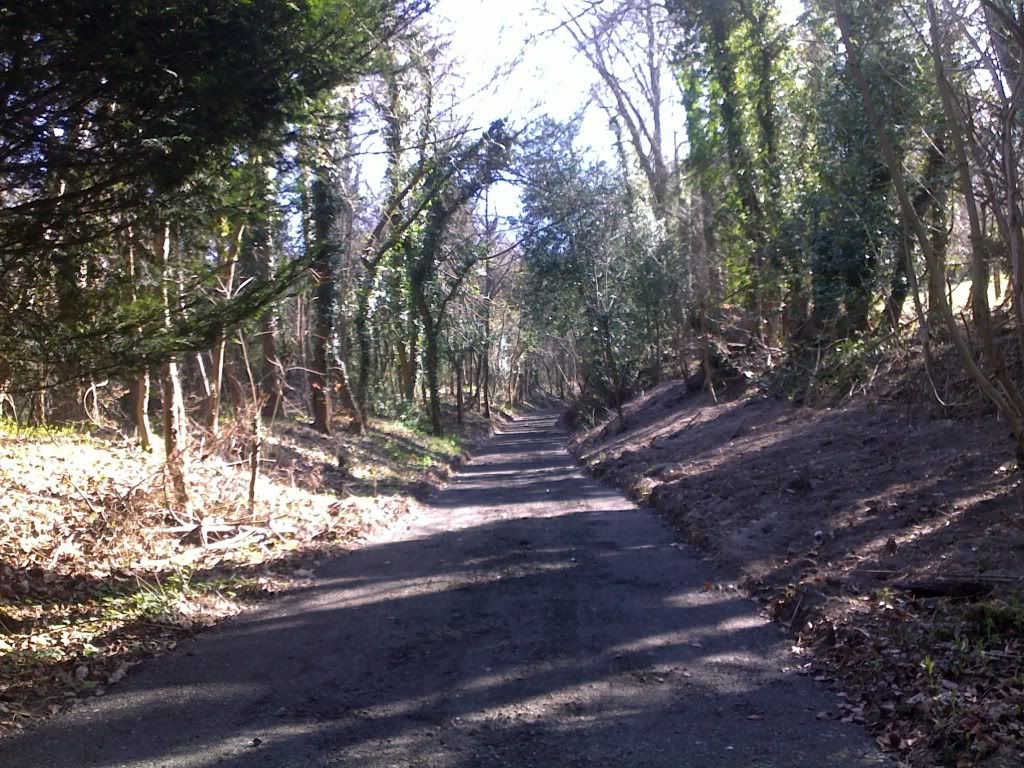 The one from Hogtrough Lane to Kingsash...
What you can't see from here is that is was about 15ft deep originally.
Yes it was heavily overgrown and a deep gulley, but that's because it doesn't really go anywhere (that a bridleway user would use) and has separate footpaths' either side. Talking to the contractors its seems that Bucks CC spent £15k on it. And all it really needed was a couple of trees that had fallen, removing.
<div id="mapviewer"><iframe id="map" scrolling="no" width="500" height="400" frameborder="0" src="http://www.bing.com/maps/embed/?v=2&cp=51.74896173342606~-0.7208658456802341&lvl=15&dir=0&sty=s&eo=0&form=LMLTEW&emid=956027f3-2029-faea-72b6-d7c7ec6994c0"></iframe><div id="LME_maplinks" style="line-height:20px;">View Larger MapDriving Directions</div></div>