So some of you may remember back in june time I came on here and asked if anyone had attempted to build a carbon frame themselves, it turned out nobody had but I was given a selection of links to people around the internet who had.
So I thought "How hard can it be..."
So a few months on I realised I haven't done a write up on what happened.
So I started the build with some pieces foam on the shape in the frame...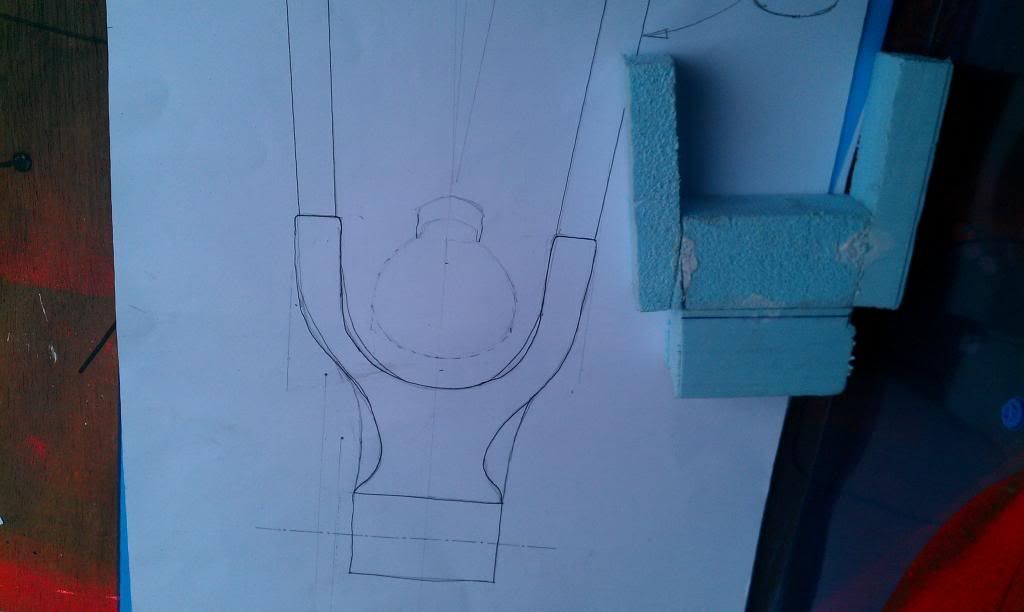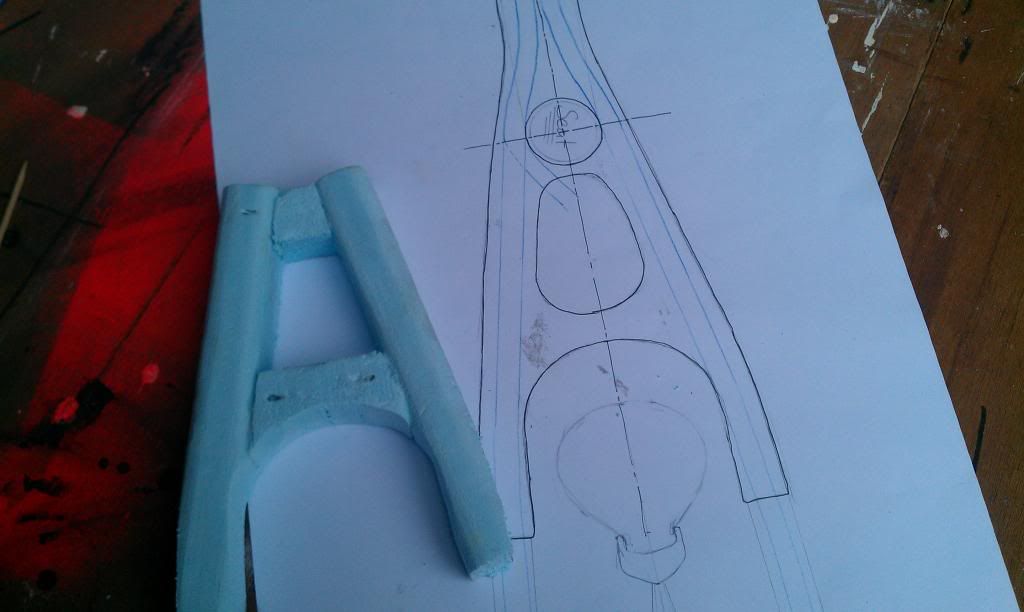 Now this is the bit where it really got a bit hectic, I forgot to take photos and within a few days (maybe more like 12
)I had someting resembling a frame...
a few more layers of carbon, some paint on the rear triangle where I had reused the dropouts and about 20cm of frame from an old carbon/alu Giant Cadex (1991)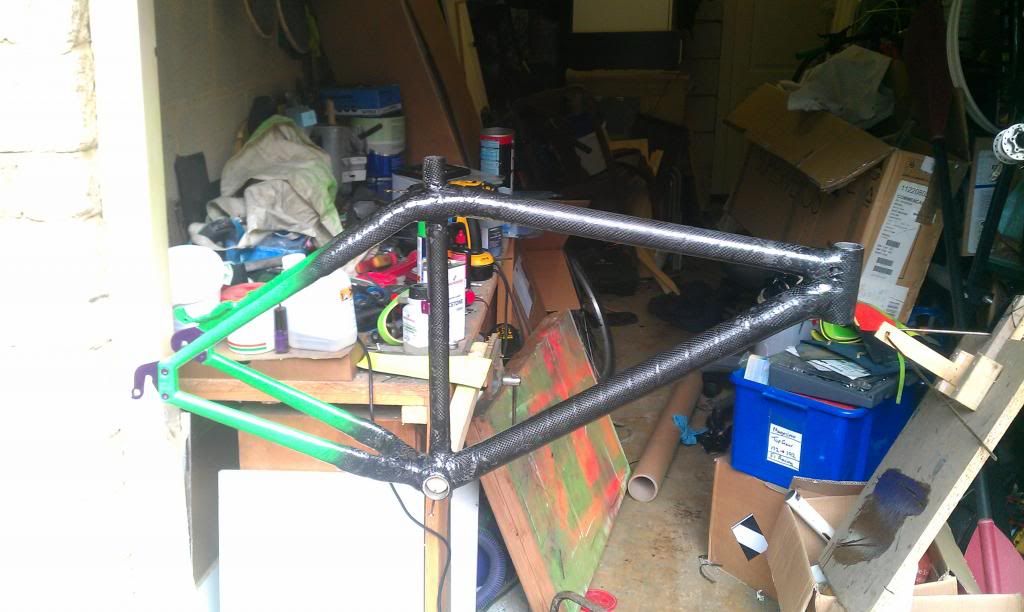 How the bike was durring 2 weeks of intensive testing in the alps... (note the taped on bottle cage + it survived
)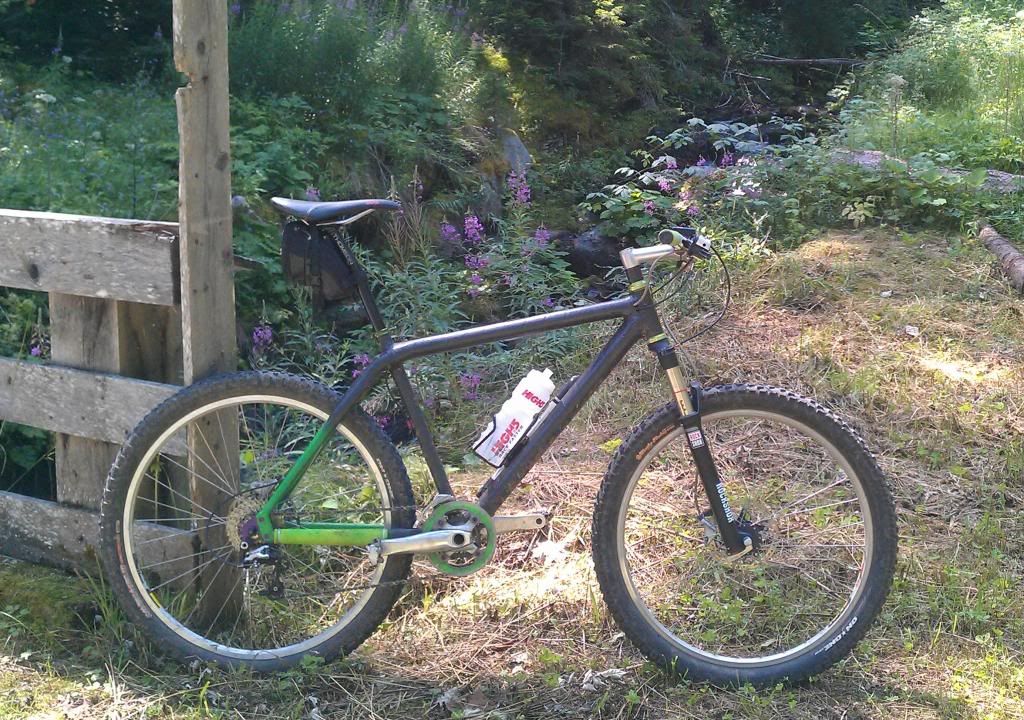 And how it is now...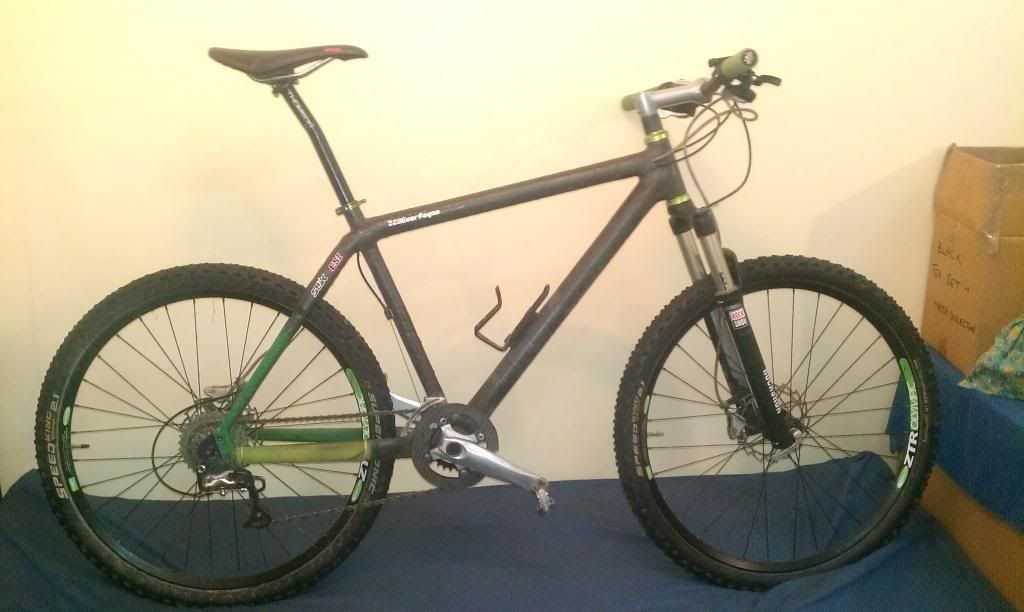 The total weight of the frame is about 1440g ( I know not exceedingly light - but built for strength - but it's about a kilo lighter than old frame) and the total weight of this build is 10kg dead on! I know the geometry looks p****d in both these photos, both are taken from an odd angle in reality it matches very closely to other XC frames - but I really need a straight post (I built the bike to fit me - but only had a setback post available so will swap out when I can)
It really does ride well and was great fun to make! (and satisfying to defeat everyone who said it couldn't be done in a garage)- any questions feel free to ask - I do plan on doing a step by step for building it if anyone is interested?