Was looking for something completely different to my 150mm Full Susser!
Picked up the frame out of the classifieds a few months ago cheers Monty.
Collected a few bits since then, got started on Saturday night.
Hope headset, XT 770 cranks with Middleburn Rings
Fox F120's, Thomson X4, Easton Carbon Monkeybars.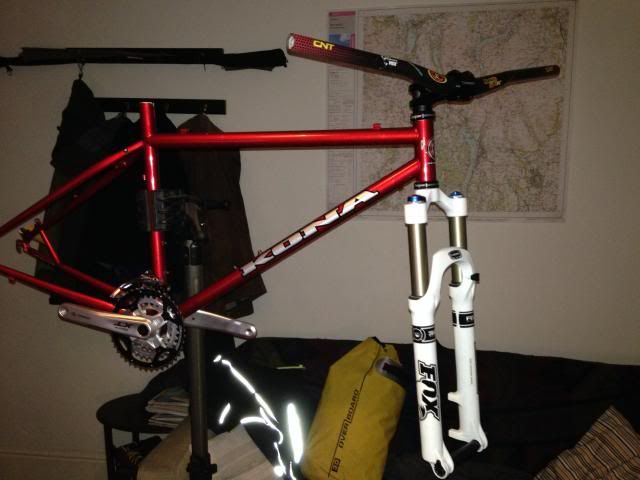 Some more XT 770, X-Fusion Hilo and a Salsa clamp. 317s on Average hubs. Some Hope on the way soon.
XTR Discs... I forgot how much of a pain IS mounts are!
Bit of tweaking, finishing kit and Indexing. All done!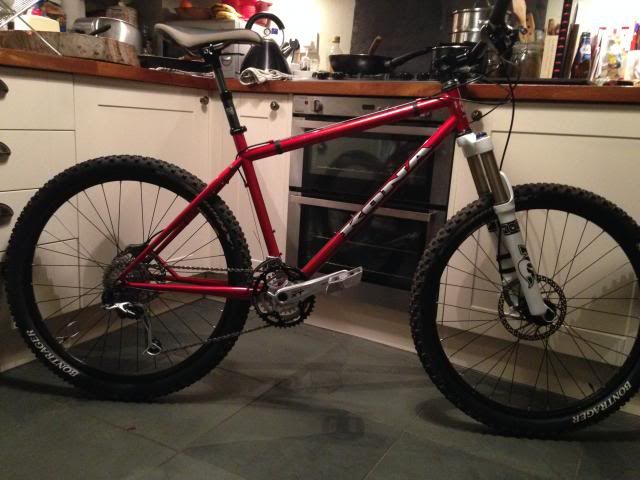 Cheers.