Good morning readers! @slimshady I trust you have your scrambled eggs and coffee at the ready?
This Fresh Goods Friday comes to you from deep inside a valley that has exploded with bracken. It seemed to happen overnight, somewhere between the blistering heat and the storm that rumbled through for a few days. It's like we've downloaded the jungle theme, making trails that bit more challenging for not being able to see what's ahead. Our hillsides look different.
As nice as the hillside may look, this has brought back terrible memories from last summer. Being from a city, I didn't grow up being taught about leeches in ponds, suicidal pheasants in heathers, or ticks in bracken. Arriving at Hannah's house one evening having rode the fun way over, I found a little thing on me that I couldn't get off. It was the second one that week, so I took the opportunity to show Hannah.
"TAKE YOUR CLOTHES OFF. DON'T MOVE. STAY THEY. URGH." declared Hannah, as she put down her gin and sprinted for her riding pack. She came at me with a pair of tick tweezers, explaining what it was and why I shouldn't just yank them off (I'm ashamed to have been 32 years old and only just learning that humans can get ticks too. I used to design the animations on digital signage systems for vet surgeries…). And that was when I developed my latest paranoia – bracken. That summer totalled 6 ticks for me, and while I don't appear to have Lyme Disease, I really challenged it. Buy some tick tweezers!
Now that I have given you the fear, please get back to relaxing and enjoy a rather full Fresh Goods Friday. Have a great weekend!
Evoc CP26L Camera Pack
Featuring a padded camera compartment that can be divided to suit your needs, a rapid access side pocket, back protection for riding safety, space for a hydration bladder, small secure pockets for your smaller items, a tripod carry, a built in raincover… and much more, all of which James Vincent will find out about and review for us.
Vittoria eBike Battery Saving Tyres
Vittoria have come up with a line of eBike specific tyres, using compounds with graphene designed to provide the strength and durability needed to handle the weight and power of an eBike, while rolling well enough that they don't sap your battery. There are four mountain bike tyres in the line up. The e-Barzo (XC), e-Agarro (Trail), e-Mazza (Enduro) and e-Martello (Enduro). For a full look at the range, which includes tyres for city e-bikes, there's a video.
Slicy Frame Protection
Cyclorise has just become the distributor for Slicy products, which includes frame protection. These are pre-cut packs which you fit with soapy water, and come in gloss or matt finish. We have some custom Singletrack designs here – you could get your own customised set, or choose from their existing jazzy designs.
Slicy Smooth Tyre Inserts
These tyre inserts come in two sizes – one for plus size tyres, and one for ones under 3inches. You then cut them down to fit your wheel size – any you like, even 26in. They're designed to allow the sealant to circulate around the tyre. Speaking of which…
Slicy Banana Smoothy Sealant and Rocket Valves
This isn't edible, but it does smell of bananas, and will seal holes up to 6mm with its nano flake technology made from recycled bicycle tyres. The sealant should last for 6 months inside your tyre. The valves come in a standard and insert-specific model, and have air flow designed to avoid clogging.
Slicy Mudguards and Fun Caps
Showing off both the custom and off the shelf designs here, we have a selection of guards and top caps from Slicy. The guards come in a range of size for different riding disciplines, and like the top caps can be customised to celebrate your club, county or maybe the ancient family crest. The guards come scored to create neat folds, and are fitted with cable ties which come provided. The folks at Cyclorise designed these STW customised designs as a surprise – what do you think? Are they beating enduro-owl?
Kinesis Jo Burt Series Bar Tape
Imagine being so famous at colouring in that you get your own bar tape? There's something for Amanda to aspire to. You get pretty pink flowery bar ends, plus bar tape decorated with the kind of deep and meaningful ramblings that float through your brain on lovely bike ride. Or maybe they're the thoughts that gnaw at your insides as you try to ignore the mystery tick tick sound whose source you can't identify while bowing your head into the headwind that is keeping you from the flapjack that is sitting at home, instead of in your back pocket? As well as being all arty and flowery, we're assured this is also proper functional comfortable bar tape.
---
More stories
---
Sweet Protection Ronin Max Rig:
The Ronin Max are designed especially designed for high speed, high intensity sport and provide a huge amout of coverage. With a rigid lens and semi frameless design, the Ronin are designed to work perfectly with the Sweet Protection helmet range. The RIG lens has been developed by Sweet Protection to provide "superior contrast enhancing vision with minimum color distortion".
Sweet Protection Knee Pads:
The next step up the protection ladder form the Knee Guards that we featured a couple of weeks ago, are the Sweet Protection the Knee Pads. Utilising a Visco Elastic Foam pad by SAS-TEC, the Knee Pads are designed to offer high impact resistance in a lightweight, low volume package. With an anatomical shape, breathable materials and adjustable strap, the Knee Pads are designed to be comfy enough to wear all day, whether spinning up climbs or smashing DH laps.
Sweet Protection Arbitrator MIPS:
The Arbitrator is Sweet Protection's brand new half shell / full face convertible helmet. With a polycarbonate outer shell, EPS liner and carbon fibre chinguard – full DH certification and MIPS technology – it's designed to meet the demands of modern day enduro and DH riding. The helmet features a dial adjustable retention system for getting the perfect fit and full face and half shell benefit from their own individual chin strap and fastening system. Weights for our size M/L is 1006g with the chinbar and 550g without
Sweet Protection Ripper
At the opposite end of Sweet Protections helmet spectrum is the Ripper – an affordable, one size (53cm – 61cm) trail helmet. Benefitting from development and styling from higher up the helmet range, the Ripper utilises Sweet Protections Occigrip turn-dial system and offers safety, comfort and style without costing the earth.
eMTB Specific Scorpion Tyres
eMTB specific what now? Yes, tyres are getting the eMTB marketing treatment in a big way now. And I bet you were just wondering how you could make your eMTB just a little bit heavier, weren't you?
Side swipes at the massive, er mass aside, there is some sense in the theory. These tyres come with extra reinforced sidewalls so that despite the significant momentum of your typical eMTB you can still run reasonably low pressures without putting your rims at risk. Also, and perhaps more importantly, the tread pattern is claimed to be a much more durable compound to better cope with the high torque that you can push through the rear when it's between you and a motor in boost mode. Pirelli have added something called Lignin to their existing Scorpion tyre compound, which is extracted from recycled paper pulp, apparently. It's all in aid of maintaining grip even when you hit that boost button when no one is looking.
Singletrack Lockdown 2020 426ml Coffee Mug
The UK has seen a bunch of products boom during lockdown, not only bikes and books, but also coffee and tea. Now, if you are going to be drinking lots of tea during lockdown, you won't find a better mug than this. It's a whopper at 426ml, giving it far superior cargo capacity, plus users have reported significant increases in "biscuit range". Recent 426er convert, Mr H of Calderdale, told us "Bloody hell, now I have this mug I have been mostly eating four packets of custard creams a day. Good job I ride bikes, or I would be a right fat bastard by now".
---
Let's keep in touch
By ticking the box below we can send you our weekly story digests featuring editorials from the Singletrack team, latest membership deals and offers. We promise it will be a worthwhile deposit in your inbox, and if it isn't a quick click will unsubscribe you. You have nothing to lose.
By entering your email address in the box below we can send you our weekly story digests featuring editorials from the Singletrack team, latest membership deals and offers. We promise it will be a worthwhile deposit in your inbox, and if it isn't a quick click will unsubscribe you. You have nothing to lose.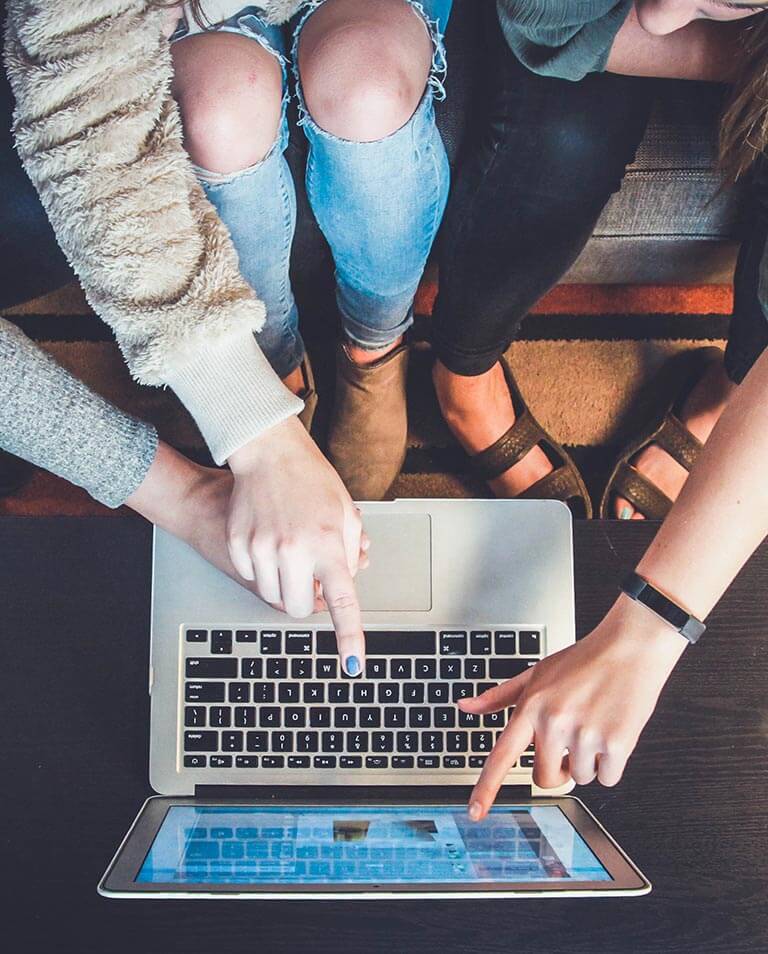 Oh boy! Have we got news for you!
Newsletter Subscription
That's all for this week. Let us know what goods you would like to see more of, or less of?
Thanks for popping by - why not stay a while?
IT'S FREE
Sign up as a Singletrack Member and you can leave comments on stories, use the classified ads, and post in our forums, do quizzes and more.
Join us, join in, it's free, and fun.
---