My first Fort William experience was in 2017. I was relatively new to mountain biking, said yes to everything I was invited to and completely ignored the fact I had a freshly sprained ankle and a set of crutches. I did not enjoy myself. I can't describe the discomfort that comes with a very bad sprain when you decide to take it camping in the rain, walk a World Cup track top to bottom, and then stand stationary in an arena for two hours.
So surely this year could only be an improvement? We had a van on site full of spare clothing, hayfever meds, midge spray, CHAIRS! Well let me tell you, the discomfort was worse. I'd do it again though.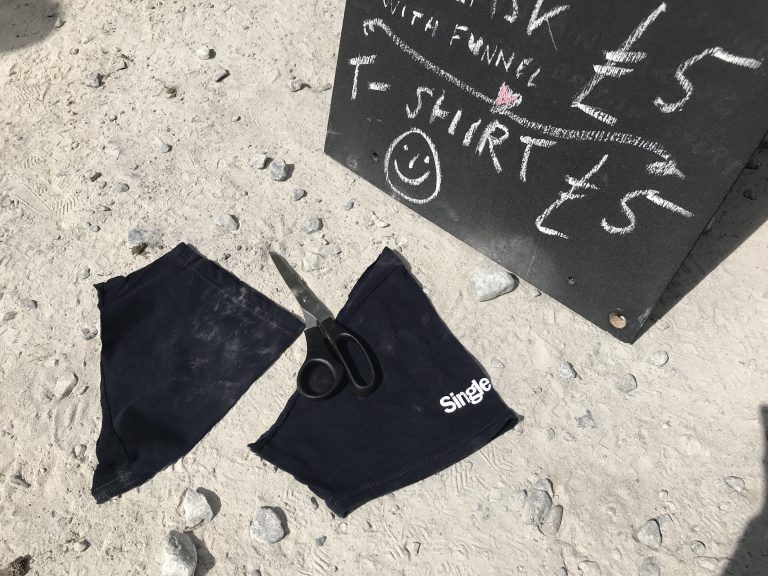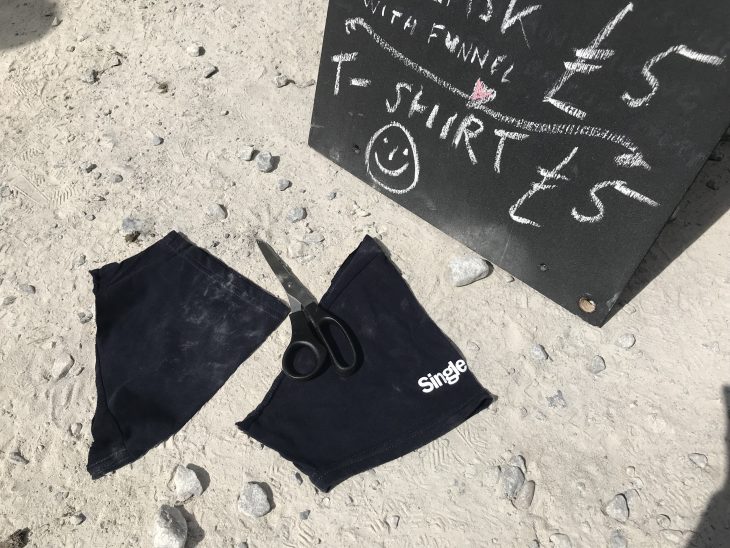 Just to set the scene, it was blisteringly hot and very humid the entire 5 days, with little/no breeze. The ease that comes with it being dry was outweighed by how every task seemed exhausting due to the temperature. I am by no means complaining, Fort William is a beautiful place and having visited in January when it was covered in snow, and I was grateful to see all the colours popping out of the landscape.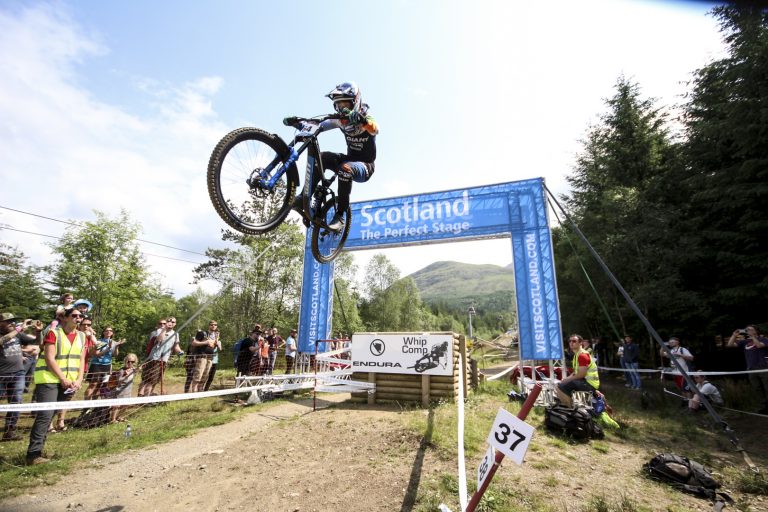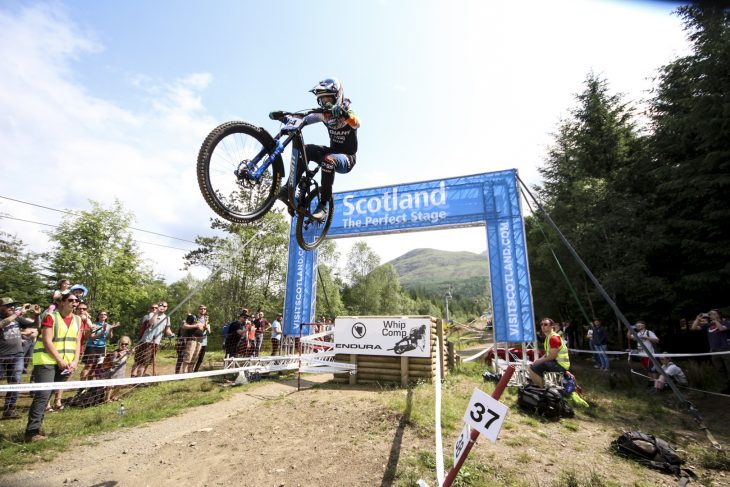 My role was mostly photography based, along with the housekeeping that comes along with that – edit both mine and everyone else's photos, upload them to the website etc. I also did whatever video editing was required, which thanks to Wil and Andi was relatively light – Wil is a natural on camera and Andi knows just when to do a pan shot of a bike! One take, done. Aside from my main duties I covered the Singletrack stand whenever it was needed of me, which was a great experience for meeting subscribers and good for switching my brain off for a short time. Standing and smiling is something I can do without getting stressed out.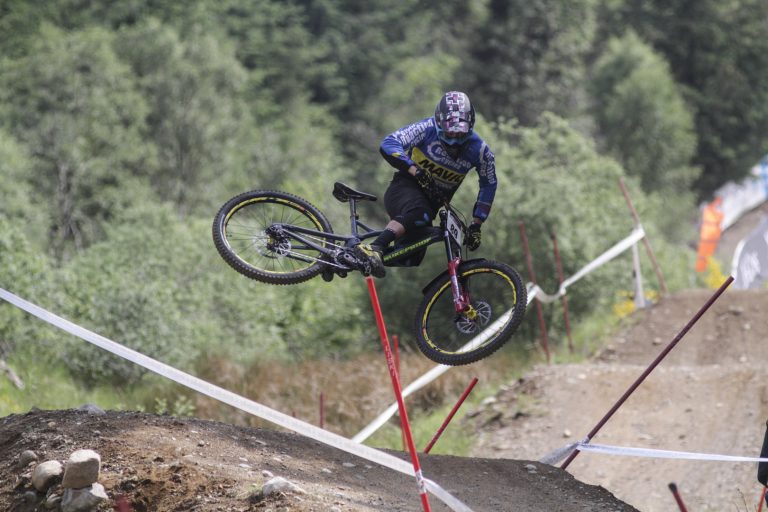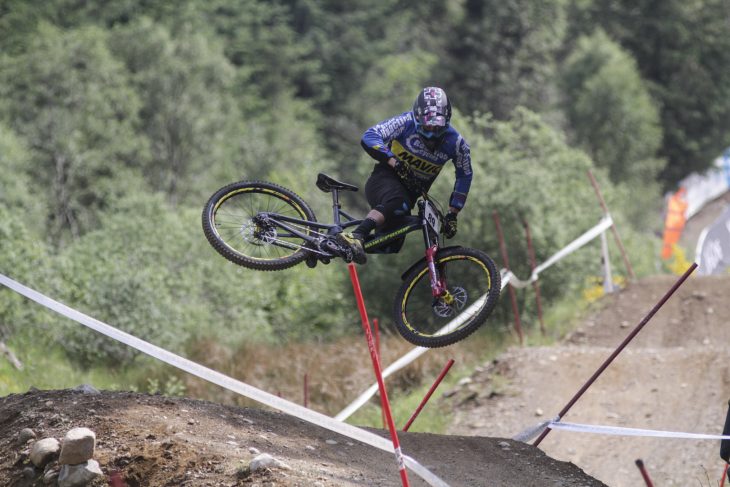 I've taken a lot from this experience. Firstly, my tolerance for heat exhaustion, midgies, sleep deprivation and general discomfort has been raised. I was so warm that I created a heat pocket in my cap, yet I still whipped my jeans, thick socks and a long sleeved tee on to deter the midgies whilst I was out on track with a camera.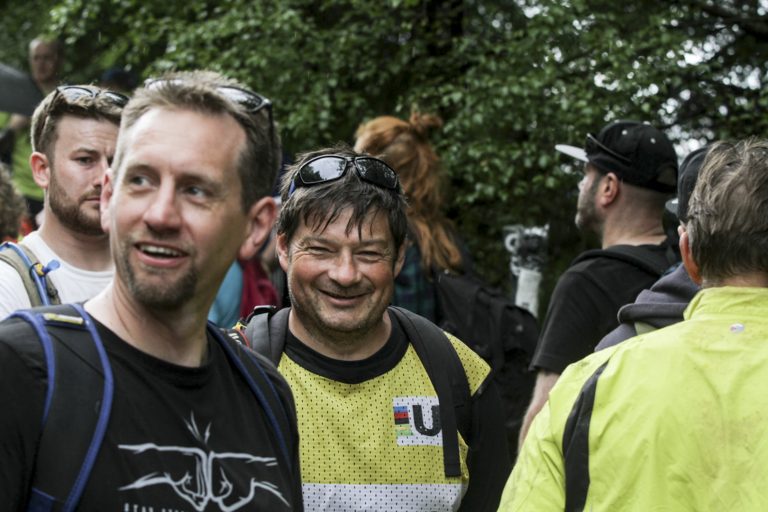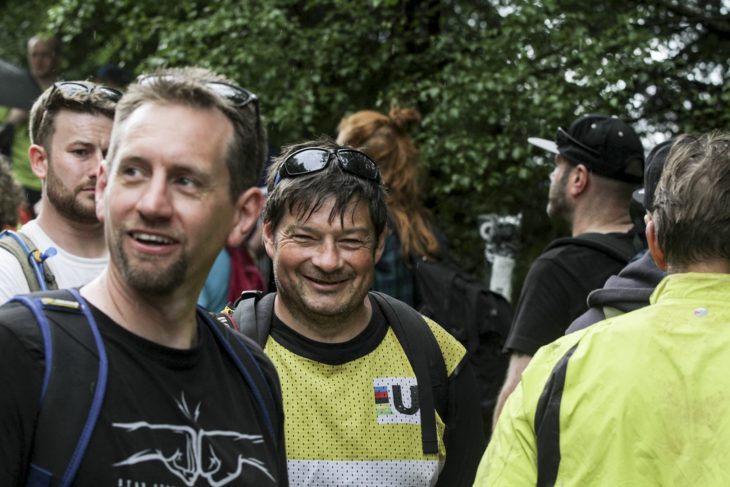 My photography skills and knowledge have improved. With a lot of advice from James I learnt exactly what kit I needed to head out with and what sort of riding shots could be achieved with the selection of lenses we had. Photographing riders that are riding at what seems like a million miles an hour is much more challenging than shooting Fresh Goods Friday items, and it's an experience I needed.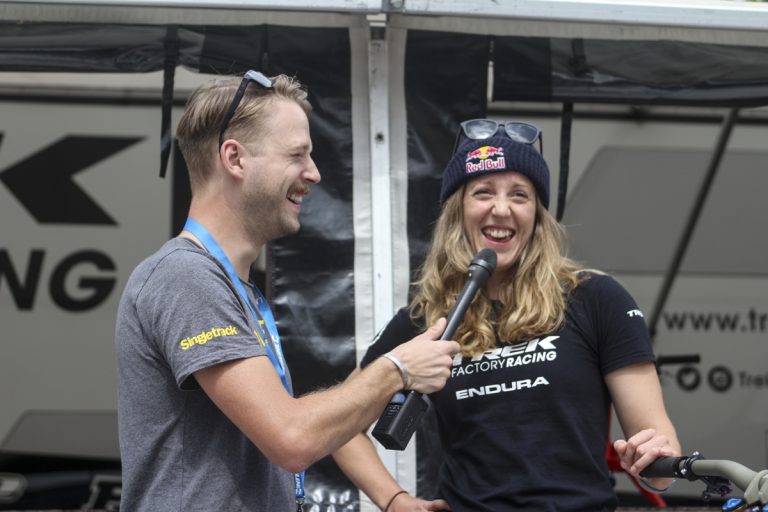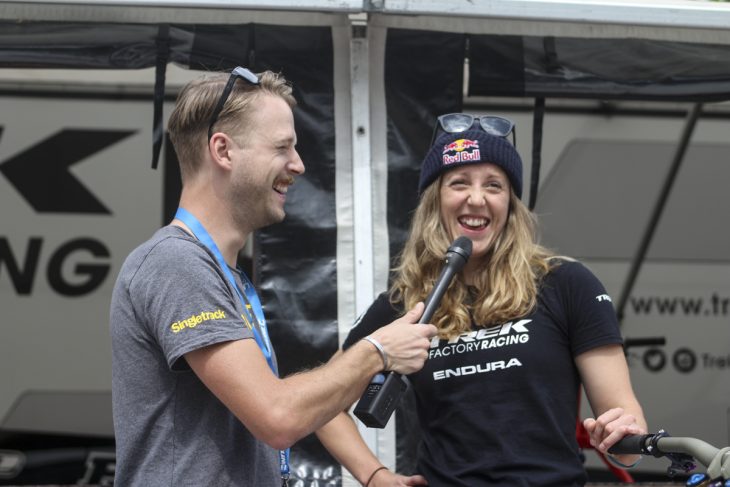 Finally, yet mostly importantly, I've had an insight into different roles within the bike industry, and it's quite humbling. From pro riders right across to my colleagues, I have seen what it takes to survive in this industry and I have so much respect for everyone involved. Seeing first hand just what it takes to compete in a World Cup, the pressure the riders put on themselves, the dangers they face and the gruelling fitness regimes has been an eye opener. No favourites here, I want everyone to do well. There's photographers hiking up a mountain with thousands of pounds worth of equipment, with their income reliant on getting high quality images at exactly the right moment. The journalists are scouting out new products before the competition find them, interviewing rider after rider with a good background knowledge of each one of them, spending hours on end in a sweaty media room tapping away whilst there's a World Cup final playing out just meters away… those guys don't have it as cushy as you might assume. Getting the opportunity to meet all these riders and view product before anyone else even knows it exists is great, but it's not without a serious amount of effort and a huge time commitment.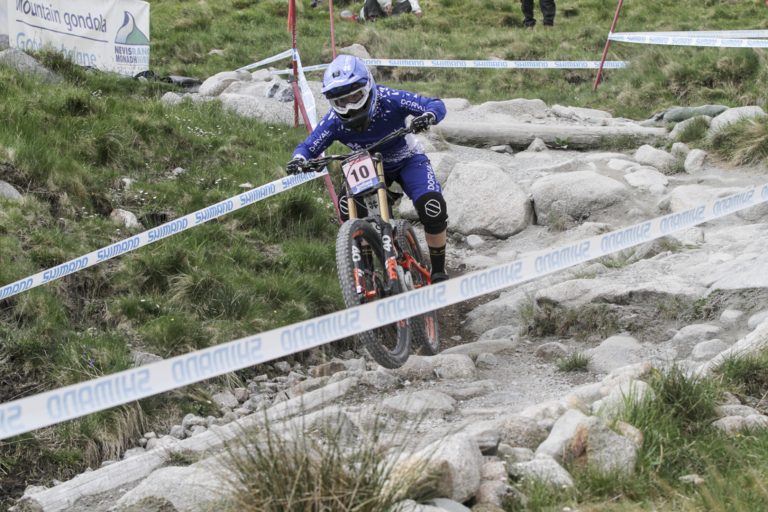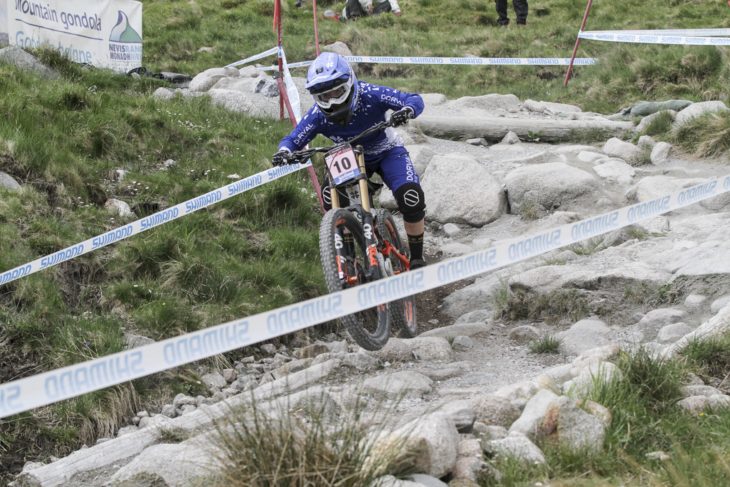 I got to see behind the scenes at the World Cup last week and it's not something you could put a price on, though it's definitely come at the cost of sleep – I hope you think all our coverage was worth it!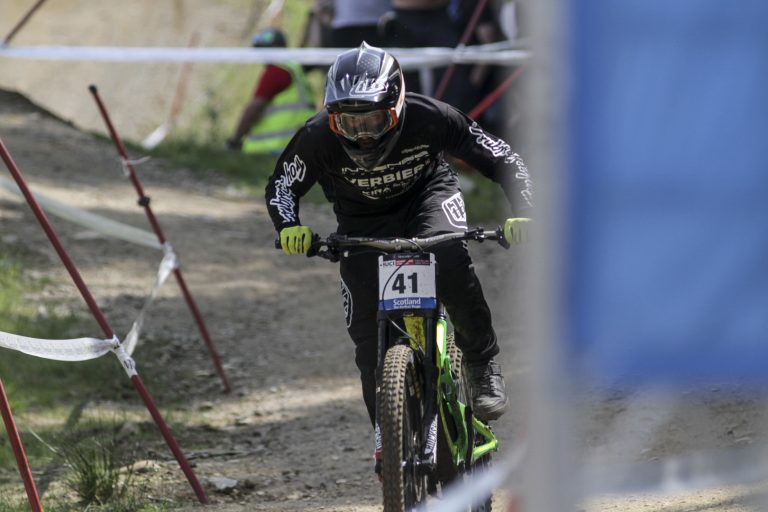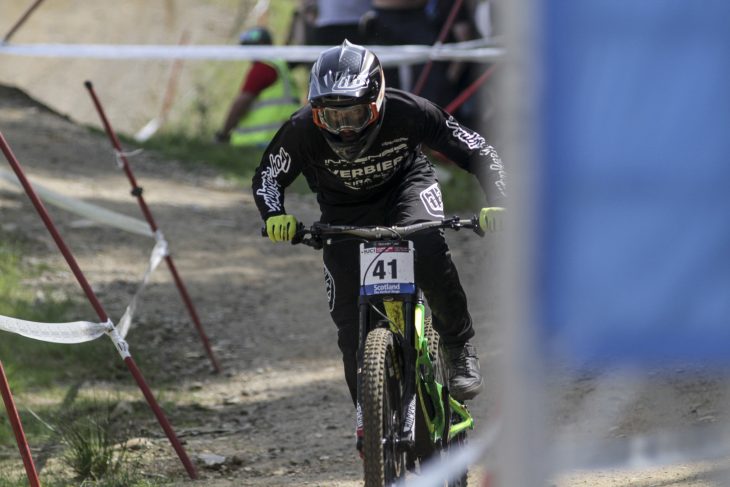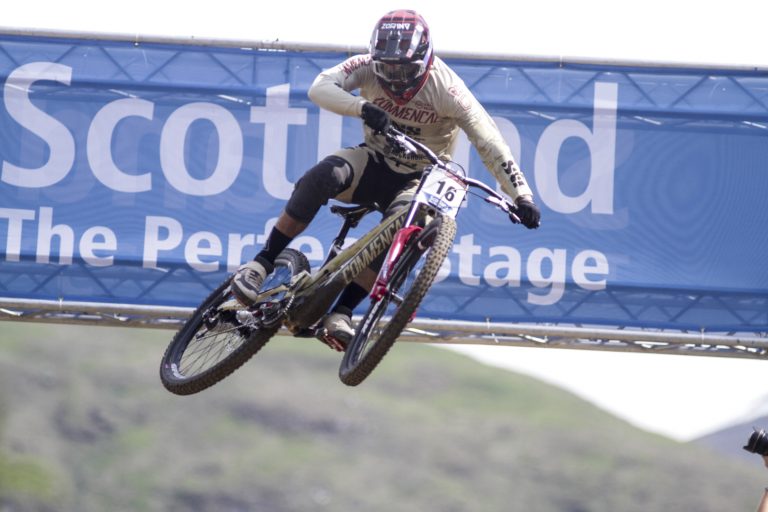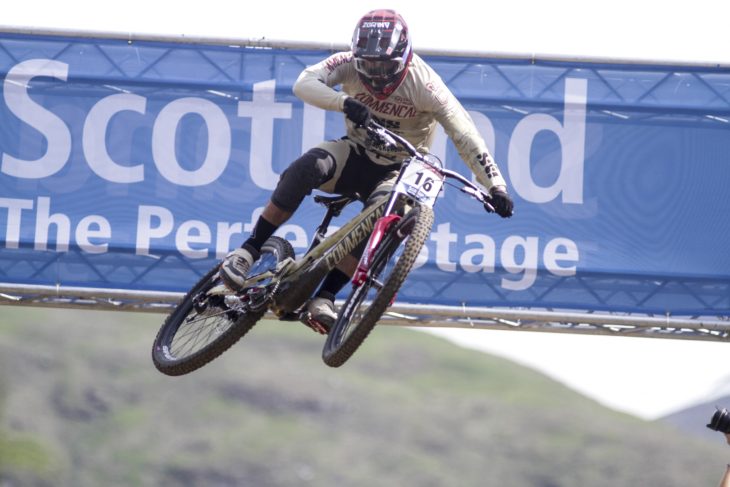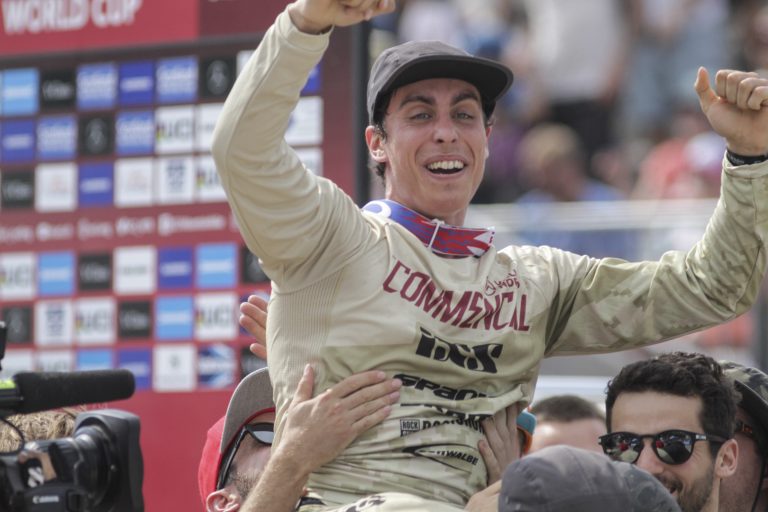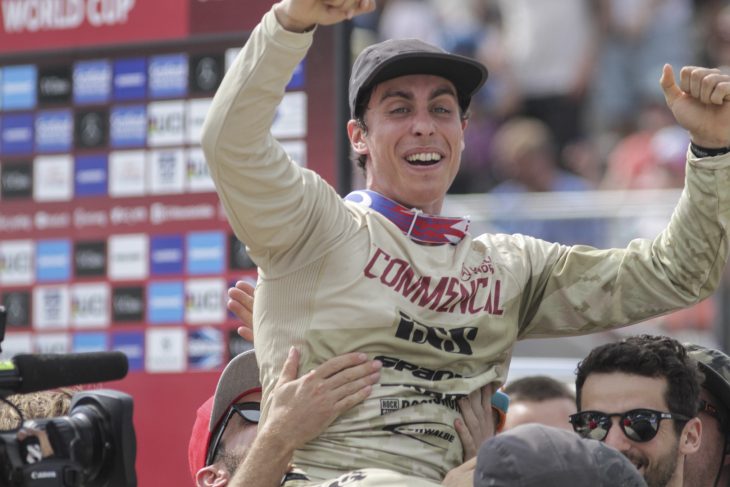 ---