Evening guys,
Finally got round to taking some pics, i'm still trying to diagnose my medial knee pain which started around 4 weeks ago.
Pain here...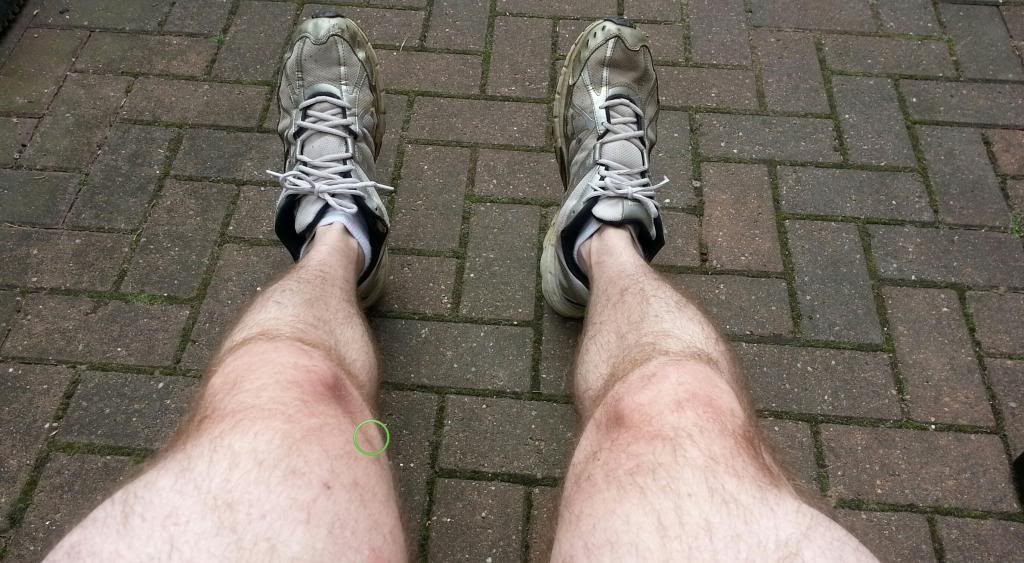 I'm 6 foot 2", ride a large Heckler, and never had any issues with my knees until now.
The pain isn't there when I first get back on the bike, I can ride happily for over an hour without a hint of a problem. The first major climb in a ride tends to start it off, from that point it gets worse as the ride progresses. It manifests itself as a twinge in my left leg, where the quad joins the knee cap, on the inner side. Hurting most when I apply the downward pedal stroke. Hurting more if I climb again.
From pedal axle to seat is currently 37". My inseam is 35".
I did the hanging plum test and my knee is directly over the axle so fore/aft looks ok.
Here are some side on pics taken today (only had 5 seconds to hop on bike from timer on camera so footing may not be 100% lol), what to you think, saddle too high, low?
The side giving me a problem >>>