The Guardian published a list of 100 Things To Slightly Improve Your Life Without Really Trying. We thought we'd bring you our own list of marginal gains.
Organise a Monday night ride and go out regularly. Make sure the pub is open if you're ending at one.
On the fence about a purchase? Make a space for it in the shed before you buy it.
Tip: It's nearly always quicker to stop and faff (put that glove back on, do that zip back up) than trying while riding.
Put a beanie in your pack for stops.
Try to build a bike ride into every day off. And into every other day if you can.
Work on your riding skills weak spot.
Try to never run over a wildflower.
Have a note in your phone with your suspension settings in it.
Check your tyre pressure.
Always bring Haribo on a ride.
Set up a light charging spot, to keep everything ready for when you need it.
Clean your jockey wheels.
Spend 10 minutes checking all your bolts are tight.
Buy a proper track pump (it saves on time and tears).
Keep your race plates. Put them all on the garage ceiling.
Book a skills course.
Don't be weird about the height of your socks.
Pack latex gloves as emergency liner gloves (they also help with trailside repairs/punctures).
Take a quick, clear photo of the trailhead map before you set off. You may need it.
Take a quiet moment after every ride, while you're in the shower, to remember your favourite bit of it.
Try electrolyte tablets in your water at least once.
Laugh at your own crashes.
Always take enough water, but don't burden yourself with too much water on shorter rides. Water is heavy.
Start a Sunday morning with some drum and bass – it sets the tone for a day of activity.
Look closely at drivers, especially at junctions and roundabouts.
Do intervals between lamp posts to boost your fitness.
If possible, book an uplift.
Always have lights so you can ride a bit longer if you want to.
Drive once a week, max. Ideally less.
Be nice, say hi.
Admit you don't really understand suspension, go and learn how to set yours up properly.
Connect with nature: lick the mud from your lips at the end of a ride.
Go for a ride without a phone, Garmin or anything. It still counts.
Eat normal food (life's too short for gels).
Stretch before and after a ride. Maybe use a foam roller too.
If you're going less than 5 miles, walk or cycle.
Don't keep your bike lock keys in the same room as the locks.
Send jumps.
Treat yourself to winter riding boots. Buy them in June.
Buy the right quick-link for your chain.
Don't have Strava on your phone.
If you find a saddle you love and are certain you will use for ever, buy two.
Wash your bike before you put it away.
Make cake to say thank you.
Bookmark the singletrackworld.com home page and visit every day. Hey, visit twice!
Stop and listen to the birds.
Check it's not stolen if buying secondhand.
Use your local bike shop.
Learn how to wheelie properly
If something in the world is making you angry, go and ride your bike.
Say hello to other riders.
Learn the basics of maintaining your bike
Always take a waterproof jacket on a ride, even if the weather forecast is good.
Learn the names of 10 trees.
Invite a lapsed riding friend on a ride and don't drop them.
Subscribe to the Singletrack newsletters.
Always carry a pump.
Drop your heels.
Make your own flapjack and take it on a ride.
Be on time – or early – for group rides. Do the faff the night before.
Volunteer. Join your local trails association.
Dry your chain and lube it.
Pay for parking at trail centres.
Don't save your bike for best, just enjoy it, even in winter.
Sing – it makes you faster on descents.
Think about your posture: look where you're going and don't hang off the back of the bike.
Hang up your wet gear, don't leave it to go mouldy in your car/garage/backpack.
Take wild swimming opportunities whenever they present themselves.
Put your phone on powersave mode when you go out (so you still have battery if you really need to call for help).
Always use freshly ground coffee.
Thank the person who got you into bikes.
Respect your trail builders.
Put your tools back where they live. Every time.
Patch your inner tubes.
Rent a nice bike as a treat.
Book a rest day in your ride holiday and take it.
Ignore the algorithm – ask the Forum.
Wait at gates for the last rider and give them recovery time too.
Edit your GoPro footage before you post it. Then edit it again.
Repair something you've never attempted before.
Collect a random bit of trail trash on every ride.
Wash your knee pads and helmet liner.
Ask before you bring a dog to a group ride.
Map! Use one. Learn how to read one.
Learn how to pedal smoothly.
Teach a friend how to fix a bike.
Don't worry about the events you can't make. Enjoy the ones you can.
Thank the organisers.
If in doubt, bend your arms.
Don't look at your phone at the lunch stop. You're enjoying nature, remember?
Do that one thing you've been putting off.
If someone cleans a tricky bit of trail/beasts you uphill, compliment them on it.
Set up an affordable standing order to a charity, World Bicycle Relief springs to mind.
Keep a snack in your bag to avoid bonking.
Sing a cheery song at the bottom of a big climb. Your buddies will hate you.
Don't pass comment on people riding e-bikes.
Friend left a bike over at your house? Clean and lube it for them.
For instant cheer, take spare gloves.
Do you have other tips for instant slight improvements to your life? Add them below. Or call us out on the suggestions you think are rubbish!
---
Let's keep in touch
By ticking the box below we can send you our weekly story digests featuring editorials from the Singletrack team, latest membership deals and offers. We promise it will be a worthwhile deposit in your inbox, and if it isn't a quick click will unsubscribe you. You have nothing to lose.
By entering your email address in the box below we can send you our weekly story digests featuring editorials from the Singletrack team, latest membership deals and offers. We promise it will be a worthwhile deposit in your inbox, and if it isn't a quick click will unsubscribe you. You have nothing to lose.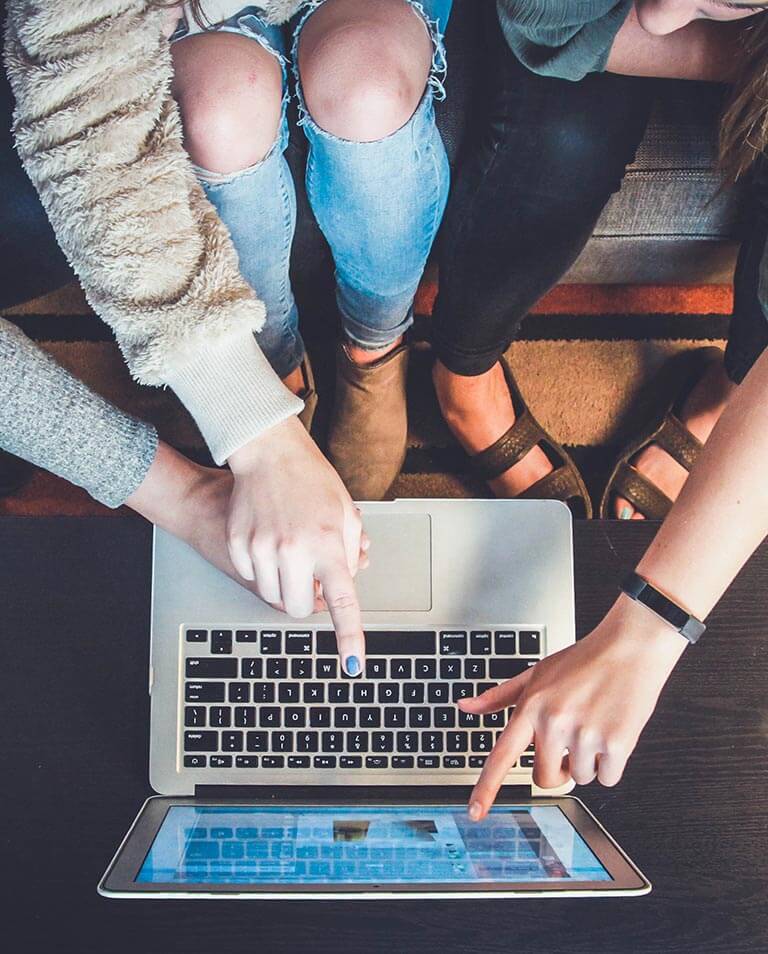 Oh boy! Have we got news for you!
Newsletter Subscription
Try Singletrack From Only 99p
Membership + Magazine for only £2.99
Try Singletrack digital membership for only 99p for the first month. 
Or only £2.99 with a copy of the latest Singletrack magazine, worth £10.
---