Happy Friday, Singletrackers! And what a treat we have. The sun is shining, the weekend is here and our favourite eateries and drinkeries continue to work on their outdoor seating areas for us all. This week I have discovered new food and revisited a pre-lockdown favourite. Disclaimer: both these photos are of vegan food.
Now that you're all hungry, get your chops around all these great new bikes and bike related items we've received this week, with an added sprinkling of tunes. What's the theme?
Saracen Ariel-E Elite
Price: £6499 (in stock mid-May)
From: Saracen
Saracen has has itself a big old revolution in the last couple of years, with many models either getting a huge new revamp or disappearing completely. The Ariel is one that's barely recognisable from its previous versions and we liked its new 130mm version when we tested it this spring. However, this is a different beast entirely. The Ariel-E, as you'll guess is an e-bike, with 160/150mm of travel. This version is the high-end Elite and as so, features Shimano's new EP-8 motor and a 500W/Hr internal battery. The bike has a fair share of XT components, including massive discs, massive cassette and a lot of, well massive – especially with those Fox 38s up front. This is not one of those 'barely heavier than the non-powered version' bikes. It's big and bold and doesn't care. Look for a full review of it in a future issue of Singletrack World Magazine!
POC Kortal Race MIPS Helmet
Featuring the new Mips Integra which aims to enhance rotational impact protection, a breakaway peak, integrated NFC Medical ID to store your vital medical info and emergency contacts within the helmet, RECCO® reflector for emergency services to spot you easier, plenty of ventilation, a 360degree fit, goggle compatibility and a great selection of colours, this Kortal Race helmet from POC is comfort and safety in one.
New Singletrack Timber Bell V4
Charlie says… I keep clanging on about these bells because nothing and no one has ever done more for trail harmony. It not only puts grumpy ramblers back in their place, but with a clear trail it also makes for faster runs.
And when you thought things could not get better than this ding-a-ling utopia you now have two more reasons to get one. The new V4 version is not only extra beefy with a reinforced lever, but they now also have a Singletrack logo. The logo doesn't do much, but it does remind you of your favourite independent mountain bike magazine, and this all helps us carry on doing what we do.  Pacify miserable trail users, support Singletrack, ring that bell.
LifeLine Adventure Series Frame Bags
Prices: Bar bag £29.99, Frame bag £19.99, Toptube bag £14.99
From: Wiggle
The LifeLine Adventure series of onboard bags are waterproof with a welded construction of 300D Polyester Ripstop with TPU Coating. The bar bag has entry from both ends with a total capacity of 11litres, the frame and top tube bags feature a cable entry port for on-the-go charging and robust straps for stability on the frame.
Singletrack Club Ride Women's Riding Shirts
Price: from £79.99 (members get a discount)
Charlie says…  Our gentlemen's Club Ride shirts have sold like super hotcakes, so we would have to be turbo idiots to not get some made up for the ladies. Due to popular demand we now have cowboy style riding garb for everyone. You asked for it, we made it. Now, this is just my personal opinion… it's a damned hot look. What does riding in one of these shirts say about someone? They are definitely cool, kinda classy, but you know they can get dirty. My kinda people.
LifeLine Accessories
Prices: MTB Mini pump £19.99, CO2 inflator £12.99, Tubeless repair kit £4.99, Aero Beam 50 Lumen Rear Light & Daylight Visible 20 Lumen Rear light £14.99 each
From: Wiggle
All the essentials for a bikepacking trip, or just a regular day out. LifeLine offer an affordable range of great quality MTB essentials. This mini pump is Presta and Schrader valve compatible, a telescopic extractable hose, a max pressure of 80psi, and it comes with a bottle cage mounting bracket and strap. The Daylight Visible 20 lumen light arrives with a mount but also clips on to your clothing or bags if needed. The 50 lumen light offers 5 modes: High Beam / Low Beam / Pulse / Fast Flash / Slow Flash, is an aero design and is perfect for commuting.
Pennine Bridleway Guide Book
New in the Singletrack Store we have the brand new Pennine Bridleway guidebook. This detailed national trail guidebook can take you on multi-day cycling adventures from Derbyshire, past Singletrack Towers, through the Yorkshire Dales, and on to Cumbria. It has great descriptions, OS maps, and details of where to get the GPX files. You get over 200 miles of the main trail, plus 3 loops, which make ideal day rides. The sun is out, you have been nowhere for a year, you are a year nearer being too old for this stuff… get the book and get out there.
Balmy Fox Skin Care Products
Balmy Fox is a skin care product company started by a farming family in Mid Wales. Originally started to help develop a product to alleviate their own symptoms of dry and chapped skin from a life spent outdoors – farming, horse riding, cycling and pretty much every outdoor activity you can think of – they now produce a full range of skin care products for outdoor enthusiasts.
Using naturally sourced 80% organic ingredients along with reusable and recyclable packaging, the Balmy Fox range is split into three distinct categories depending on your choice of outdoor pursuit – On The Trail, On The Water and On The Slope – and we've been sent the following 'On The Trail' products to keep our skin and muscles feeling great:
Balmy Fox On The Trail Anti Chafe Cream – £10.75
Balmy Fox On The Trail Lip Balm – £4.75
Balmy Fox On The Trail Muscle Rub – £10.75
Huck Diddy Strap
This is a strap with free dry bag designed to fit on your child's bike. Handy if their frame doesn't have a bottle cage, or if you want to be sure you don't end up on a ride with their tiny tube in your pack! Also useful for carrying snacks to keep the pedals turning.
Sweet Protection Hunter Light Shorts
The Hunter Light shorts from Sweet Protection are designed to be a fast and light do-everything short. Made from a lightweight softshell material with a DWR coating, the Hunter Light's feature a tailored fit and zip-regulated mesh ventilation in the back.
The material is flexible for all day comfort and on the waist band are two velcro adjusters, along with belt loops, for getting a perfect fit and there are two thigh pockets for stowing keys, multitool etc.
Ergon GFR1 Grips
The GFR! from German components brand Ergon has been designed woth feedback from Tahnée Seagrave and her teammates from Canyon [CLLCTV] FMD Racing to be the ultimate gravity grip. The grip's features include specific textured siping on the top and added grip zone on the bottom for maximal damping and control through the most demanding tracks.
The GFR1's feature a single inboard lock ring along with replaceable end caps for increased life span, and are available in two different rubber compounds – GravityControl Rubber and Factory Custom Rubber which is designed for enhanced grip and rebound properties. We've been sent a set of each to put them through their paces:
Ergon GFR1 Factory – from £37.99
Ergon GFR1 – £32.99
Rockstop Frame Guard
The last thing you want to happen to your pride and joy is a massive great rock strike to the frame. Even the strongest of frames can take a beating on rocky terrain and as protection is pretty lightweight it makes sense to add a little armour to your bike. Rockstop makes downtube/motor guards that are a universal fit to any bike. The guard is made of a thick, impact-resistant polymer and has a round profile so it should fit neatly to your bike. The frame guard fastens to your bike via adhesive 3M patches, and these patches attach to the guard via velcro loops meaning it's easily removable for maintenance and cleaning. Inside the tough polymer is an additional aluminium sheet for added protection, and the design of the guard features drainage so water and mud won't build up inside it. Rockstop has built versions of the Rock Guard to suit regular bikes and also ebikes for added motor protection.
SRAM X01 Chains
As advanced as bike might be, they're also pretty bare-bones and just a single missing component means you won't be able to ride. Missing chains are the reason why Andi's Cotic BFE Max and Sunn Kern EN builds haven't been completed yet. In true man cave fashion, Andi knows damn well he had 12-speed chains, he even found one of them in his shed, but can he find the quick-links? No, he cannot! So a big thanks to SRAM for sending over a fresh pair of shiny SRAM X01 chains to help these builds finally see the light of day.
RockShox Domain Fork
The Domain fork is not new in the sense there was a Domain fork in the Rockshox range some years ago. It's been a way and in training and now it's back from the gym in a burlier 38mm stanchioned version with the option of 150, 160, 170 & 180mm travel options for both 27.5 and 29r.
It's effectively a Zeb light fork and by light, we mean cheap (relatively speaking). This is a lot of fork for just £530. Check out the details in our report here.
Got the theme yet? Let's finish with some trousers that are entirely unsuited to bicycle riding.
---
Singletrack Merch
Singletrack Sponsored Features
In association with… There are some places you ride that stick in the mind long after you've brushed yourself down, cleaned the dust off your bike and moved onto places…
Featured Premier Partner
About Biketart Biketart is an online and retail bike shop based near Canterbury, Kent. We focus on mountain bikes, stocking brands including Santa Cruz, Evil, Genesis, Saracen, Marin, Orbea and…
---
Join our mailing list to receive Singletrack editorial wisdom directly in your inbox. Each newsletter is headed up by an exclusive editorial from our team. There's usually some links to what we think our most important news stories and Charlie likes to highlight some Singletrack merch from time to time. Don't be surprised to find some pretty cool offers mixed in with all that lot too.
---
Let's keep in touch
By entering your email address in the box below we can send you our weekly story digests featuring editorials from the Singletrack team, latest membership deals and offers. We promise it will be a worthwhile deposit in your inbox, and if it isn't a quick click will unsubscribe you. You have nothing to lose.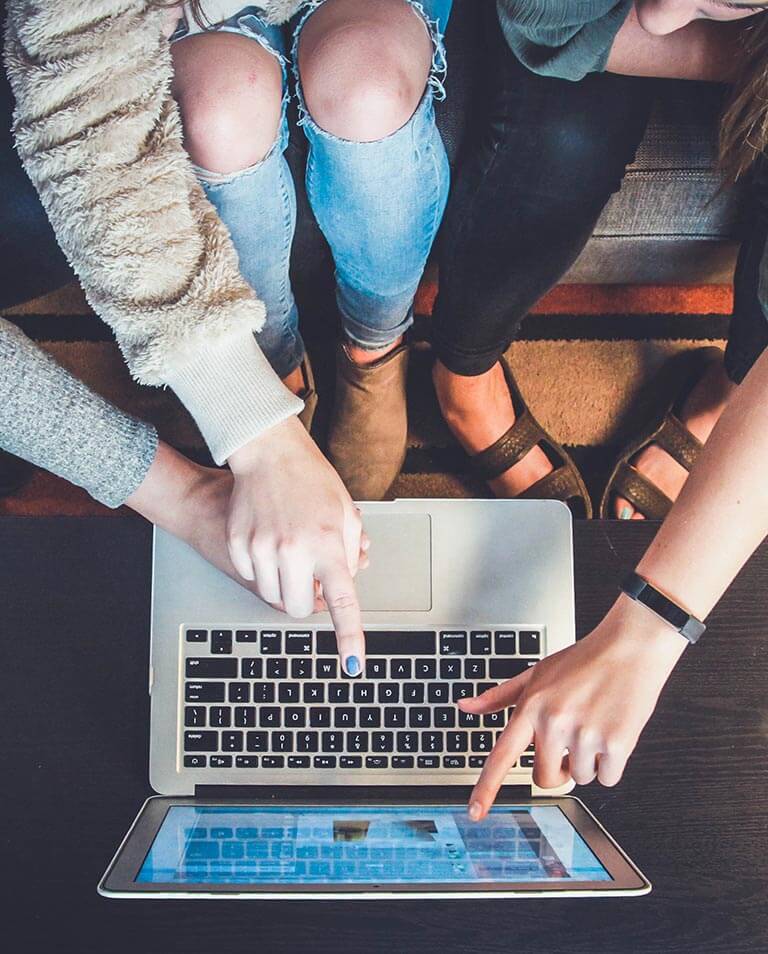 Oh boy! Have we got news for you!
Newsletter Subscription
---