Launched in August the Sonder Signal ST is essentially a steel version of their existing Signal Ti model – that's Ti = titanium of course.
You can check out Andi's Signal Ti review here.
In that review Andi's large test bike had a reach of 457mm. That was over a year ago now of course and things have lengthened ever so slightly to the current reach of 465mm on size large. On the size medium I have been riding that reach is 440mm. So it's not just the frame material that has changed over the last year or so.
Mostly, however, things remain pretty similar to the Ti version. The head angle is still 66 degrees and the seat angle is climber friendly 74 degrees across all sizes. Where there is variance is in the chainstay length, which is particularly, and impressively short on my test medium at just 425mm. But as you move up to size large and Xlarge that chainstay grows by 10mm to prevent the vertically blessed from having too easy a time pulling wheelies.
The frame is therefore modestly long, reasonably slack but really quite low, and I don't just mean in BB drop. That braced top tube is way down and out of the way and coupled with that BB drop of 65mm it makes things feel pretty low slung when you are onboard.
The Bike
Working out what you get with the NX version isn't hard – the clue is in the title. There's SRAM NX Eagle components throughout. The NX kit isn't my favourite SRAM groupset by any means – the shifting is sensitive and requires plenty of adjustments to keep it operating well and at it's best it isn't what you'd call slick and instant. But that's why it's at the lower end of the range. The Guide T brakes are a different matter though, easy to look after and consistent in their feel. There's precious little by way of adjustment beyond lever reach, but then this entire bike comes in at a very reasonable £1599. As far as groupset goes for a bike at this price NX is no more or less than I'd expect.
The X-Fusion Manic dropper post is fast becoming ubiquitous and can be found on many bikes right now, some of which are thousands more expensive than the Signal. It's reliable and simple, which is all anyone really needs from a dropper. The drop of 125mm is a bit short and when considered alongside the kinked seat tube (needed to get the rear end so short) it means there's quite a lot of post sticking out of the top. For some taller riders in the more rowdy category this may not be as low a drop as they'd really like, especially when it gets really steep. That said, I didn't have any issues with the drop on the size medium I was riding.
The Rockshox Revelation RC Fork gives 130mm of travel and the 35mm stanchions and Pike-esk chassis fit well with the intended purpose of the Signal. Properly set up the Revelation doesn't sit too far into its travel when you climb, which helps preserve that slack head angle. There's nothing worse than a nice slack hardtail that's rendered steep by a fork sitting too far into its travel. The Debonair spring inside helps keep the travel smooth and tuneable.
The NX crankset comes with 170mm length cranks and a 32 tooth ring, so it's geared more towards speed than winching up climbs. The 170mm arms are kind of necessary with that 65mm BB drop to guard against pedal strikes.
| Size | Small | Medium | Large | X-Large |
| --- | --- | --- | --- | --- |
| ST – Seat tube | 400 | 425 | 465 | 485 |
| ETT – Effective Top Tube | 585 | 606 | 634 | 664 |
| HT – Head tube | 100 | 105 | 115 | 125 |
| HA – Head angle | 66 | 66 | 66 | 66 |
| SA – Seat tube angle | 74 | 74 | 74 | 74 |
| CS – Chainstay | 425 | 425 | 430 | 435 |
| BB – BB drop | 65 | 65 | 65 | 65 |
| FO – Fork offset | 42/51 | 42/51 | 42/51 | 42/51 |
| WB – Wheelbase | 1127 | 1149 | 1183 | 1220 |
| SO – Standover | 730 | 738 | 760 | 772 |
| RE – Reach | 420 | 440 | 465 | 495 |
| SK – Stack | 601 | 606 | 615 | 624 |
The Ride
The most obvious characteristic of this bike is where it puts your centre of gravity when riding. The longer reach helps keep the front weighted and planted in the turns and the short.. and I mean really short… back end gives you the feeling there's not a lot of bike behind you. For getting the front wheel up that's great and if I'm ever going to nail a manual of more than a few metres it will be on this bike.
With the saddle dropped and the trail heading down, I was quite surprised on my first few rides out just how much this 130mm travel bike can deal with. It loves to be thrown into and out of corners and transitioning from one side to the other in tight berms feels easy, thanks to the low slung feel of the bike. Ripping around trees on snaking singletrack trails is particularly fun.
When you leave the ground, getting your weight 'just right' takes some learning just because there's so much bike up front and so little behind that finding the sweet spot of where your weight needs to be to be in total control takes a ride or two of adjustment.
But unless you are uplifting, every ride includes riding up and the seat angle of 74 degrees does mitigate the slack front and give a comfortable climbing position that works well on long days out. I found I was using the lower end of the NX 11-50 cassette more while climbing, which I put down to the combination of 170mm crank arms and 32 tooth chain ring. I'm getting used to short crank arms on eMTBs but I've not ridden many shorter cranks on analog bikes yet. But that's the kind of thing modern bikes can do thanks to the mahoosive 50 tooth gear at the back on 1×12 systems. All in all the balance of teeth, crank lengths and my fitness worked out great for both sprinting into singletrack descents as hard as possible and winching back up the other side. If I have one slight issue it's with the 65mm BB drop that I did find caused a few pedal strikes on some lumpy trails.
In terms of weather this summer we've had good times and bad times over the last few months. In the good times, when the trails are dry the WTB Vigilante (f) and Trail Boss (r) performed great. The big volume 2.5 front tracks well and is predictable and in the dry the rear (2.4) Trail Boss escapes my attention pretty much unnoticed, but they are both less than great in the wet. A little wetness and everything pretty much still goes to plan but when the mud starts to cling you need to concentrate on what you are doing as the traction, especially in the corners, is replaced by some unpredictable squirming.
| | |
| --- | --- |
| Sonder Signal ST NX | |
| Frame: | Signal Steel Frame |
| Fork: | Rockshox Revelation RC / 29 / 130mm |
| Headset: | FSA Orbit C-40-ACB Headset / 7.8mm Spacer |
| Seat Clamp: | Love Mud Gromit / 34.9mm |
| Brake Front: | SRAM Guide T / 950mm |
| Brake Rear: | SRAM Guide T / 1800mm |
| Rotor Front: | Avid Centreline Rotor / 180mm |
| Rotor Rear: | Avid Centreline Rotor / 160mm |
| Rear Mech: | SRAM NX Eagle Rear Derailleur / 12 / Long |
| Rear Shifter: | SRAM NX Eagle Trigger Shifter |
| Chainset: | SRAM NX Eagle Crankset DUB / 170mm / 32 |
| Bottom Bracket: | SRAM Bottom Bracket / DUB |
| Chain: | SRAM NX Eagle Chain / 118 Links |
| Cassette: | SRAM PG1230 Cassette / 12 / 11-50 |
| Stem: | Love Mud Piskie Stem / 31.8mm / 35mm |
| Seatpost: | X-Fusion Manic Drop Seatpost and Lever / 31.6mm / 125mm |
| Saddle: | Sonder Abode / Black |
| Grips: | Love Mud Clutch / Black |
| Bar: | Sonder Aspect Riser |
| Wheels: | Sonder Nova 29 Wheelset / Shimano |
| Front Tyre: | WTB Vigilante / Light High Grip / 29 / 2.5 |
| Rear Tyre: | WTB Trail Boss / Tough Fast Rolling / 29 / 2.4 |
| Tubes: | WTB Inner Tube / 29 / 1.9-2.3 |
| Frame weight: | S: 2.94kg; M: 3.1kg; L: 3.17kg; XL: 3.24kg |
| Built weight: | S: 14.3kg; M: 14.5kg; L: 14.8kg; XL: 14.95kg |
The Frame
So before I get to my summary, what about the frame material? The original Signal was/is titanium. You can buy a Signal Ti SX model for just £100 more than this steel NX model. Now I didn't get to ride the Ti version of this bike that Andi tested but for me I'm much more attracted to the component choice between the two models at this price point. I get along with SRAM NX OK but I'd really not look forward to spending an extra £100 and having to ride a bike with SRAM SX bits just so I could have a titanium frame under me. Yes, there's a minor weight improvement with the titanium frame but for what this bike is great at a few grams is going to make no difference to your fun register. Plus, I absolutely love this bronzy goldish colour on the ST. I'd have that over a plain old titanium colour any day.
I should mention the cabling too at this point. There is a combination of external and internal routing. The rear brake routing is externally routed but is nevertheless lovely and direct. The dropper is internally routed, which is pretty neat for a slim tubed, almost traditionally looking steel bike. The overall look of the cabling is very neat. It's attention to small details like that at the mid to low price range that marks out a company that cares about its products.
3 things I liked
The short chainstays that improved my mediocre manualling skills
The gearing that balanced the need for climbing and descending at speed
The handling at speed in the trees
3 Things I didn't like
Pedal strikes
The tyres in the wet
I'm struggling to think of a third
Overall
I was not expecting the ride this bike gave me when it arrived for testing as I had not ridden the previous Ti version, so I was new to the Signal. I knew that Andi loved the Ti version though, so you could say I had some level of preconception. But still, I was expecting a harsh ride over rock garden trails and moderated downhill speeds compared to my more typical full suspension platforms. In fact I was impressed by how little difference it made to my speed. Now, it could be that my perception of speed was changed because the Signal ride was harsher with a rigid rear but then that's really not important. What is important is that I felt as fast, and I had a level of fun and handling that I really was not expecting from a hard tail.
I've been wedded to full suspension bikes for quite some time but the Signal ST is making me consider a more open relationship. I wasn't expecting to need to make room in my shed for a hardtail again, but I'm sure I could squeeze a Signal ST in there. I may have to lose the gravel bike though.
---
Let's keep in touch
By ticking the box below we can send you our weekly story digests featuring editorials from the Singletrack team, latest membership deals and offers. We promise it will be a worthwhile deposit in your inbox, and if it isn't a quick click will unsubscribe you. You have nothing to lose.
By entering your email address in the box below we can send you our weekly story digests featuring editorials from the Singletrack team, latest membership deals and offers. We promise it will be a worthwhile deposit in your inbox, and if it isn't a quick click will unsubscribe you. You have nothing to lose.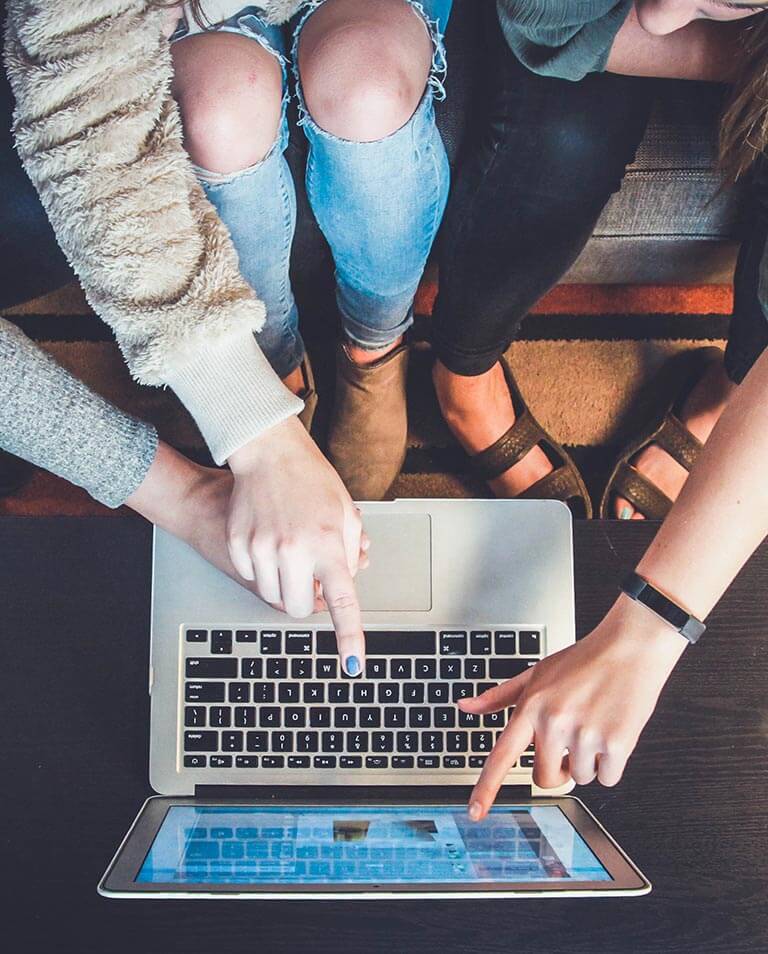 Oh boy! Have we got news for you!
Newsletter Subscription
Review Info
| | |
| --- | --- |
| Brand: | Sonder |
| Product: | Signal ST |
| From: | Alpkit.co.uk |
| Price: | £1599 |
| Tested: | by Mark for 1 month |
Support Independent Mountain Bike Journalism
Like what you are reading?
Bookmark us now and come back again.
Try out Singletrack membership today from only 49p per week
(49p is the weekly equivalent price of the £25 annual digital membership)
Support Independent Mountain Bike Journalism
Singletrack World is a largely reader funded community with over 6,000 members trusting us for their mountain bike news, reviews, adventures, advice and big views.  
Try out Singletrack membership today from only 49p per week
(49p is the weekly equivalent price of the £25 annual digital membership)
---