Six. Six is the number of sausages you annoyingly get in some packets – just the wrong number for a family of four. Give us sausages in multiples of 8! Six is the number of digits Steve Bate nearly has on one hand after an unfortunate car/bike interaction this week – heal fast mate! Six is half a dozen, which is how many rolls/barms/baps/cobs are often in a packet. What do you call yours? Six is the number of feet tall that the average UK man will never achieve (5ft 9in is the average, fact fans). Six is the number of years you'll spend at high school with everyone telling you they're the best days of your life (they're really not). Six is the maximum number of months a magistrate can imprison you for on a single charge.
There are other numbers too: five is the number of days a week your kids are at school, four is the maximum number of days you should aim to be working, three is the maximum number of slices of cake you can eat in a day without regretting it, two is the number of times you should check you locked the back door before you go out and once is the number of times you'll rent a mountain bike with the brakes the wrong way round on holiday and think 'it'll be fine'.
If you think we're counting all the way up from six to 515 then you've got another thing coming. By this point we've forgotten why we even started talking about six. Whatever. It was probably nothing important. Let's move on to the five hundred and fifteenth waffle fest that is Fresh Goods Friday 515.
Revgrips Pro Series Stem
A stem, from the makers of those fancy-pants grips. This one is 50mm x 31.6, which is the minimum length that can include the integrated trail bell. Also has a detachable GoPro accessory mount, which fits the 40mm version too. CNCd in the USA, it's a bit of bling for those that really really want things tidy and neat up front.
Maximum Security Defendor U Bike Lock
With bikes in short supply and dark nights ahead, you might want to give your bike security a boost. This Sold Secure Gold standard lock should satisfy the demands of most insurance companies if you use it to lock your bike to a fixed point. We've been told we can take a hammer or other tools to it if we want, to try and break into it. We're torn between the fun of power tools and the potential sad destruction of a useful item.
Maximum Security Defendor Chain & Lock 1.1m
Bring out the big guns, it's a whopping chain and lock combo. Handy for if you're using a ground anchor to secure your bike, or maybe have more than one to protect from light fingers. This chain is not light – you'll not be taking it on any bike rides with you – so it certainly feels like it should live up to its Sold Secure Gold Rating. The spec promises '10mm Titanium Enforced hexagonal hardened steel chain offers protection from all forms of attack'. Alien attack too?
Louri Frame Straps
We'll give this limited edition Jo Burt strap a little gallery of its own, because it's very limited edition and because it's not everyone in the MTB world that's famous enough to get to design their own frame strap. So now you can get Jo Burt bar tape to keep your hands comfortable (like what we had in FGF a few weeks ago) and a Jo Burt strap to hold your tube. What next we wonder? A range of preserves or condiments would seem appropriate.
There's a whole bunch of less limited edition straps too, all for holding your tube and – if you want them – CO2 canisters too. There are lots of different bright and not so bright colours, so you can make a bold statement or shrink like a violet.
Ochain
So…we're not really supposed to have this, there was a bit of a mix up with the post, but we opened it anyway and took pictures because we know how much you all like a good 'How Much!' squawk, plus ELASTOMERS. Ooh! Through the power of elastomers, engineering, and elf magic, this chainring promises to let you experience the sensation of riding chainless without having to get your fingers all greasy removing your chain, or having the indignity of having to push up every hill. 'Ochain enables your chain to move freely as your suspension compresses, disconnecting rider resistance over steep, rough and technical terrain. It also allows significantly improved braking performance.'
Rene Herse Fleecer Ridge 29×2.2 Tyre
Rene Herse started making tyres back in 1938, and now make tyres for the bikepacking and gravel scene. The 700c x 55mm (AKA 29" x 2.2) tyre is tubeless compatible, available in several degrees of lightness and toughness, and has a rather scrummy fudge coloured sidewall. So, this somewhat historical company are making tyres, what is the big deal? Apparently, the big deal is the "super high-tech patent protected knob frequency technology". Charlie says "I really had not considered the frequency of my knob until now."
Rene Herse says: "The staggered tread pattern not only makes the Fleecer Ridge roll even more smoothly, it also reduces tire noise by creating overlapping frequencies that cancel each other. The Fleecer Ridge is the world's first bicycle tire with noise cancellation, a feature we've patented because it's so revolutionary." Charlie will fit these 680g rubbers to his old Surly Karate Monkey Towpath Hack and listen very carefully.
M-TigerSports MT-DS
This is an 1800 lumen light which comes with a whole variety of mounts, all with a GoPro style fitting. The super long bar mount might well appeal to those who want their light to peer over the top of their bar bag, while there's also a helmet mount and a separate head harness for those who want to run (or maybe see what they're doing in camp). The battery promises 2.5hours of run time at max illumination, and there are four brightness settings to choose from.
Madison Flux Enduro Womenswear
The Flux range from Madison is perfect for Enduro races. The jersey has a tailored cut for a slim yet comfy fit, super soft fabric, mesh panelling, laser-cut underarm vents and a suede optics wipe. The shorts are made with 4-way stretch material for all-day comfort and manoeuvrability on the bike.
Madison Flux Super Light Waterproof Softshell Jacket
This lightweight breathable jacket from Madison is made from a 4-way stretch fabric with sealed seams. It has an adjustable hood to fit under your helmet, laser-cut underarm ventilation, water-resistant pockets, hem draw chords for adjustment, snug cuffs, and a lifetime warranty.
Chrome Barrage and Yalta Bags
Coming in from legendary cycling luggage makers Chrome are these two bags from its BLKCHRM range. The Barrage on the left is a messenger-style roll top bag that features welded seam tarpaulin liners for absolute waterproofing. The 22L bag has a laptop sleeve and a couple of smaller pockets. There's also a cargo webbing net on the front of the bag for a helmet or overflow stuff. The BLKCHRM range, as you'd imagine is black, but there's a lot of stealthy reflectivity there too.
The Yalta 3.0 (not sure where the other two went…) is a lighter built back that uses 'ultra strong 22X Nylon Shell featuring cordura TPX durable laminate technology' – which sounds impressive and looks like the durable stuff that top-end bikepacking bags are made of. There are more pockets here, with waterproof zips, a roll top and a removeable liner/shopping bag. There's a laptop sleeve too, which can be accessed from an outside zip. Ideal for the X-ray queue at the airport. Who remembers airports?
Elite Direto XR
Bring on the pain! Many riders are turning to the dark world of indoor trainers in the darker months, and more recently to 'intelligent' trainers that can change the resistance with magic (OK, magnets) and allow you to race imaginary people on the internet – or to ride in imaginary places. For the price of a mid-range winter bike, you could have this Direto XR from Italian trainer masters, Elite. It features an integrated power meter with 1/5% accuracy (we assume that's a fifth of a percent, not accurate one in five times… :-)) and it comes with an 11 speed cassette already fitted, so you just need to pop out your rear wheel and slip your bike over the cassette to begin.
It'll also let you ride up pretend hills up to 24%, which really won't be very fun at all, but 'fit you' from next year will thank you for it, probably.
That's it for this week! No actual bikes, but some products that cost more than some actual bikes. Before you head to the comments, let's see if we can send you off in a Friday party mood.
First up, Antony de Heveningham offers up this little number.
If you're finding yourself a little crowded out, here's a tune you can play loudly to give yourself some space. You can send Barney Marsh your love and grateful thanks for this one.
Sadly, if those two are DJing, there'll only be room for four lucky guests at their party. Ah well. You win some, you lose some.
---
Let's keep in touch
By ticking the box below we can send you our weekly story digests featuring editorials from the Singletrack team, latest membership deals and offers. We promise it will be a worthwhile deposit in your inbox, and if it isn't a quick click will unsubscribe you. You have nothing to lose.
By entering your email address in the box below we can send you our weekly story digests featuring editorials from the Singletrack team, latest membership deals and offers. We promise it will be a worthwhile deposit in your inbox, and if it isn't a quick click will unsubscribe you. You have nothing to lose.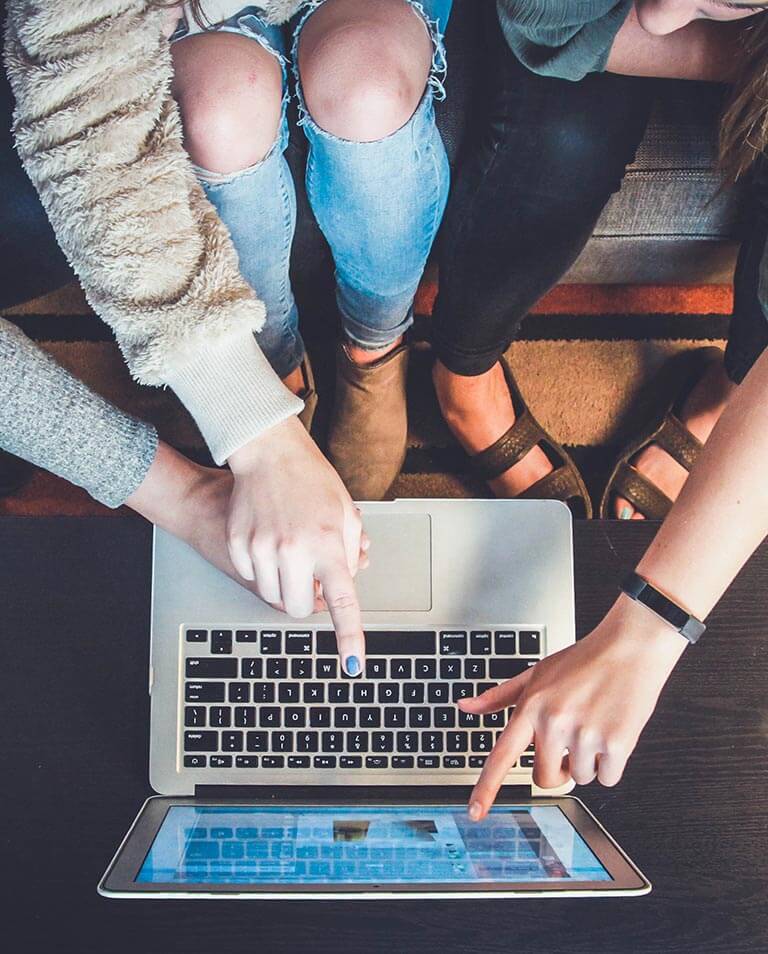 Oh boy! Have we got news for you!
Newsletter Subscription
Join Singletrack From Only £12.50
1/2 Price Singletrack Offer
Use code HELLO54 when you join us as a print or digital member and your membership will be half price for the first year.
The Print+ membership where Singletrack magazine drops through your door, plus full digital access, is normally £45, now only £22.50 with the code. And a digital membership where you can read all the digital magazines is normally £25, and now £12.50 with the code.
Simply use code HELLO54 at checkout.
(New annually renewing membership only. Excludes Gift Memberships, Discount applies to first year. Cannot be used in conjunction with other offers, or when switching memberships)
---