The last 6 months have been a roller-coaster ride for us here at Singletrack. We've completely changed the website from the old theme that we'd been using for almost a decade and brought the software up-to-date to deal with the changing internet landscape. Regular forum users will be very familiar with what we've done so far and I know that many of you are not happy with some of the changes or even how they were done, but let me try and explain in broader strokes what we are doing and why.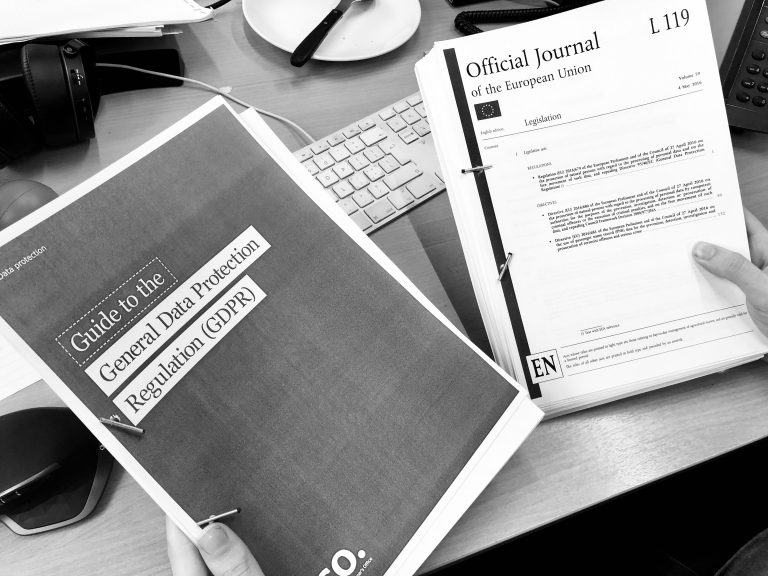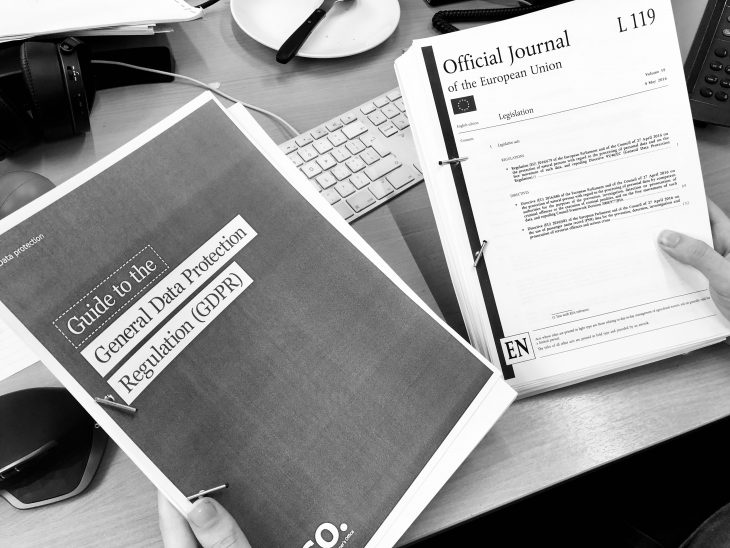 The old website was actually two. The forum was a separate piece of custom written software that was bolted on to the main website. Both were themed to look the same and so the illusion was successful. The old forum software itself (BBpress) was version 1.2, which was over a decade old. To add to that it had been customised bit by bit over the years to such a degree that it couldn't be updated. Web standards have moved on and our forum had been left way behind. It was also tightly interlaced with several complicated and bespoke subscription systems plus a variety of payment and direct debit providers. It was a spaghetti tangle of databases and it's been no joke trying to untangle that box of Christmas tree lights while desperately trying to keep them all lit.  
To add to the mess we had the most radical piece of European privacy legislation ever conceived heading our way like a comet. Our old site would have crumbled to dust in its wake and so we've been working to get the site ready for the last year. Hey, even MBR have announced they are shutting their forum down because making it GDPR compliant is just too ridiculous to financially justify. It's a bit like quantum mechanics, if you think you understand how it works and how it's going to affect the future, then you really don't understand it. Which is why some publishers aren't even taking the risk and just shutting things down.
But it's not all about the forum.
As much as it may appear to many that what we do here is run a forum with some stories posted on the front page that's actually not what our business is about and never has been. Yes, the forum is responsible for a big chunk of our traffic and it does earn us a significant amount of cash, but what we do, day in, day out, is publish our own content about riding bikes. That's what keeps the lights on for us. That's what employs a dozen full time employees here in our sleepy Todmorden office.
There is a business to be run that focuses purely on the forum, with no front end full of content and no magazine. It's a small business that employs perhaps three people. It's easy to run and is profitable. But the thing is, we really aren't interested in that business. It wouldn't be a business that really gets us excited in the morning and (no offence to the many forum posting geniuses) it wouldn't be fun or interesting to any of us. And we like having a busy office that employs people to do jobs they really love (check out this week's FGF for evidence). We don't pay a lot but we try and make sure we have fun and everyone has a pension.
What gets us out of bed every day and excites us is writing stories about bikes and seeing those stories published online and in print. What gets us out of bed each morning is opening the door to a delivery of a new bike to test. What gets us out of bed each morning is being flown to amazing places to ride bikes before anyone else gets the chance to and then telling you all about them. That's the business we started in 2001 and it's the business we want to keep running well into the future. It's a selfish set of reasons but they are honest reasons regardless. Our old website and forum would have brought that business to an end very quickly if we hadn't decided to fix it.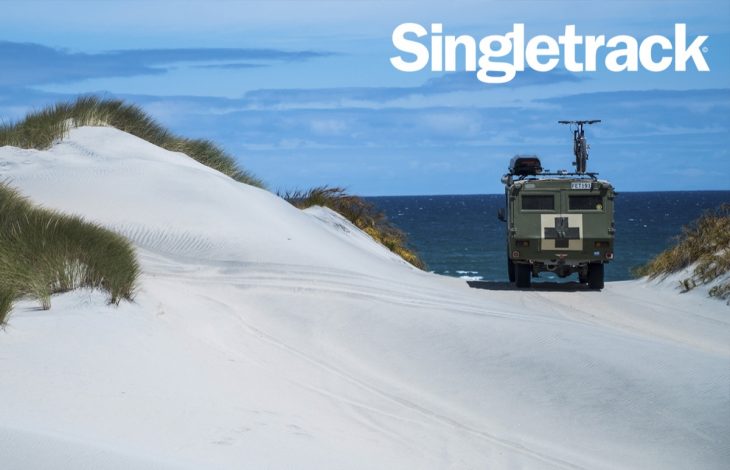 The publishing landscape has been changing for years but those changes and the financial pressures they bring with them are accelerating. We've been very good at adapting over the years and we've even pioneered a few things along the way. We were selling digital subscriptions back in 2008 and we even published podcasts back in 2003. We've always embraced changes in bike technology as well as publishing but with GDPR development coming at a time when print costs are increasing and social media is draining previously ample marketing budgets, the strain is starting to show.
We've never really chased the money – perhaps that's our biggest mistake. We've had offers to buy us out over the years which we've never pursued – principally because Chipps and I have never really had any urge to do anything else other than what we already do. Perhaps we were foolish but we genuinely believe in what we do and we are hugely proud of our independence. But that's not to say that we spurn money or don't need it. We most certainly do and now more than ever.
But what about the advertising?
Sure, we've always relied on advertising to keep us going and there's no doubt it will always be part of the mix but that's a whole marketplace of mixed up shit right now. The digital marketing landscape is being turned upside down by new rules and our regular trade advertisers have been caught up in that melee and been working their own social channels and looking at other ways of getting their message out there for some time. We've developed a huge social media reach and some very clever new advertising tricks and packages to make sure we stand out and maintain our importance to the advertising market but the price we get per user is part of a volatile revenue stream that ebbs and flows like a random tide. The forward planning we can do with advertising is being curtailed with every passing month, and that's really bad for the business let alone my sleep pattern.
I understand that advertising can be a royal pain in the arse and the online type is often unpredictable in how it displays, where it displays and trying to explain how an ad can show up in one persons device and not someone else's often feels like trying to explain quadratic equations to my mum. But we need them, and being the eternal optimist I think the GDPR shake-up could actually improve the whole sorry mess and allow us to show better, fewer and higher paying ads eventually. which is why we are taking a punt on, and investing in, an ad delivery system that doesn't use any personal data from users at all. How that works in terms of changing the revenue we get there's no way to tell unless we try it. We just need to ride out the storm of the next few months and then we'll know one way or the other. In the meantime we can only focus on what we know works for us and that's publishing content that enough of you want to read and are prepared to pay for.
Investing in Singletrack
I was thinking last week that it was time we looked for some kind of investment in Singletrack. After all, it's not like we don't have a plan. We are not ready to sell up but we are ready to move things along and adapt to a world of huge tech companies ruling the publishing landscape, but to make that happen we need investment. It's never been more expensive to do what we do but we want to keep doing it. We love print and we love the web – we've never seen them as mutually exclusive and we think we can keep doing amazing things with both.
Then it dawned on me that we've always had investors. Our subscribers are the very definition of investors. They put money up front to support something they believe in and they get a return on that investment each time they login or when a new issue of the mag arrives through the post. We even have life subscribers who have taken such a punt on us that they have gambled almost ten times the normal subscription cost on getting the mag and Premier web features  for as long as we keep going. These people, our subscribers, are our investors. 400 of them cold started the very first issue by stumping up £12 for a magazine that didn't even exist. Some of those 400 are still with us today and we absolutely salute you all.
So this is the bit where I ask you for cash to allow us to keep doing what we do. Dignity aside I'm certain that this is the best way to do it rather than wait for things to get really bad and then announce that we are downsizing because we didn't sell enough subscriptions. That always generates the sorts of responses like, 'If only you had said something months ago when we could have helped.. Why did you leave it til now to tell us?'. So, I'm not waiting until things get bad. I'm preempting that by making sure that you guys at least have a chance to help us out.
If you haven't invested in us yet, then we really would appreciate it if you did. We can promise you entertainment and stories in print, video and words and pictures on screens for as long as we can keep going. We can promise you a forum to hang out in and talk bollocks. And we can promise you improvements and enhancements and new features along the way.
Essentially, we need your help to keep the lights on. Truth is we always have done but now more than ever we need your support.
And if there are any bigger investors out there looking to support and push one of the last remaining truly independent publishing companies forward into the next frontier then, what the heck, there's a subscription package for you too. Our independence has always been and always will be stubbornly defended, but if you want to join us and back our little company then come and chat.
So where does the Industry fit in all this?
So, I'll say this next bit for our advertisers – we love you and appreciate your business. It's not a charity so we know that we are valuable to you and you see a good return on your marketing spend. And i'm not just talking about ads booked – we all know that one person's news is another marketing managers ad budget preserved.
To the trade who don't currently advertise with us, what the hell? It's not just print – we have amazing things we can do with all formats from social media to a DPS and everything combined. If you value us enough to fly us around the world to see and tell our million or so readers about your latest bike and trust us with your embargoes, then help us to help you and invest in a campaign with us. If you are happy to send out a £10k bike for us to scratch and bend for a couple of months then consider that an ad in the mag, this website or a social campaign costs a fraction of the worth of that bike.
Not to be too blunt, but our Ad guy, Ross is at ads@singletrackworld.com
The holy trinity
So, it's a three-way relationship. We need to have enough value to you, our readers, to maintain your interest and build a significant reputation and audience that the industry feels is of value to them too. We need each party to occasionally dip into their pockets enough to keep that triangle balanced but ultimately we know it's down to us and how much value we can bring to both trade and reader. If we still have value then there's something there worth paying for. If we have it all wrong and our time is done, well, maybe it's time to hang up our bumbags (they are 'thing' again you know!) and ride our last free bike into the ground and look for proper jobs. I know I speak for everyone who works here at Singletrack when I say that we are not ready to to that yet. We have a lot more we want to do, but we are going to need your help to do it.
---