Pole, the Finnish mountain bike brand, is up at Fort William this week racing a brand spanking new prototype downhill bike. And it's rather special indeed.
We're all pretty well versed with Pole and the way the small mountain bike brand does things, so it's always exciting when they have a new bike doing the rounds and even more so when that bike happens to be a prototype based on the innovative Pole Machine that we checked out recently.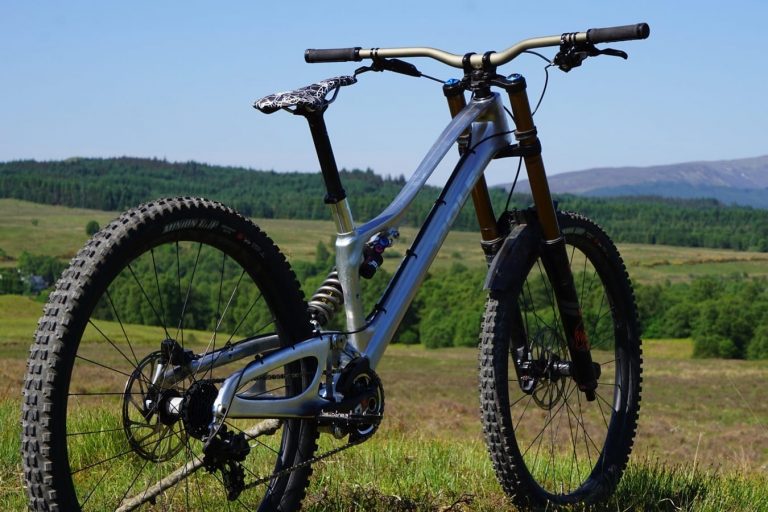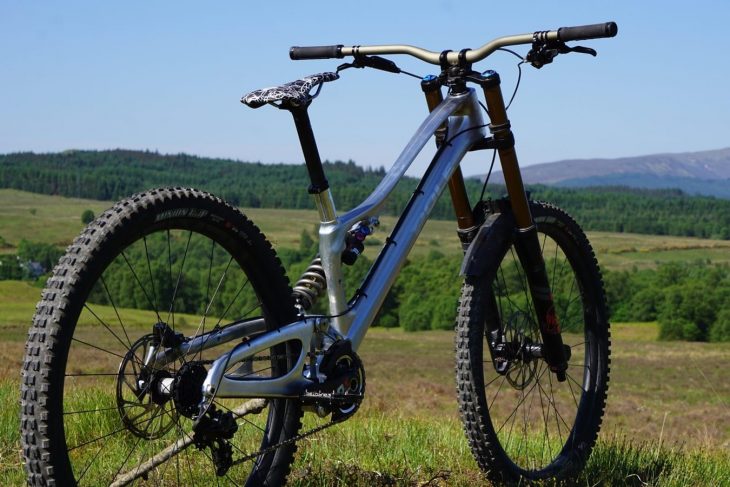 To recap, the Pole Machine is the brainchild of Pole founder Leo Kokkonen who, after a trip to China, decided that a carbon fiber bike wasn't something he wanted to build based on environmental concerns. Along with a few other reasons, he decided he'd much prefer to construct a completely unique bike in his home country.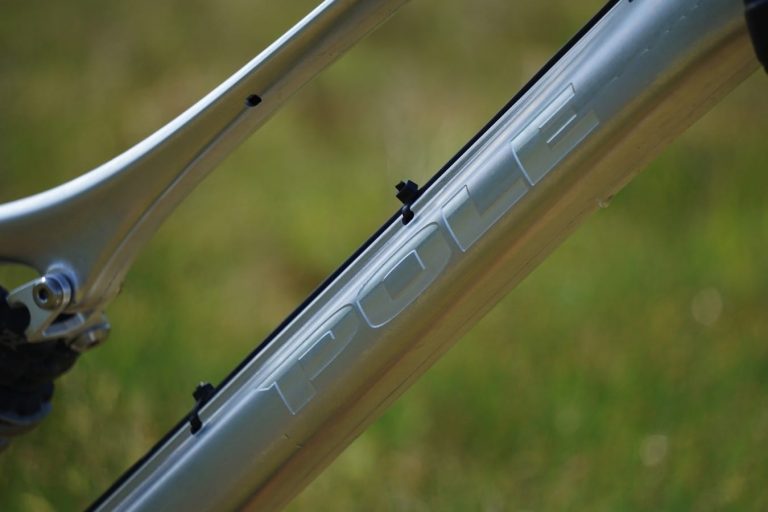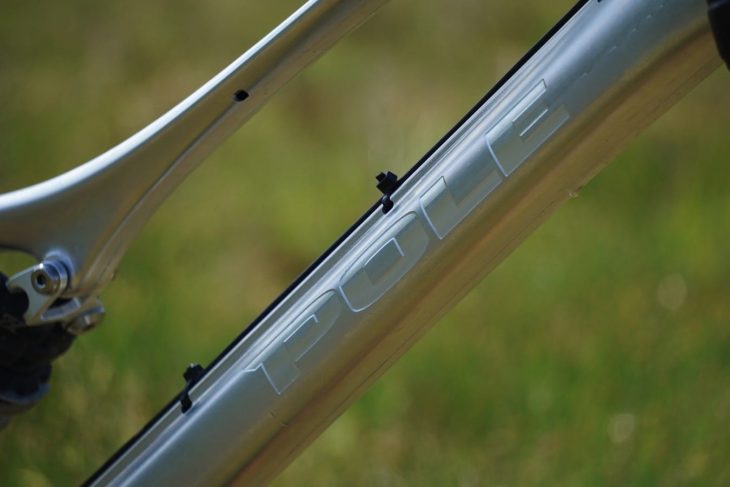 The Pole Machine was the result of his research and development and it caused quite a stir when its fully CNC machined and bonded alloy frame was originally unveiled to the public. The Pole Machine 200 however, turns the volume to 11 and is a fully-fledged downhill world cup bike based on the same frame construction.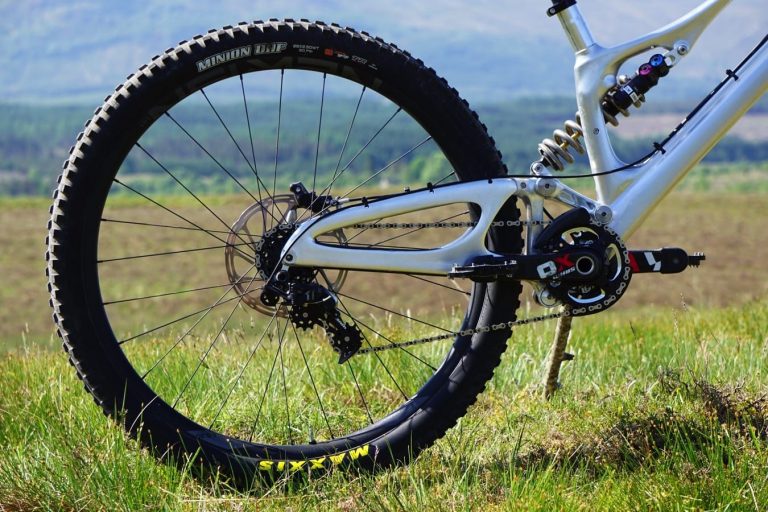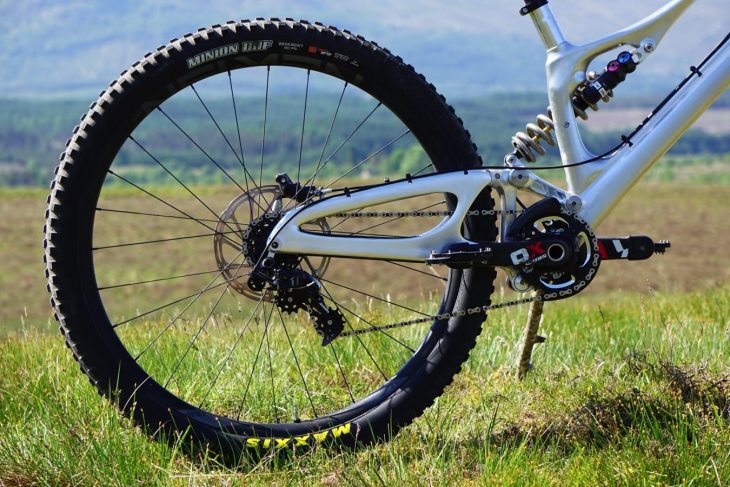 Just like it's little brother, the Pole Machine 200 starts life out as two pieces of alloy that are then machined into two halves of a frame. Those halves are then bonded and bolted together to create what you see here.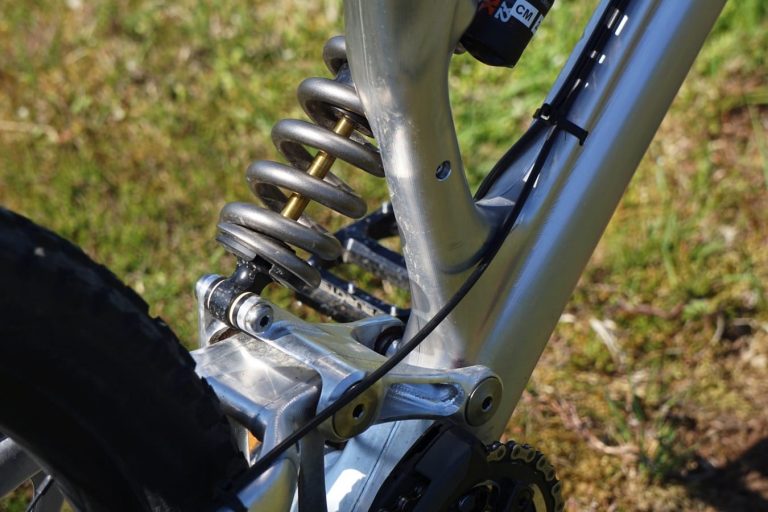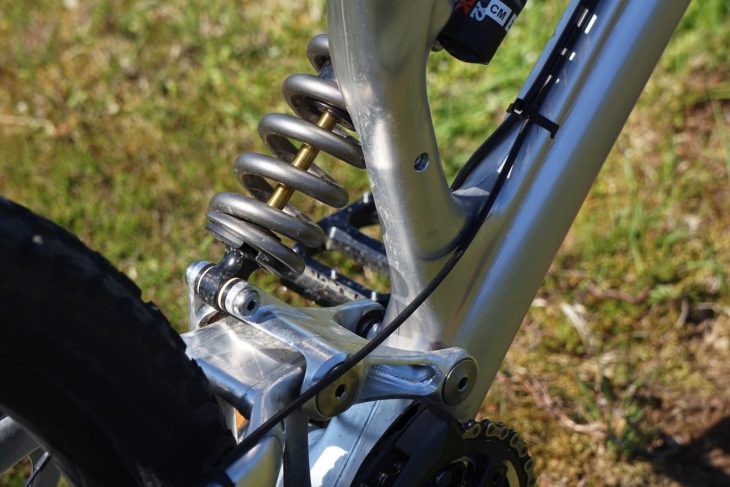 Pole team rider Isak Leivsson was kind enough to meet us early this morning and chat about this stunner of a bike, its radical geometry and his custom 830mm bars.
Isak's bike is a one-off model so these measurements are likely to change before production bikes hit the market, the vital statistics are as follows.
Pole Machine 200 Prototype Geometry
Head Angle: 63°
Reach: 510mm
Chainstay length: 460mm
Wheelbase: 1360mm
Weight: 17.9kg
As the name suggests, the Machine 200 has a full 200mm travel to deflect world cup obstacles and runs on 29in wheels whereas the standard Pole Machine is a 170mm travel Enduro bike.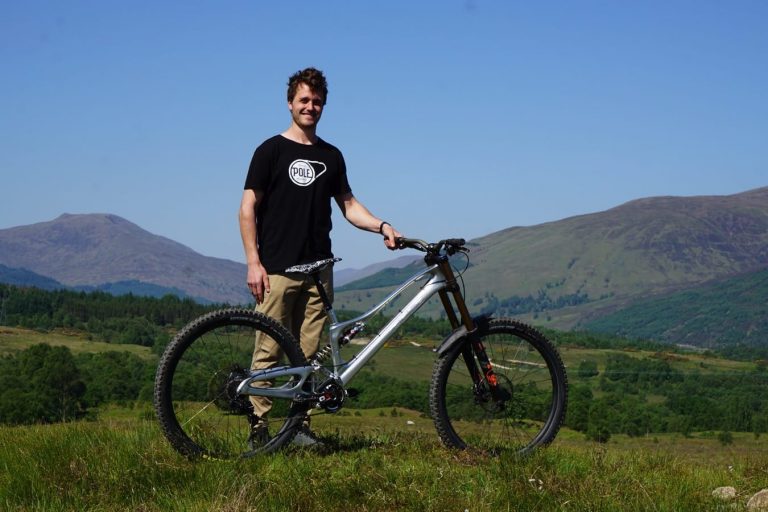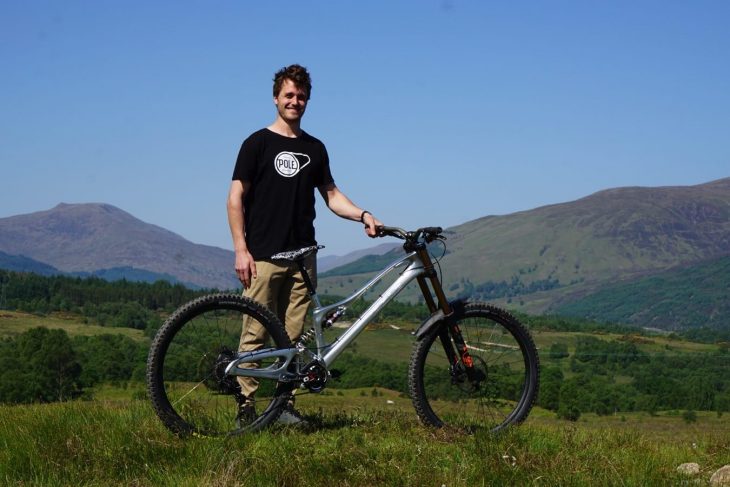 Isak couldn't go into all the fine details of how the Pole Machine is … machined, but he did have plenty to tell us about his set up for Fort William.
Specification wise, Isak's Pole Machine 200 runs SRAM equipment for shifting and brake duties but the suspension is handled by Fox. His Fox 40 downhill fork is set with very little compression and 100psi of air while the rear shock runs a 550lb spring, though he is currently sourcing a 600lb spring to test.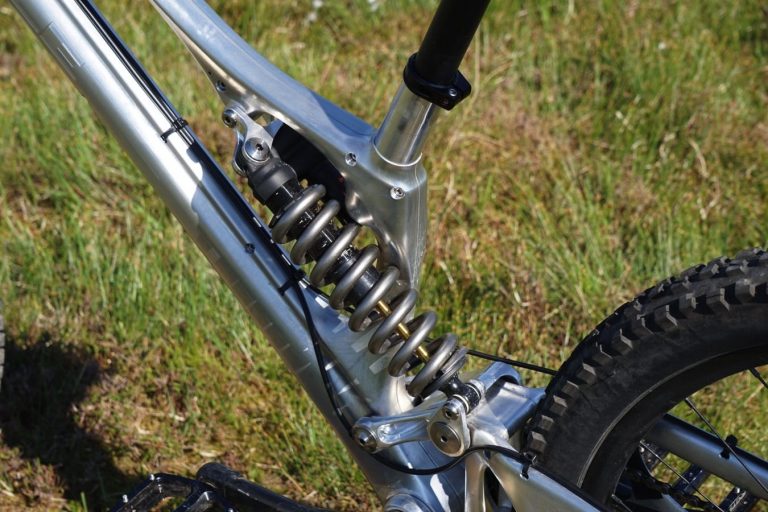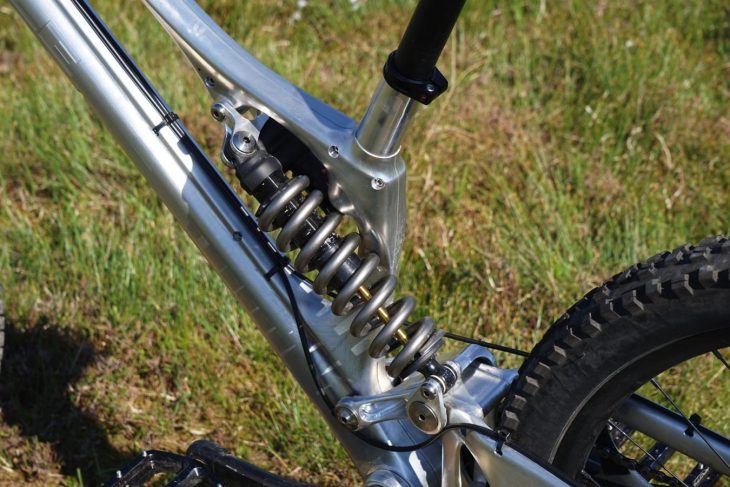 What's very interesting about Isak's set-up is the 830mm Renthal bars, which are actually 800mm wide bars that have been modified with sections of moto-x bars machined and bonded into the ends to give more width.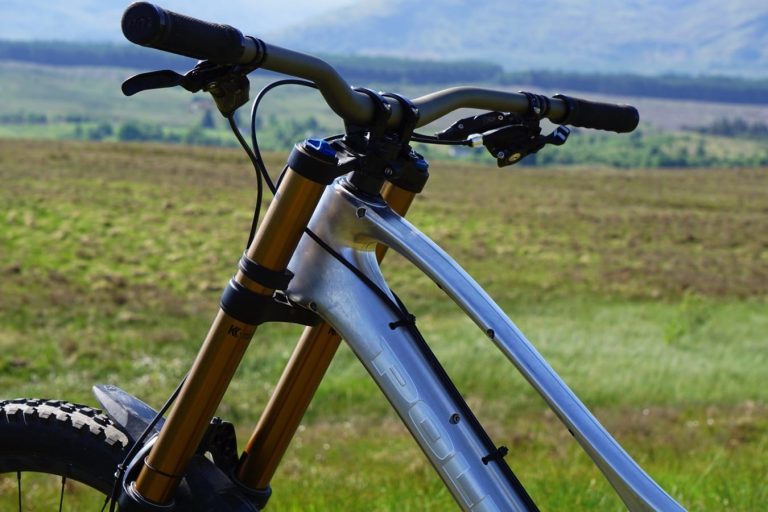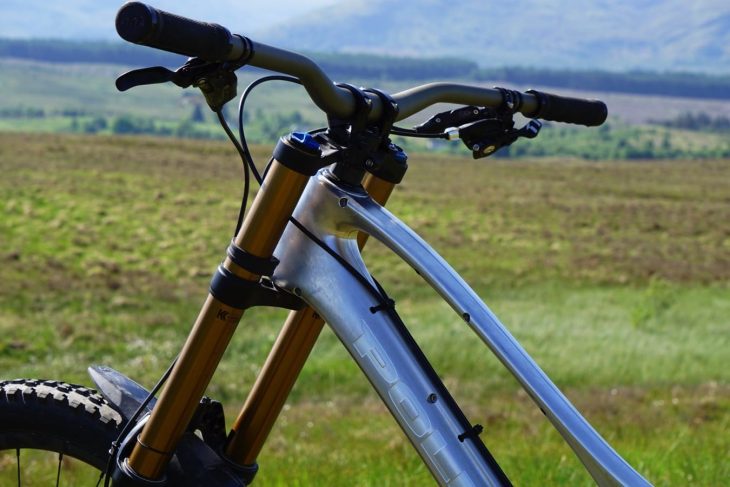 Other personal details include the stem set in it's shortest position to allow Isak to get further over the rear wheel, and a taller than average seat post height, which Isak told us was to keep him extended more on the grueling Fort William World Cup track. And for those wondering, tyre pressures are 27psi in the rear and 25psi up front.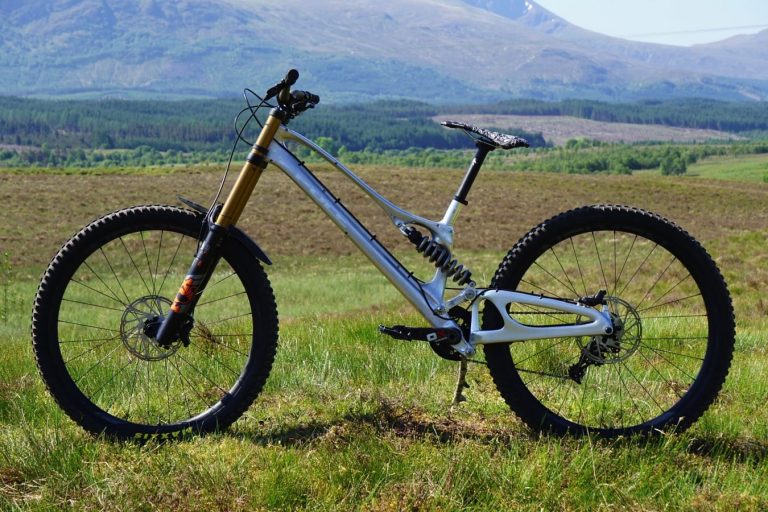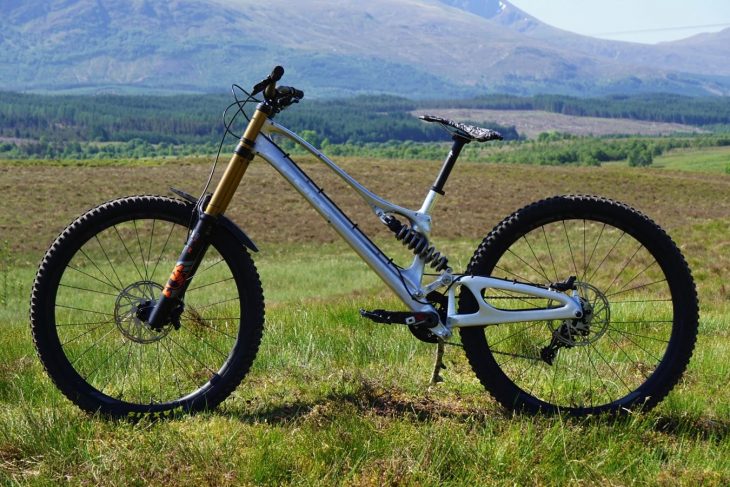 We don't know if or when Pole plans to release a production version of the Pole Machine 200 to compliment its enduro bike,stw but we will keep an eye on the news and let you know as soon as we learn more.
---