After a plane transfer and a rest day at Saint-Nazaire, the Tour heads into Western France once again for a magnificent finish beneath Saint-Malo's ramparts. It's fair to say that this is a stage designed with tradition in mind, in as much as it will enable us to honour the memory of Louison Bobet and pay tribute to Bernard Hinault. This 100th edition of the Tour de France will feature another great symbol of national life: for the first time, the riders will pass through the heart of the Coëtquidan military camp, where the elite cadets from the Saint-Cyr military school will line up in their splendid uniforms to honour them. The moment will provide some unforgettable, moving and typically French images. Then we will probably see the sprinters perform...
Well that's the first rest day out the way. Hopefully Porte will have his legs back, and Sky will be back on form. A flat day before the TT to get the legs zipped up. Too much to say about stage 9, that I feel has already been discussed to great length during the rest day.. Here's the highlights though, just in case you've been in a cave.

www.youtube.com/watch?v=ZVwZ_grVzVQ
Today? Cav.
Could someone tell his team mates not to get over excited and try to lead him out with 15k to go though? It doesn't work...
Alternatively, Porte to whack it in the 53 in the first 10k and solo it to the finish line, gaining the 18 minutes he lost in stage 9.
A few useful links
Live Cycling News Text Updates
Steephill
Official Tour Live Feed App
Classifications
Withdrawals
Fantasy League Standings
Loser League Standings
As Porte goes backwards, so do the three teams that were on top yesterday in the fantasy league, causing Mike`s Men - no Fro(ome?) by mikewingrave to take the lead, by quite a margin, but without Froome can surely only stay there for so long... And of course, Time to do some crashing is still dominating the loser league. Don't ever let anyone tell you that I don't know how to lose a race
http://www.cyclingnews.com/news/quintana-we-showed-the-world-sky-also-has-weaknesses - think it's been discussed enough, but it's definitely something that the teams will look to exploit again
http://www.cyclingweekly.co.uk/news/latest/539297/chris-froome-s-tour-de-france-weapons-of-choice.html - just when I was starting to like Froome, he goes and puts a tiny spacer under his stem. Why Froome, why??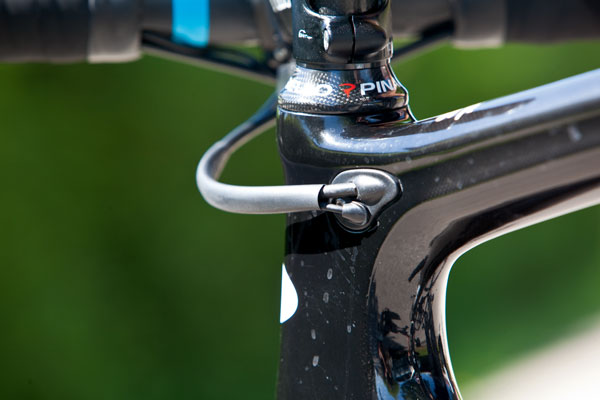 http://www.cyclingnews.com/blogs/richie-porte/the-highs-and-lows-of-the-tour-de-france
http://www.cyclingnews.com/features/tour-de-france-eight-conclusions-from-the-first-nine-stages - good summary of the first week
An interesting little video on what the riders are eating during the racing.

www.youtube.com/watch?v=Rolr6fsZJtk
And somehow, OGE have managed to top Call Me Maybe (this might be my favourite thing that's come out of this tour so far).

www.youtube.com/watch?v=fAl1-mBhFpU
And finally, I believe it's time to discuss the most important of matters - Ryder's sunglasses.