It's no secret that we are total converts to tubeless when it comes to #dirtydropbargoodness. It makes complete sense – allowing us to run lower pressures, risk fewer pinches, get improved traction and generally have more fun without worrying about the dreaded hiss of a holed tube.
Tubeless is only really feasible if you run some form of sealant, to fill little holes from thorns and the like. There are a fair few sealant manufacturers out there, but that hasn't stopped Muc-Off (better known for its cleaning products) entering the market – and fair play, the company reckons it's bringing a something new to the game.
Here's the news, straight from them:
No Puncture has been developed alongside some of the world's top downhill and pro-peloton teams to give you the finest tyre sealant available. Compatible with tubeless ready and full UST wheels/tyres, the tyre sealants 140ml pouch design fits perfectly over a Presta valve to give mess-free installation. It can also be poured straight into the tyre if you don't have removable valve cores.
The sealant's formula contains microfibre molecules that fill bigger holes and tears, whilst advanced latex clings to the whole tyre inner for maximum protection and forms a tough instant seal over the hole.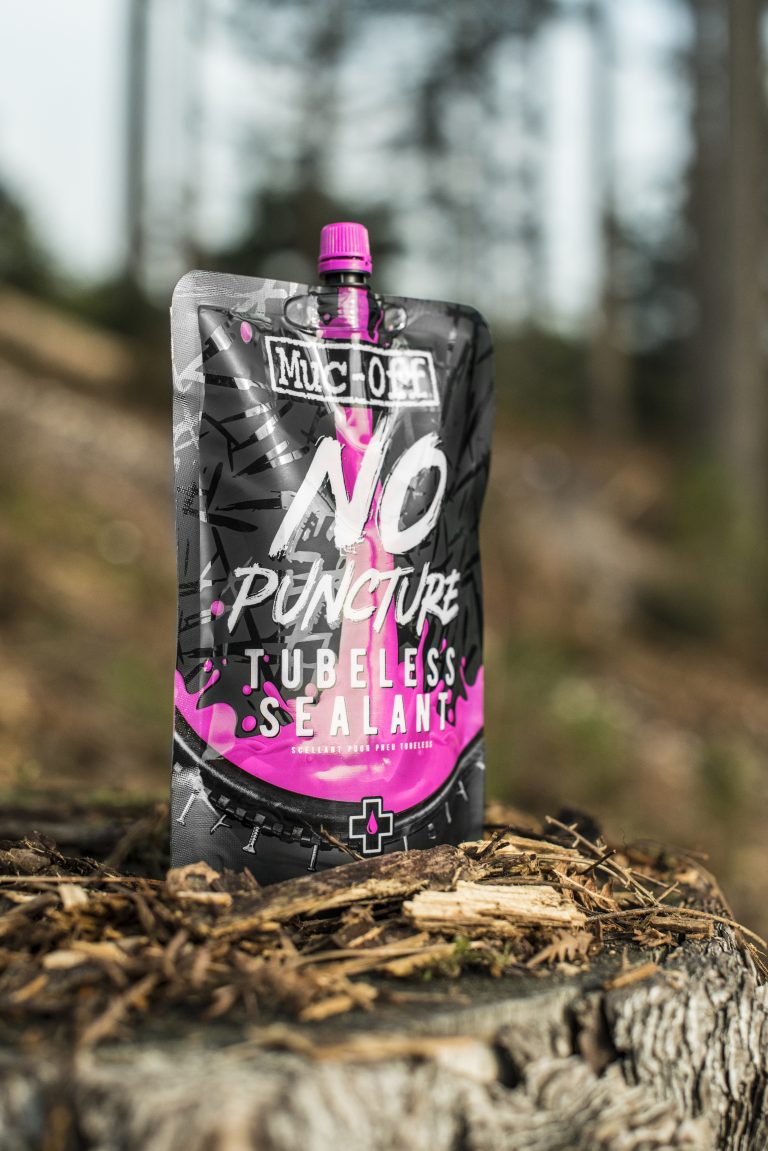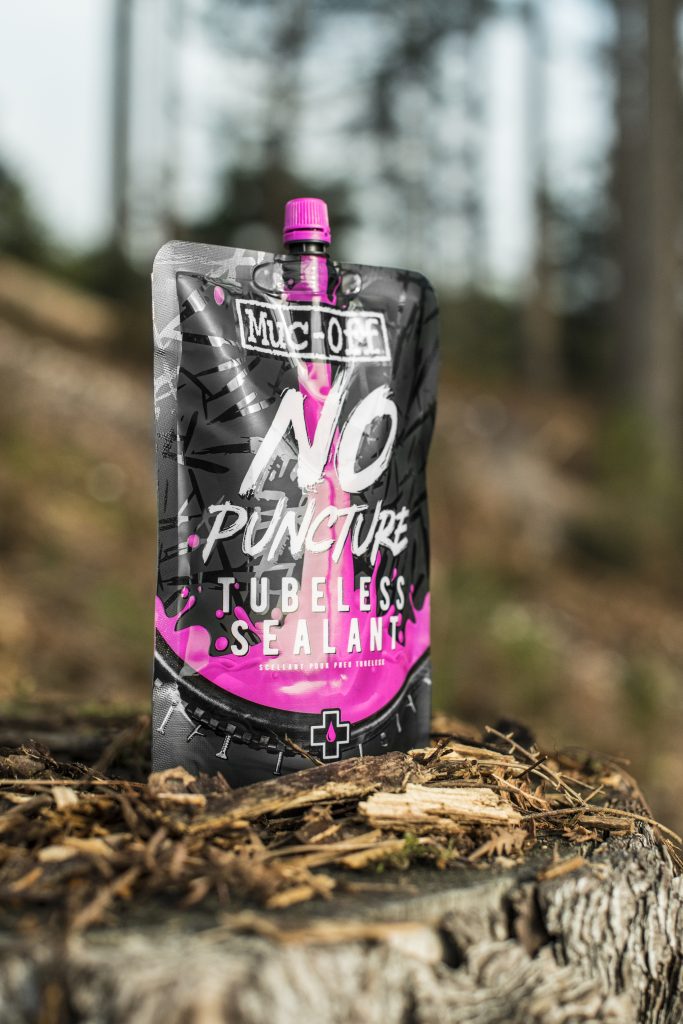 'No Puncture Hassle' also contains a unique UV detection system that highlights any punctures a rider hasn't seen during their ride. It's biodegradable, non-corrosive to your wheels or tyres and easy to wash off with water. The formula also uses C02 compatible latex and is packed with antifreeze to stop it shrivelling up unlike some other sealants that ball up when used with C02.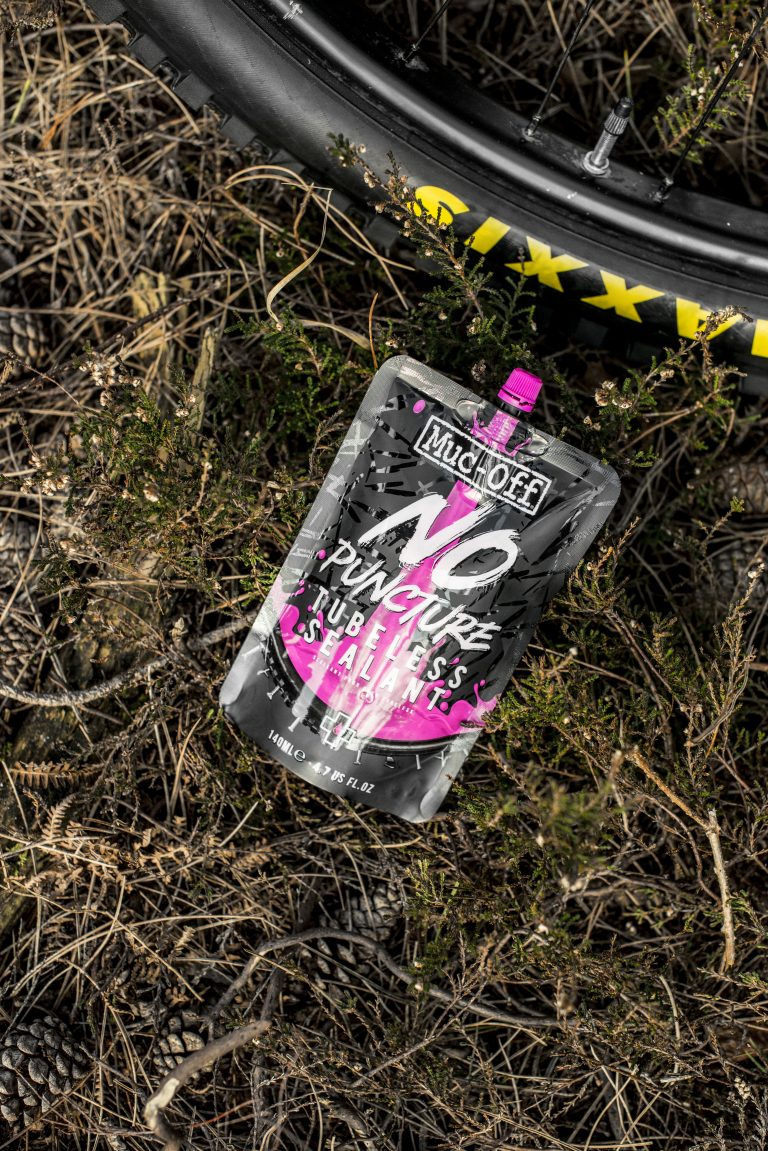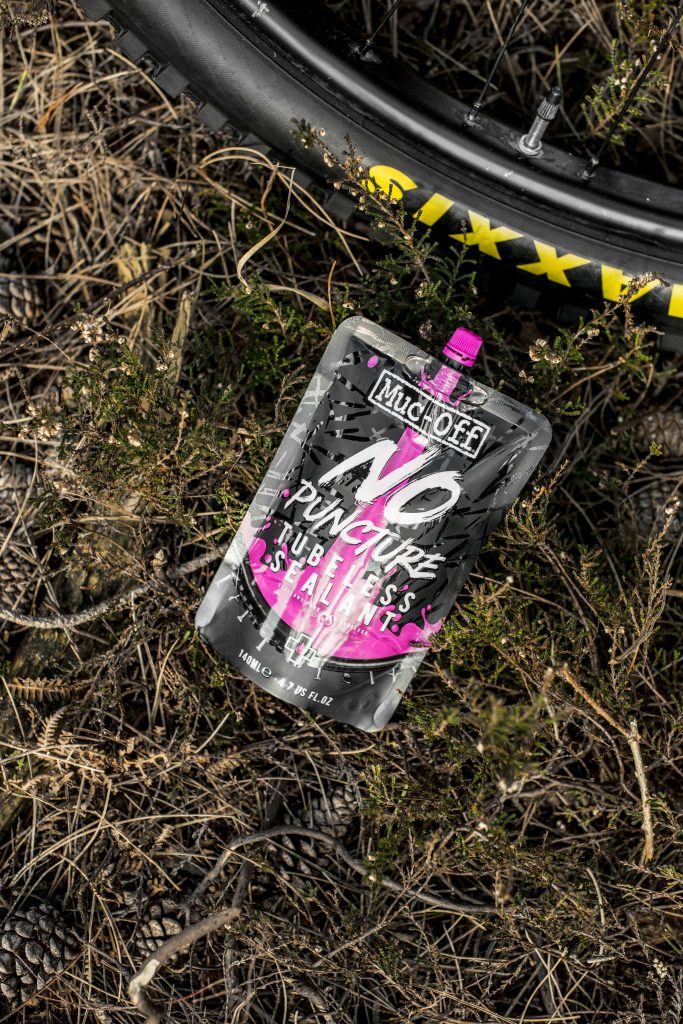 Muc-Off Managing Director, Alex Trimnell, said: "We have tested 'No Puncture Hassle' under the most brutal conditions on the planet with 3 years of deep R&D using a wide group of our pro athletes from around the world. The formula we finally created is a result of 100s of hours of testing, the results of which have taken tyre sealant performance to a new level."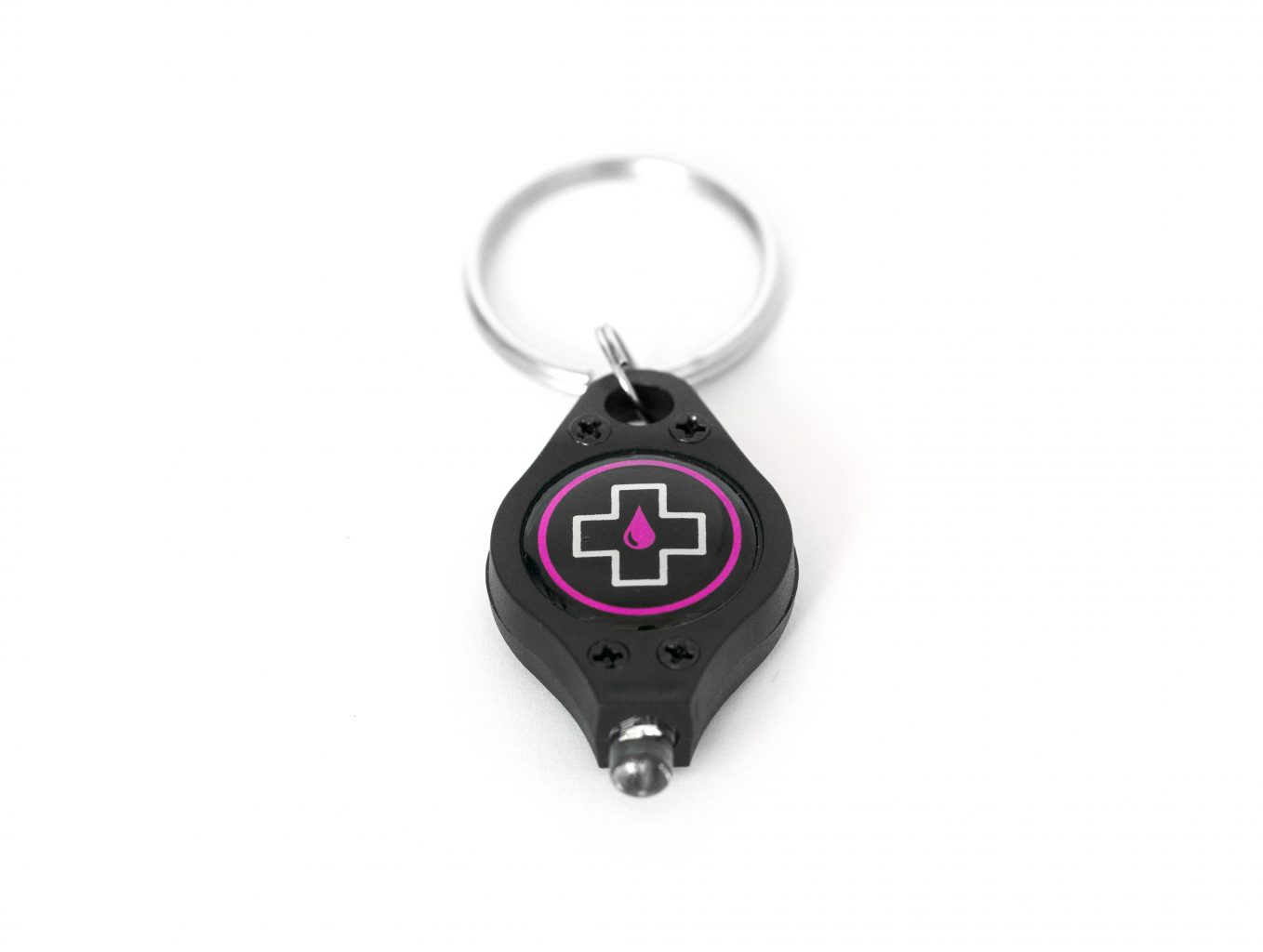 Key Features:
• For Downhill, Enduro and Road tyres (and presumably gravel and 'cross ones…)
• Seals tears and holes up to 6mm
• Contains UV puncture detection
• Seals porous tyres and bead/rim gaps
• Lasts up to 6 months before the need to top up
• Won't dry out or ball
• Biodegradable
• Works from 15psi-120psi and temperatures from -20°C to +50°C (If using in hot conditions, +35 simply top up if needed)
• No Puncture Hassle is CO2 compatible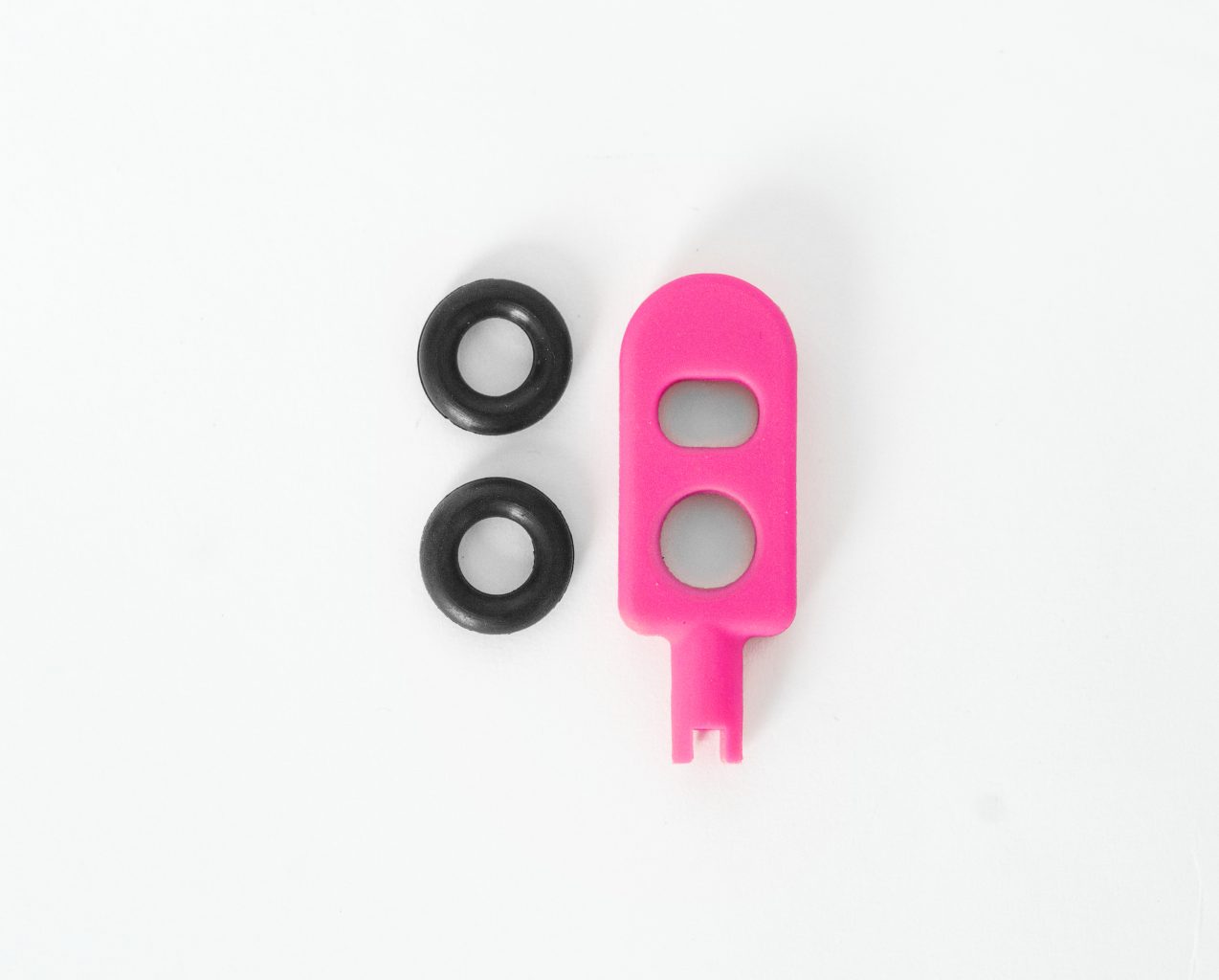 Pricing:
140ml Kit £9.99
1 Litre refill RRP £29.99
5 Litre workshop size RRP £120.00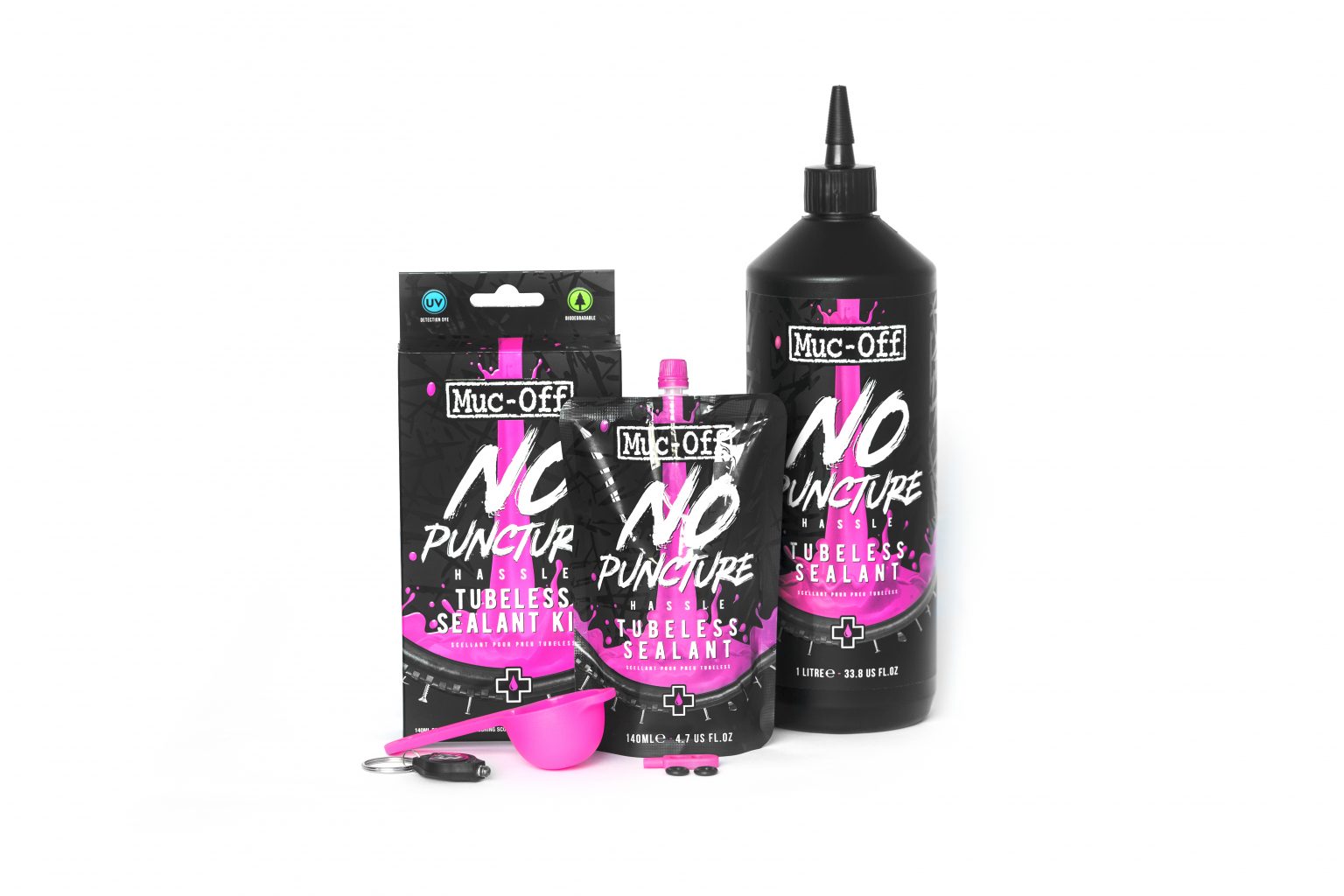 We've requested some to test and will let you know how we get on…
---