Yes, we know that this may come as a shock but today is Friday. It is distinguishable from all the other days in that it comes before Saturday, which is a day when you don't need to get out of bed and pretend that you are either dressed or working. You also don't need to insist that your children undertake any educational activities, or that they pretend to have undertaken educational activities by playing only computer games which are loosely based on times tables.
Important time and space orientation points such as the latest episode of The Archers, Neighbours, or Holby City have been removed from our week. Ambridge remains strangely devoid of COVID-19, so place your bets now as to who will get it first (Hannah's money is on Ben causing a false alarm with a bout of Glandular Fever). Holby City would probably be either a) very bad taste or b) a rather one dimensional storyline, and if your week revolves around Neighbours you're probably not reading this.
Signs that time is passing are there if you look closely enough. The isolation beards are growing. The fake tans are fading. Some are now experiencing the gentle brush of leg hair against the sweat pants they've been wearing all week. Look in the pockets of those pants and you'll find the elastic band that came off the post on Monday, a tissue you used on Tuesday when a sneeze made you worry that This Is It, an energy bar wrapper you had on Wednesday instead of lunch, and a fingernail you bit off on Thursday as you tried to explain fractions to your 9 year old. Open the fridge and there's that bag of salad you opened for the kids' lunches on Monday, but by Tuesday lunch had been downgraded (or upgraded depending on your perspective) to fish finger sandwiches. The use by date says Wednesday, the purple salad sludge suggests 'eat within 24 hours of opening' would have been more appropriate.
Time is passing, no matter if every day has the faint panic of a Thursday, but with the disappointing long haul ahead feel of a Tuesday. Be glad that time is passing, for that means that you have got through another day, and another. Which makes us, one day at a time, closer to normal. Count the weeks in Fresh Goods Fridays, and the time will surely skip by at a pace that allows only the briefest of recovery periods between your weekly dose of disturbing images and tempting products. Onwards and tally ho, into Fresh Goods Friday 494… (and where will we all be for FGF Five Hundred? Still here, oh, OK…)
Singletrack Magazine Issue 130
Price: £7.50, or £4.50 for registered users
From: Singletrack
Holy mackerel, it's here and it's gorgeous. The latest edition of Singletrack is winging its way to subscribers all over the world – maybe you've even got yours already. Let us know in the comments what you think! If you want your copy, get yourself subscribed so you don't miss out next time, and hop over to our shop to buy this latest edition. There will be barely any of them in the shops because we know that you're all doing the right thing and staying home.
Pearl Izumi clothing: Vortex WXB Jacket, Launch shorts
Never confused with a leprechaun, ever, Chipps is modelling the natty 'pine' option of Pearl Izumi's foul weather mountain bike gear. Comes in black too. This is Pearl's 'riding in the rain all day' Vortex WxB jacket, with a stretchy, three layer, waterproof fabric, made from recycled materials. It features an over-helmet hood for when it really chucks it down, as well as two-way main zip and pit zips for when it's suddenly all too hot. The matching colour shorts (also come in black) offer a medium weight, four way stretch Cordura. The two pockets offer 'back of leg' stowage rather than sitting up on your thigh when you pedal.
Pearl Izumi Rove Jacket and Elevate Shorts
Price: Rove Barrier Jacket £129, Elevate Shorts £129…
From: Pearl Izumi
Our natty model is wearing the Pearl Izumi Rove Barrier jacket, which is part of Pearl Izumi's more urban-friendly range, offering styles that won't stand out in the pub, but which still offer full cycling performance. The weather-resistant Rove jacket has a detachable hood, a fluoro drop tail and a riding-position cut.
The Elevate shorts, meanwhile are super high tech and come with a clip-in padded inner, four way stretch, water resistant Cordura, with laser-cut ventilation and a 14in inseam. Two pockets offer back of thigh storage. The clever bit, though, is the inclusion of a BOA twist-dial to dial in the waist fit. A centrally mounted rear BOA dial does the job that Velcro tabs usually do, without the danger of it loosening over time.
Lazer Chiru MIPS
'How much?' We heard you say that already. Only this time, it's an exclamation of delight, right? The Lazer helmets Chiru is a full coverage open face helmet with a MIPS liner, for under sixty quid. The visor is removable, though the angle is fixed (unless you get creative with the sticky tape). There's a fully adjustable dial-in retention system, as well as that yellow MIPS layer to keep your brain from sloshing around. There are lots of great colours too, plus a non-MIPS version for a very reasonable £39.99.
7MESH Summer 2020
Price: Foundation bib shorts £120, Slab Short £99, Optic Shirt £50
From: 7mesh
Before we introduce some of the fine goods from Canadian MTB-designnerds, 7mesh, we will first applaud them for their sizing. For a start, there's a great range of gear, in both men's and women's fit, but the sizing! The 7mesh sizing generally goes from XS to XXL in men's and XS to XL in women's. Full marks!
Anyway, moving on to this summer 2020 gear that Chipps has on. The Optic jersey is super light and breathable, with 3/4 sleeves. There's a name badge, comes in three colours, and that is it for features. Simple and super light. The Slab shorts are equally lightweight and low on fuss. There's not even a fly, just a single cinch at the front and a single phone pocket. So where are you going to put your gear? Well, the Foundation bib liner shorts are made of 'careful where you get changed' super breathable mesh, but they also incorporate three stretch pockets in the back of the bib, which will take enough gear or snacks for a light and local sortie, probably backed up with a bike-mounted pump and tube. Roll on summer – and a chance to ride in it!
7MESH Women's Foundation Bib Shorts
Price: Foundation bib shorts £120
From: 7mesh
Hannah hasn't been sent the layers to go over the top, so while you've been protected from seeing too much of Chipps, the same can't be said for Hannah. The mesh bibs with stash pockets are designed to go under your baggies, so there's no need for them to be anything other than barely there and breathable. To add to their odd looks, the overlocked seams all sit externally, so the internal pad and all the fabric its attached to are lovely and seam free. There's also a sort of modesty panel of soft solid fabric running front to back, so you won't have any cracks on show. All of which should mean you get a very comfortable ride for your undercarriage. To increase your comfort during comfort breaks, the 'Pull2P' design means you can pull your bibs down without having to take everything off your top layer first.
Motorcycle Monkey Surfboard Vest
Price: $15.00
From: a beach shop Costa Rica
Charlie says: New this week is a vest that illustrates what I looked like getting around the beaches of Costa Rica last week. "Pura Vida" is the moto / slogan for the region, and also the password for almost everyone's wifi. It translates as "Pure Life", and is almost a national religion of taking it easy. The transport scene was awesome: dirt roads and dust, lots of old motorbikes, and clunker bikes, and a casual attitude towards carrying surfboards on motorbikes, sideways, at night, with no lights, barefoot. When in Rome….
Amanda's Shelf
Price: Unknown
From: Amanda's bare hands
Amanda has been busy in the woodshed, this time making a shelf to keep her spirit level on as proof of how PERFECT her DIY skills are. Although, as you can see pictured, she hasn't secured the shelf to the brackets because she can't focus on one job for long enough to finish it.
Ride Concepts Powerline Shoes
Ross has got these in a stealthy black, but they're also available with flashes of orange, or in bright red. The raised inner ankle offers protection from crank strikes, and the D30 in the sole and collar helps with shock absorption. The tongue is gusseted to keep debris out, and the sole is rated '4.0 MAX GRIP'.
Elite Novo Smart Trainer
We got in before the world's supply of smart trainers dried up with this one. It's made by long time trainer maker Elite exclusively for Halfords and it's a billy bargain at £180 when compared the the wider smart trainer market. It's compatible with the likes of Zwift et al. Worth keeping an eye on for when they come back in stock if you are looking for a budget way in to indoor training.
Beer 52 monthly subscription
Price: £24/month (£12 first box if you know an existing subscriber)
From: Beer52
For the price of 5-7 pints of beer in the pub you can't visit you can get a box of 8 beers plus snack and a copy of Ferment beer magazine delivered to your door. Definitely comes under the category of 'Essential' as far as we are concerned. If you know someone who is already a member then you can tap them up for a link that will get you a half price delivery too.
Classic Ride Art Prints
If you like the watercolour paintings by Beate Kubitz that we have in each Classic Ride, you might like to note that we've got prints of some of them on sale in our shop.
Rode NT USB Microphone
To help with our podcast recordings while we are all working from home we've just taken delivery of a couple of these. They are USB mics that plug into your laptop and the audio quality is outstanding, especially compared to the audio quality of the mic built into your typical headphone leads. Once we've got these to where they need to be (Hannah and Andi) then you'll get the honour of their distinct voices pouring down your ear canals like wet silk.
Just think about that for a moment.
Officially, now, for some of us, it's the Easter holidays. Which is the perfect time to (very carefully) catch up with the gardening. Which leads perfectly into this, which is a great tune, a great video, and was co-written by Adam Schlesinger, who died this week.
---
Let's keep in touch
By entering your email address in the box below we can send you our weekly story digests featuring editorials from the Singletrack team, latest membership deals and offers. We promise it will be a worthwhile deposit in your inbox, and if it isn't a quick click will unsubscribe you. You have nothing to lose.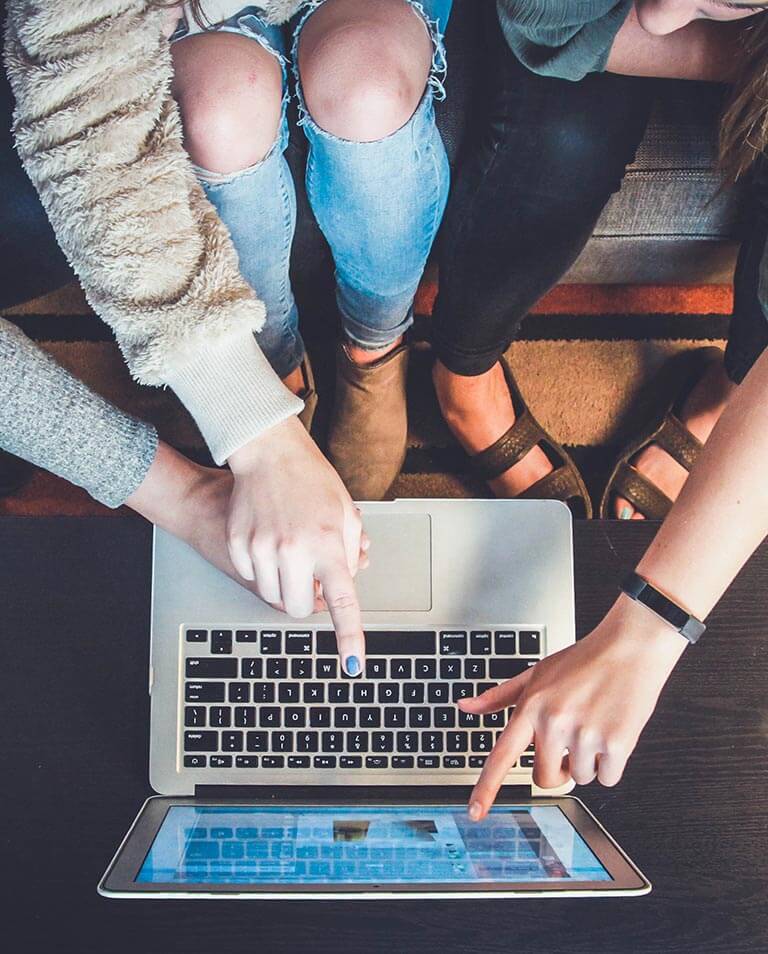 Oh boy! Have we got news for you!
Newsletter Subscription
---