The jewel of the Tweedlove festival – the big weekend of the Whyte British Enduro Championships is well underway and we've been running around, getting a full taste of things.
It's not just about enduro racing though, there's a whole weekend of events going on. (starting on Thursday, because that's when weekends ought to start) with the Media Night, which featured the annual film and photo competitions, as well as talks by the local enduro heroes of Katy Winton and Ruaridh Cunningham and a sneak preview of the Dudes of Hazzard's new (epic cross country!) film.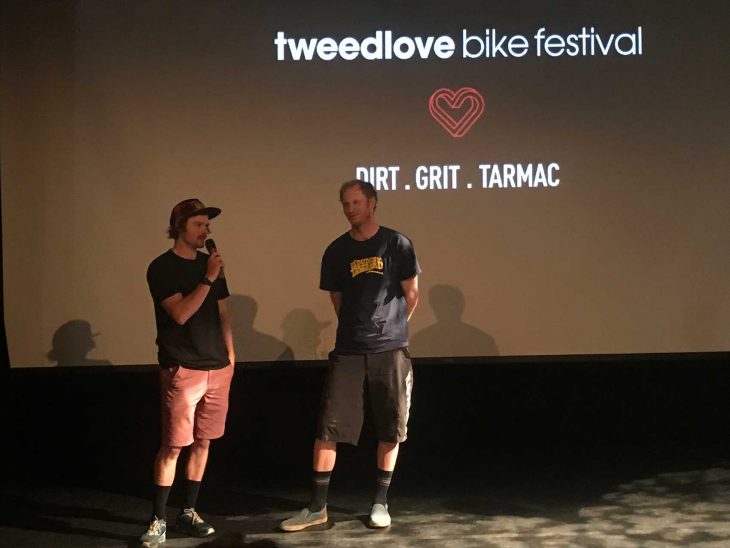 Friday dawned clear and sunny and I took the opportunity to sample some of the great XC riding in the valley in the company of RIDELINES, with a ride out to Gypsy Glen, which was running dry and fast, as the whole area is at the moment. Then we took off into the forests to see some of the stages being practiced by some of the hundreds of riders who've come here for the weekend. Even the locals had a few surprises in store, as the organisers had taped the courses so that they didn't always follow the regular lines of the trails that the locals would already know.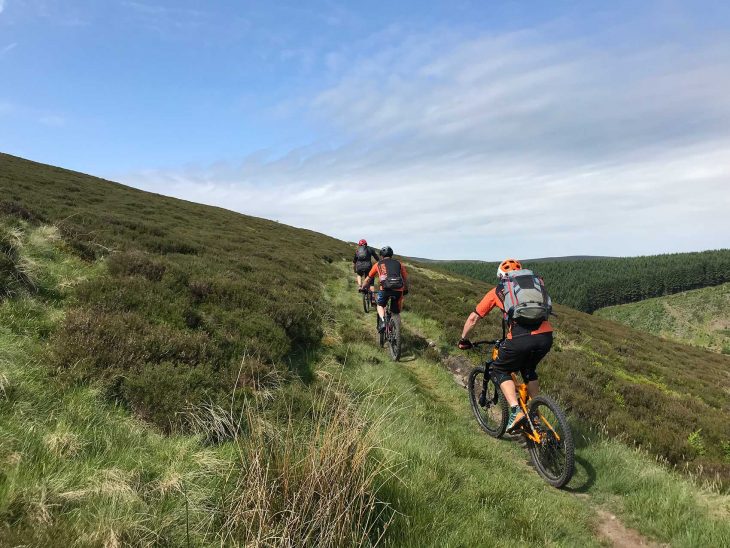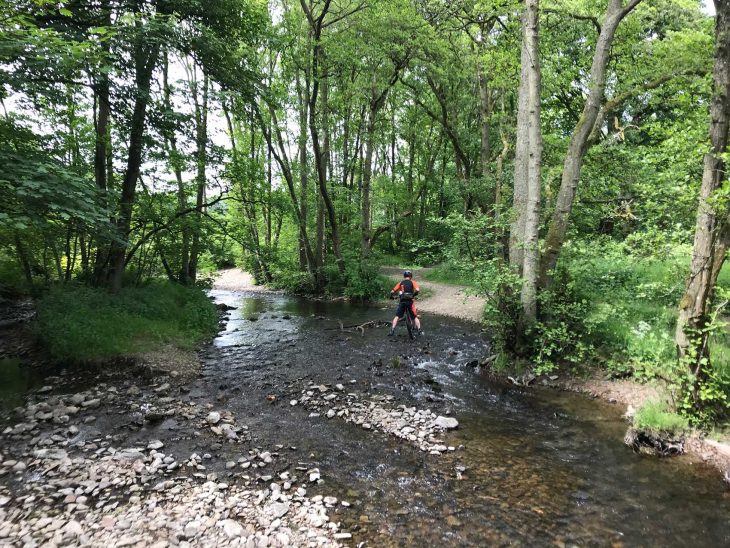 Then it was back to the race village for a look at some of the hundreds of delicious demo bikes in store before suiting up for the Love Cross event – a hard and fast race around the race village, with cheering crowds and water pistol snipers. Even the youngsters weren't spared a soaking.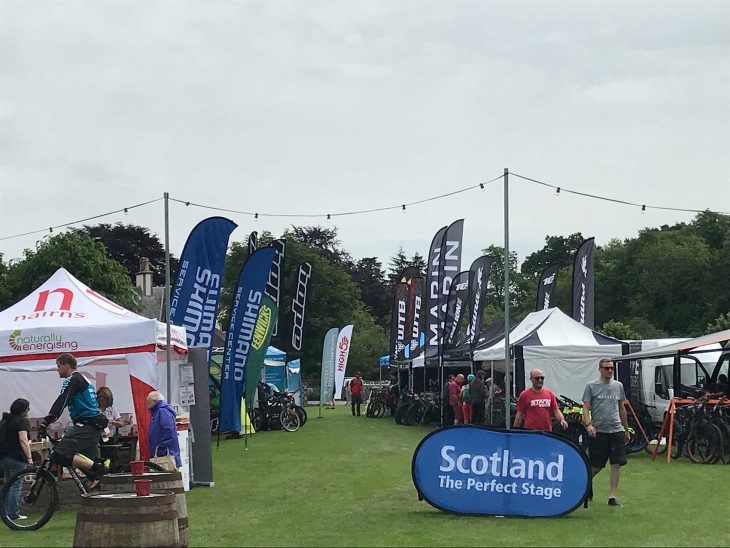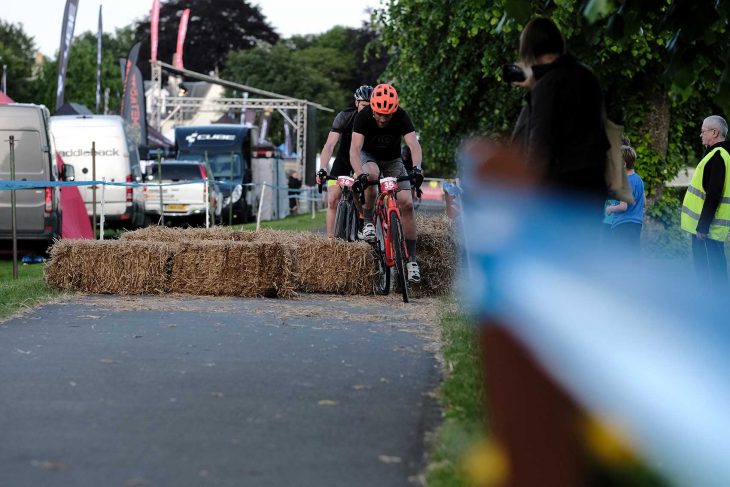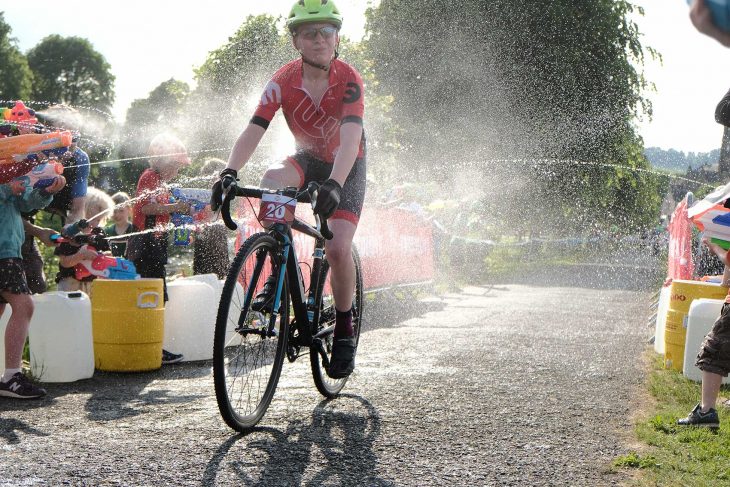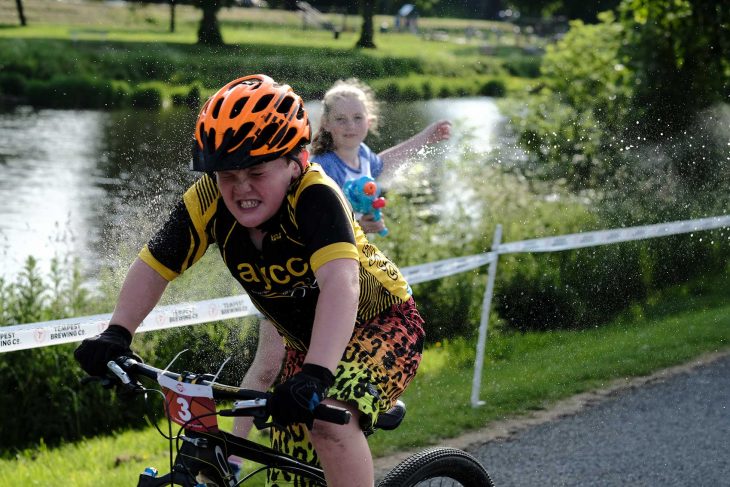 Meanwhile, up in the trees, the pros had been practicing the trails.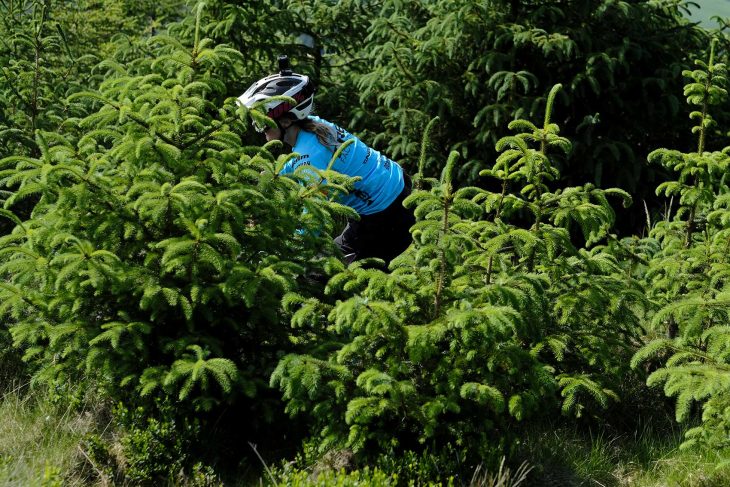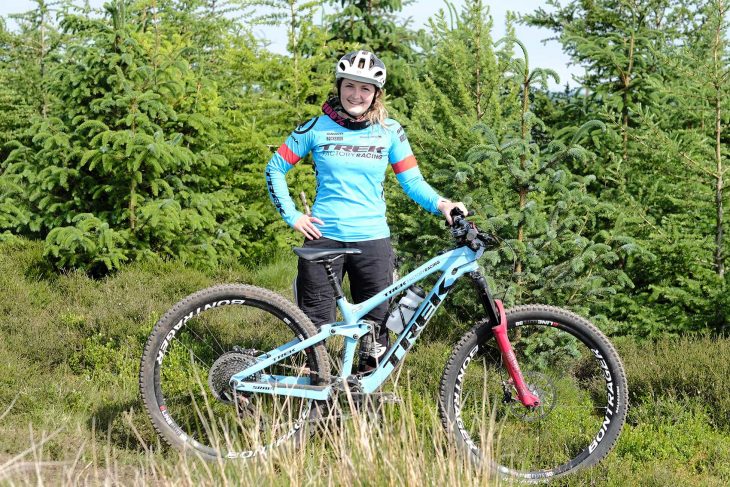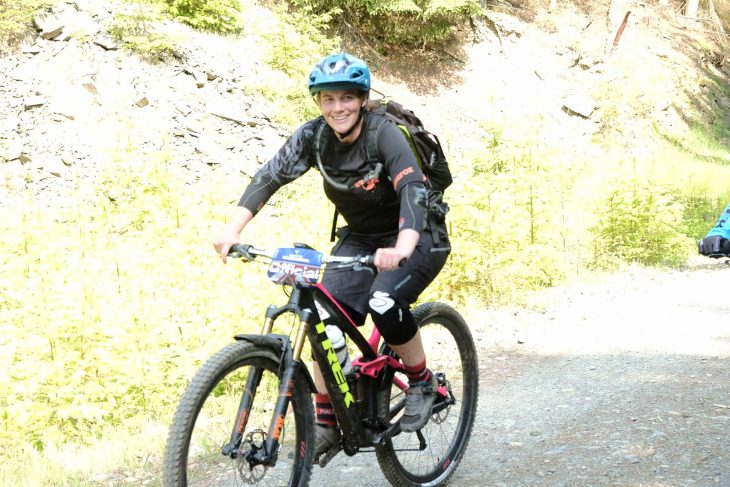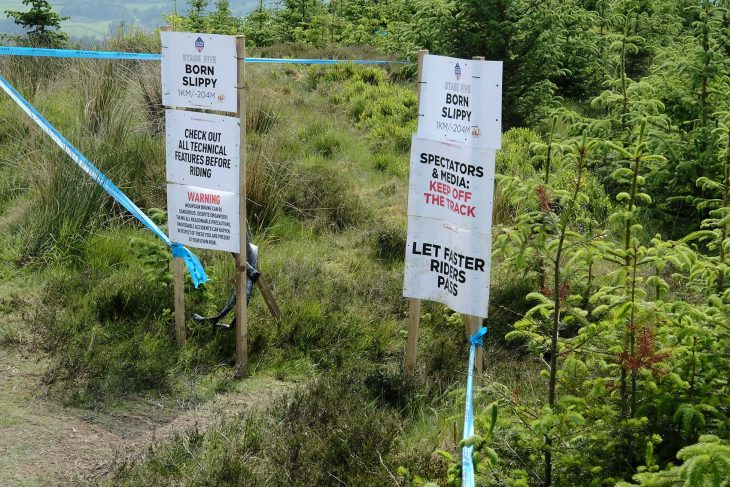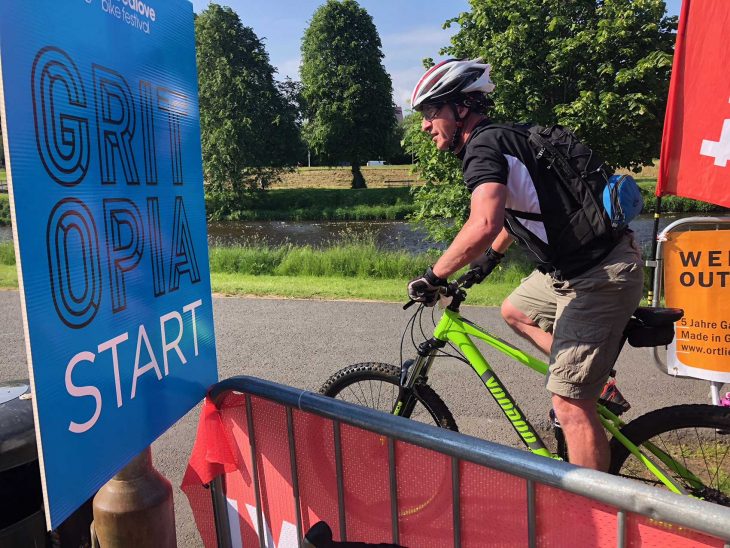 And now the weekend proper starts, with hundreds of riders lined up for Gritopia and Skinny Tweed this morning and a town green full of demos (and rather fine food…) Later on, there's more demoing, an outdoor cinema and a chance to relax with a Tempest beer before Sunday's carnage. See you trackside!