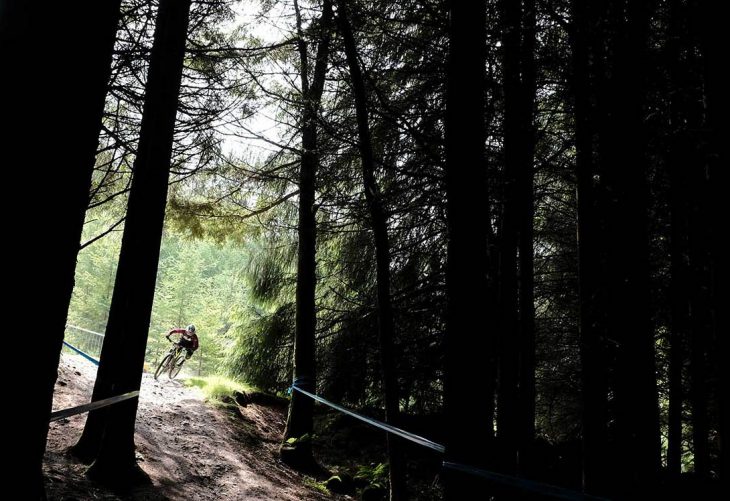 What a Tweedlove finale! Crowning the midsummer cycling festival (that actually starts in March and finishes at the end of August…) of Tweedlove this year was the British Enduro Championships. And in true nail-biting finale style, it came down to the wire in both of the senior categories with no-one on the hill able to tell who had definitely clinched it.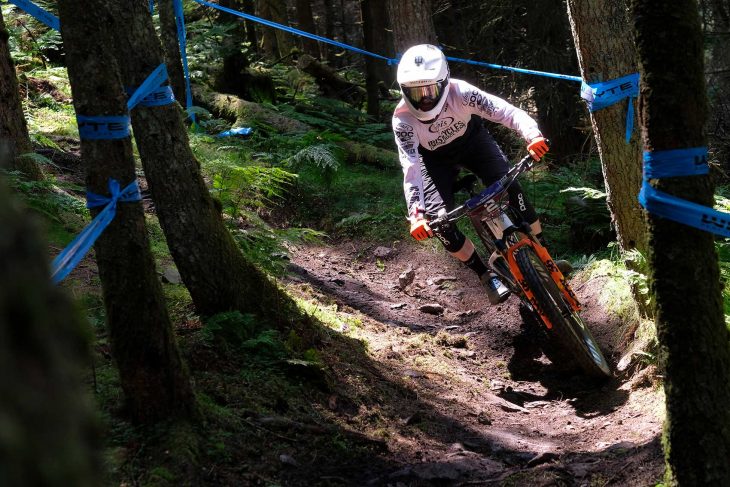 It wasn't all about the racing, though. There was a whole event village set up on Tweed Green in Peebles, with hundreds of riders turning up to demo bikes, or to ride several non-enduro events like Skinny Tweed and Gritopia. All the while under the threat of big black clouds that didn't really do much to dampen down things, apart from a couple of hours on Saturday afternoon. The trails themselves remained resolutely dry and dusty, making for some hugely fast racing.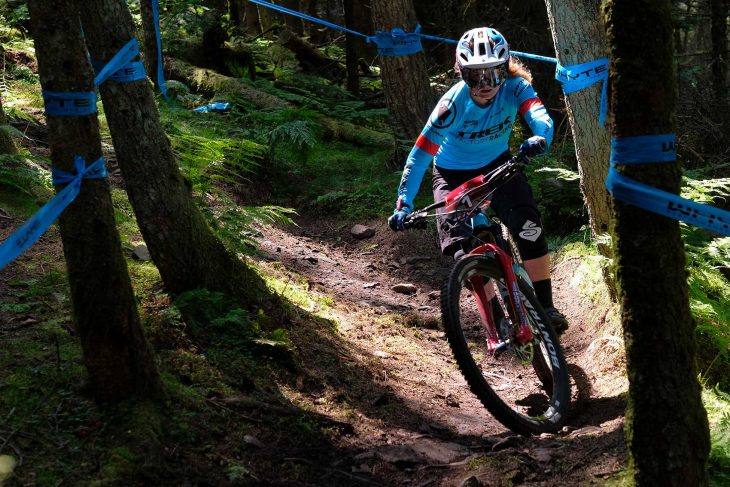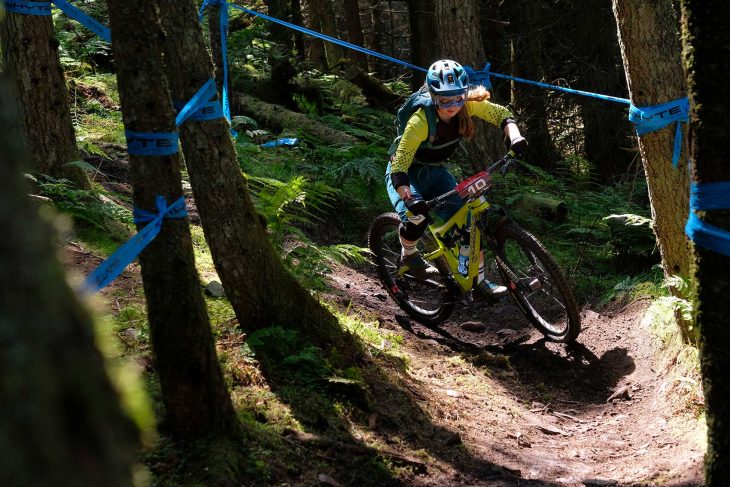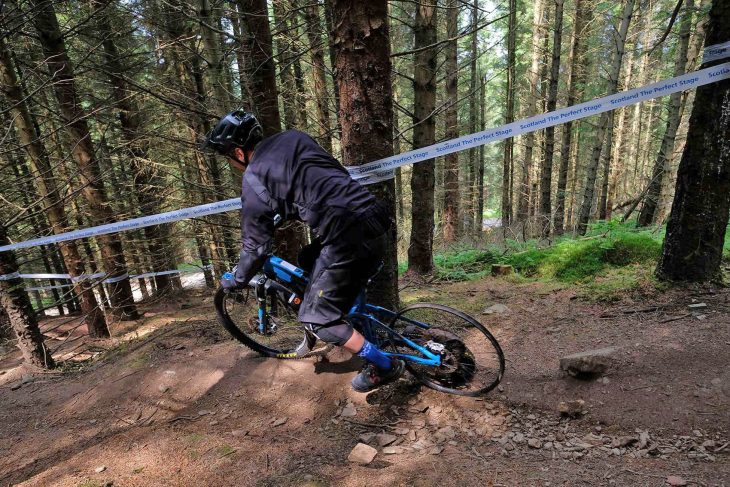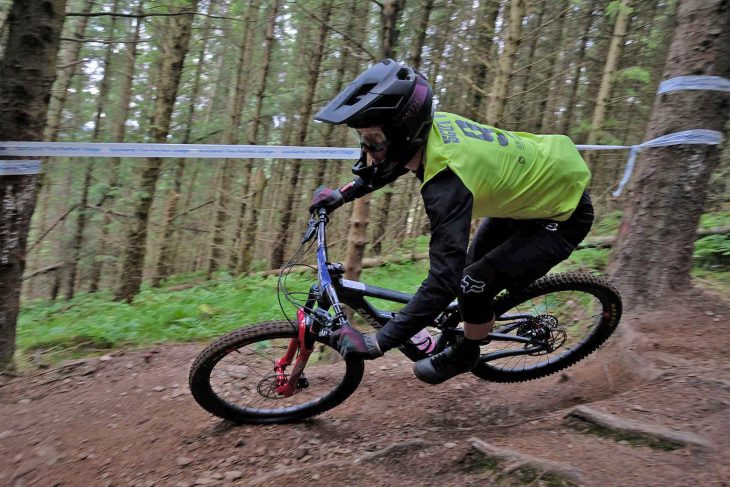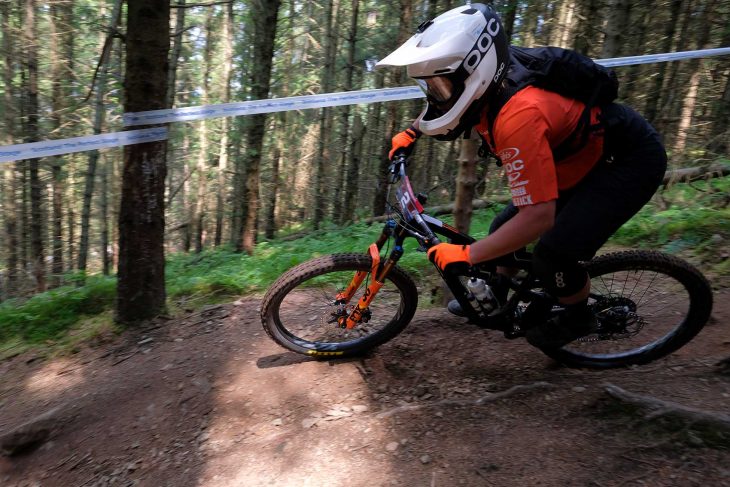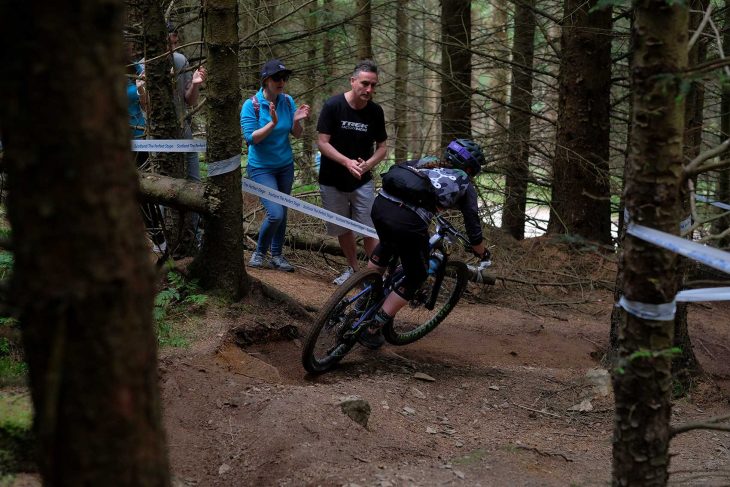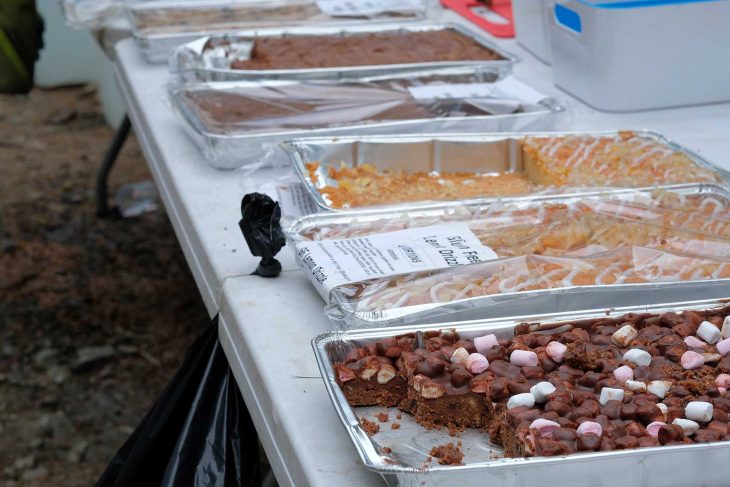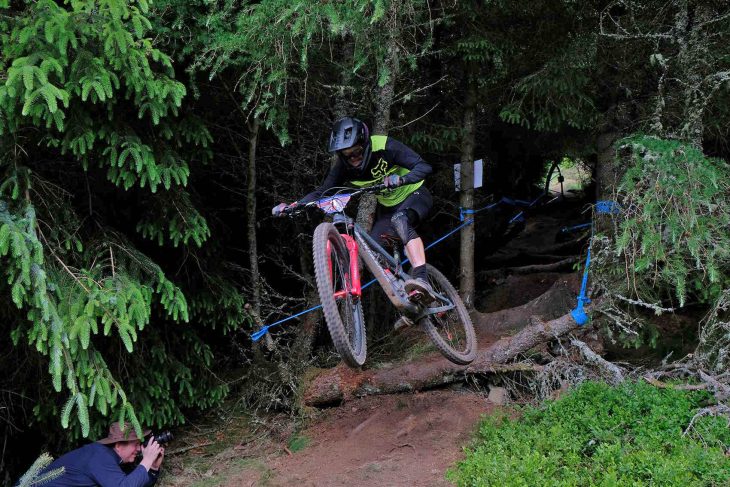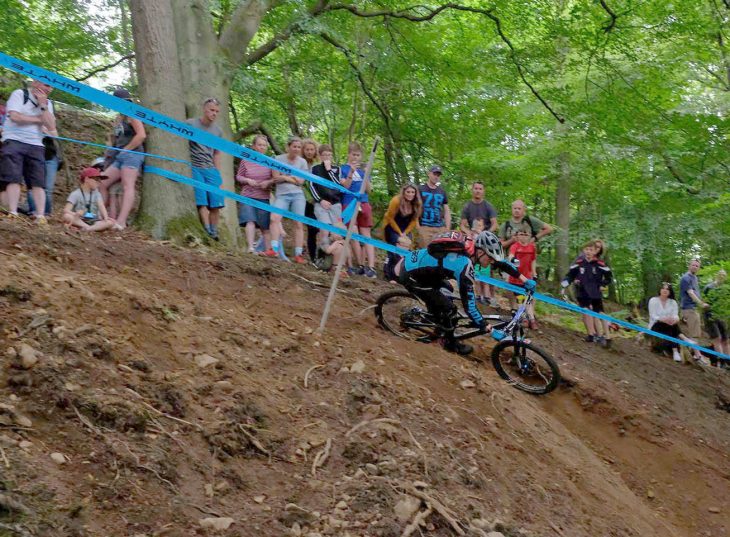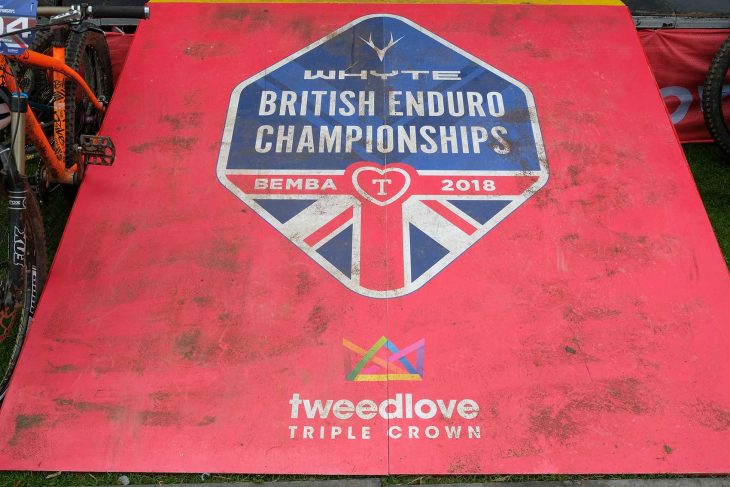 At the end of Sunday, a huge crowd of tired and dusty riders gathered among the booths, bikes and pizza stalls of the race village to see the British Enduro Champions crowned. For the first time, there were National Champion jerseys awarded to all the age groups in the main E1 group.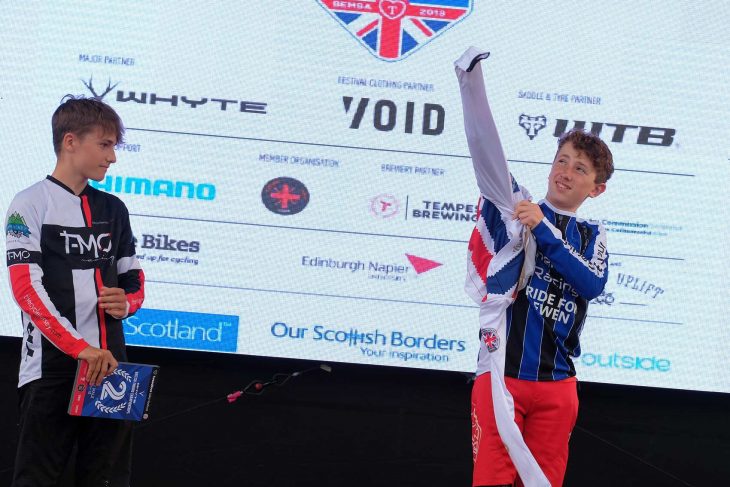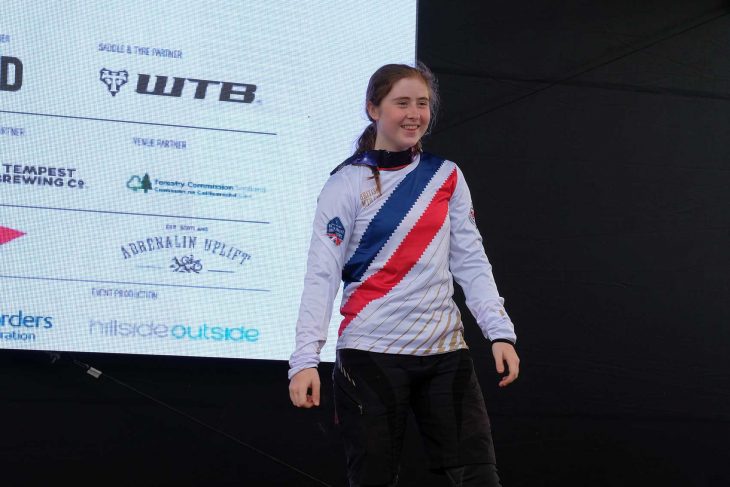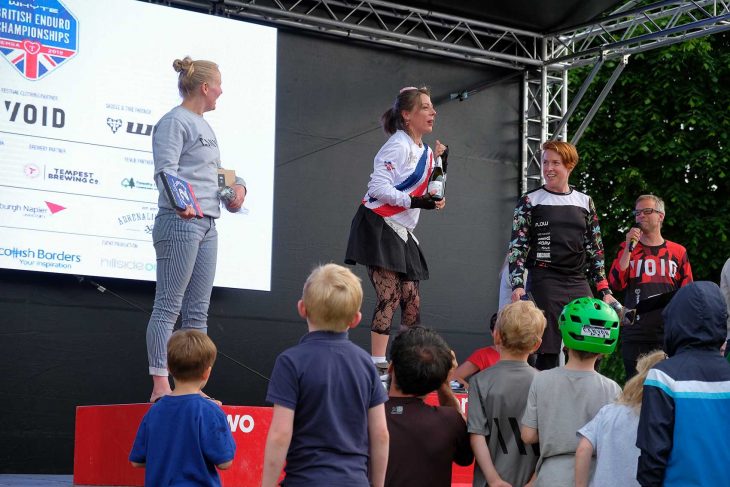 The 'Best dressed on the podium' award had to go to Roslynn Newman who arrived in tutu and lacy tights and top to great applause. as is now traditional, the over-18 winners got the chance to spray the youth of Peebles in prosecco. Meanwhile the Junior Women's podium featured some very fast riders-to-watch, including winner, Polly Henderson, who'd be back up again when the awards were given out for the fastest-overall riders.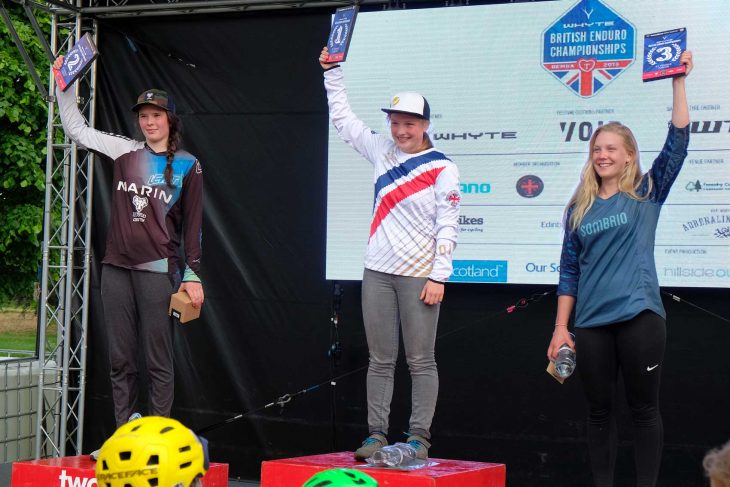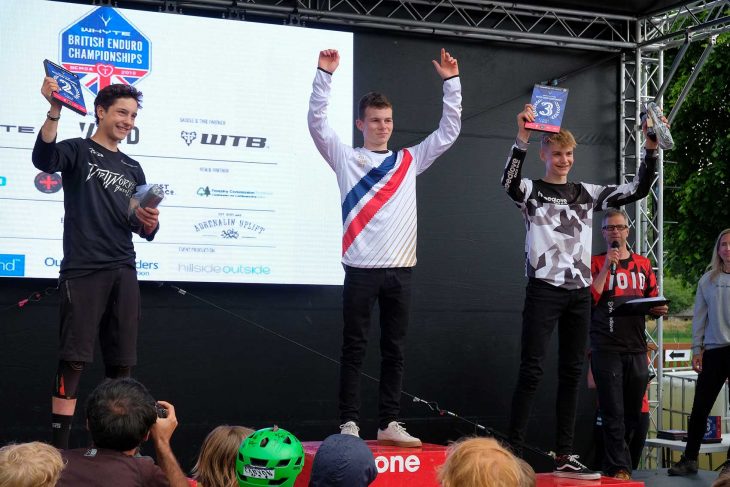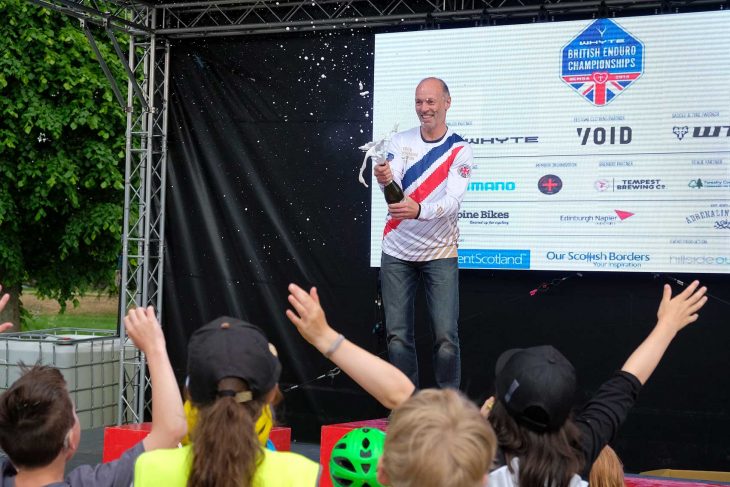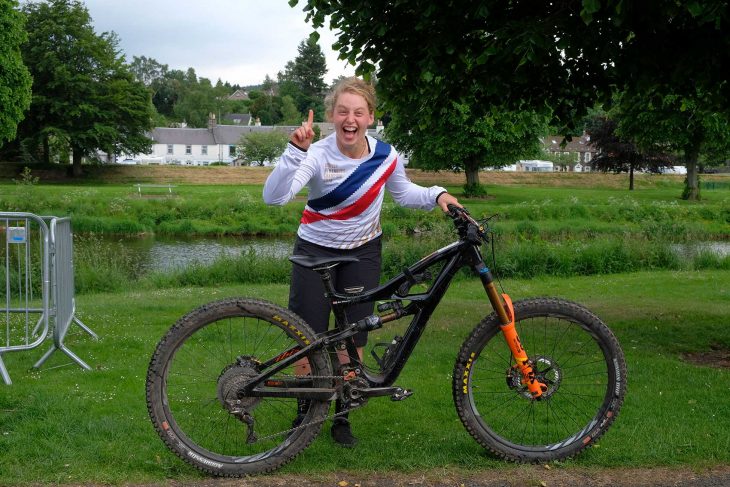 There were big cheers for all the winners, especially those who've chosen to make the Tweed Valley their home, or who'd grown up in the hills, riding these testing trails every week. And if you think that this lot are fast, just give it another five or ten years and see the depth of talent that's going to be coming through from here. There are some fiercesome teens just waiting for the chance to beat you on your own trails.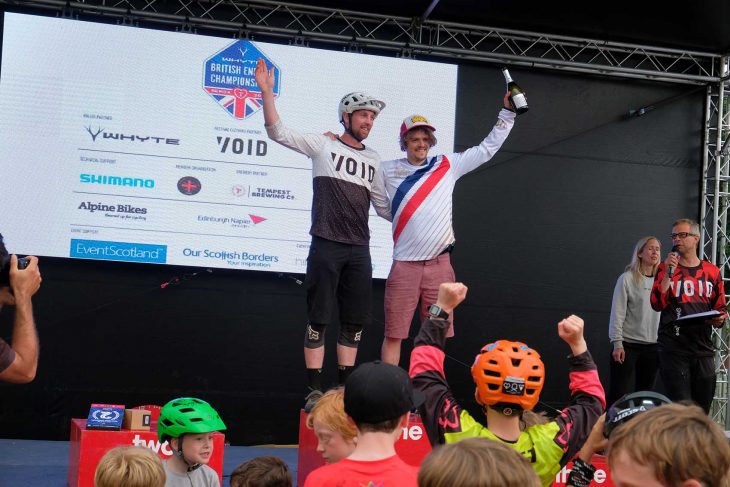 The Senior titles were very closely fought, with less than three seconds (in 20-odd minutes overall) between first and second in the men, and with Bex and Katy almost taking turns at winning individual stages before Bex finally won out.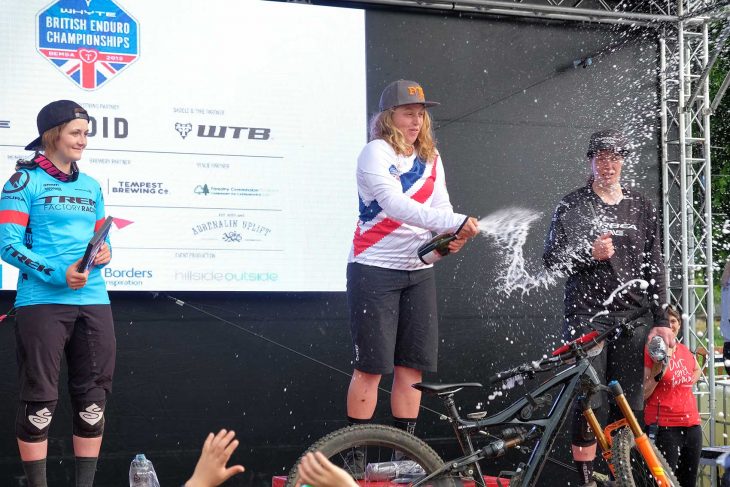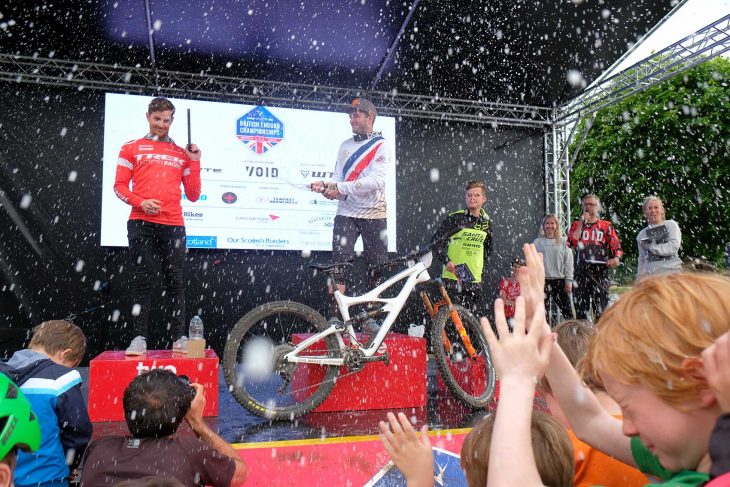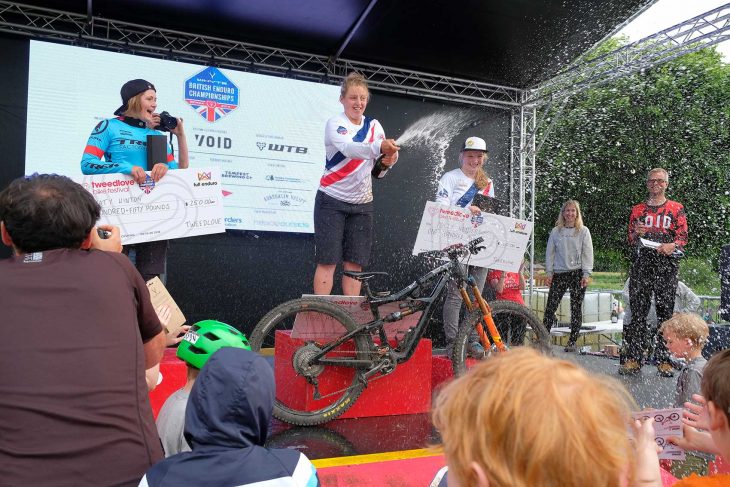 The women's fastest overall prize saw Junior racer, Polly Henderson take to the podium for an impressive third overall, while Katy and Bex returned to the second and top step for more prosecco throwing…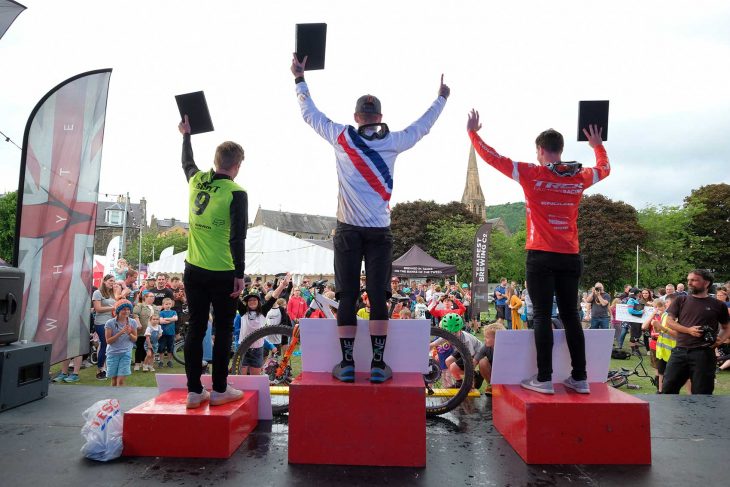 So that was Tweedlove 2018, though as we mentioned, there are still events to come in the calendar, with the King and Queen of the Hill taking place in August.
For more events, see tweedlove.com