Post up your winter hack bikes!
When its 100% gloop out there I fallback to my Schwinn Moab, bought in circa 1995, cost me around £400, probably looks a bit dated by todays standards, but still puts a smile on my face
I'll try and get a recent pic, but it now has Kona On One rigid front fork and a shorter stem/wider bars.
Just found the original advert for added LOL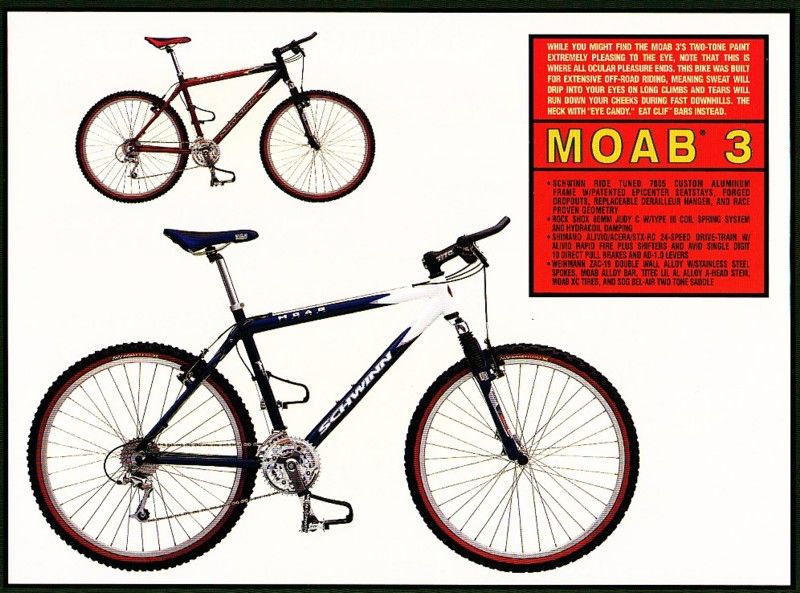 Anymore winter hacks?