Haters gonna hate, including me! I do tend to hold onto strongly held internal beliefs, until evidence proven to the contrary.
I believed that ebikes were an affront to proper mountain biking.
I thought they are excellent for post shopping transport, to get people out of cars regularly for commuting, dragging kids in trailers to school etc, but not for proper mountain biking. I thought they were for lazy buggers who couldn't be arsed to ride up hills, partially because as a huge fat bloke I take great pride in pedaling my carcass up big hills and embarrassing 'fitter' folk. I even wrote to Mark off of this here parish to tell him to stop covering e-bikes as it wasn't proper mtb'ing.
Ah. Bugger.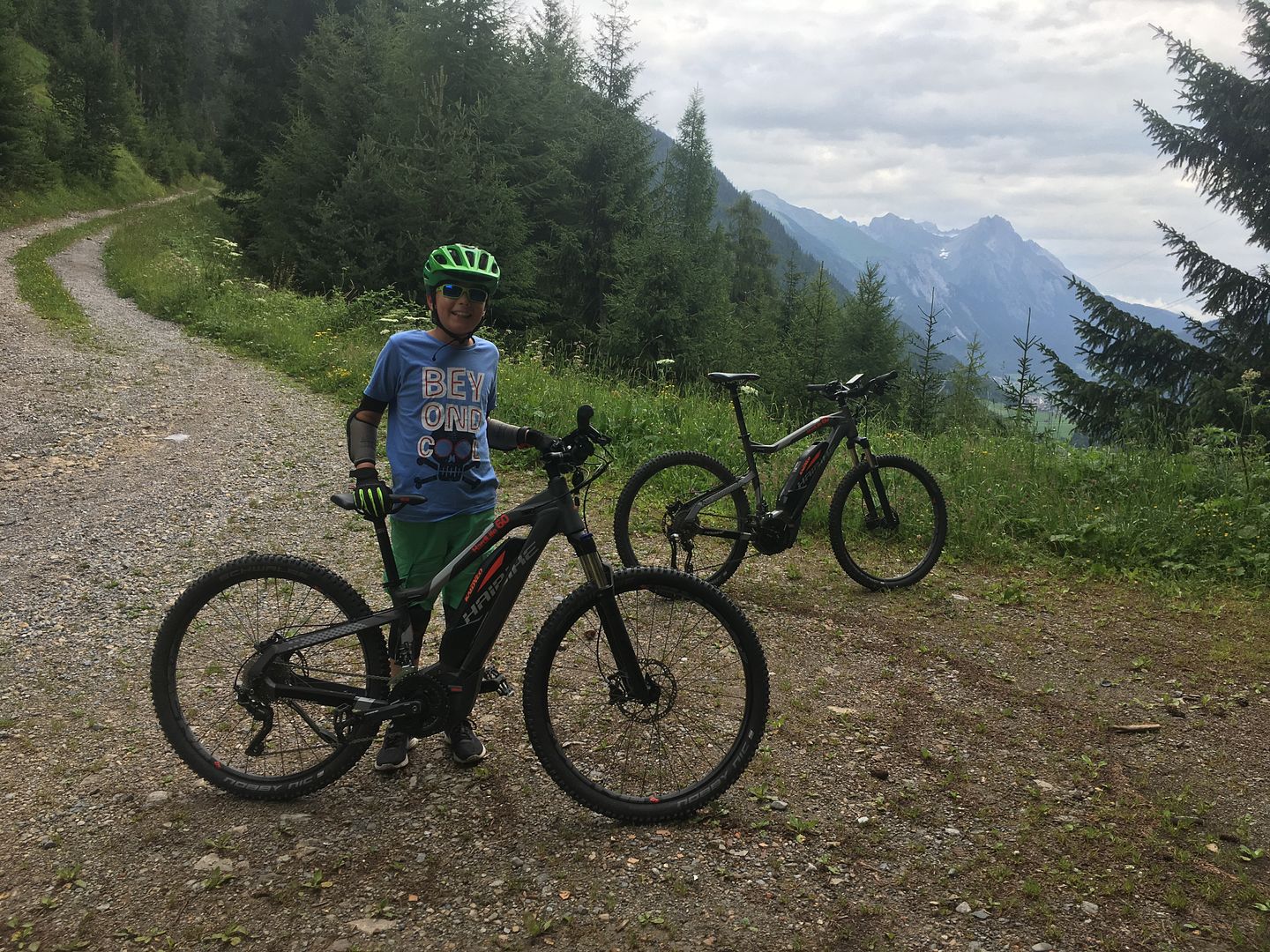 Last week in St. Anton at the end of a holiday Tyrol tour, my 11yr old and I decided to rent ebikes for a day, as there was no uplift for bikes, and my son (*cough*) didn't want to slog straight up 2000m of fire roads to get to nice singletrack.
They were fairly bottom range e-MTBs, hardtail, too small for me, poor suspension etc etc, but, blimey, that was a ton of fun. First time I've been looking for berms whilst riding uphil, and able to ride up kilometers of scrabbly and ridiculously steep trails. Reminded me of the first time I rode an MTB in the early 80s in terms of eye opening.
At PPdS, in the week before my ebike revelation, a local mate who has been riding a levo for the past year, and he is a proper 'enduro' rider, admitted he now prefers it to his Bronson as an all round tool.
Its just the distance that can be covered and the max fun that can be extracted at all times that sold it, and now i have to say I agree.
Yes, they are not for everything, and a bit pointless for group riding unless everyone else has one too, but my lord what a lot of fun. Bring on the development and evolution, I will be embracing the 'e' at some point in the next 12 months for sure.
And, of course, Mark, please accept my apologies.