There's plenty of news to talk about this week. I believe the pubs are open? And Scotland is easing restrictions on how many pals you can see at once? Well there's some huge news that not everyone will be aware of yet. THE GEESE HAVE LAYED.
04:00 Honks, 05:00 splashing honk fights, 07:00 dog walkers squealing and running. If you live above or near a canal, goosebaby season is as notable as Christmas. You remember what happened last year, you wonder if much will change, and you just wish for it to be over as soon as possible. Well here is a photo of three noise-bombs due to explode soon:
It's worth noting that the tow path is no longer a safe alternative to the road in many cases. These geese will have your legs off in Todmorden. If the geese are squarking, don't go a'walking.
Moving swiftly on, here's the latest goodies to arrive at Singletrack this week:
Silt MTB Carbon AM Wheelset
Silt is a new wheel maker and the brand is causing a bit of a splash in the market. The brand uses its own Silt Ratchet Drive System, a technology exclusive to Silt that combines a leaf spring with a disc ratchet drive system. Silt claims almost instant drive from the system, something Andi will be putting to the test. Silt produces both alloy and carbon wheels, but we have the carbon option on test which cost £800 for a pair, hardly cheap but extremely competitive for carbon hoops.
Singletrack Wisecracker Bottle Opener
Price: £17.99 (less with member discounts)
Charlie says… And they are back.  The Singletrack Wisecracker is widely considered the world's leading headset mounted bottle opener with the word "Singletrack" emblazoned upon it. I say emblazoned, its etched on with crazy lasers that beam pure awesome at the anodised metal. So, this product is made of awesome, will help space out your headset, and it will also open beer. That is amazing… what won't it do? 
And that is not all… we had some design feedback from MTB design pioneer and legend Joe Murray. He is incredibly well respected and designed many game changing products for Kona back in the late 80's.  Click on through here to find out what he thinks of our brilliant product.
That fabric in the background is a new delivery of our Club Ride shirts.
SDG Thrice Grips
SDG's distributor, Silverfish has obviously been keeping a close eye on Andi's Purple Pole build as they've sent over some matching grips to finish it off. The SDD Thrice lock-on is a lightweight grip with a single clamp and lightweight plastic core. The grip gets a textured design that provides plenty of traction and damping for trail comfort.
TRP Discs
One of Andi's alternative builds is a bright yellow Cotic BFE Max that will be kitted out with a collection of TRP parts for both the drivetrain and the brakes. These discs have been sent over by TRP to match the 4-piston stoppers featured in last weeks FGF and should provide ample stopping power for the yellow peril.
TRP Socks
Do socks help with the stopping power of bike? Probably not, but these TRP branded socks arrived with the discs, and we will be wearing them while braking.
Vertebrate Guide Books
Charlie says… As our freedoms return there is no better way to unload all that pent up adventure frustration than to head off somewhere new. You will now find the full range of Verterbrate MTB Guide books in the Singletrack Merch Store. Each book has 20+ routes (some up to 290km in length!) with descriptions and OS maps. Click on through, pick a region, grab the book, start texting your riding buddies, load up the car and head out somewhere new.
Granite Design Scope Mount
The Granite Design Scope Mount fixes to the top of the Specialized SWAT tool and lets riders fit a Garmin or compatible computer to the integrated tool system. This particular component will be fitted to Mark's Levo SL, so watch this space.
Singletrack 20th Birthday Artwork Prints
Charlie says… If you dig the latest covers… I say covers as we flipped the mag and our artist created two covers… then get a couple of top quality prints for your wall. These are supplied as a pair, as we didn't want to split them up. They should stay together, a bit like Bananarama, or shoes, or eyes. It's just not the same if you only have one. We have A3 and A4, both printed on a lovely "Perlino Cotton" paper.
Nukeproof Tool Holder
We're seeing plenty of modern trail and enduro bikes come with additional mounts for tools and accessories. The Nukeproof Tool Holder bolts to these extra mounts to give riders another spot on their frame to carry essential trail-side tools to keep rolling.
---
Related stories
---
Fovno Dropper Post Lever
Price: TBC
From: Aliexpress
After sending over its CNC chainset and chainrings, Fovno is back with its own dropper remote. The Chinese component maker offers this lever through various online stores. It's a simple and durable feeling remote with chunky CNC parts an option to run matchmaker clamps and the lever itself runs on a sealed bearing.
Deckas ISCG 05 Chainguide
Price: TBC
From: ALiexpress
A little late to the Purple party, Deckas has sent its own ISCG 05 chain guide. The alloy mount design and adjustment are very similar to the Nukeproof design though the plastic guide doesn't feel quite as good. Still, we'll run it on one of our builds and let you know how it performs.
Rapha Women's Core Jersey
Roadie kit?! Hear us out… Amanda is training for a very big off-road adventure, so she's getting the skinny tyre miles in to help boost her fitness. This mid weight cycle jersey from Rapha features raglan sleeves, a breathable matt fabric that's soft and stretchy, ribbed collar and cuffs for a great fit, and has a generous deep-cut grip strip to hold it in place. There are three pockets on the back and a bonus zipper one.
Rapha Women's Core Bib Short
The Core bib shorts are a great price for how great a design they appear to be. The grip strip on the legs is thick enough to actually work, the white straps are really elasticated and soft for a super comfy fit, and the shorts seems to fit even the most awkward of body shapes. Amanda finds a lot of bib shorts are too big at the waist for them to fit her hips, but these Rapha ones fit a treat.
POC Essential Road LS Jersey
This POC cycle jersey is made from recycled polyester and recycled elastane, making it meet the Global Recycling Standard. The fabric is really stretchy and soft, the long sleeves feel unsubstantial at first yet they actually trap plenty of heat in, and the rear pockets are deep enough to keep hold of your phone on a gravel descent. The colour is great, too!
Showers Pass Cloudburst Jacket
This fun seam taped waterproof and windproof jacket from Showers Pass features two huge front pockets with low profile zips, a large rear pocket, reflective trims, a cinch cord hem, semi-elasticated cuffs and a chin protection flap over the zip.
---
Moving on from geese, let's go to Turkey! A new discovery for Amanda this week, Altın Gün, Turkish rock/psychedelic folk that seems to suit the current weather brilliantly.
---
Let's keep in touch
By ticking the box below we can send you our weekly story digests featuring editorials from the Singletrack team, latest membership deals and offers. We promise it will be a worthwhile deposit in your inbox, and if it isn't a quick click will unsubscribe you. You have nothing to lose.
By entering your email address in the box below we can send you our weekly story digests featuring editorials from the Singletrack team, latest membership deals and offers. We promise it will be a worthwhile deposit in your inbox, and if it isn't a quick click will unsubscribe you. You have nothing to lose.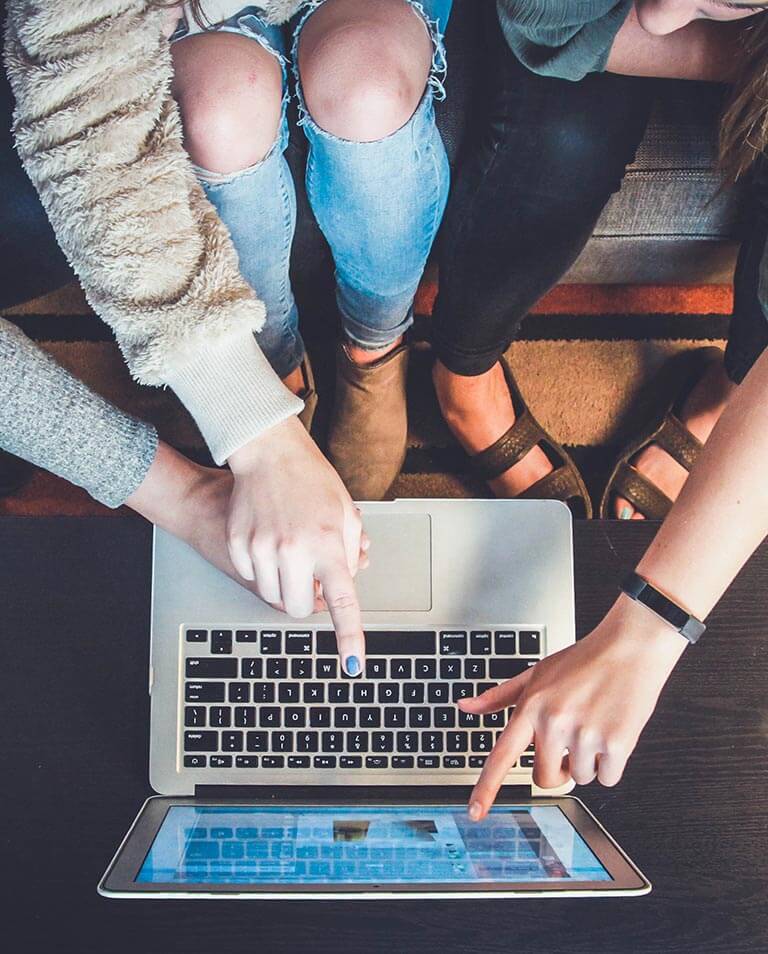 Oh boy! Have we got news for you!
Newsletter Subscription
Thanks for popping by - why not stay a while?
IT'S FREE
Sign up as a Singletrack Member and you can leave comments on stories, use the classified ads, and post in our forums, do quizzes and more.
Join us, join in, it's free, and fun.
---