It's not a new app but it's been in the news recently as quite a lot of emergency services are recommending we all download it. The What3Words app segments the entire planet into squares of 3mx3m and each square is designated a simple and unique combination of just three easy to remember words.
For example, the Singletrack office front door can be addressed as perfectly.monument.everybody The resolution is good enough that we can find an address for individual rooms too. Below is the W3W address of our office kitchen.
The BBC recently reported on a story where a walker became hopelessly lost after taking a walk through Hamsterley Forest, County Durham.
After wandering around for hours with no phone signal or data with which to help find her way out, she found enough signal to be able to phone 999.
The operator told her to download the app and within minutes the emergency services new where she was and was able to rescue her.
Oh, and here we are. In China.
No data? No problem
One of the features of the app is the ability to find your What3Words address even if you have no data signal. The database is stored within the app itself and so if you have no data but can make a voice call then you have all you need to let others locate you.
We can certainly recall a list of past incidents out on the trails where this app would have been useful.
What3Words Forum Funnies
Now our own forum users have been making themselves familiar with the app and typically have not only used it to plot their own locations. Instead they've taken three word forum classic phrases and located them around the world.
For example, here's badger.badger.badger – which looks to us like prime mountain bike territory close to the Canadian border in Washington State, US.
or this one..
In the forum thread entitled "What 3 words STW meme challenge" you will find many more examples of Forum themed What3Words locations.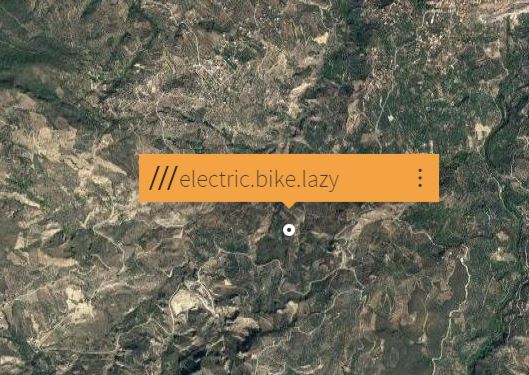 We are sure you can find you own comedy locations. Copy the links in the comments below and you make us laugh we'll send you a t-shirt.
On a non-bike theme stays.same.really is the US Capitol building in Washington, which may be amusing depending on how your sense of humour, or politics stand.
But seriously
Thanks for popping by - why not stay a while?
IT'S FREE
Sign up as a Singletrack Member and you can leave comments on stories, use the classified ads, and post in our forums, do quizzes and more.
Join us, join in, it's free, and fun.
---