Connor Fearon of the Kona Gravity Team is racing aboard a new Operator downhill prototype that features a carbon fibre frame and dual wheelsize capability. 
---
Everywhere we turned in the race pits during today's opening day of the 2018 Fort William World Cup we seemed to bump into brand new bikes, prototypes, and soon-to-be-released goodies. Sitting in the latter camp is this brand new Operator downhill bike from Kona, which we found out is due for an official release sometime in July.
Based on the fact that it's made from carbon fibre, it would appear that the bike that Connor Fearon is racing this weekend at Fort William is pretty close to production. There's certainly nothing rough or prototype-y about it, with a sleek frame and a high-vis matte paint job that we wouldn't be surprised to see on the stock bikes for the 2019 model year.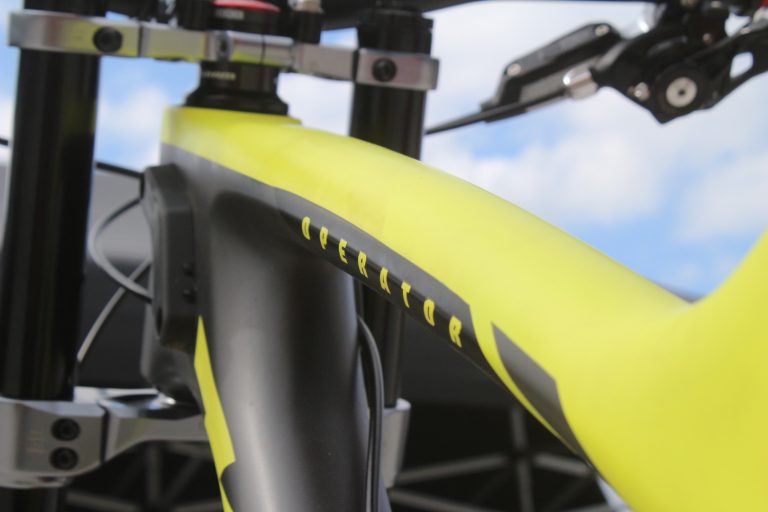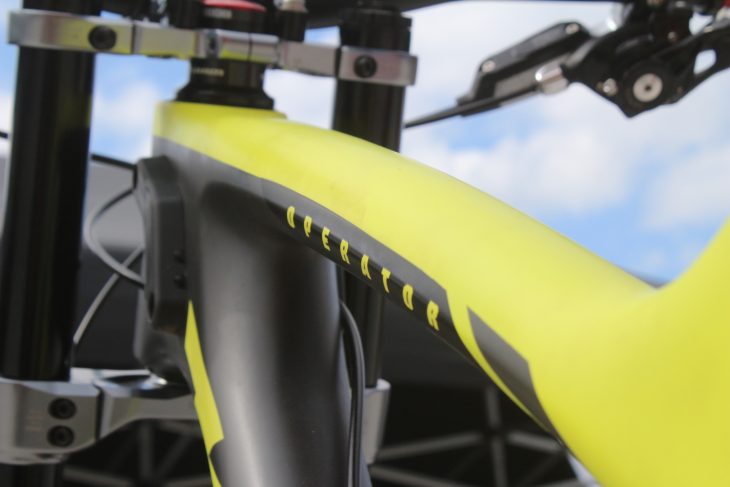 Aside from the news that Kona is returning to a carbon fibre frame for the new Operator (or at least, for the higher-end models), the other big news is the wheelsize. Yup, Kona is entering the 29er downhill game with the new Operator, which has been built with a load of adjustability in its chassis in order to accommodate either 27.5in or 29in wheels.
In preparation for the weekend's racing, Fearon's mechanic has setup two different Operator frames with identical build kits – one with 27.5in wheels, and one with 29in wheels. That said, Fearon is confident he'll be running the 29er setup, since he thinks the big wheels suit the long and rough nature of the Fort William race course.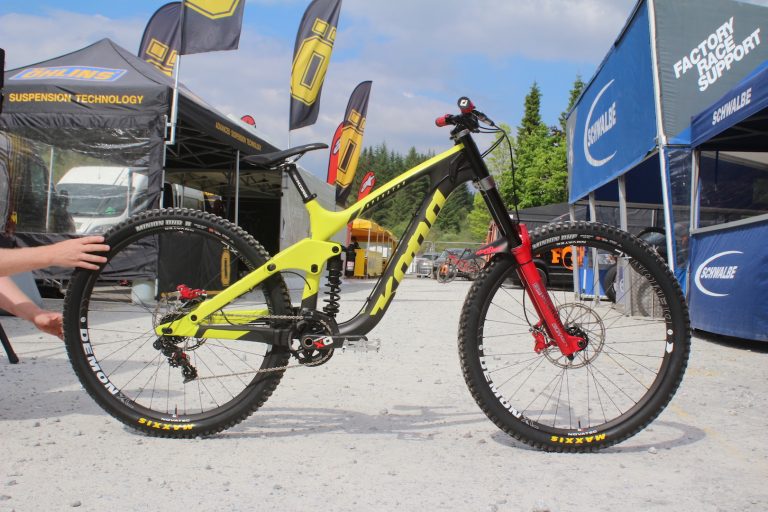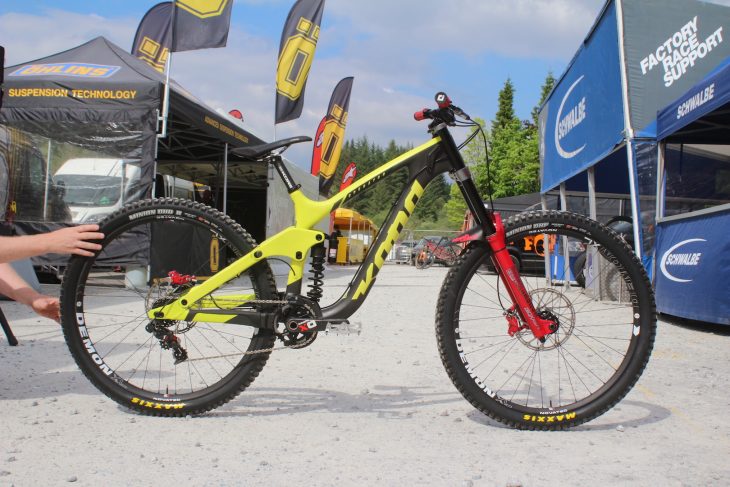 Fearon's race bike shown here is equipped with a full RockShox suspension package, with a Vivid coil shock on the back and the new Boxxer World Cup fork on the front. The fork has been lowered to 190mm of travel to drop the front end a touch with the bigger 29in wheels. The shock uses a shorter coil spring (which is lighter), and has a plastic spacer at the top of the spring to take up the gap between the threads and the preload collar.
While we were ogling Kona's new carbon gravity sled, we got Fearon on camera to have a chat to him about 29in wheels, bike setup, and what he thinks of the current course conditions leading into Sunday's main event;
And from the sounds of things, Fearon is taking to his new race bike and those big 29in wheels rather well! Keen to get a closer look? Check out some of our snaps below of the new Kona Operator.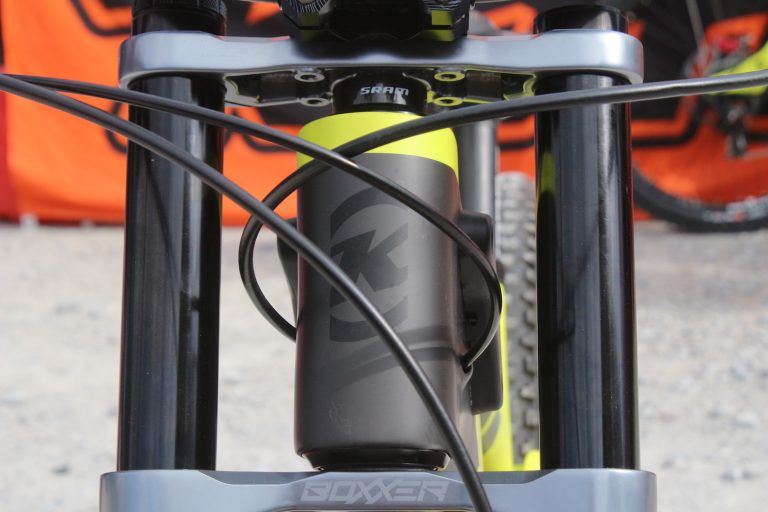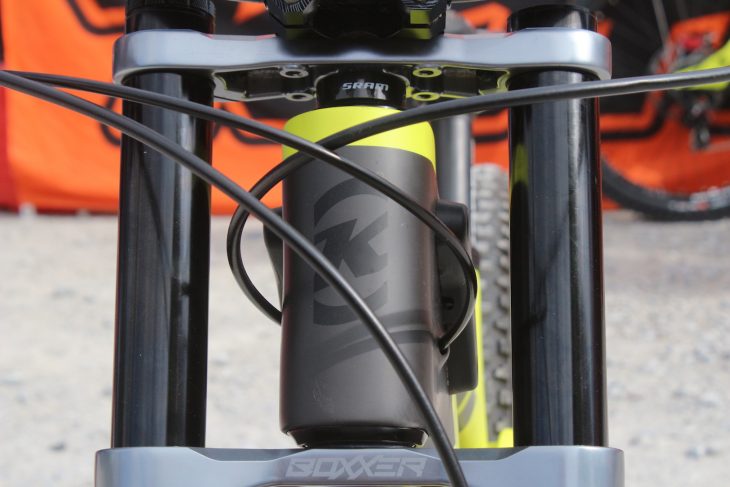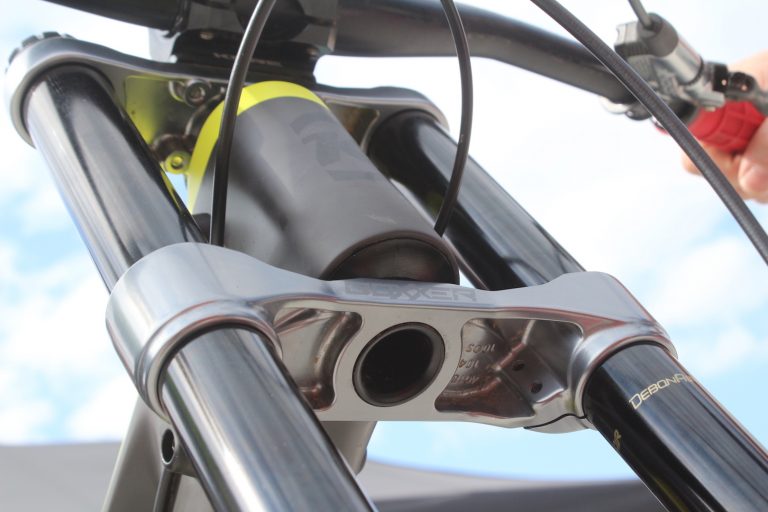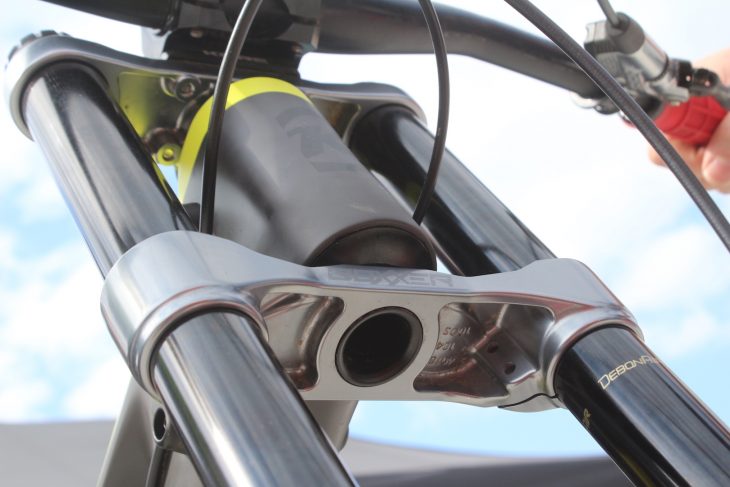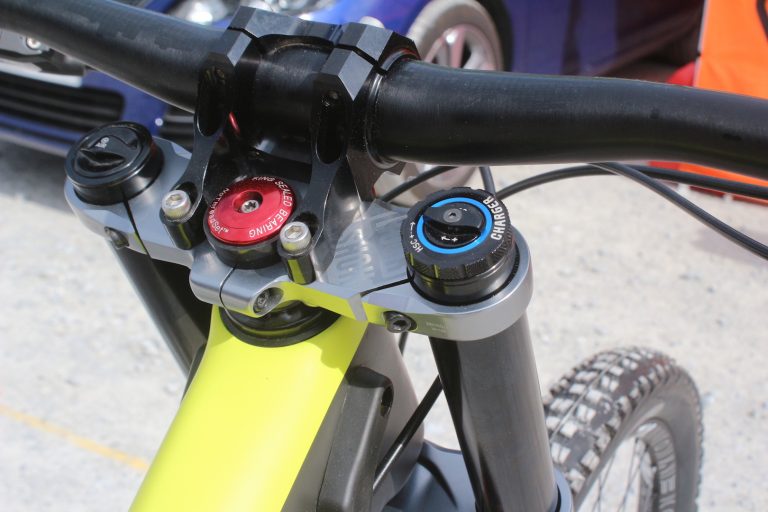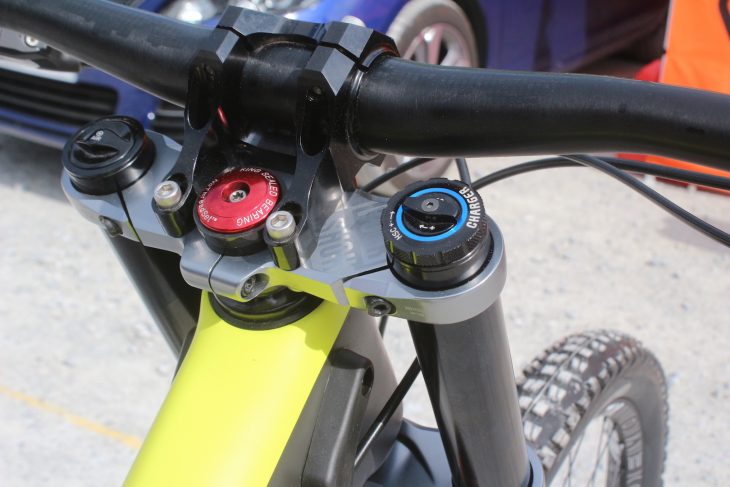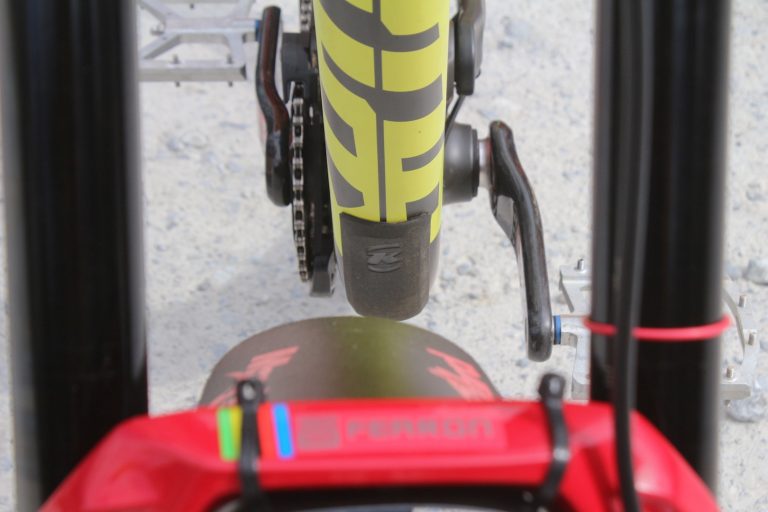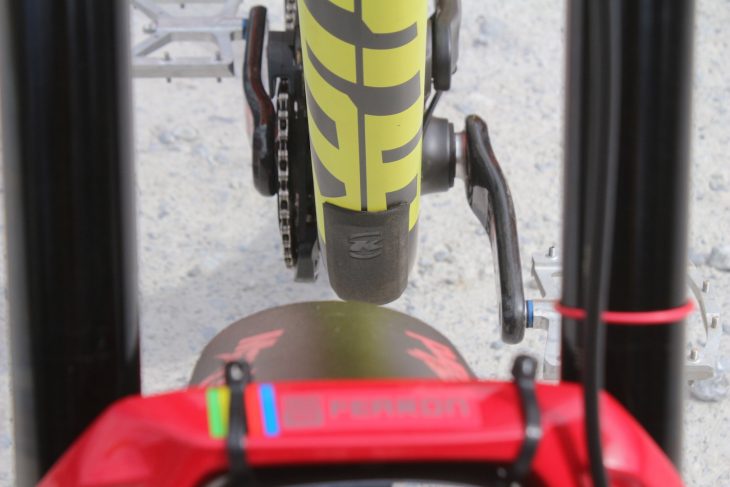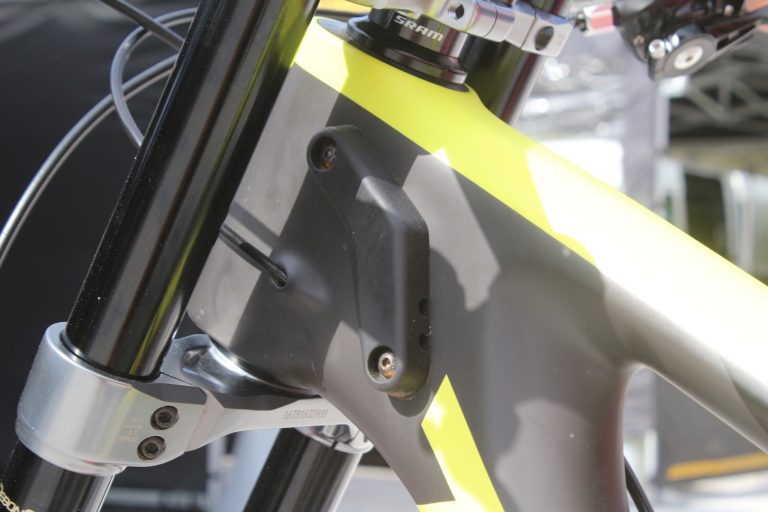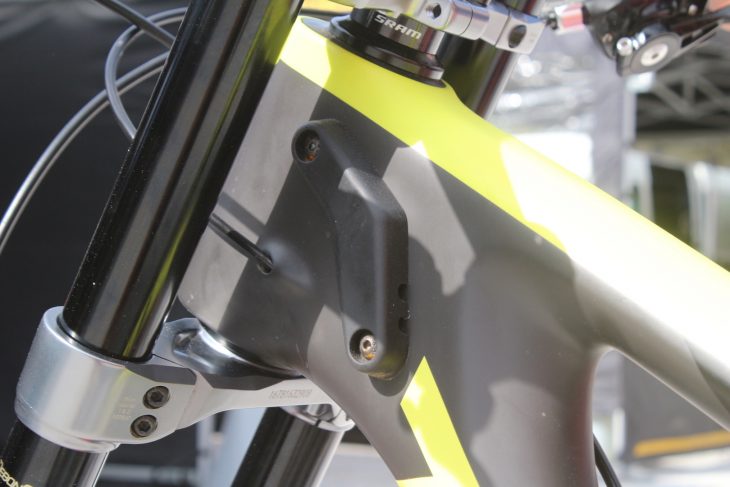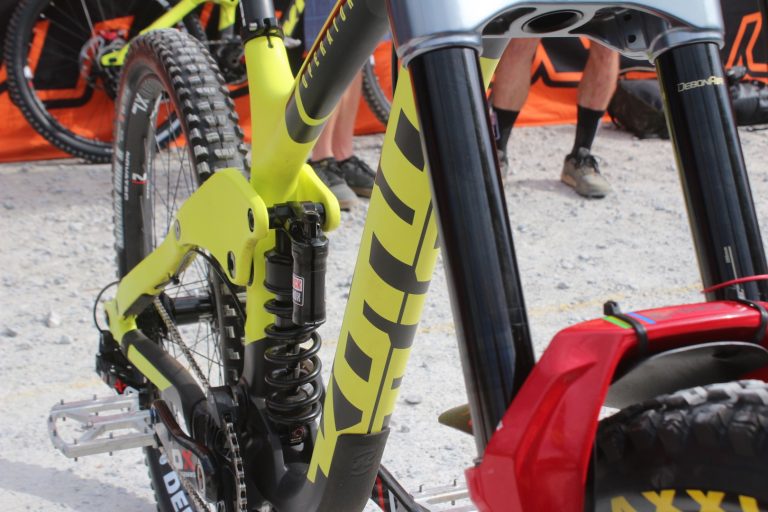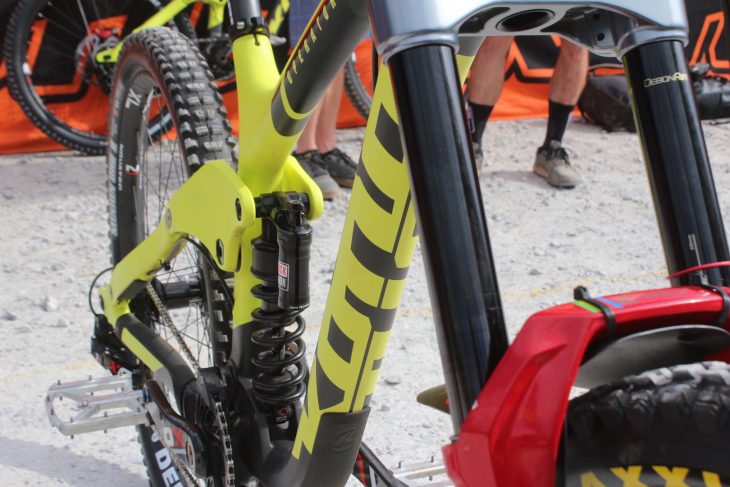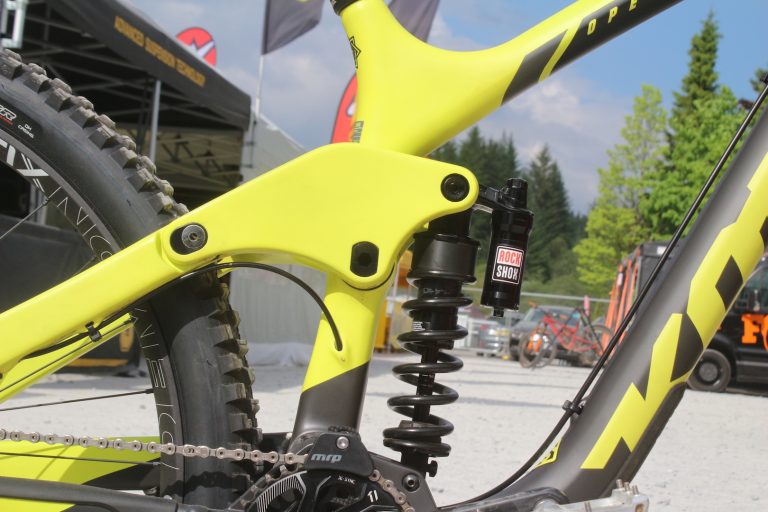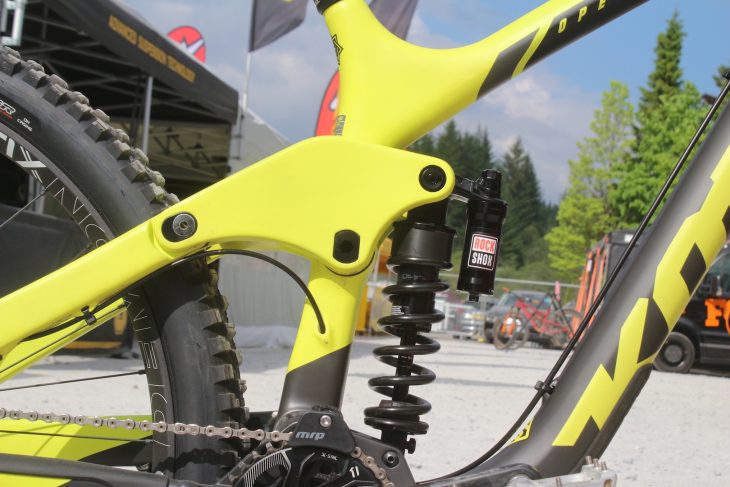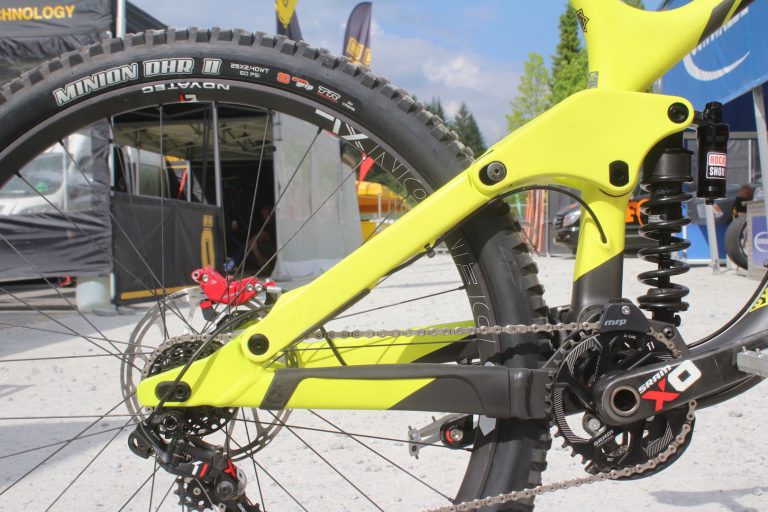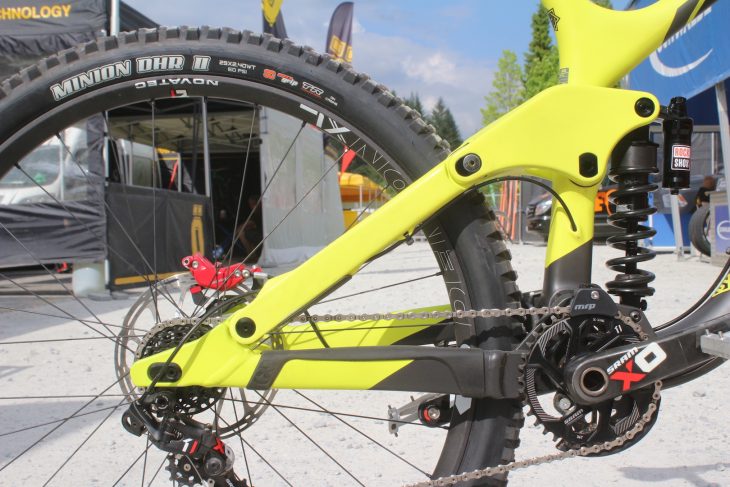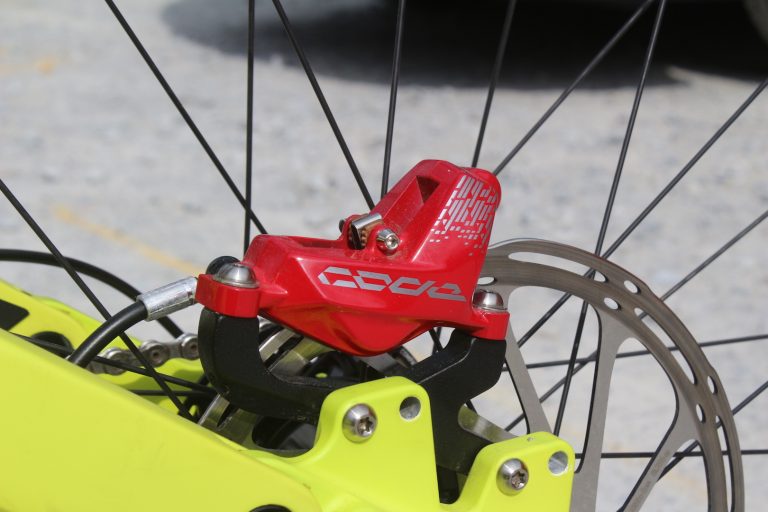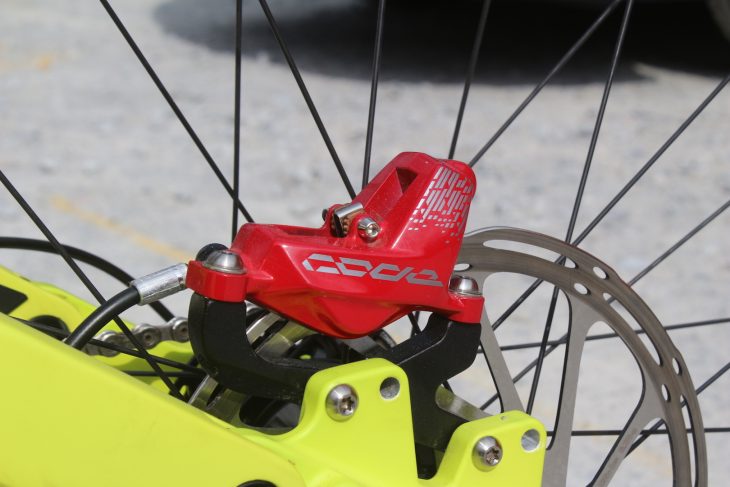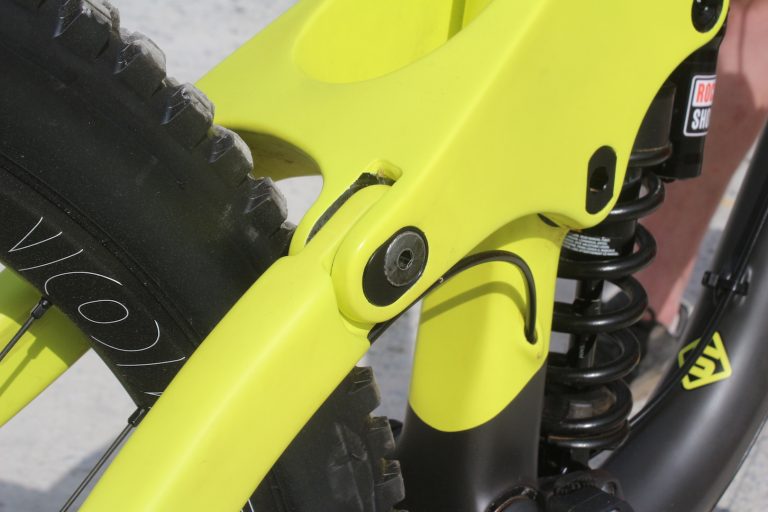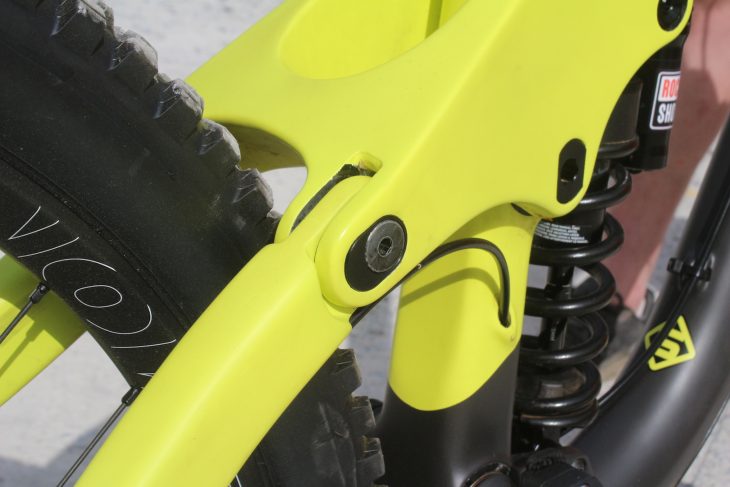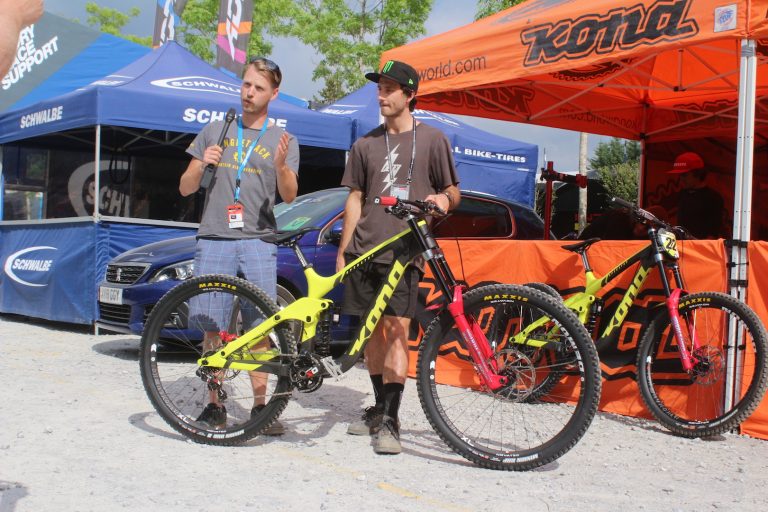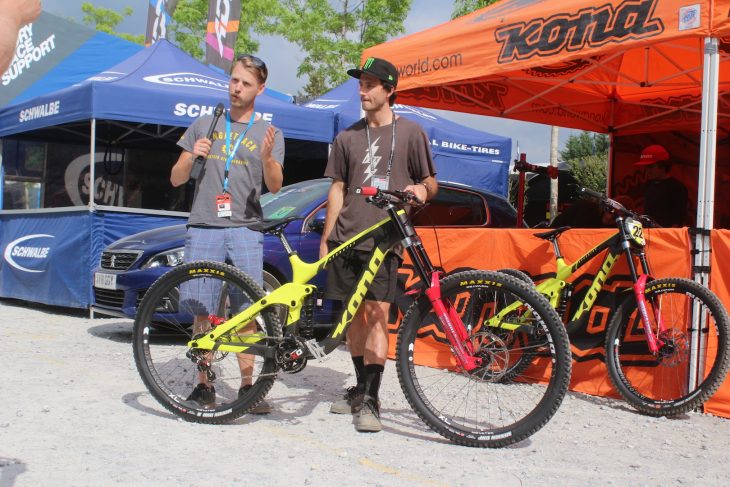 ---