The Giro booth at the Sea Otter is always a good source of news and gossip. Not usually because of the products on show (only because we've often already seen them, as worn by this beautiful model below…) but because everyone seems to drift by for a chat – influenced no doubt by the booth's central location and perhaps due to having picnic benches and the occasional adult beverage available to those who ask nicely.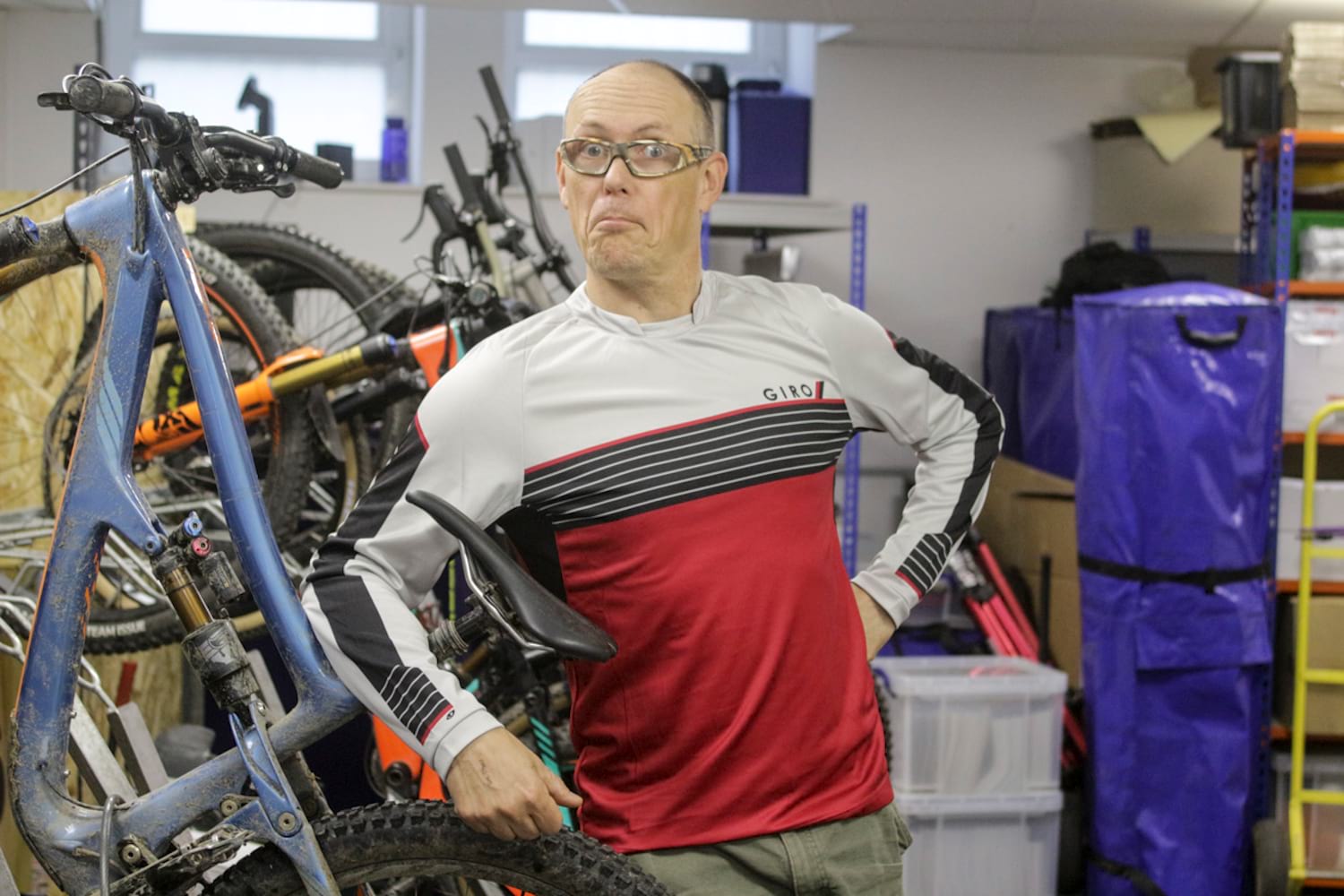 However, as well as showing off some handpicked highlights from the world to see, Giro was also promoting the Grinduro events. The California-based event went on sale at the end of the Sea Otter and sold out within a few short hours. However, the Scottish event, in the middle of July still has places available. To commemorate the launch of the events, Giro usually makes some gloves, socks and shoes in Grinduro purple and it was the shoes that caught our eye.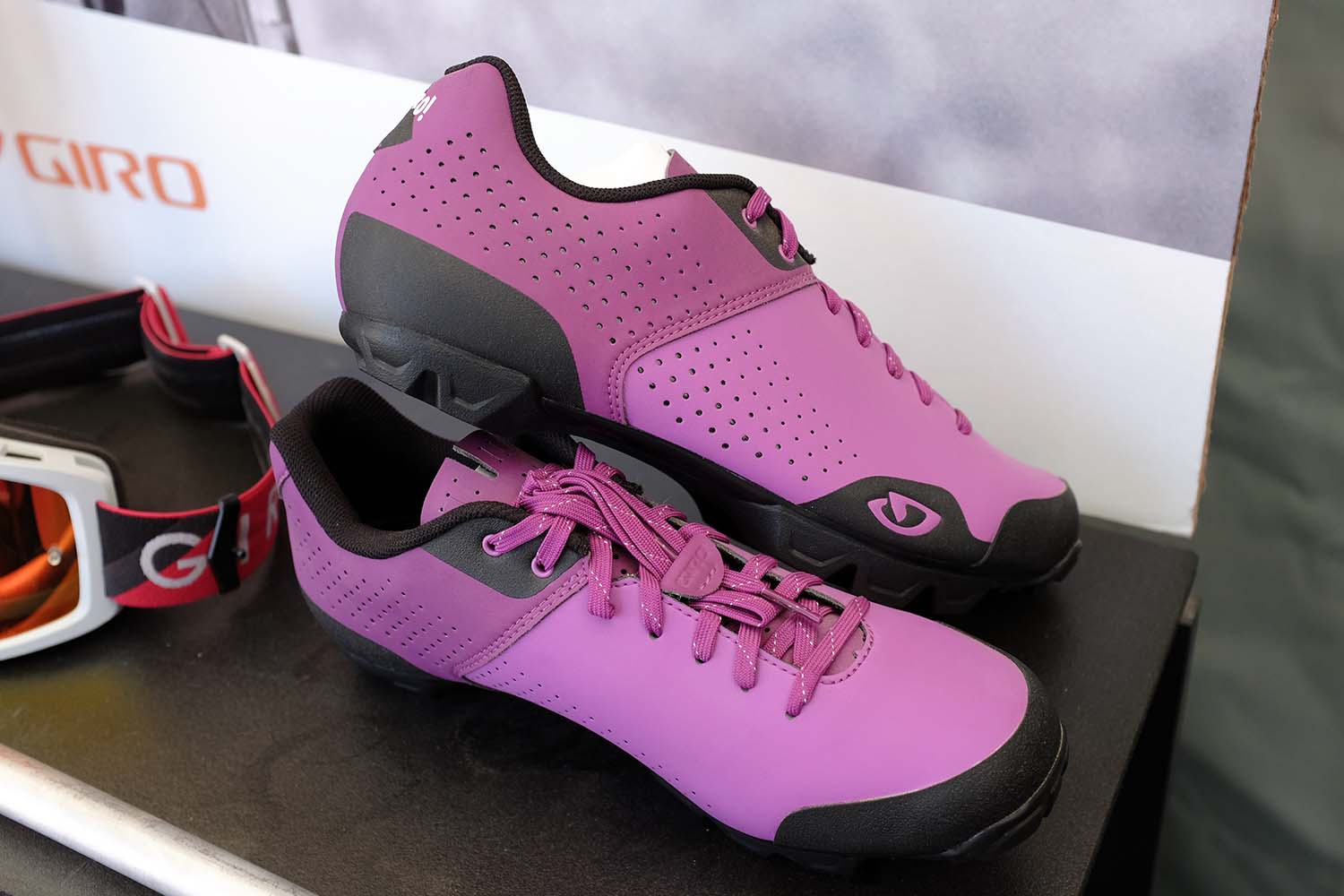 Dazzled by the display of purple, it was easy to overlook what the shoes actually were. Usually, Giro makes some limited-edition Grinduro purple Empire shoes, Giro's lace-up race shoes, but these were definitely different. A bit of quizzing of the Giro folks and it was revealed that these purple perils are going to be a brand new model for Giro, the Privateer Lace.
The Privateer is Giro's less-bonkers-stiff, privateer race shoe. Or trail shoe for people who want a slightly less trainer-style shoe for racing and training and just riding around in. The Lace version obviously has the (infinitely adjustable!) addition of laces instead of the Velcro and ratchet strap of the regular Privateer. And they're not going to come in purple. But there should be two or three two-tone colours that should look pretty smart – like a grey/grey and a green/green.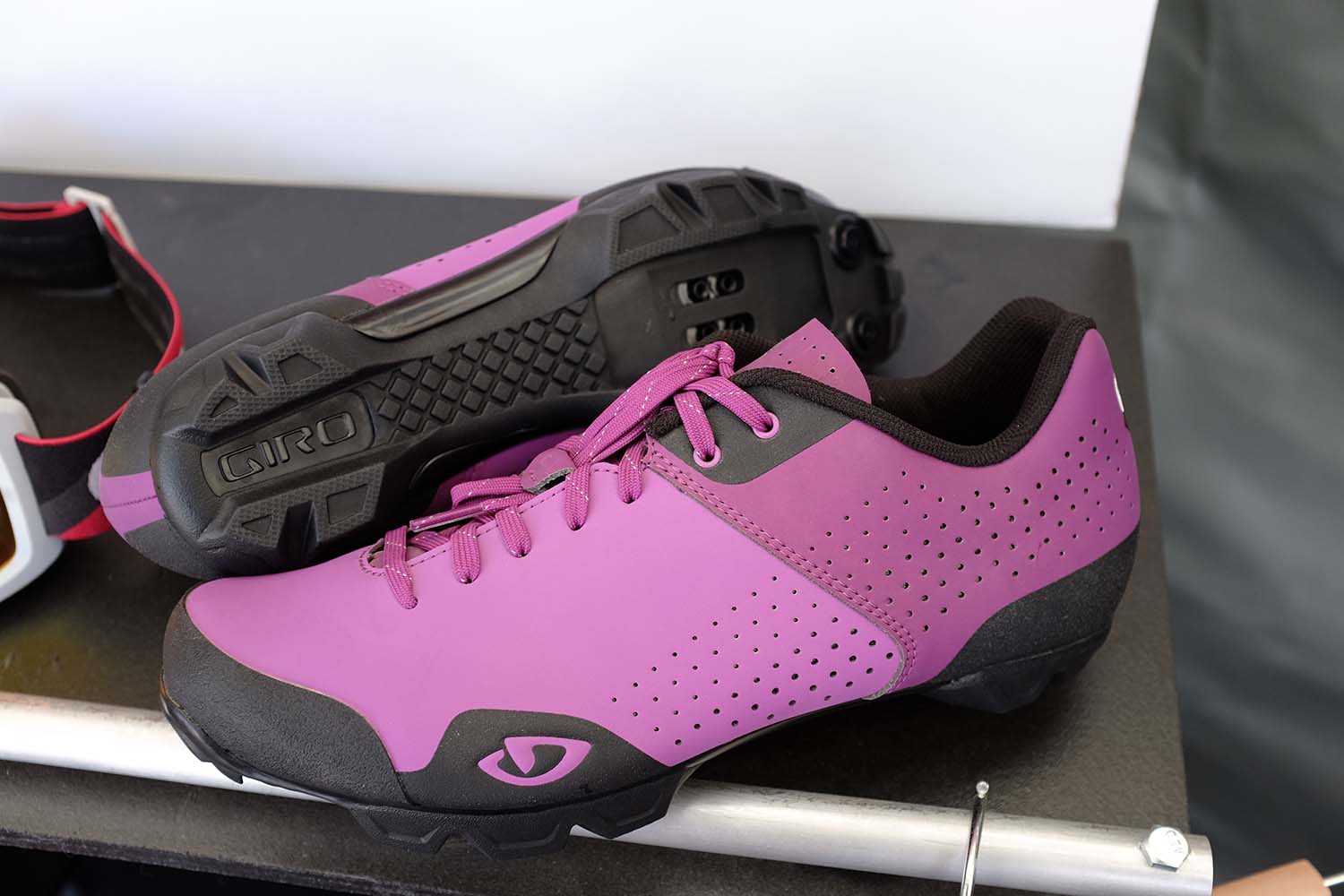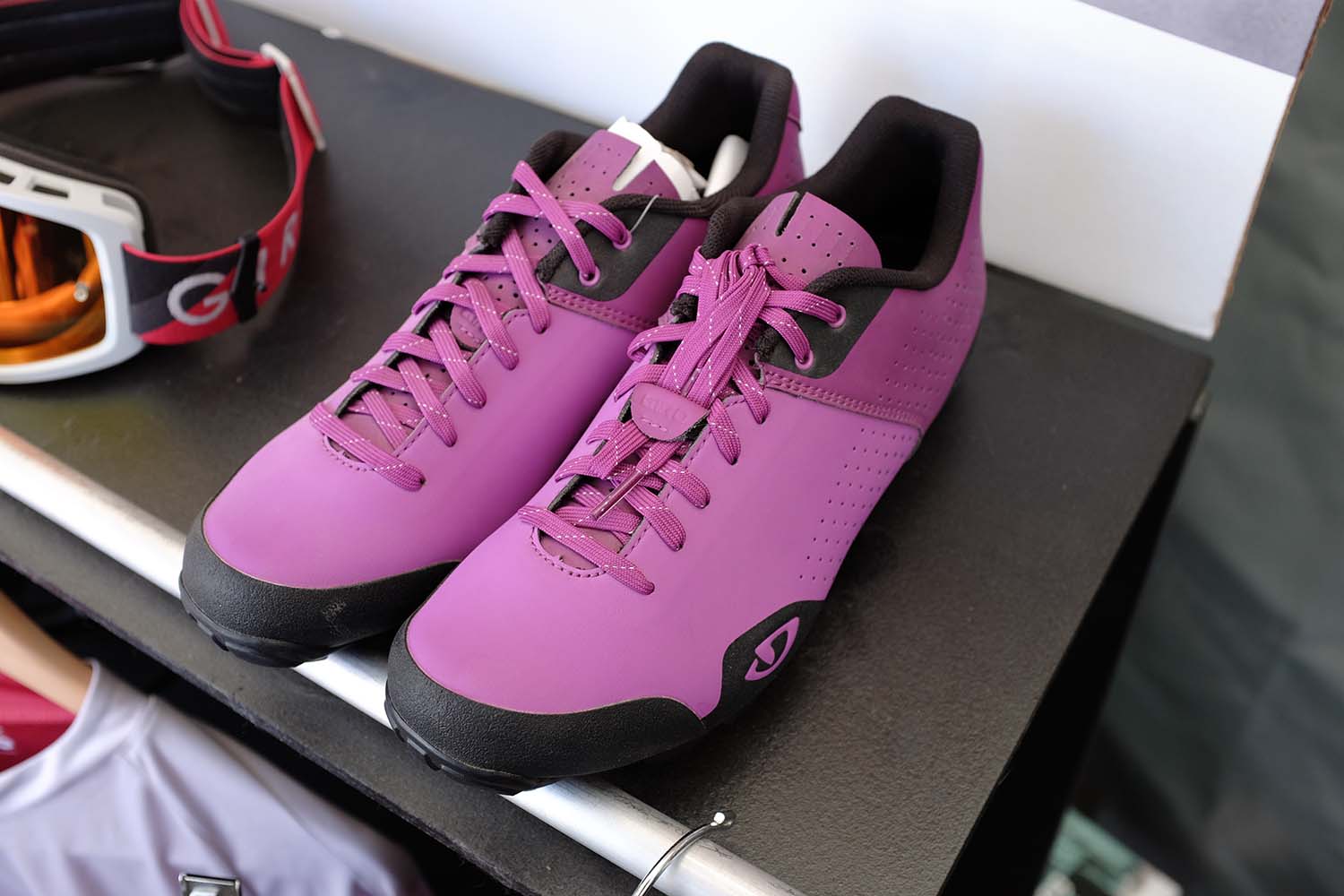 If you're debating about entering Grinduro Scotland, have a look at the writeup on Grit.CX over here and watch this rather natty film that seems to sum up the event quite nicely.
https://youtu.be/fVUMzqJ3uKI
Can't see the film? Click here.
Singletrack Full Membership
Join us
If you like what we do - if you like our independence then the best way to support us is by joining us. Every penny of your membership goes back into Singletrack to pay the bills and the wages of the people who work here. No shareholders to pay, just the people who create the content you love to read and watch.
---