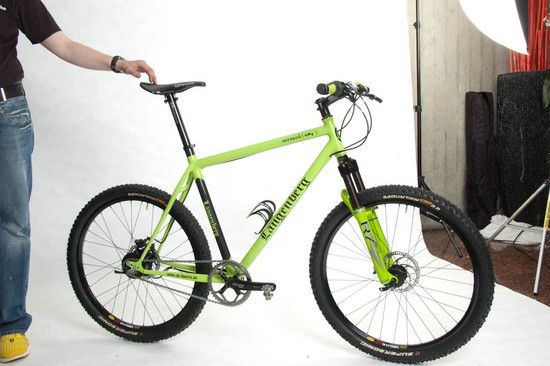 67 frame-builders from all over Europe gathered last weekend for the very first European Handmade Bicycle Exhibition ( EHBE ). The exhibition was held in the conference-center of the small town of Schwäbisch Gmünd, close to Stuttgart, Germany.
According to the organisers Indra & Ingo around 3000 customers came to see the custom-made bicycles – some of the visitors even got themselves measured and they ordered their own custom frames.
This more craftsman-oriented alternative to the major European bicycle shows is also the first meeting point for European frame-builders – socialising and networking during and after show hours were also an important part of the event.
Some impressions from the EHBE
Langenberg ( http://www.langenberg-manufaktur.de/outdoor.html – also picture above) offers custom made frames. As a speciality the transitions between the tubes are filled with solder and then ground – according to Sven (photo) this is a very time consuming task.
Raw, the frame looks like this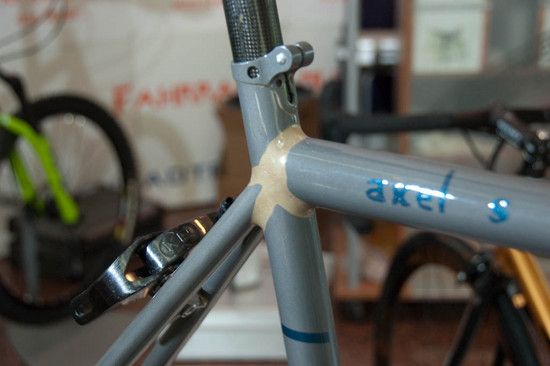 and is super-smooth.
After powder-coating it looks like that: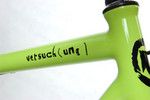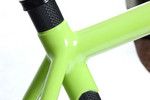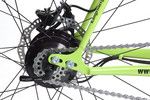 From the same company: the "Goldjäger" Track-Cycle: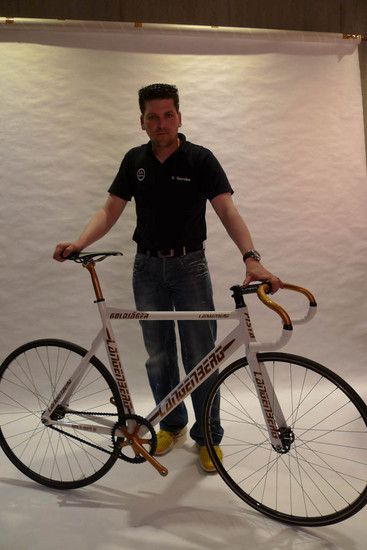 Seven Cycles ( http://www.sevencycles.de )
offers various High-End custom frames and is one of the big players in this niche. The Frames are welded in the USA.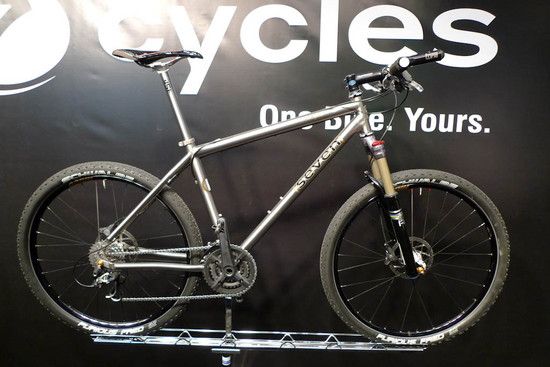 Beautiful titanium – the "7" is applied in different parts of the bicycle.
Darren Mark Crisp also uses titanium as his material of the choice ( http://www.crisptitanium.com )
Originating from the USA he is living and working from Tuscany since several years.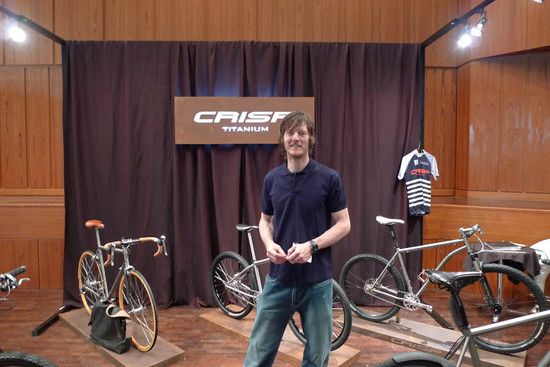 Jens Heid offers handmade MTB and Race-bike Frames under his brand-name "Neueck" ( http://www.neueck-custombikes.de/ ) – speciality: the cut "N" on the rear end of the bike: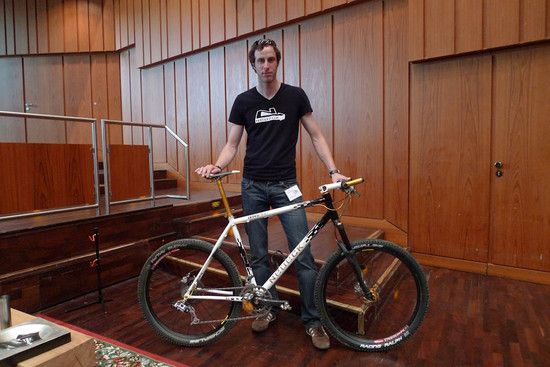 SRAM
Also Sram was present – they brought a new hub "Torpedo" with them: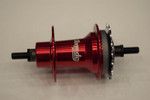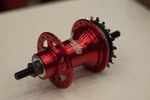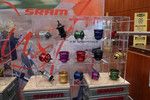 With a screwdriver you can change the single-speed-hub from freewheel to fixie within some seconds. The Torpedo hub is available in all these anodised colours.
Zumbi ( http://www.zumbicycles.com )
From Poland: Zumbi – with such a frame riders were competing in the DH Worldcup in La Bresse on the same weekend: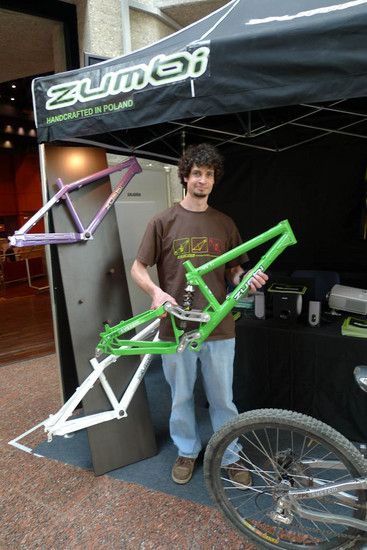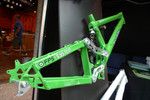 Also by Zumbi: frames for Dirt, Street and 4X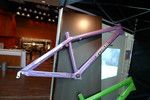 Demon Frameworks ( http://demonframeworks.com/ )
Tom Warmerdam builds sophisticated steel-frames with loads of beautiful details – wow!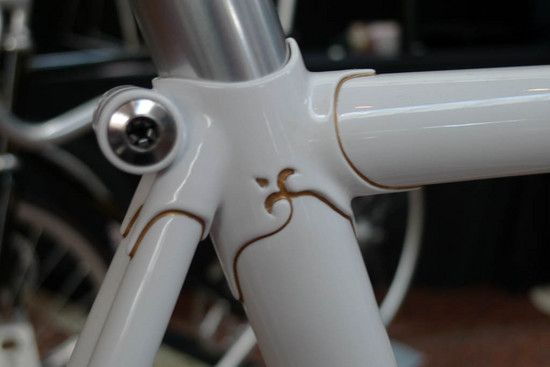 Cycloholic ( http://www.cycloholic.de/ )
Its showtime – Cycloholic – Bicycles (?)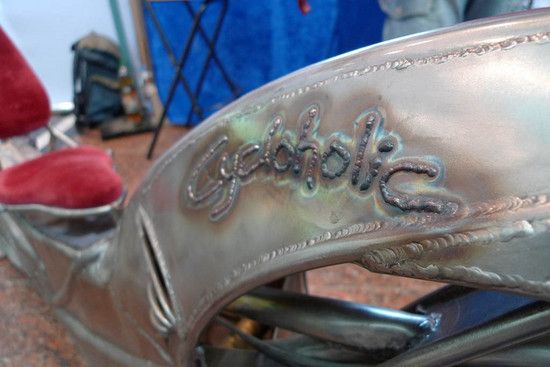 Also from Cycloholic: Junk-Art – made from bicycle parts. Very loud! ( Video )
[VIDEO=1701]http://videos.mtb-news.de/videos/1/_/video/CYCloholic-hoellenmaschineflv.m4v[/VIDEO]
Eccentric: Cerchi Ghisallo ( http://www.cerchiinlegnoghisallo.com )
Italy made wooden rims, fenders, carriers.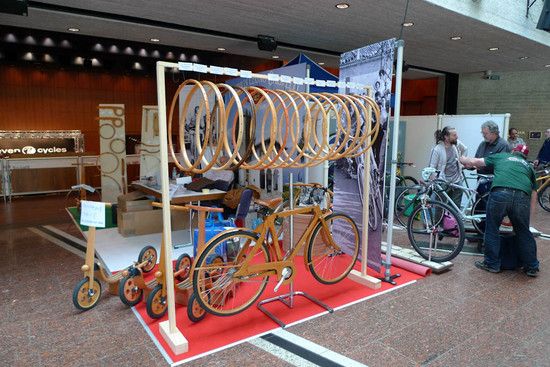 Also custom made in Italy: Race-Bikes "Zullo" Zullo ( http://www.zullo-bike.com/ ). You find the logo in different spots of the frame: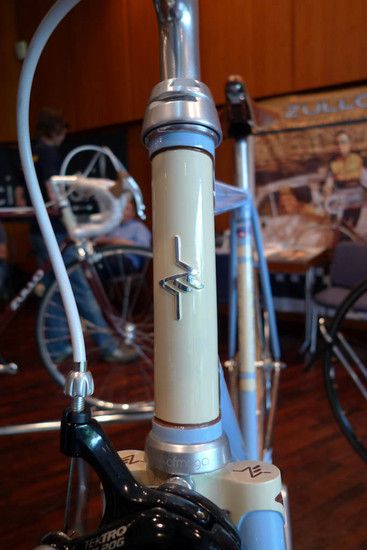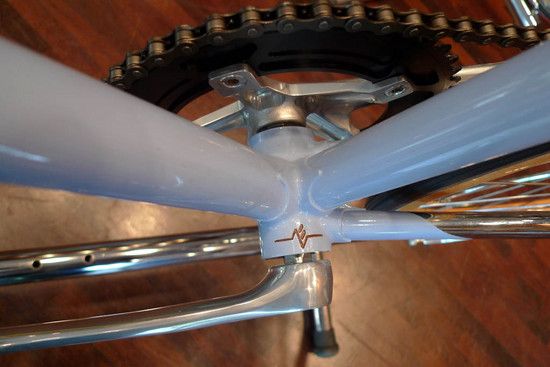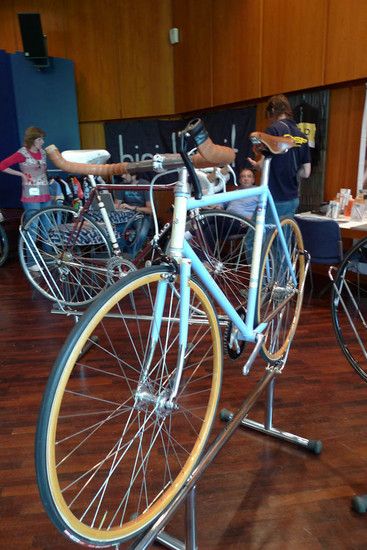 Raw material for many of the craftsmen:
Steel-Tubes made by Reynolds
Something completely different: Street-BMX frames – custom-made by Thomas Dorsch.
Based in Stuttgart he offers the super-light frames under the name of SVEVO ( http://www.svevobikes.com )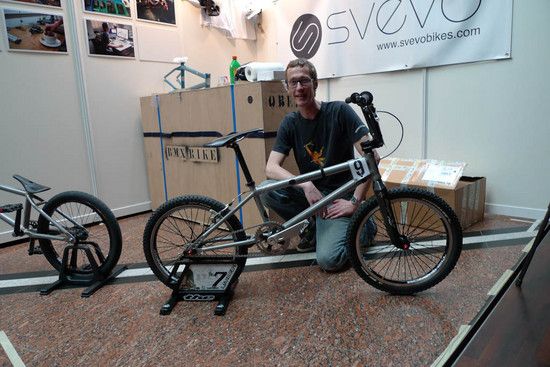 Very exotic: frames made by Brano Meres ( http://www.bmeres.com ). Eye-catcher: the bamboo/carbon – Bike: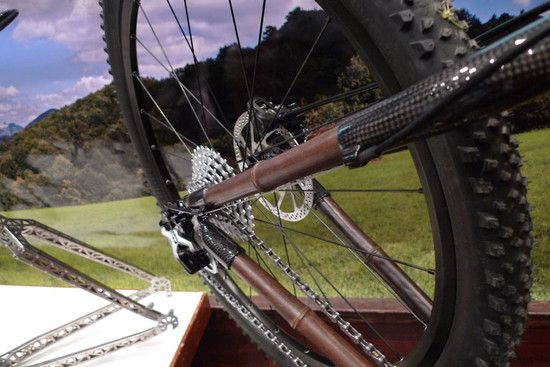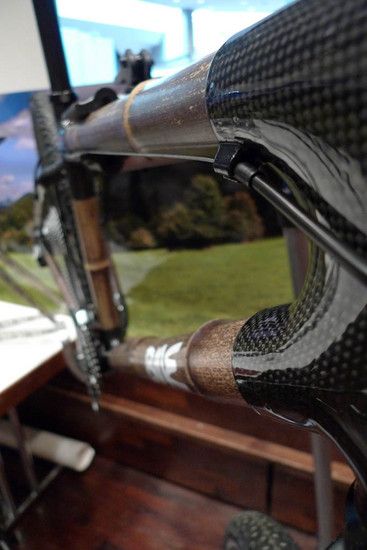 According to Brano the frame rides like a normal frame – the whole bike weighs under 11 kg. On his website he has more pictures of the bike in action ( http://www.bmeres.com/bambooframe.htm )
Accessories from Japan were shown by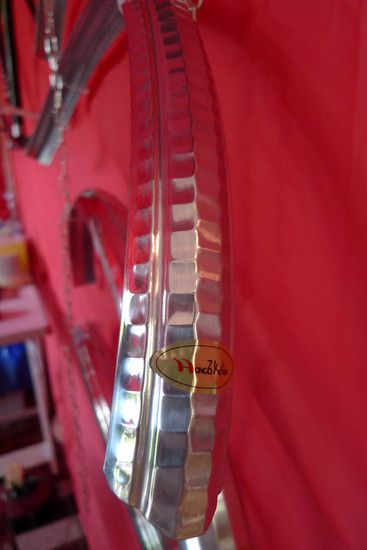 From Karlsruhe the guys from Fixie Inc. were also attending the show. ( http://www.cycles-for-heroes.com/ ) On their homelike booth they showed their interpretation of "Cycles for Heroes" (its their slogan).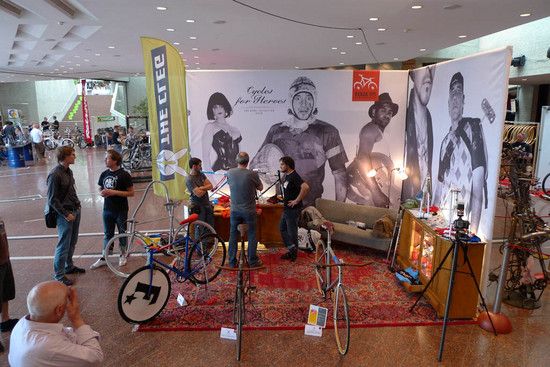 Need a rig for Bike Polo?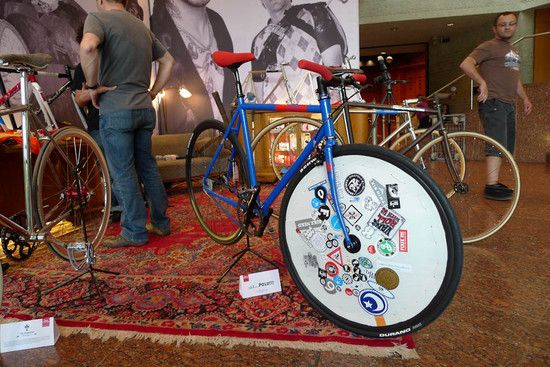 It is new, but already looks old: Rust-look. The frame spent a few weeks in the rain of Karslruhe and oxidated on the surface. Clean air – huh?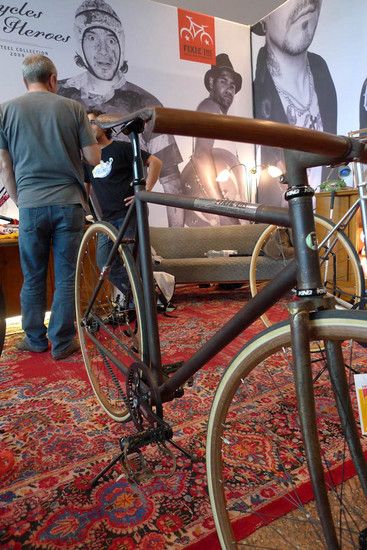 Brunn-Parts: handmade by Wolfgang Brunn (left) in Esslingen, Germany ( http://www.brunn-bikeparts.de )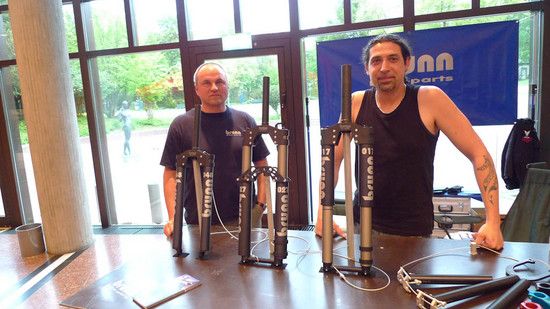 Classic MTB-Stem by Brunn

From Vilters in Switzerland came inventor Florian Schlumpf to the EHBE ( http://www.schlumpf.ch/ ) :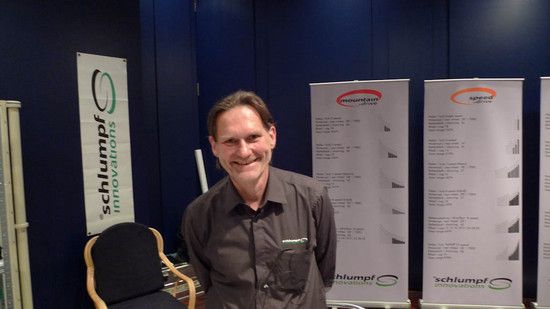 The super-compact Schlumpf planetary gearbox compatible with the Gates Carbon Drive!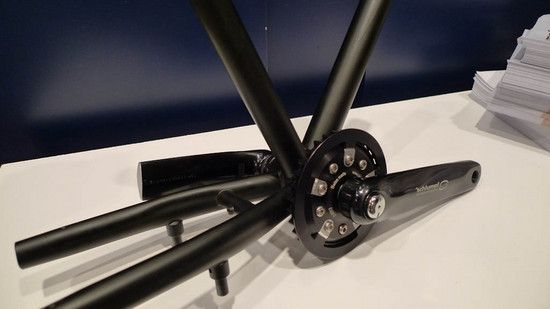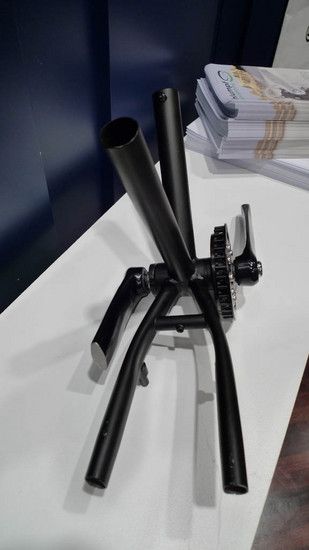 You have to press your heels to the center of the bike in order to shift gears.
Rather nonstandard: Tilo Chlupka from Tilos Bikeshop ( http://www.tilosshop.com/ ) with his "Keingelenker" (german for "zero pivot") dual suspension bike with 80 mm travel.
[VIDEO=1702]http://videos.mtb-news.de/videos/1/_/video/keingelenkerflv.m4v[/VIDEO]
Tool: The "Raschbl" ( www.mh-conceptions.de )
A special tool for face milling of postmount adapters: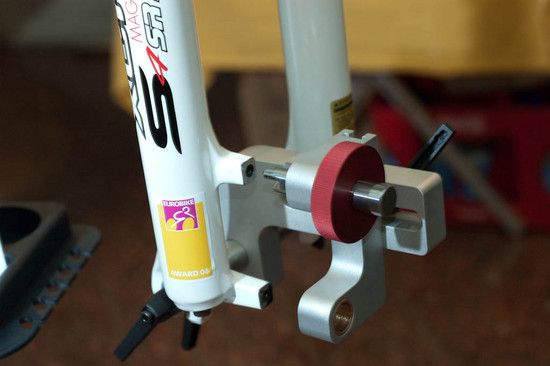 Reset Racing ( http://www.reset-racing.de/ )
Norbert Köhn brought lots of parts with him: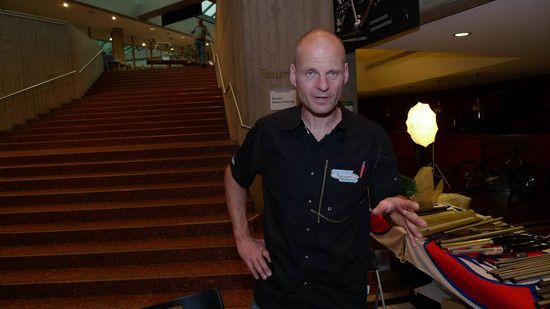 Pedals, tools and different gadgets, which he produces and sells under his Reset label.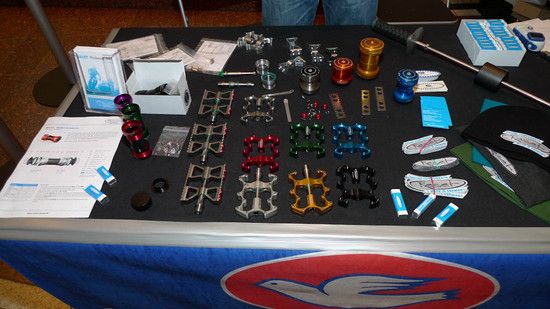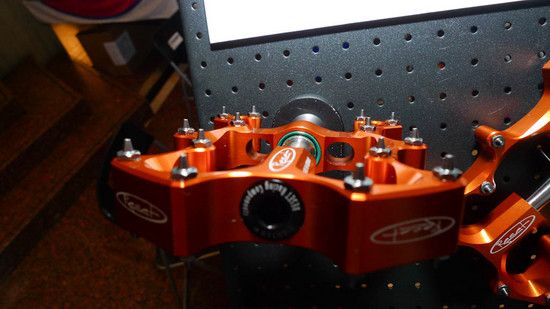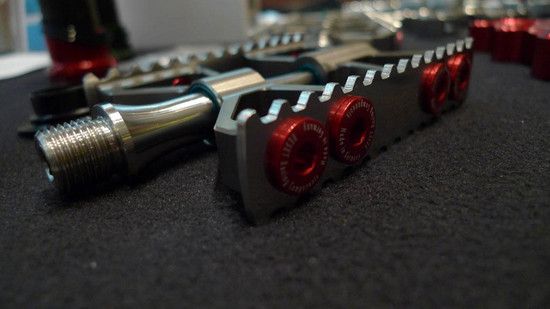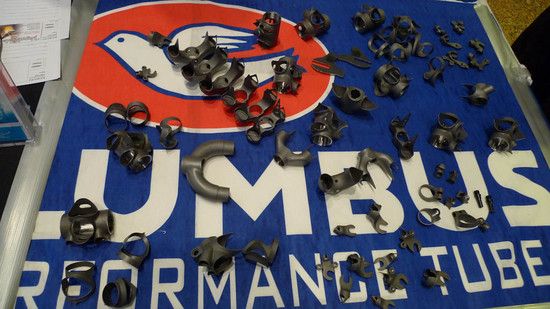 Gebla – Georg Blaschke initials make up his company name. ( http://www.gebla.de ) In 1992 he already built his first dual suspension bicycle. In his main job he works as a design engineer at SRAM Germany developing shifters.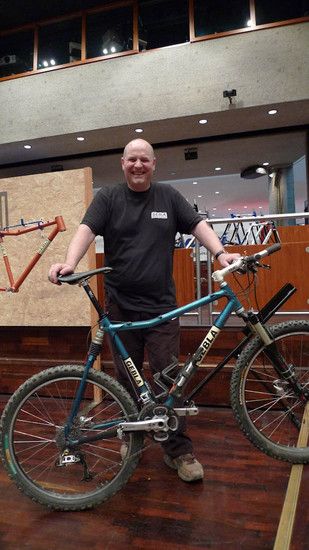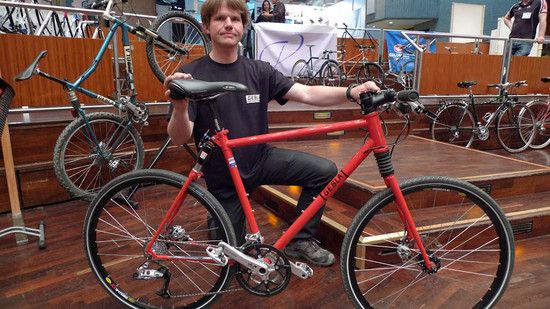 Carbon, very light: Nordischer Rahmenbau ("nordic framework") ( http://www.nordischer-rahmenbau.de )
Oliver Grest from the northern part of germany builds superlight frames and components – totally handmade and not on the cheap side. This road bike weighs 5,3 kg in total.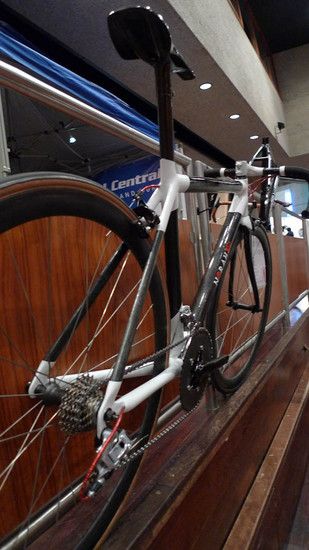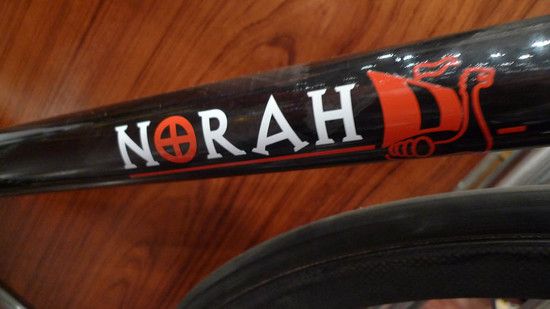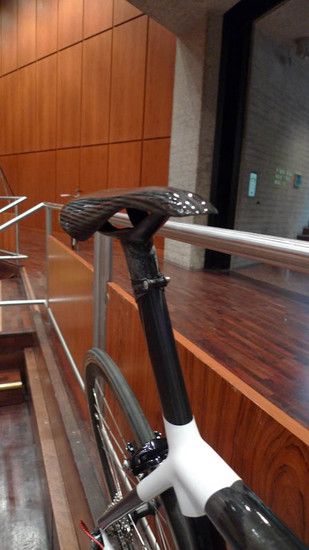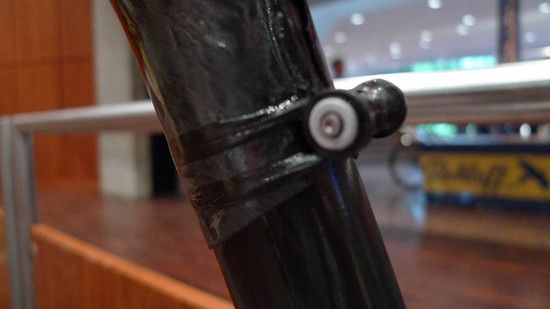 Dailybread ( http://www.dailybreadcycles.net/ ): Berlin based Götz Haubold manufactures puristic, suitable for everyday use and affordable city bikes Рsweet!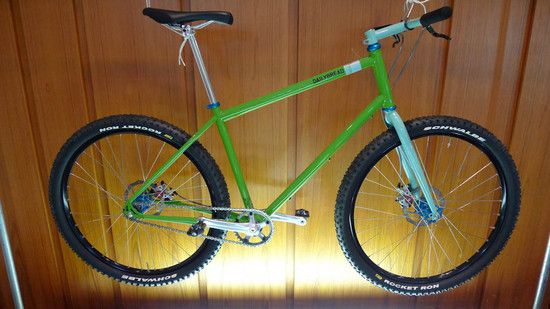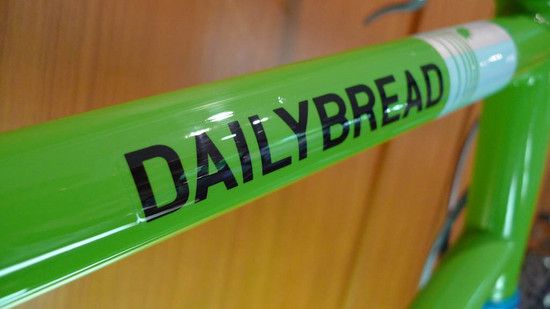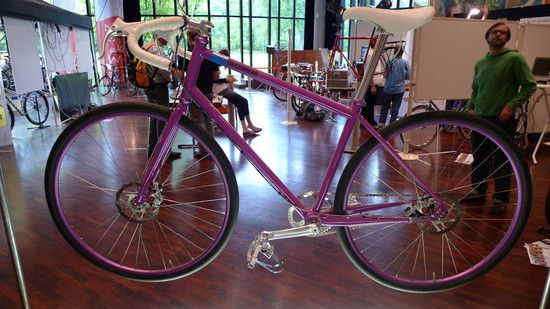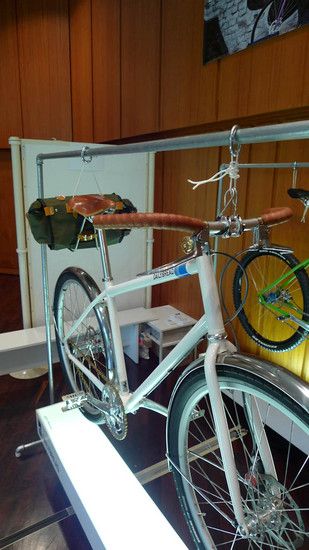 These were my impressions from EHBE 2009 – next year the exhibition will take place again – stay tuned on http://e-h-b-e.eu/ for more information.
Podcast: Play in new window | Download | Embed
Subscribe: Apple Podcasts | Google Podcasts | Spotify | Amazon Music | RSS
Thanks for popping by - why not stay a while?
IT'S FREE
Sign up as a Singletrack Member and you can leave comments on stories, use the classified ads, and post in our forums, do quizzes and more.
Join us, join in, it's free, and fun.
---