This one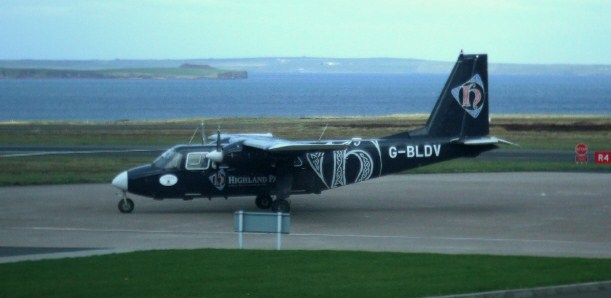 The flight only lasted 2 minutes (accordiong to the timetable, but I timed it at 4minutes 11seconds), but it was terribky exciting and we got certificates and miniatures of Highland Park.
OH flatly refused to get back on it and we had to catch the ferry back to Mainland.
EDIT - also flown in one of these

- all very jolly until I misheard what the poilot said (what with the noise and everything) and we looped the loop.