The title really should be a "Wednesday In Hell". Oh well.
The time has come for the famous stage and its nine cobbled sectors, which promise, dare I say it, a "battlefield". It all starts in Ypres, Belgium, a city notorious for the gas attacks launched in it. It would have been unacceptable for the Tour not to commemorate the Centenary of the start of World War I in its own way... However, we will focus on the race, which promises to be a spectacular showdown. I do not expect Froome to thrive on the cobblestones but, who knows, he may want to prove us wrong... For him and many others, this is a stage riddled with dangers. The cobblestones will be a hinge moment in the race.
Blah blah blah Kittel again blah blah blah. Possibly worth noting that Henderson has crashed out, and Voeckler still looks terrible on a bike.
I know you guys like these..

www.youtube.com/watch?v=v9ASQXpq3Qw
I have so much love for OGE.

www.youtube.com/watch?v=CE9EnssfMVI
Highlights..

www.youtube.com/watch?v=KqPQPPiuEfY
Not hearing much about Nibali at the moment, but I'm sure he's having a nice time.
Well it's raining heavily at the start.. A tweet from Jens says a lot
Not too sure what to think about todays stage??!! Glorius? Stupid? Insane? Cool? Spectacular? Unnecessary? Wanted? Needed? Hated? Loved?
Terpstra got the win in Roubaix, but that was from hiding in wheels, being a bit lucky, and just not being all that marked. I'd love to see him do it today, but I think he's just going to be too watched to pull it off. Sagan is a potential, but I think Cancellara will have the best chance today, he's been keeping his efforts low, especially compared to Sagan. I'm hoping for a minimal amount of crashes...
A few useful links
Live Cycling News Text Updates
Steephill
Official Tour Live Feed App
Classifications
Withdrawals
Fantasy League Standings
Loser League Standings
http://www.cyclingnews.com/blogs/robert-millar/tour-de-france-robert-millars-week-one-survival-guide - If you're going to read one article today, make it Robert Millar's (that applies every day mind). Today's is on crashing, losing your job, and getting some lunch.
http://www.cyclingnews.com/news/tour-de-france-keukeleire-mortified-by-involvement-in-froomes-crash
http://www.cyclingnews.com/news/maiden-win-for-dayer-quintana-in-austria - irrelevant to the tour - just want to point out that now there's two of them!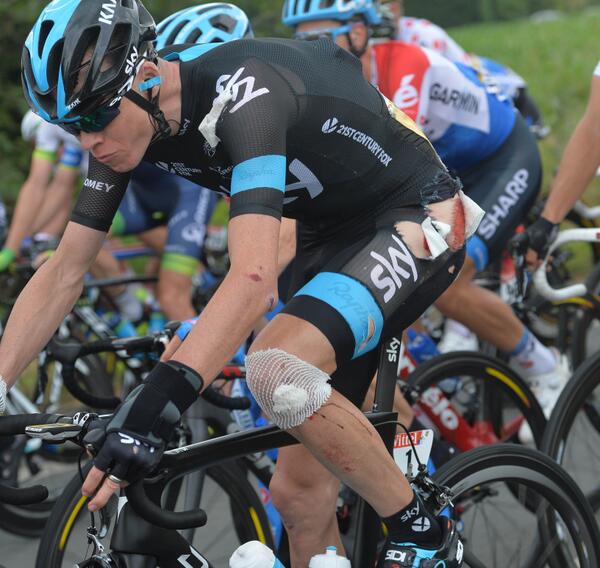 He's fine.
Also while I'm including tweets, here's one from Fabian
I wish a fast recovery to @andy_schleck! Serious complicated injury on the knee! You will be missed at #TDF.
And here's a reply from The Bike Bandit
@f_cancellara @andy_schleck it's a real pity. Seems he got injured back in 2011 sometime- lost his balls and never too be found again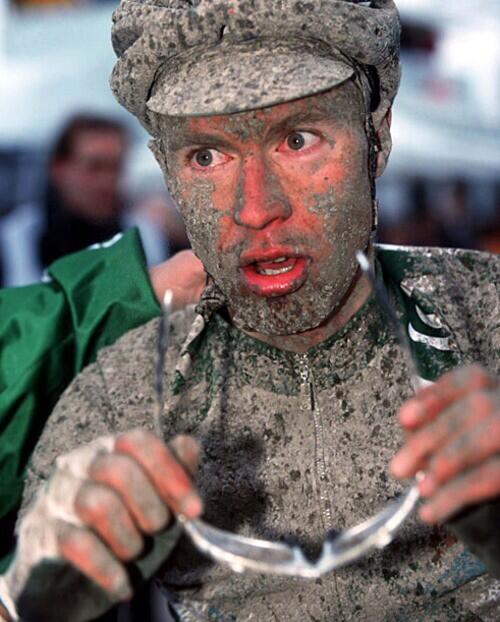 Let's get those Flanders Facials!
BTW: the last wet Paris-Roubaix was in 2002, 190 starters, 41 finishers.