Since getting the Ventana tandem we've always had the problem that Sandy can't reach the Propedal lever while riding, which leaves us either bobbing up the hills, or getting bounced around on the downs.
So, in the spirt of Messers Heath and Robinson, here's the solution, a remote Propedal control. No sticky backed plastic or corn flakes packets, but you'll need:
An old Gripshift,
Avid Rollamajig (or similar cable roller),
Some stainless tube to fashion the lever extension,
A pinch bolt,
Araldite & superglue,
Gear cable & outer,
The coil springs from the master cylinder of two Hope C2 brake levers.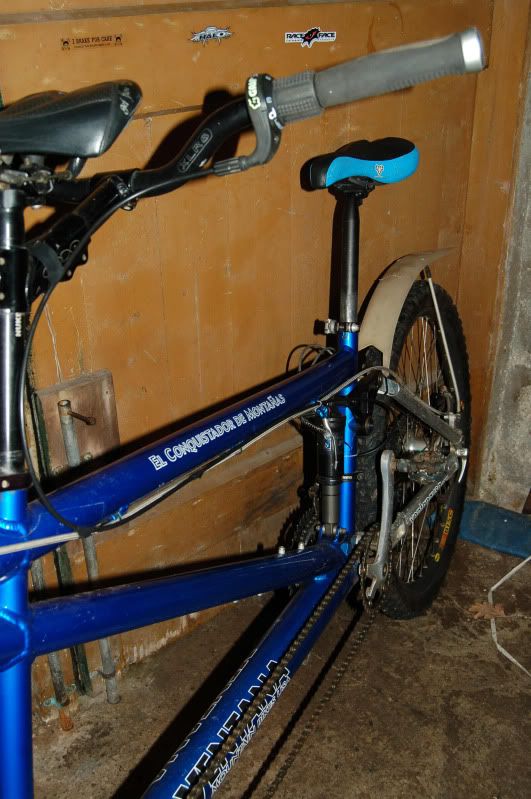 The spring pressure is taking a bit of fine tuning to get a consistent action but bench trials seem promising. We're off to the Lakes next week, so it'll get a good test there.