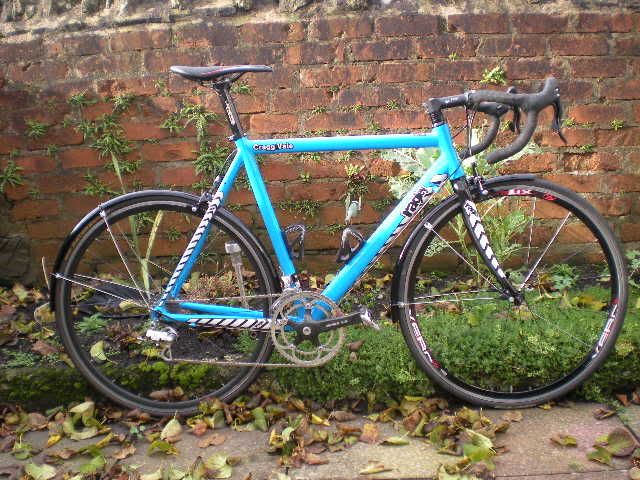 Couldn't resist one of these frames for £114
I had 80% of parts needed hanging around so the whole build cost about £250.
It's true the bike is a bit of an odd one. Very short head tube I've got a few spacers under the stem but the saddle is still way up there ( ok for me )and with proper m/guards 23mm tyres are all that will squeeze in, no probs for me again but not for everyone. It rides realy well though, stiff but comfy and nice sharp handling. Deff. a quality feel and look about it. Weight wise its just under 21 lbs
If it suits its one of the bargains of the year but its not for everyone.