I'm off on a trip in July, lots of days in the saddle in a beautiful couple of countries.
The terrain will be a mix of road and rough track and I'll no doubt be wanting to take lots of photos with my SLR camera (Nikon D90)
I won't be having to carry luggage or too many spares so am really just after a solution to carry my camera but a solution that allows me quick access to it without stopping, undoing chest straps and backpacks etc should an interesting Llama or something run out into view.
I thought about sling-type camera bags such as this...


...which appears to have a waist strap. I know from experience that riding bikes with sling-type bags, they have a tendency to swing round to your front. Would the waist strap stop this? Is it a hassle to get to your camera with it?
On another tack, would I be better off looking at some sort of on-bike thing such as a handlebar bag? Any recommendations?
Looks a bit massive to have in front of you...It would maybe squish all my hoses/cables..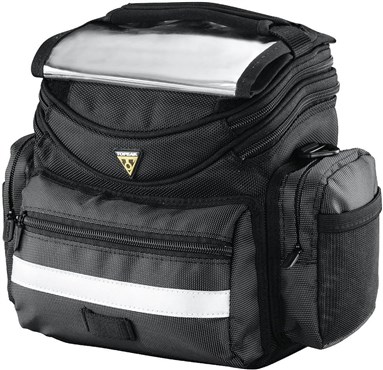 What does STW use?