Saw this prototype Enduro sash over on Pinkbike, looks pretty cool.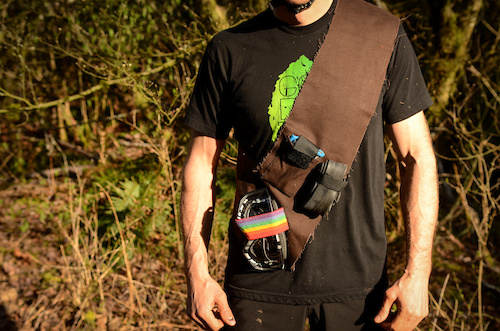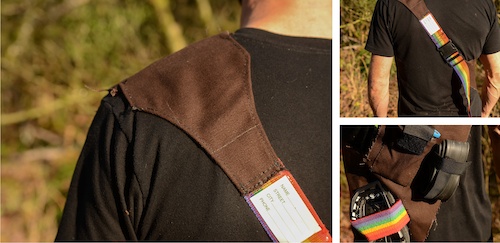 Based in Cascadia, Washington, Enduro Specific Products (ESP) gave Pinkbike an exclusive chance to try out their Enduro Sash™, the first item in their new line of enduro specific products that will be released over the course of this season. A departure from the fanny packs that saw a small rise in popularity last year, the Enduro Sash™ is worn like a bandolier over either shoulder, and a nylon strap with a sturdy buckle loops around the back to help keep everything in place on the roughest race tracks. Hand sewn from heavy duty Cordura fabric, it's designed to hold everything an enduro racer would need over the course of their day. An elasticized strap at the bottom of the sash works as a goggle holster, allowing for quick access at the top of each stage. A small pouch holds a multi-tool and tire levers, while two velcro straps secure a 27.5" tube in place. There's also a small spot for stashing food, and another compartment for a flask filled with the 'spirit of enduro' (ESP added these compartments to our sash later and are not pictured). Based on rider feedback, there are already plans to increase the number of accessory pouches. ESP also said that they have plans to attach a square of velvet at the very top portion of the sash for mounting the merit badges that numerous enduro races have decided to provide to entrants upon completion of each event. Made in USA, once size fits all. MSRP: $75.00. http://www.endurospecific.com
Personally I hate wearing a pack and so this could be a great solution.