At the recent Tour of California this clown tried to be funny.
At the TdF there is always a Red Devil, he's about as famous as the race.
Anyway, this clown/clone thought it would be funny to use a 'syringe fork'.
Think he was having a go at Floyd Landis's return after drug ban.
Lance didn't like it and this was the result: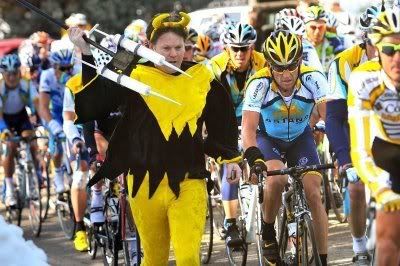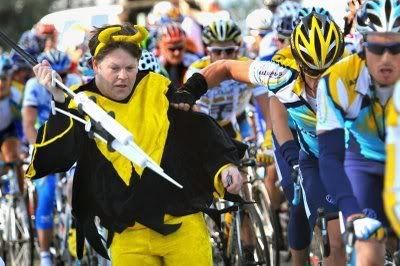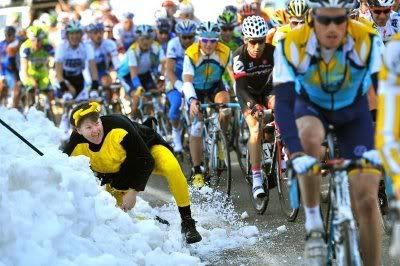 Looks to me like Lance can make a comeback as a rugby player with a shove off like that!
Nice one old boy.
To be fair he and rest of Astana was protecting the race leader and eventual winner Levi Leipheimer.
When demonstrators or fans get to close they can cause a serious crash.