After months of waiting (promised myself to fund this by offloading other stuff), it lives!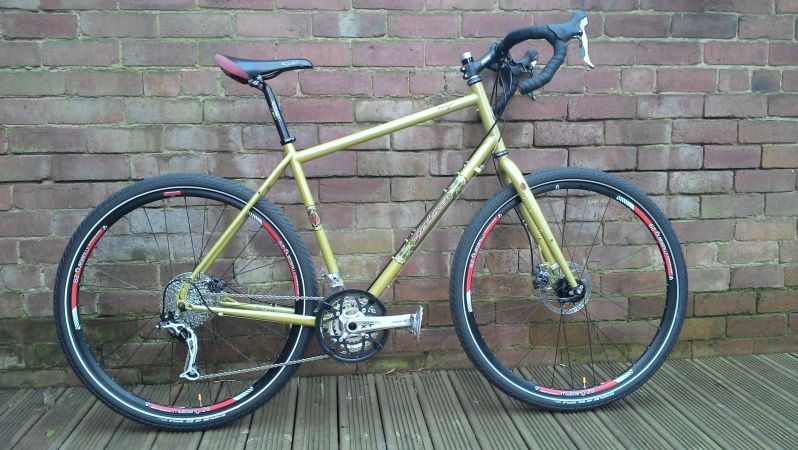 Since these are new, here's a couple of close-ups of the Shimano CX75 road disc. They work with 160mm without adapters, pulled by 105 STIs and Cane Creek Crosstop levers on this build, full length outers.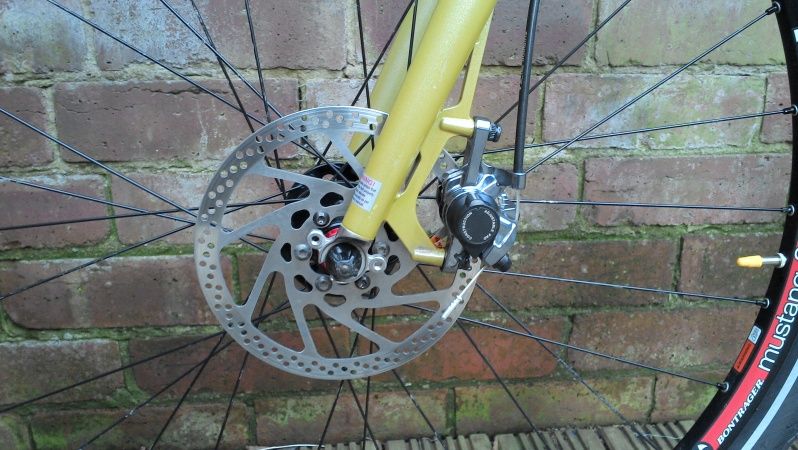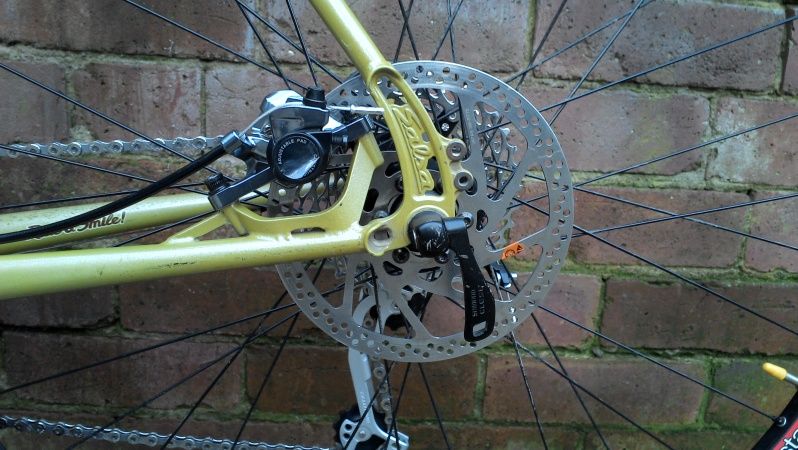 First impressions are really good, doddle to bolt on and connect up, and on a quick ride they seem to just work, no faff. Will sort stem spacers etc once I fine tune, and will probably treat it to a new saddle, but more likely it will get my old Brooks B17.