...which has so far failed to meet its two main requirements. Firstly being ready for before winter, and being made of entirely used parts picked up on Ebay and STW.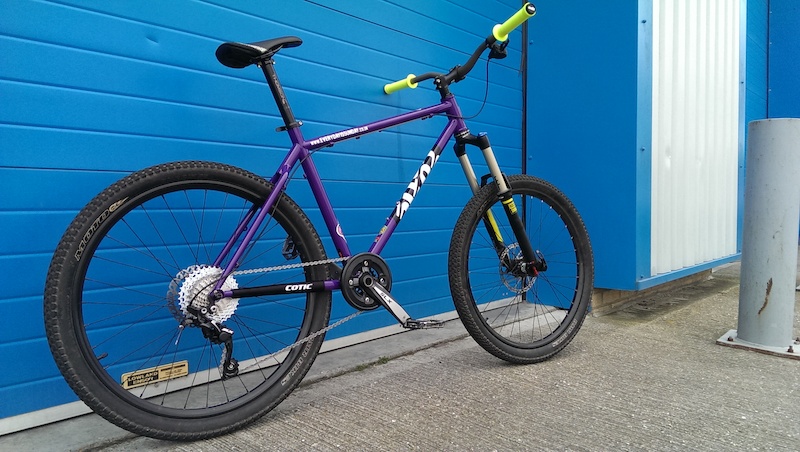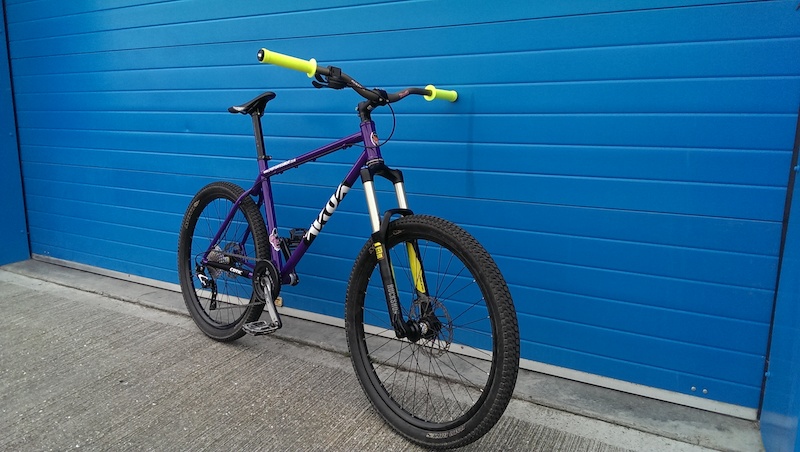 Still though, I'm pretty happy with it. Still need to decide on some brakes and get some lightweight off-road tyres. Only got a pile of DH tyres. I'm particularly pleased with the Specialized OEM Revolutions that have a 20mm axle and just happen to match the colour of my favourite grips. The big, ugly stem is borrowed until I know what size and rise I want.
Went and shredded some flat corners on my lunch break today and it felt good! So nice to ride a hardtail even if I was scared to point it downhill towards the junction where the lorries fly past. I'll wait until I have some stoppers on for that.