Hit this yesterday, using the technique that Jedi talked about in the 'drops' thread. Think I've always pulled up on the bars before and always had rough landings even on little drops.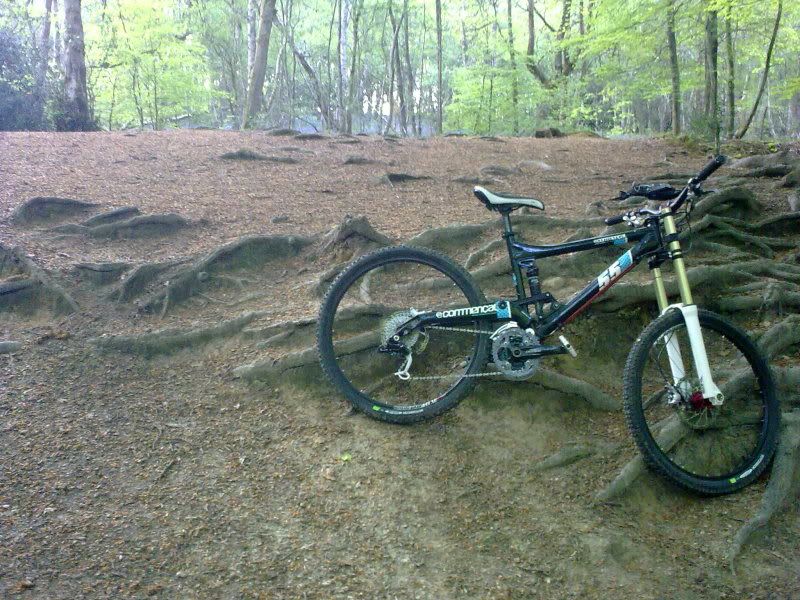 'Takeoff' is the root between my back tyre and saddle, and landing probably a foot or two out. Started on a smaller bit to the left but doing it right makes so much difference
Thanks Jedi! Was my first off road ride clipped in too so was pretty happy.
Then there's this which has been bugging me in the middle of my favourite cheeky trail, tree stump about 6 inches high but drops a foot on the other side. It's right in the middle of a nice fast bit and going round it always slows me down. How can I ride this? Bunny hop it?
Landing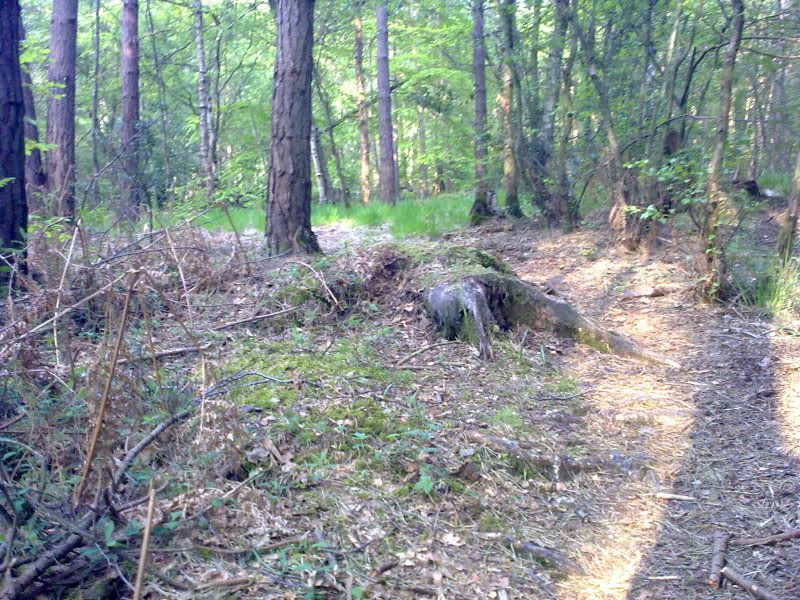 And finally some bluebells for you all