My last 4 pairs of trainers have been.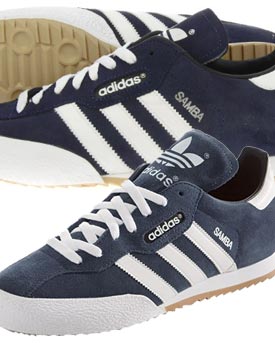 However, in a risky break from tradition (and to show that I am still young) I took the plunge for something different (go for it...what the hell!) and have just received in the post a pair of these.
I've reached the stage in life where.
1) I buy the same thing over and over again.
2) I buy my trainers mail order.
3) I buy cheap shoes.
I am 45.
I am tempted to upgrade the laces to white ones though.