So finally finished the aforesaid mutant and thought I'd share it with you guys.
Bought a ratty old frame off the classifieds on here a while back to have a play around with,so started with this:-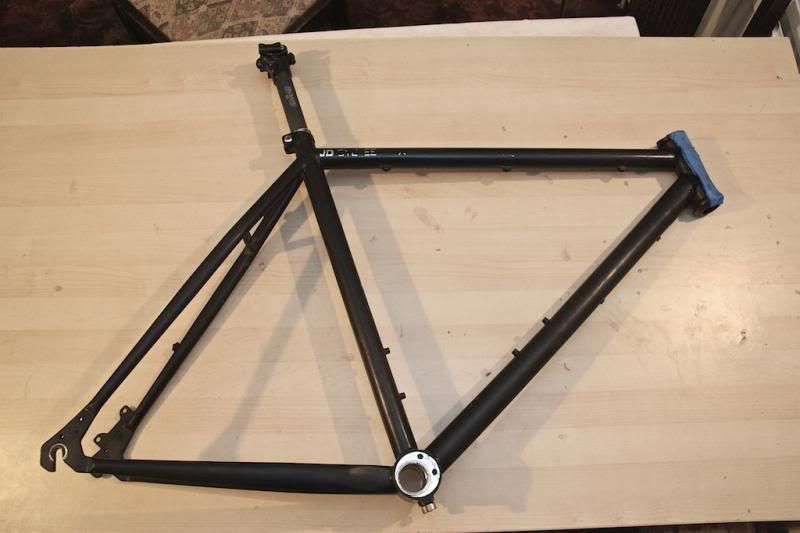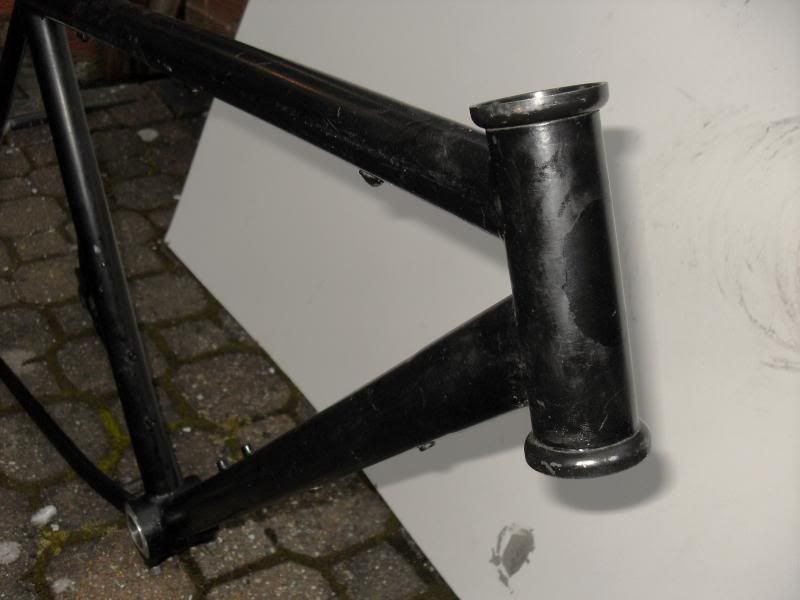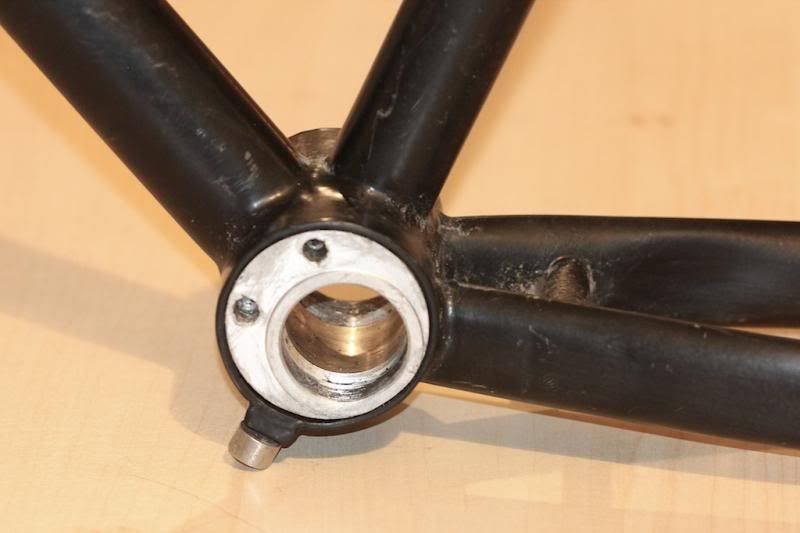 After a bit of investigation it transpires that the frame was a originally a old Giant Terrago that has been altered with a disc mount,EBB and cable guides added,a original would look like this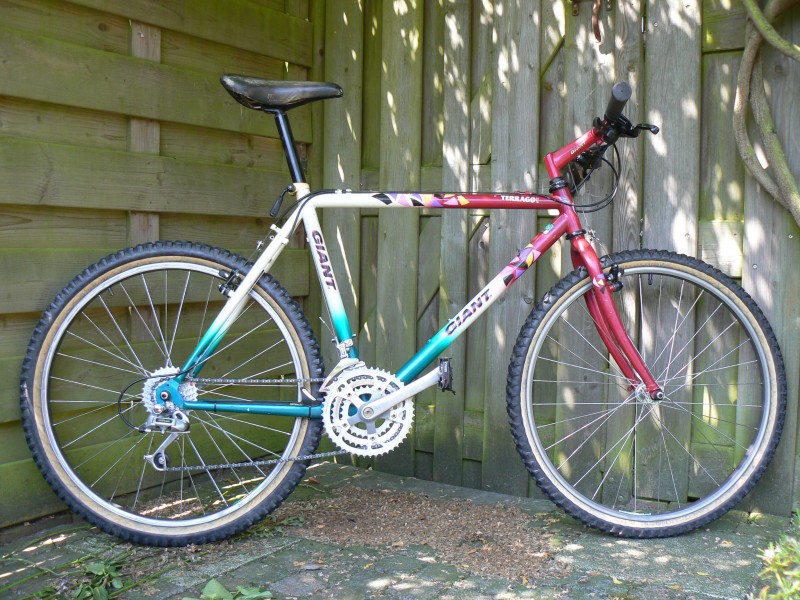 So after stripping,a splash of paint and lots of shiny bits the end result is this,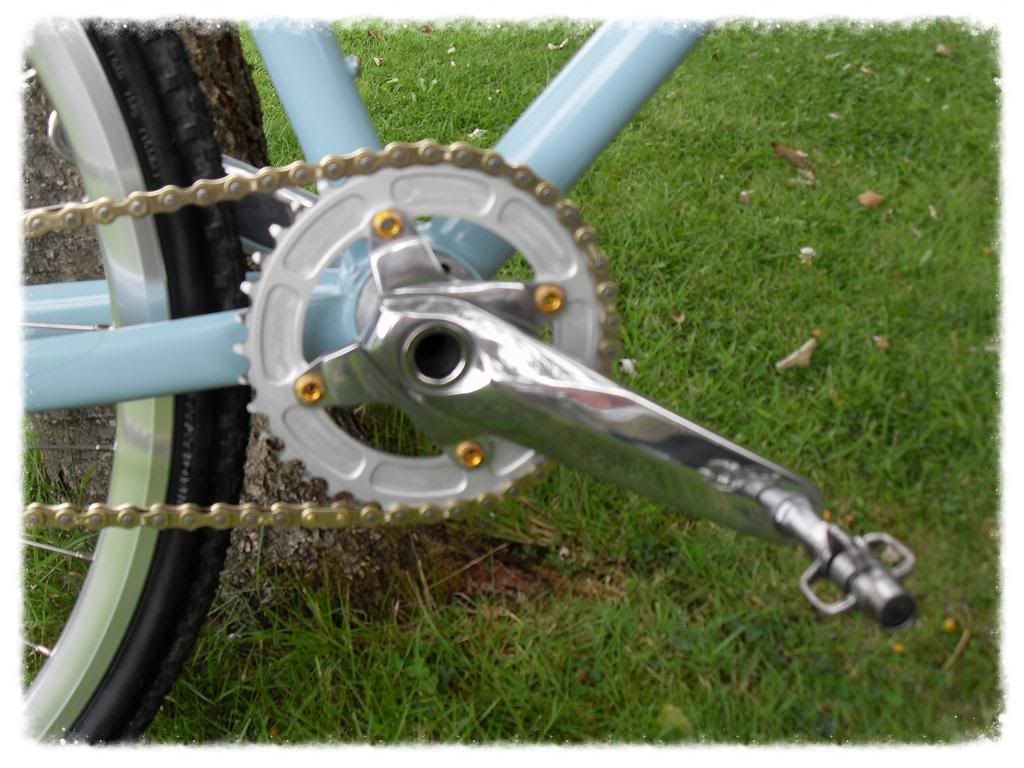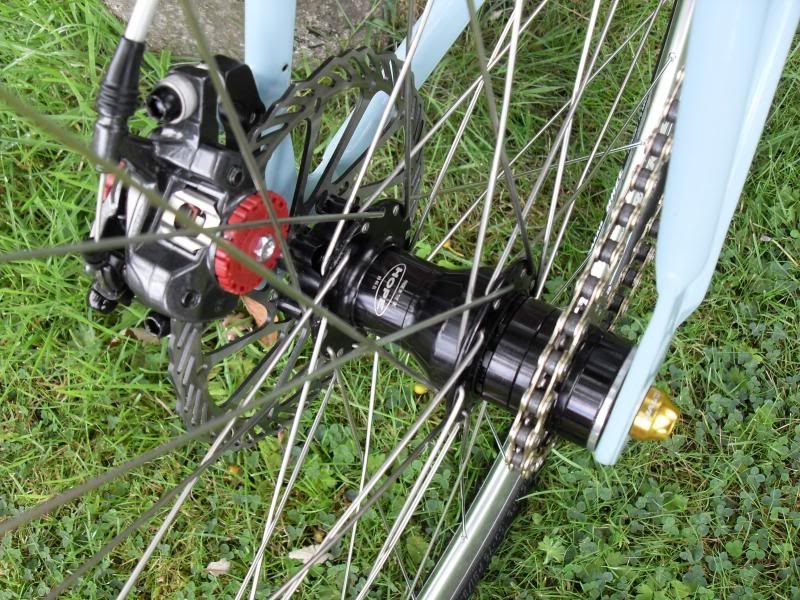 Forks are a set of Salsa Chromotos which had previously had the canti studs hacksawed off and were a bit rough but cheap(£19 on ebay)bit of work with a file and decent paint job saw them looking good again.
A set of LX cranks which have been hand polished ,and the wheels are my first attempt at wheel building and are a combination of Halo Aerotrack 700cc rims and Goldtec XC hub at the front and a Hope Bulb at the rear with DT swiss spokes.
Seems to ride nice ,not completely sold on the Midge bars yet but will give it more time to get used to them before I decide whether to keep them or lose them.
I may add a couple of decals but pretty happy with the rest.