Got this in an e-mail from a mate, so it may be a complete pack of lies…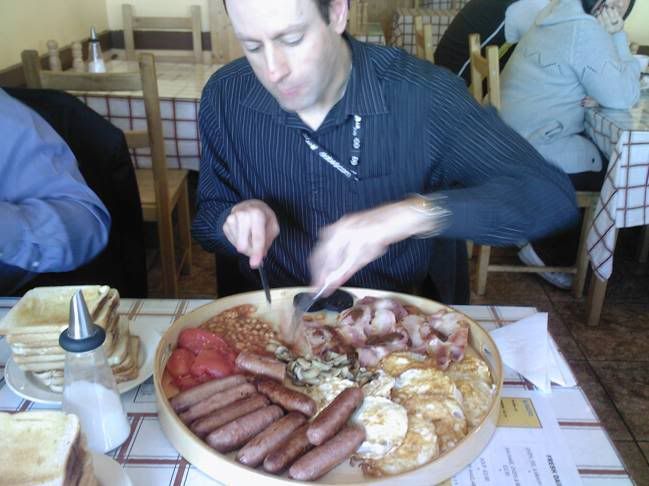 Mario's Cafe in Westhoughton do a big breakfast for £10 .
Eat it all in 20 mins without a drink to wash it down with and you get it free .
It's 10 eggs, 10 bacon, 10 sausage, 10 toast, 5 black puddings, tomatoes, beans and mushrooms.
For anyone fancying the challenge, the address is:
67 Market St
Westhoughton, Bolton, BL5 3AG
01942 813287