About this time last year, Kiwi brand Zerode Bikes dropped the bombshell that was the Taniwha Enduro bike. Built around the Pinion gearbox system, the Taniwha (pronounced Tani-Fa) delivered a more conventional frame design compared to Zerode's previous high-pivot downhill bikes, while still aiming to offer the same benefits associated with a bottom bracket-mounted gearbox.
Following the news announcement, we got up close and personal with the Zerode Taniwha at Eurobike, where owner and lead engineer, Rob Metz, took us through all the details in a video that you can check out here.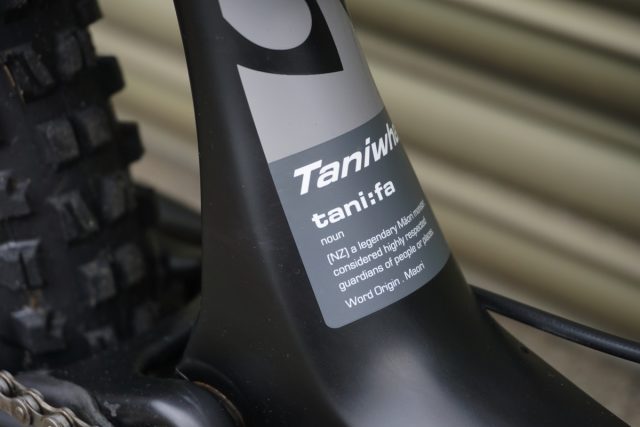 Now we have the real deal in all of its carbon fibre, Pinion gearbox, enduro-worthy glory, ready for a proper bit of testing on our local Calderdale trails. You'll be able to read the full review of the Taniwha soon, but before we get ahead of ourselves, lets have a closer look at some of the details that make up this unique machine.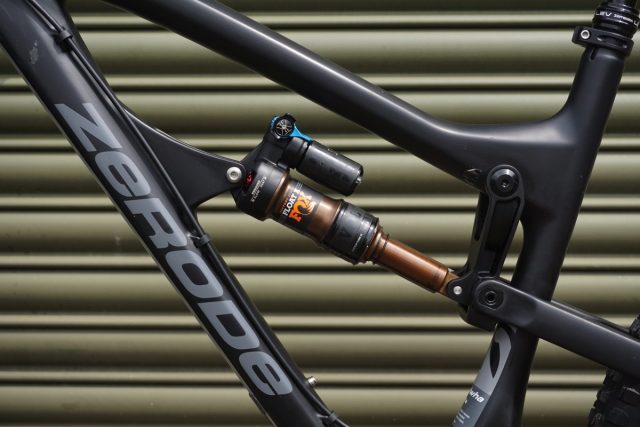 "In Māori mythology, Taniwha (Māori pronunciation: [tanifa]) are highly respected protective guardians, or in some traditions, stealthy, predatory beings. The Zerode Taniwha could be seen as both of these. Fundamentally the Zerode Taniwha is about making the mountain biking experience better. Nothing inspires us to ride more than a quiet, low maintenance, confidence inspiring bike. For those that ride for fun, the Zerode Taniwha will inspire you to ride in any conditions on any trail. If you are racing, whether it for an EWS podium or for bragging-rights amongst mates, the Taniwha provides an edge your competition won't have" – From Zerode Bikes.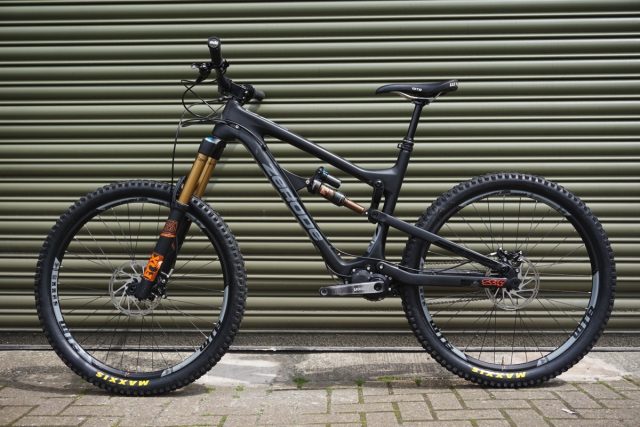 Zerode Taniwha Features
Carbon fibre frameset
27.5in wheels
Clearance for up to 2.8in wide tyres
160mm rear wheel travel
Linkage-driven single pivot suspension design
Designed for 160mm travel forks
65° head angle
74.5° seat tube angle
430mm chainstay length
12-Speed Pinion Gearbox
142x12mm dropouts w/singlespeed rear hub
Internal cable routing
Claimed frame weight: 2580 grams (medium frame without gearbox)
Frame sizes: Medium & Large (X-Large at a later date)
Complete Bike RRP: From £5799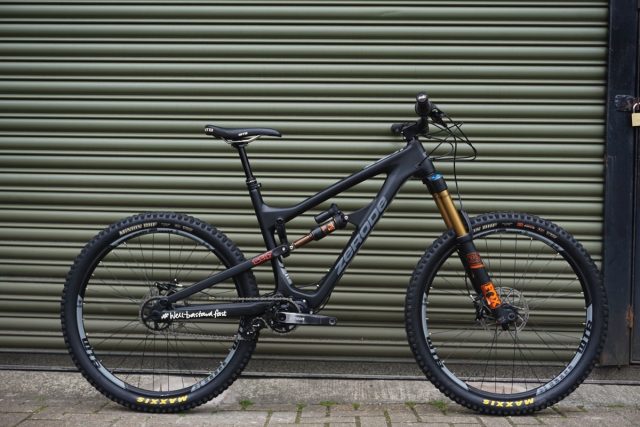 Equipped with 27.5in wheels and 160mm of suspension travel front and rear, the Zerode Taniwha is a purpose-built enduro bike. Or All Mountain bike. Or long-travel trail bike. Or whatever people are calling it this week.
It's been crafted out of carbon fibre, and is setup with plenty of modern numbers including a 65° head angle, and a 74.5° seat tube angle. Curiously, it's on the shorter side in terms of reach, with the Medium frame coming in at 415mm. Compare that with a Medium Bronson (425mm) or a medium Whyte T-130 (449mm), and the Taniwha looks a touch short.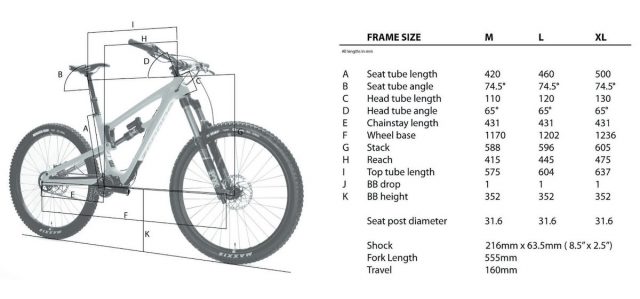 With that in mind, we have a Large size frame on test, which has a roomier 445mm reach measurement, while still being fairly compact in the seat tube length. Andi is currently testing the Taniwha, and he stands at around 178cm tall, making the Large size Taniwha a good fit.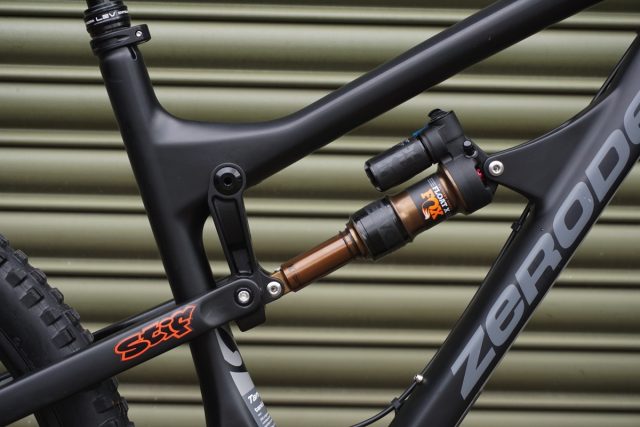 There's 160mm of rear travel out back, with a Fox Float X Kashima-coated shock doing the slidey slidey. It's driven by a machined alloy rocker linkage, which connects to the carbon fibre seatstay via a large sealed bearing pivot that features an expanding collet to keep it tight.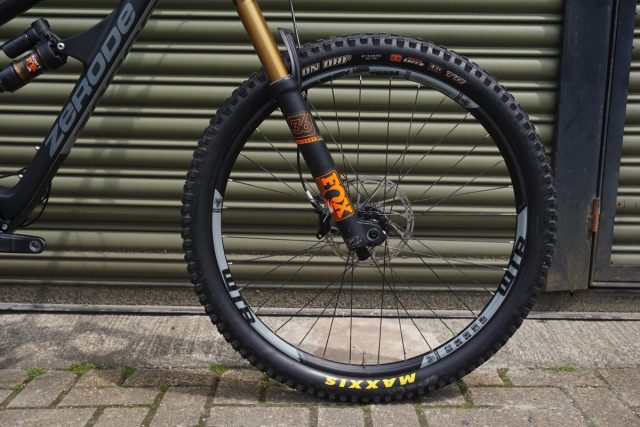 Up front is a matching gold Kashima-coated fork from Fox, with 36mm diameter stanchions and a FIT HSC/LSC damper offering the big-hit control. It's also got 160mm of travel and an adjustable air spring that can be tuned via volume spacers. UK Zerode importers, Stif, gives you the option of several different fork and shock options on the Taniwha, including models from Fox, RockShox and BOS.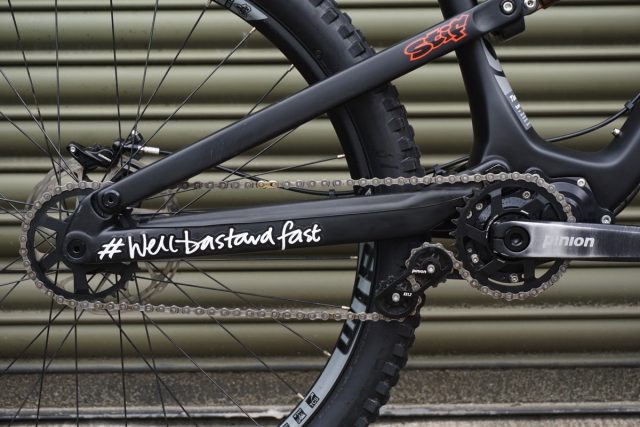 So far, so standard. Where the Taniwha builds intrigue is in its Pinion gearbox drivetrain. Rather than a conventional derailleur-based drivetrain, the Pinion system locates 12 gears inside a bottom bracket-mounted gearbox, keeping weight low and central in the frame. There's still a chain to link up the rear wheel, but it runs in a singlespeed configuration, leaving all the gear shifting to the gubbins inside the gearbox.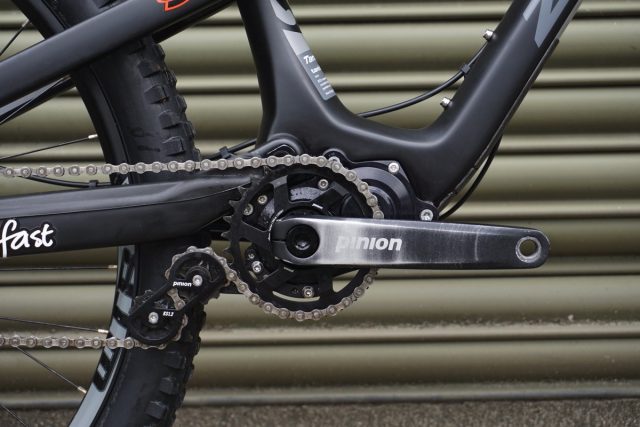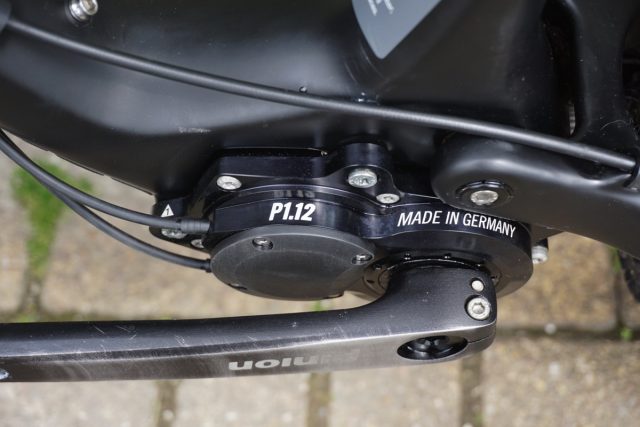 The gearbox Zerode has specified on the Taniwha is Pinion's P-Line box, with 12-speed shifting inside. It's a fully sealed unit that isn't meant to be pulled apart by the user. Instead, all you have to do is open up a small port on the gearbox to drain out some lubrication oil once a year (or every 6,200 miles – whichever comes first), and refill it with 60ml of fresh fluid.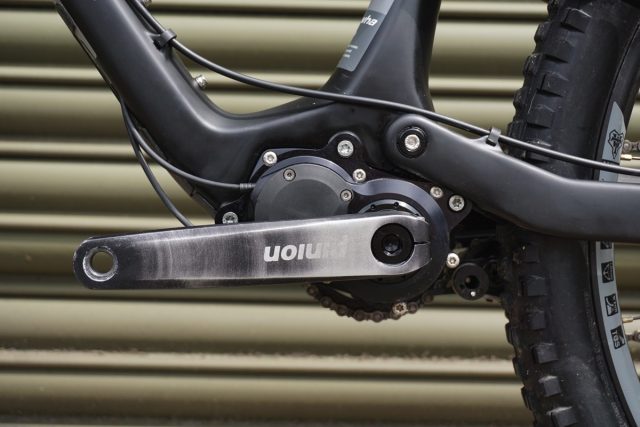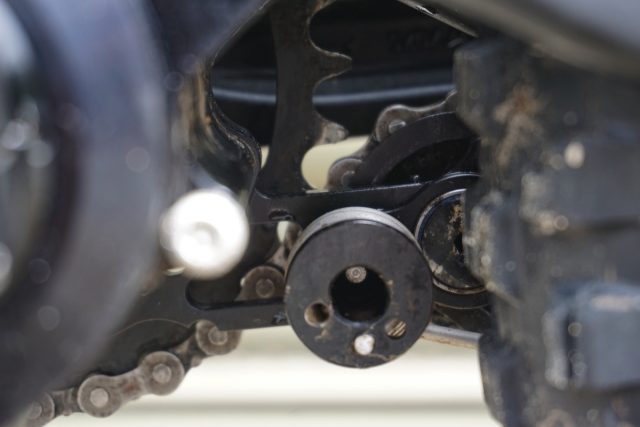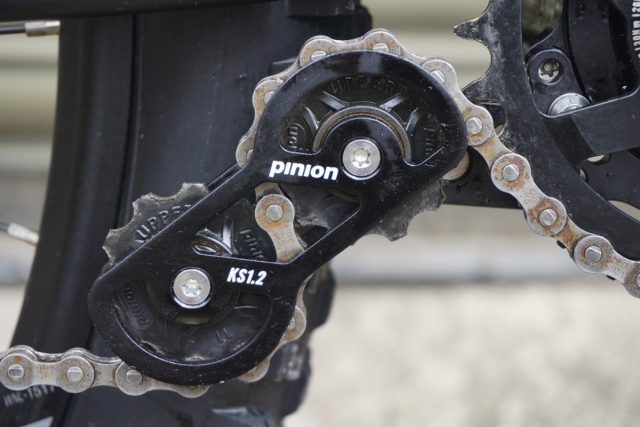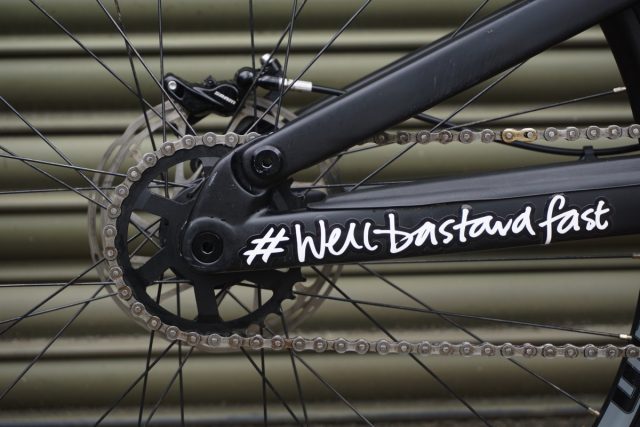 To achieve the right gearing, Zerode has spec'd its own sprocket on the rear, being a 30t size. The external drivetrain is effectively a singlespeed setup, with the rear wheel rolling around a 142x12mm singlespeed hub. This helps to build up a stronger rear wheel thanks to the wider spoke flange spacing, and it also reduces unsprung mass by removing the traditional cassette and rear derailleur off the rear axle. The concept here is to deliver more supple and responsive suspension action, by allowing the rear wheel to move out of the way faster. Other advantages of the singlespeed setup include a constant chainline, which has allowed Zerode to optimise pivot placement without need for consideration of other gear ratios.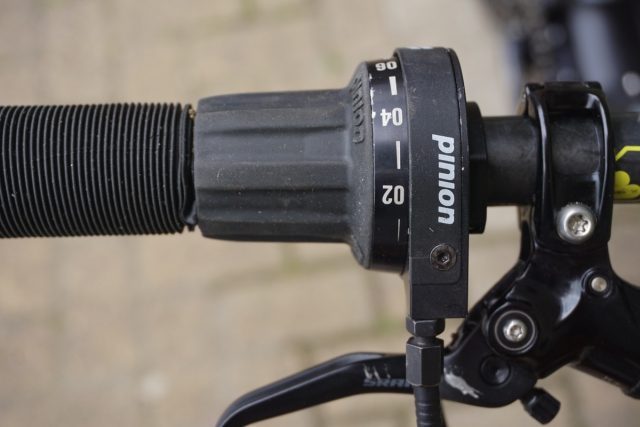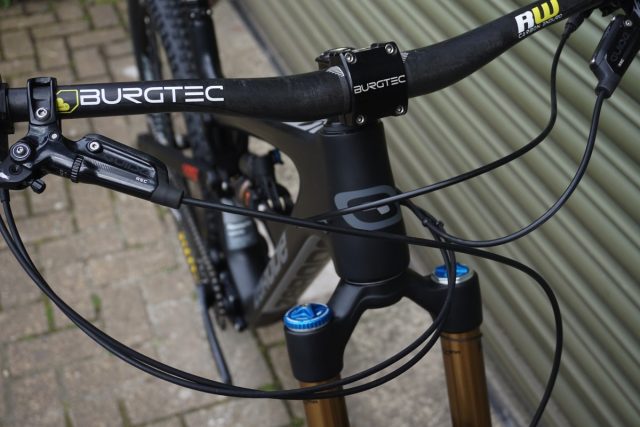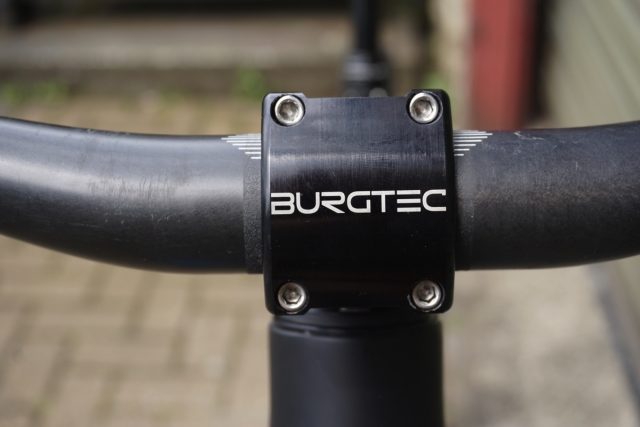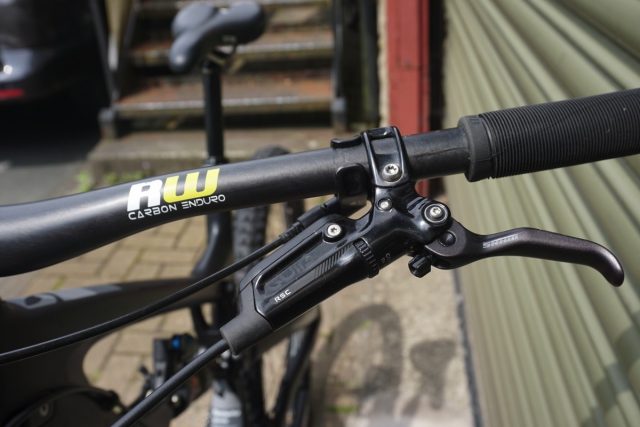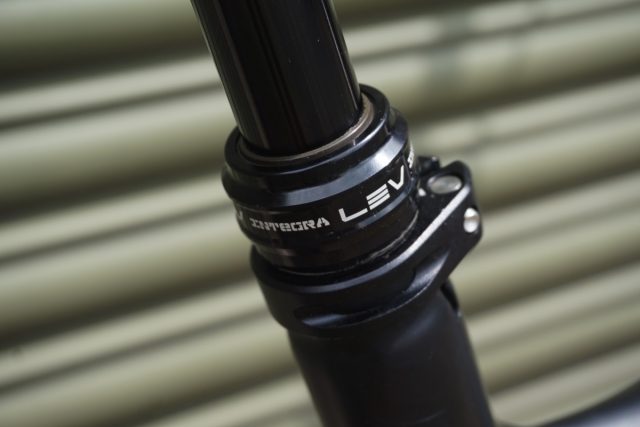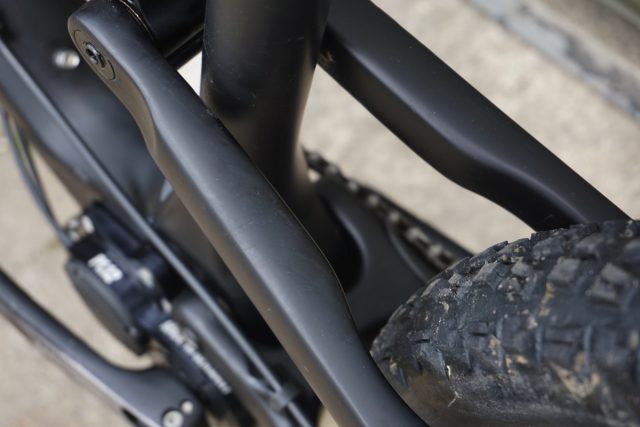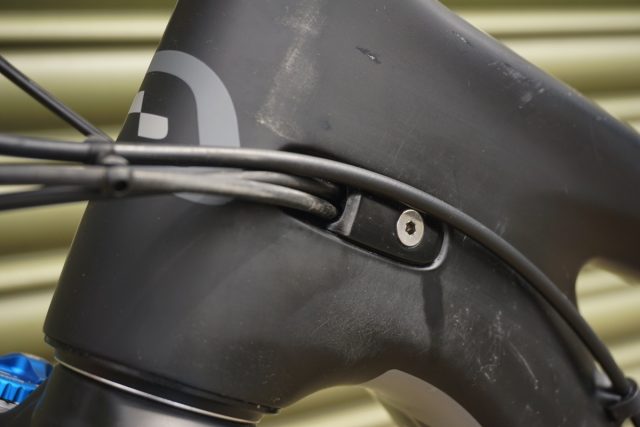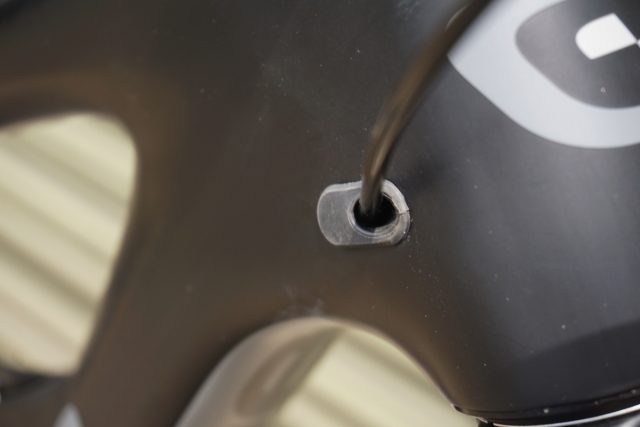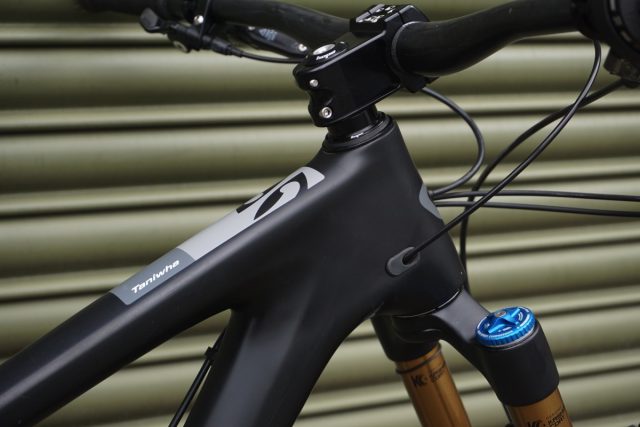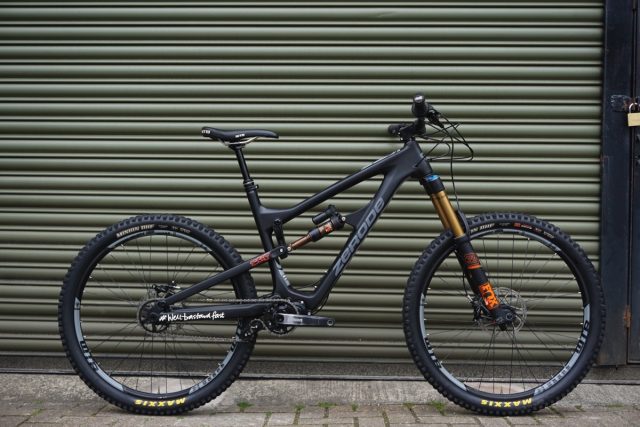 You'll be able to read our full review of the Zerode Taniwha soon, though make sure you check out the video below, where we chat with Stif's Zerode main-man, Sammy, about the Taniwha.
You can get more information about build kit options and such via the Stif website, or head to the Zerode Bikes website for further information about the Taniwha and the brand.
Zerode Taniwha Specifications
Frame // Carbon Fibre, 160mm Travel
Fork // Fox 36 Float Factory Series RC2, 160mm Travel
Shock // Fox Float X Factory Series
Hubs // Hope Pro 4, 110x20mm Front & 142x12mm Singlespeed Rear
Rims // WTB Frequency Team i25, 32h, Tubeless Compatible
Tyres // Maxxis Minion DHF EXO 3C 2.35in & Minion DHF EXO 2C 2.35in Rear
Drivetrain // Pinion P1.12 Gearbox
Shifter // Pinion Rotary 12-Speed
Cog // Zerode Custom 30t
Brakes // SRAM Guide RSC, 180mm Front & Rear
Stem // Burgtec Enduro 35, 50mm Long
Bars // Burgtec Carbon Enduro 35, 800mm Wide
Grips // ODI Longneck
Seatpost // KS LEV Integra, 150mm Travel
Saddle // WTB Volt Race
Size Tested // Large
Sizes available // Medium & Large
Claimed weight // 15 kg (33.1 lbs)