OK, we've had a couple of weeks of rain, yes, it's good for the plants and all that. Has anyone noticed just how good it's been for the nettles? And the brambles? Some of our local trails are going to take a machete to clear if the favourable weather (for weeds) continues. Hopefully, though, the trails are a little quieter as the New Walkers are back to spending Sunday afternoons in the pub. We hope you're continuing in your new-found joy of mountain biking, perhaps doing a few distanced meetups with friends and perhaps thinking of venturing more than five miles from home again. At least you'll have no excuse for not knowing every inch of your local trails, eh?
In the meantime, it seems that the bicycle world is waking up and getting ready for things to start to come back in stock again over the next few weeks…
Nukeproof Reactor Holiday Package
Amanda is heading to France soon with her Nukeproof Reactor and a big silly grin on her face. She is smug because she has started to maintain bikes properly, turn up to rides fully equipped, take ride snacks… you know, all the basics. Her frame bearings need replacing and no holiday spares box is complete without a spare mech hangar.
Singletrack Lockdown A3 Art Print
The cover artwork for Singletrack Issue 131 really captures our lives in lockdown. And we thought it would be really nice to have these on our wall, and your wall too. Yeah sure, these are weird times, but one day we'll look back and reflect on this period of our cycling lives.
"Hey Granddad what's that picture about?".
"Sit down and let me tell you all about life as a mountain biker back in 2020. I was a fit young man, with not only hair, but also teeth. A crazy virus turned up and really dicked with things. Our Prime Minister paid everyone to stay at home, you know, Barmy Boris, the scruffy clown in the "Barmy Donuts" TV ads, he used to be our Prime Minister. Anyway, us mountain bikers were special, we were allowed out, we were the only truly free ones. So we made the most of it, and cycled like it was the end of the world. And the weather was the bollocks too".
"Granddad, what's a mountain bike".
"P1ss off. You're adopted".
Smith Lowdown 2
Have you ever looked at a field of grass and thought that it looked delicious? No? Then you have obviously never worn a pair of Smith glasses with Chromapop lenses. It might not be sunny now, but pop a pair of these on and those magic lenses Sven Martin the crap out of the world! Everything is vivid, the world looks way better the only thing they lack is a shot of Vitamin D!
Muc Off Pressure Washer
Having spent the whole of lockdown cleaning his bikes with a pathetic hose pipe and sponge, Andi has finally upgraded to something with more grunt. Designed specifically for cleaning bicycles, the Muc Off Pressure washer comes with a selection of wands for blasting away muck and grime, but it's the one fitted here which is most fun. With a bottle of the pink stuff screwed in, the powerful pressure washer will cover your target with thick white foam, then all that's needed is a few gentle strokes of a brush and a blast with water to bring your bike back to showroom standard. Now imagine if Hannah had written this…
Tile Sticker
This waterproof 'Sticker' can be attached to anything you might value and want to locate – your bike for example, wallet, or maybe your glasses case (assuming you actually put your glasses in a case… the case alone is not going to help you see much!). The battery lasts for 3 years and the Tile app tracker will pick up the Sticker from up to 46m away. You use the accompanying app to 'find' the item, and it'll tell you if you're near – like a fancy modern treasure hunt, only for reading glasses rather than a pirate's chest. There's also a community function, so other people using the Tile app can help you find your lost items.
Shimano SPD Pedals
From Shimano, the company that literally invented the useable off road clipless pedal, is this pair of SPD lovelies. And even though it's wrong to say 'Shimano SPD' (because the 'S' already stands for Shimano), we need to point out that these are from the company that got it so right, the first time, around 28 years ago. And in all the fuss about 12 speed this and that, it might have gone unnoticed that Shimano has been quietly improving the classic SPD pedal with every generation. Here, the XT pedals have been slimmed down to under 350g, while still offering a large support area for your shoe when mashing down. The XTR pedals, meanwhile weigh barely 50g more, but boast a cage for both protecting the pedal mechanism in the rocks, but also to help you find the pedal quickly, and to give a large platform for support, even when not clipped in.
DT Swiss XMC 1501 Carbon Wheels
The DT Swiss Spline One XMC 1501 wheels launched this week and offer a big weight saving over previous wheels. There are many new developments on show here, like the Ratchet EXP drivers on the new 240 hubs. 36 points of engagement, with one of the star ratchets now fixed in the hub, rather than both of them floating like the previous generation. DT Swiss Competition Race spokes tie it all together. The rims are hookless and 30mm internal width and come in at 1639g for the 29er, 1545g for the 27.5. The wheels are guaranteed for TEN YEARS, where they'll get massively discounted prices to replace their spannered wheel/s. There's also a slightly chunkier EXC wheelset for the same price, intended for enduro. The wheels come with an XD driver fitted, but with a Shimano Microspline driver in the box, along with Centrelock adaptors if you want to go for six bolt rotors.
DT Swiss Spline 1700
Not everyone is a fan of carbon, or of the price of it, so the DT Swiss XM1700 is the more affordable way of getting the star ratchet performance of a DT Swiss hub, but with a welded alloy rim instead. We've had previous versions in on test and they've proven to be tough enough for the job. The new ones have three versions – the XR (racy), XM (er, mountain biking-y) and EX (enduro-y) using different builds and rims. The XR features 25mm internal width, while the XM and EX are 30mm internal. These XM 1700s are rated for a 'system weight' (rider and bike) of 120kg and all wheels come in 27.5 or 29. There's an XD or Microspline version and you need to specify when ordering, but they're easy enough to swap (or throw star ratchets on the kitchen floor… ahem). Talking of which, these use DT 350 hubs that still use the old twin, moving star ratchet cassette system. Which works just fine.
Madison Zenith and Roam Clothing
Our model from the 'Cheapo Modelling Agency' is sporting some of the latest threads from Madison's clothing range. Here, see him relax in between rain showers, resplendent in Zenith Shorts (£59.99), the Zenith short sleeve top (£34.99) and Madison Alpine MTB socks (£10.99). The gloves are Zenith too (£24.99). The dog can be yours for a salmon treat or two…
Our model has now changed into the Roam range, also from Madison. There's the blue short sleeve Roam top (£32.99) and the olive coloured Roam shorts (£49.99). Matching Roam gloves are £19.99.
Fabric saddles and bar tape
These crazy looking saddles from Fabric are from the new school of saddle design, where saddles are a shorter than has been traditional for the last hundred years. They're designed for riding in an aggressive, aero race position and are intended for cross country racers, gravel and road riders. There are two different widths and a choice of carbon, cro-mo or titanium rails. We've seen a few new school race bikes appearing with similar saddles, so we're going to have to get the spandex out and give them a try.
Fabric Hex Handlebar Tape
With all this lockdown gravel and road riding going on, it's surely time for some fresh handlebar tape. Fabric's Hex tape has a silicone backing for buzz absorbing, and comes in a dual colour split on each side, so you can have black on high wear/high dirt bits, with a bit of colour for those drops that you're never in…
Well, there's a bit more, but we're going to save that for next week for you. You can really have too much of a good thing, you know? We hope that the improving state of the weather gets you out and about and the lure of the reopened garden centre is deaf on your ears. Whether you're a super-early Sunday rider, an after coffee meeter, or a 'whenever I get time in the afternoon, hey it's light until ten' kind of a rider. As long as you get the ride in.
In fact, let's all get a Ride On Time, eh? BOOM!
---
Let's keep in touch
By ticking the box below we can send you our weekly story digests featuring editorials from the Singletrack team, latest membership deals and offers. We promise it will be a worthwhile deposit in your inbox, and if it isn't a quick click will unsubscribe you. You have nothing to lose.
By entering your email address in the box below we can send you our weekly story digests featuring editorials from the Singletrack team, latest membership deals and offers. We promise it will be a worthwhile deposit in your inbox, and if it isn't a quick click will unsubscribe you. You have nothing to lose.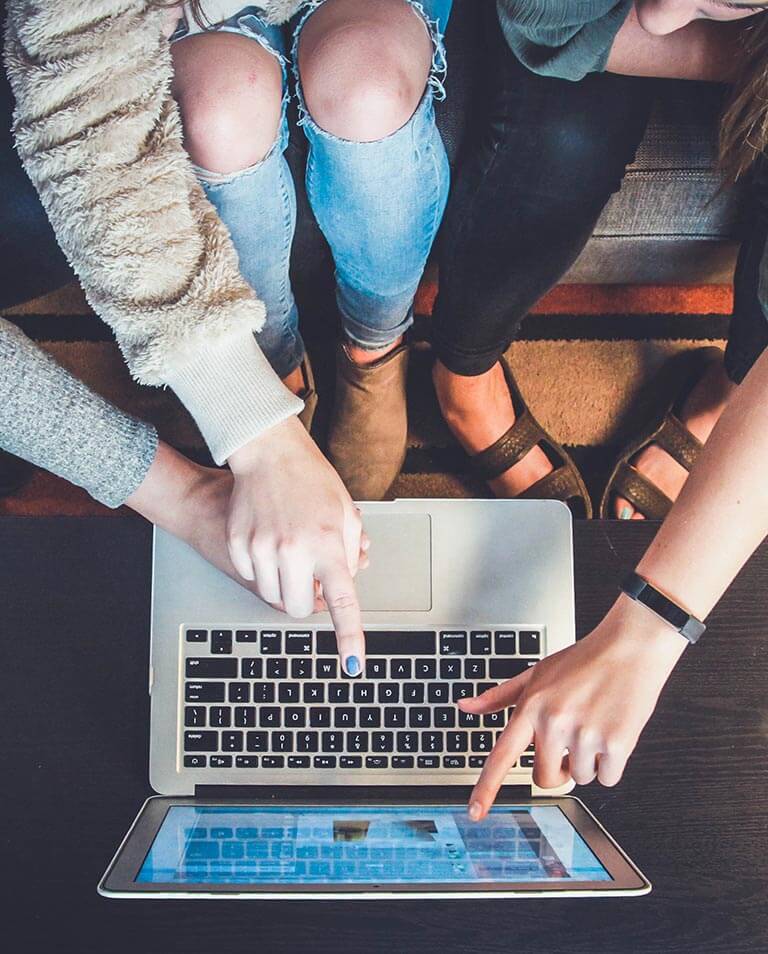 Oh boy! Have we got news for you!
Newsletter Subscription
Thanks for popping by - why not stay a while?
IT'S FREE
Sign up as a Singletrack Member and you can leave comments on stories, use the classified ads, and post in our forums, do quizzes and more.
Join us, join in, it's free, and fun.
---