If we could predict the future we'd be rich beyond our wildest dreams, and would be able to afford to buy our own bikes and ride off into the sunset. Instead, we live frugally on a diet of test bikes, pies and free t-shirts, and ride off into the murk and driving rain. Nonetheless, it is our job to attempt once again to take the pulse of the bike industry and predict what the year ahead will bring. So here are our predictions for 2020.
Amanda – Art Director
Last year, Amanda predicted:
We think this was more a case of wishful thinking the accurate foresight. Happily she does now have a dropper that drops, albeit at a push of a button, so maybe dreams do come true. What does she think the year ahead holds for us?
It's nice when you buy something and it comes beautifully packaged, like a little gift to yourself, but what's also nice is less stuff in the world. New tools presented in a box that's far too big for them, and they're held in place with zip ties – infuriating. We know the damage we're doing to the earth, we know plenty of alternatives, so hopefully companies will start to catch on.
Better Public Transport for Bikes
Oh wait, I'm doing my 'wishful thinking' list again like last year, aren't I…
Andi – Content Demon
Last year, Andi foretold:
Accessories and Tools That Run Off An E-bike Battery
Sub 40lb E-bikes
So, yeah, kinda, maybe. There are lights that run off e-bike batteries, but so far the e-bike accessories have tended to be in the utility and urban camp rather than the MTB one. And sub 40lb e-bikes… well, the new Kinesis Rise just squeezes under the bar, but they're certainly not commonplace yet. What wizardry does Andi see in the year ahead?
Inductive Battery Technology
As bike manufactures attempt to make lighter and less bulky looking e-Bikes they are going to turn to new technologies and one that I think is a no-brainer is Inductive Battery Technology.
We see Inductive battery tech on smartphones, but this tends to be a solution to wireless charging, what I'm predicting for e-Bikes is a wireless battery coupling between the motor and battery.
This would allow manufacturers to reduce the number of components and wires in a frame giving them more room to play around with when slimming down tubes.
Bigger Single Crown Forks
Partly because of e-Bikes, but also because we tend to ride our bikes a lot harder than we ever have before, I predict we're going to see larger diameter legs on single crown forks.
There are already rumours that Fox is working on a Fox 38 fork, but I also believe RockShox will soon have something equally as chunky on the market too. A fork bigger than the Lyrik, a new Totem if you will, but I think they'll have a new name to go along with it.
More YouTubers and More Non-bike brand sponsors
We're seeing a shift in our sport and I think it's going to have a knock-on effect on who we see backing major teams in the future.
Downhill mountain biking is still hugely popular, but I wonder how many bikes are actually sold thanks to Tracey Hannah, Tahnee Seagrave and Loic Bruni winning? More importantly, how many e-Bikes are sold thanks to the sponsorship of a downhill or enduro team? And let's be honest, that's where most companies are making their money.
What I expect to see is bike brands investing less in team sponsorship and more into backing YouTubers and influencers. We're already seen this with a few riders like Sam Pilgrim and Matt Jones, and I think this is going to increase over time.
At the same time, I don't believe the number of downhill teams is going to be reduced and in fact, I believe even more money could find its way into racing from sponsors outside cycling.
Imagine if Monster Energy was to create their own team? DJI would be a perfect fit too and they certainly have deep enough pockets to do so. Could we see car manufacturers be more active? Tesla perhaps?
Chipps – Editor – Predictions for 2020
For 2019, Chipps said we'd be experiencing:
Big and bigger wheels.
More things to have to charge up on every ride.
Big name drug popping.
Chipps got the mullet wheels right – they're everywhere this year. And SRAM launched AXS, its electronic groupset, so that was about right. And he said there'd be inadvertent drug popping – and we got Martin Maes. So full marks to Chipps, his finger is hand round the bleeding aorta of the bike industry. Here's where to put your money this year: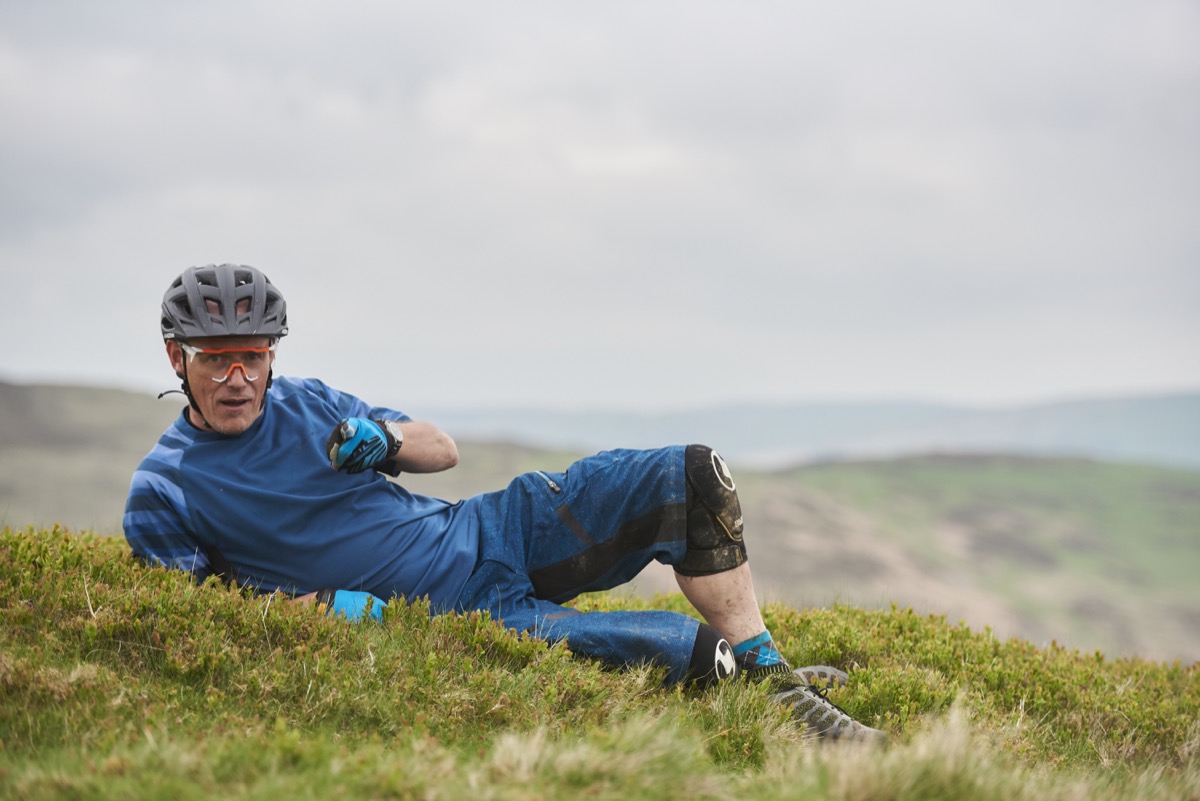 Wireless XTR
It's now or never for Shimano. With the launch of wireless SRAM Eagle AXS shifters and mech (and dropper post) in 2019, there's no longer any interest in wired gear shifting electronics. Bikes like the new Ibis Ripley or Evil Following have no provision at all for Di2 batteries or the wiring needed for Shimano's Di2 system, effectively killing any demand for Shimano's vision of the future.
2020 is going to have to be the year that Shimano offers wireless electronic shifting, if it's going to offer electronic shifting at all. The simultaneous launches of XT and SLX in 2019 hinted that Shimano has accepted it needs to chivvy up its one-groupset-per-year ideas and react a little more in time with the market. Arguably, creating a whole new electronic system is easier than forging a new groupset from aluminium billets (though I'll admit I have never made either…). So, 2020 Shimano – we're expecting big things.
More events cancelled due to bad weather
Recently, and increasingly frequently, our changing climate has meant that when it's wet, it's really wet. When it's windy, it's really windy. Many events now are pulling the plug before running the event. This costs a lot of money, but the thought is that it might be better to cancel now, before staff and cleanup costs, rather than risk the reputation of the event.
In 2019, we saw several events cancel, despite being organised mid-summer – the Malverns Classic was cancelled a few days before due to a waterlogged venue, the 'Ard Rock Enduro was also cancelled due to flash flooding. Some events like Tweedlove's Transcenduro pressed on, but suffered from a drop in visitor numbers (though most racers still turned up to race.) Fort William was wet again, but went ahead regardless, though in the past high winds have threatened to shut down the gondola.
I think that 2020, we're going to see more extremes of weather, and more events pulling the plug before it's too late. Make sure you line up a Plan B.
A carbon backlash?
Are we on the edge of a carbon backlash? Certainly in the UK, it seems that carbon fibre still hasn't dominated the mountain bike world like it has on the road. Many riders have shied away from carbon, not just due to cost, but due to steel and aluminium being seen as having better impact resistance and just better at enduring the day to day abuse of mountain biking.
While carbon handlebars seem reasonably universally accepted, the same can't be said for rims, where many harder or heavier riders have gone back to more ductile aluminium. As for frames, both Cotic and Orange have long shied away from the black stuff and it doesn't seem to be slowing sales down. While we're unlikely to see Ibis and Intense, who only make carbon bikes, introducing steel hardtails (Update – thanks for ruining things for me with your alloy Ripmo AF, Ibis!), I think that 2020 will see a drop in the popularity of carbon wheels and an increase in people trying (again) to do more interesting things with steel and aluminium frames. 
Chipps' other stuff that might happen in 2020:
A renewed interest in women's racing, similar to the buzz behind women's football and hockey, I reckon that more general interest will turn to the great battles that have been happening in the women's downhill and cross country race scene.
More deaths: Finally, I don't want to come across as overly pessimistic, but with riders pushing the limits of what can be ridden, what heights can be dropped and how long you can race without sleep, it's only a matter of time before we get another in-competition death or life-changing injury.
Hannah – Editorial Wrangler – Predictions for 2020
What did Hannah's tinfoil hat radar pick up coming for 2019?
The slow death of model years
Head Injury Headlines
Women's Free(ride)dom
The big companies are still doing model years, but we are seeing smaller ones develop their new bikes when they're good and ready. Team rumours are still circulating, so we don't really know if any big names will be dropped in favour of more organised influencers. Head injury awareness did seem to be greater – with plenty of debate over Trek's WaveCel claims. And Red Bull Formation and Vero Sandler's Vision movie certainly put women's freeride on the map. About a 50/50 hit rate there for Hannah. Can she do better for 2020?
Less Is More
I think we're going to see more playful mid travel bikes. We've seen a few 'XC plus' models – XC bikes beefed up to trail standard – and I think that will continue. But I think we're going to see something more like 'Enduro minus' appearing too. But there won't be anything negative about these 120mm-ish travel bikes. They'll be super capable and you'll be able to throw them down pretty much anything you want. With great performing modern suspension and dialled geometry, there's no need to heave a huge travel monster everywhere you go (though there will still be a place for them). Responsive and playful, these will be the bikes for people who want fun and don't feel the need to compensate for anything with six inches of travel.
Cheaper Bikes
We've seen a bunch of sub £2k full suspension bikes that are real and proper machines, rather than bike shaped objects or seriously compromised in the suspension department. A fair few of them were coming in more towards £1,000. With the popularity and dominance of the Calibre Bossnut at that end of the market, I think we'll see other companies getting in on the act. Better value bikes for all – hurrah!
Eco Consciousness
There are plenty of companies that have been founded on being eco-friendly and ethical, but I think we'll start to see more mainstream companies follow suit. They'll be switching to recycled, organic, or 'Blue Sign' certified materials, and making noise about it. I think this will fit with consumers being happy to pay a bit more for a good thing less often, rather than use it, abuse it and replace it throwaway items.
What do you think the year ahead has in store for us? And do you think we're way off the mark in our predictions?
---