Up until recently, the options for plus tyres have generally left a lot to be desired for riding anything beyond hardpack and dry, rocky trails. Thankfully for us British folk, Maxxis released its versatile High Roller II, and aggressive Minion DHR II tread patterns in a huge 27.5×2.8in size to offer some proper grippy options for those who want to go chubby. To put these tyres to the test, we gave them to our Tweed Valley-based tester, Tom Nash, to see if his opinion on plus tyres could be swayed. Over to Tom!
---
Plus. The pros and cons of such a set up are already widely written about, but one thing, beyond doubt, is that the grip you get from running tyres this wide at pretty low pressures is insane. You can read this in two ways. One is great traction and confidence going downhill. The other is a fair amount of friction, drag and effort going uphill. Both are true, and I could go into a whole lot more about what I thought of the whole 'plus' concept in general. But before I do that, let's have a good look at the tyres themselves.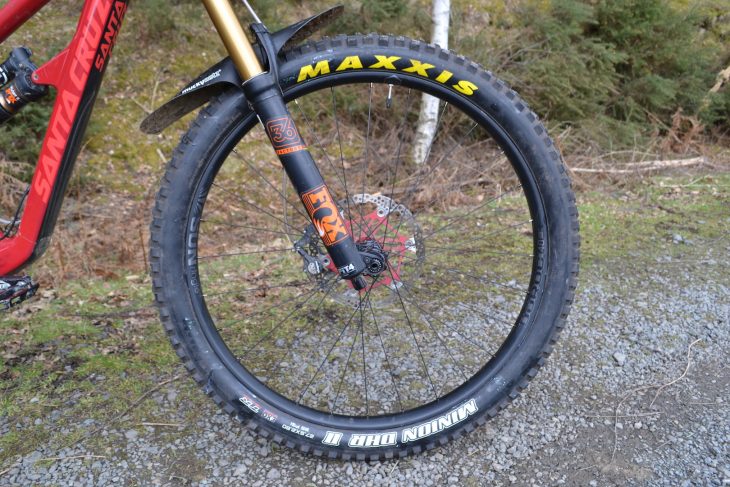 As a family of tyres, the High Roller II and the DHR II are well ridden, well proven and highly rated tyres that are now produced for the 'plus' market in a 2.8in width. Both variants are also available in Maxxis' higher-end 3C Maxx Terra compound for another fiver.
Due to the sheer amount of rubber involved, they do not make for light tyres, with each tyre weighing in at just over 1kg. Both tyres were tested on a set of SUNringlé Düroc wheels (40mm external, 36mm internal width) which gave a good tyre shape and plenty of contact point. Having ridden High Roller II tyres previously in the wet, muddy, sloppy conditions of the Tweed Valley, this went on the rear whilst the DHR II adorned the front wheel.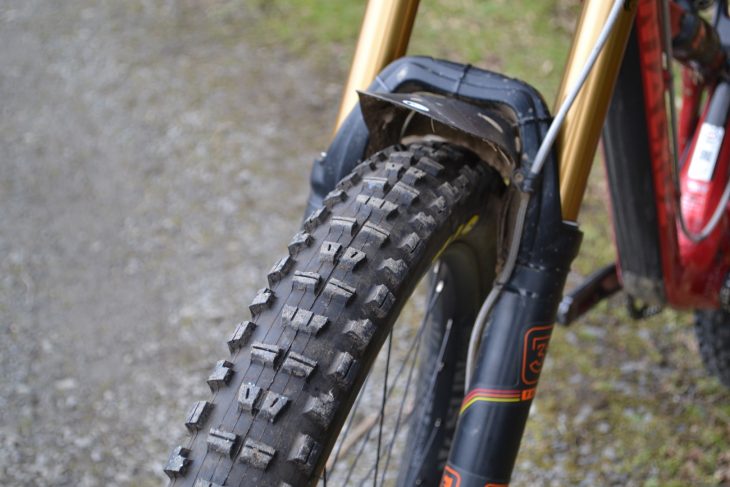 Minion DHR II+ 27.5×2.8in EXO TR
Weight: 1040g // Actual width: 2.67in
I have been a big fan of the DHR II for a while, running it as a rear tyre in 29×2.3in guise through the winter. With large rectangular blocks in the centre and big square side knobs, the grip and braking traction generated on steep and loose technical trails is nothing short of startling. There is a misconception that the 'R' in the name means that this is a rear-specific tyre. It isn't, and in this plus size it makes for a very dependable and sure-footed front tyre and should not be discounted as one.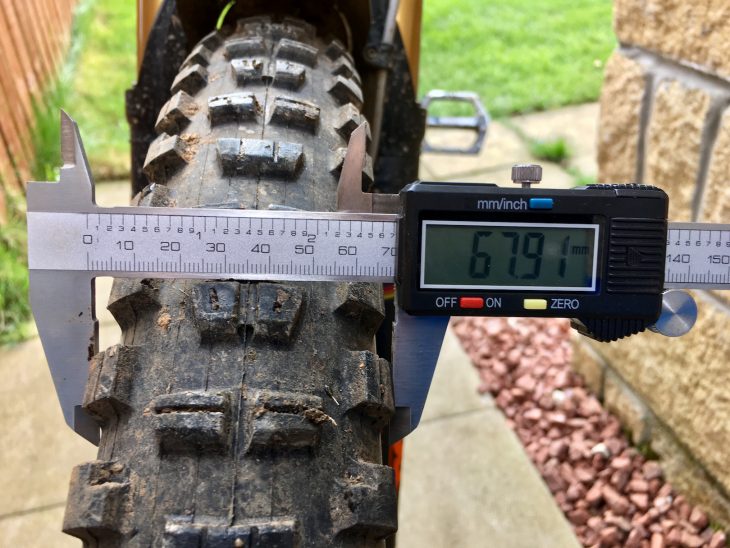 It measured up slightly narrower at 2.67in (14psi no weight), which actually was a good thing since clearance between the tyre and mudguard was very tight. In thick sticky conditions this tight fit did actually cause a build-up that needed the mud to be cleared out with a stick. Fine on DH tracks with a decent gradient where the wheel would still roll, but on more 'enduro' style trails it led to a fully clogged, un-turning, wheel.
The downside. All this grip, which is truly confidence inspiring, combined with a tyre that weights 1040g (without sealant added) makes for a very slow rolling tyre on anything but a true DH trail and a real slog to ride on longer trail rides. For a day on an uplift service however, it's amazing!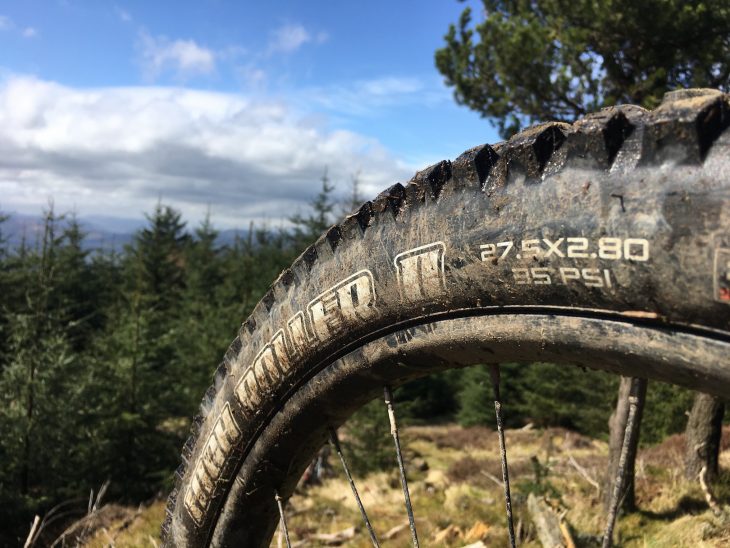 Minion High Roller II+ 27.5×2.8in EXO TR
Weight: 1010g // Actual width: 2.67in
The High Roller II is a firm favourite amongst the Singletrack team and this 2.8in version is no exception. Like the Minion DHR II, it does measure slightly narrower than claimed, though that's hardly a surprise for a Maxxis tyre. With its shallow, ramped centre tread, the High Roller maintains a respectable balance between rolling speed, braking traction and overall grip. It also sheds mud a bit better than the DHR II due to the shallower tread pattern. It is a great all-round tyre and only found itself out of its depth on natural muddy trails where it has a tendency to slide until the large side knobs can bite, and that can require quite a lean of the bike.
On the grittier DH trails of Innerleithen and the hard pack of the trail centres it was never short on grip. A good experiment is trying to do a cutty with plus tyres – I found it nigh on impossible! Given a fair amount of rear wheel braking, the tread has stood up well to wear and the sidewalls have withstood heavy landings and major rock strikes even at 16psi.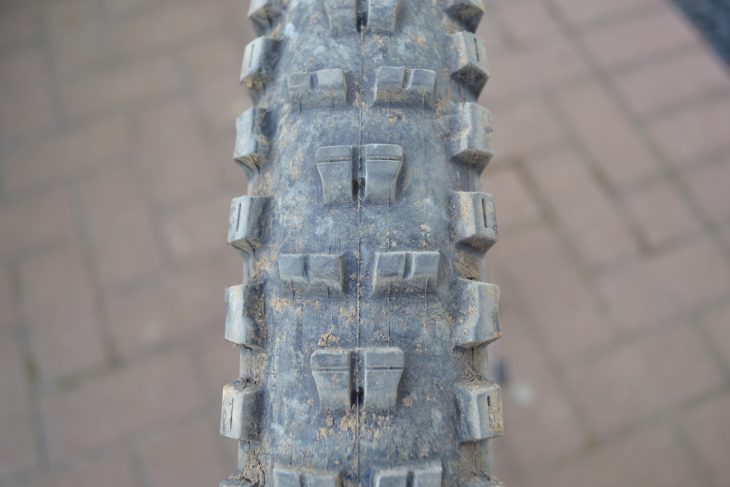 Plusses & Minuses
One random thing I learnt during my testing: if you use an uplift service, it is worth checking with the provider that their method of carriage allows getting 'plus' wheeled bikes on the rack / chairlift / trailer. The 2.8in tyres on test here only just fitted, requiring a 'purposeful' technique to install them, and then a fair effort to get them offloaded again. Likewise, if you have a bike rack – either at home or for your car – bear in mind that the chubby tyres may struggle to squeeze into slots that were originally designed for 'normal' tyres.
Prior to testing the SUNringlé Düroc 40 wheels and 2.8in Maxxis tyres on my personal Santa Cruz Hightower, I'd been using a set of Stan's Flow MK3 29er wheels with a 2.5in Maxxis Minion DHF tyre up front and a 2.4in Bontrager SE4 out back. With a flick of a chip inside the lower shock eyelet, the Hightower can alternate between 29in and 27.5+ setups, making it easy for me to swap the wheels around. That said, I've left mine in the slack-and-low (Ed: Slow?) mode regardless of wheelsize.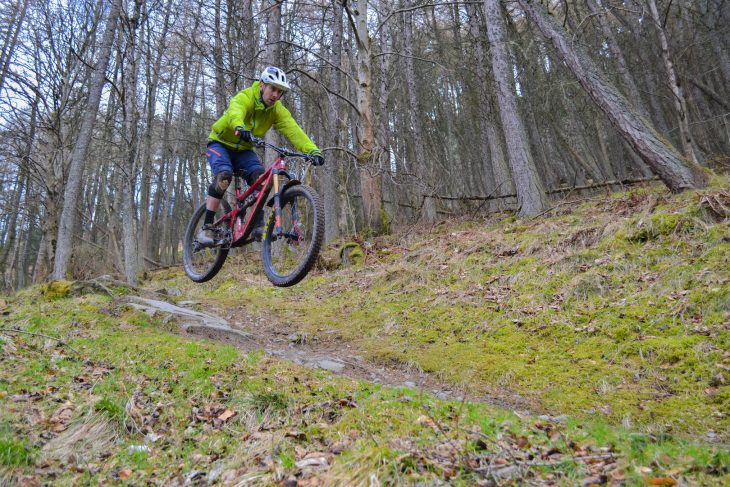 So, after riding the plus setup for a couple of months and then going back to my original 29er setup, what's my take on them?
I already mentioned it above, but to reiterate, the traction you get with the plus tyres is insane. Aside from the addictively high grip levels, the other thing that became really obvious was that the higher volume and large contact area helped reduce the amount of trail chatter on fast, rocky descents. There's simply more rubber to mould and roll over roots and through rock gardens without precarious slides, and that gives a load of confidence. With the added cushioning these large tyres provide, I found I could increase the pressure in my fork and shock by about 5psi without affecting the overall performance and feel of the ride.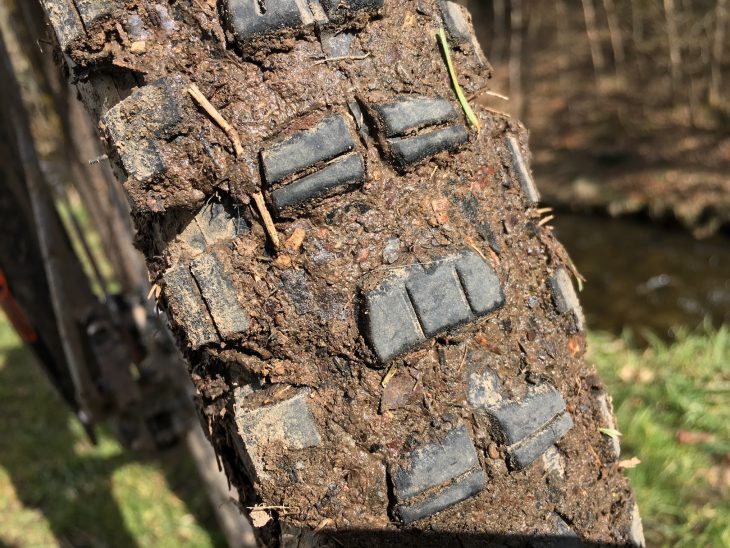 Of course it's not all plusses with plus though. The added grip has to come from somewhere, and that somewhere is rolling resistance. There's more surface drag and more inertia in the wheels, which leads to slower acceleration and an increased effort at the pedals to keep the bike moving. This extra drag is noticeable, especially on long climbs and all-day trail rides, but I even found on the descents that the 29er setup came out quicker against the clock.
For these reasons, I'm not totally convinced on plus tyres for use on a high-end full suspension trail/enduro bike – particularly for competitive types. Personally, I think the added cushioning of a full susser negates one of the big advantages of a plus tyre in the first place, while still retaining the negatives. For ascending the long climbs of the Tweed Valley, it was hard work. And so for this all-day type of riding on my Hightower, I've grown to prefer a 29er setup using a 2.4-2.5in tyre on a 30mm wide rim.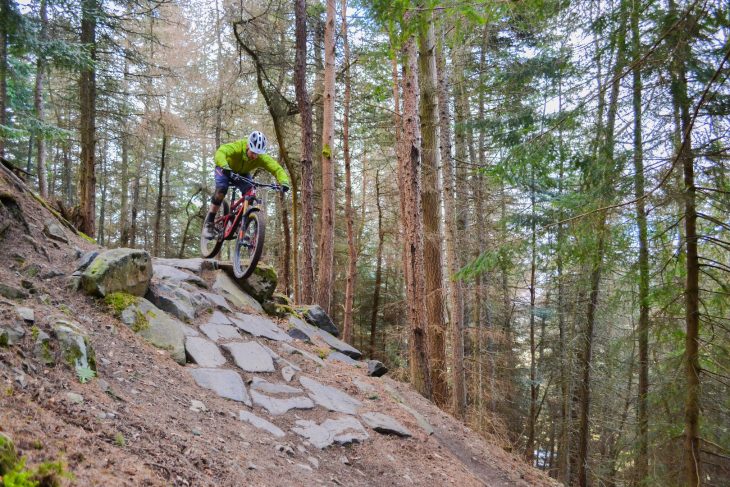 That said, the plus concept does make a whole load of sense for trail hardtails, e-MTBs, and entry-level full suspension bikes where the extra traction and squish leads to more confidence and more comfort. And if you're simply not that bothered about weight and extra drag on the climbs anyway, then you will enjoy a stupendous amount of traction on whatever bike you're riding. I'm certainly not going to deny that I didn't have fun with the chubby Maxxis tyre setup – the more I rode it, the more fun I had in pushing the boundaries of what was possible. Indeed for future uplift days, the 27.5+ wheels and tyres are going straight back on the bike.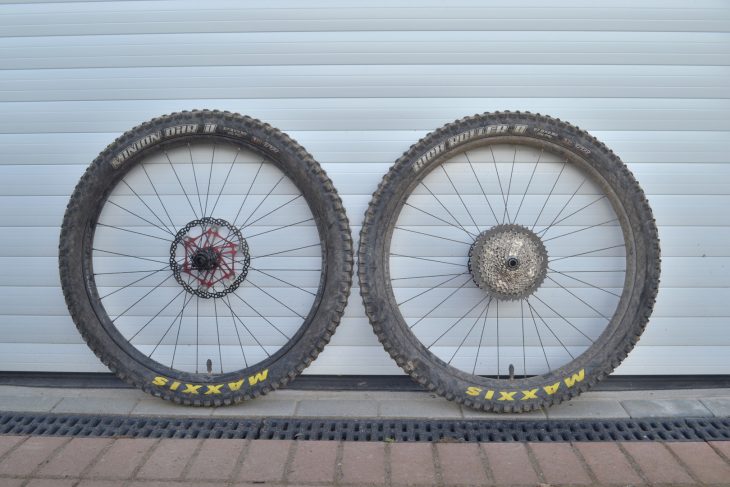 Overall
Both the Minion DHR II and High Roller II tyres offer the same great performance that their narrower siblings offer, with the added benefit of extra traction and the associated confidence. They aren't cheap tyres, but then there is a lot of rubber in them, so that goes some way to explaining the sticker price.
If you want ultimate braking traction and grip on steep, loose surfaces, then the Minion DHR II is probably the most aggressive plus tyre going. It is ridiculously sticky, and that gives a tonne of confidence – especially on the front. Set up with the faster-rolling High Roller II on the back, this 2.8in Maxxis tyre combo, if slower and heavier than a regular-width setup, is a one-way ticket to giggletown.
Review Info
| | |
| --- | --- |
| Brand: | Maxxis |
| Product: | High Roller II EXO 27.5x2.8in, Minion DHR II EXO 27.5x2.8in |
| From: | Extra UK, extrauk.co.uk |
| Price: | £59.99 each |
| Tested: | by Tom Nash for 3 months |