There should probably be cake, and sparklers. Maybe a release of some doves, or a peacock or two. Definitely prosecco (cheaper than champagne, and usually nicer too). Dancing is optional, though you're welcome to take off your shoes and have a barefoot shuffle if the mood takes you. There definitely won't be any of those tin foil balloons which float off into the sky in search of farm animals to choke, or those paper lanterns which drift beautifully away towards the crisp dry moorland. We might have tea lights in jam jars though, if we're still going after dark. Better add a few citronella candles and some mosquito spirals into the mix too. It'll be a good party though. Everyone will be the right side of drunk, no one will cry, no outfits will be ruined by spillages, no one will accidentally throw all their presents in the bin because they put them in a black bag and mixed them up with the rubbish. Everyone will go home and have great sex, and wake up without hangovers.
Yes, there should be a party. Because this is the four hundredth edition of Fresh Goods Friday – that's a lot of bikes, and bits, and bobs. But there isn't a party. There's just more bikes, and more bits, and more bobs. And another rambling introduction that combines waffle with the dark recesses of the author's mind. Some people go to therapy, others write Fresh Goods Friday.
Here we go then. The big four-oh-oh. Party on down and check out Fresh Goods Friday 400!
Specialized Stumpjumper Expert 29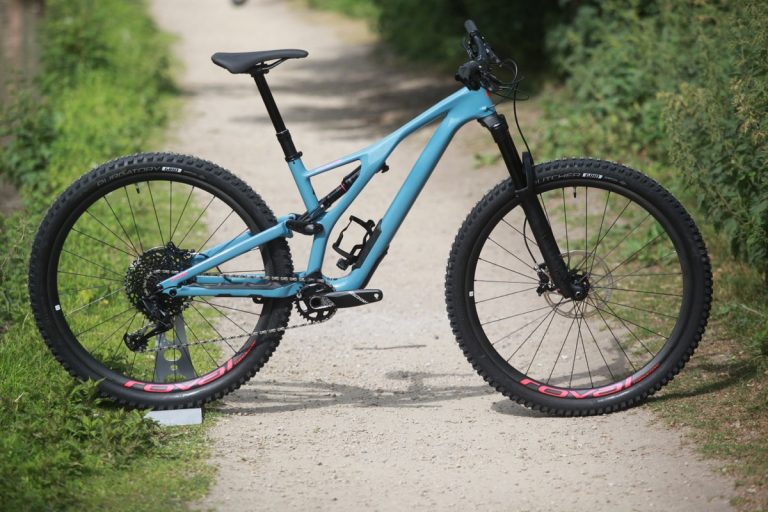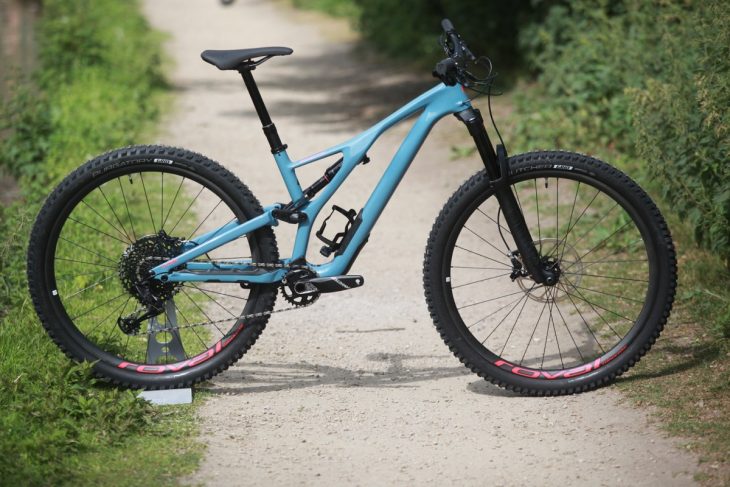 The first of our Stumpjumper duo is this "Gloss/Storm Grey/Rocket Red" Expert 29 model with, yes you've guessed it, 29in wheels. Specialized released two versions of the new Stumpy earlier in the year, and this is the longer travel model with 140mm rear wheel travel and 150mm travel up front.
The frame is made of fantastic plastic carbon with a new asymmetrical design, there's a SWAT door for hiding your Subway sandwich inside, and there's even a threaded bottom bracket shell too!
This Expert level Stumpjumper comes built up with an SRAM GX 1×12 Eagle drivetrain, SRAM Guide R brakes, Specialized's own Command dropper post with 160mm travel, plus a pair of Roval 29er wheels shod with Specialized Butcher and Grid 2.6in tyres.
Specialized ST Comp Carbon 29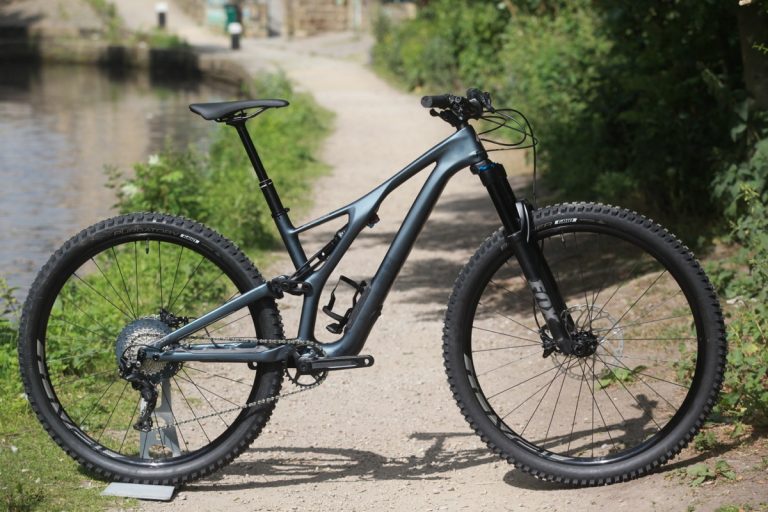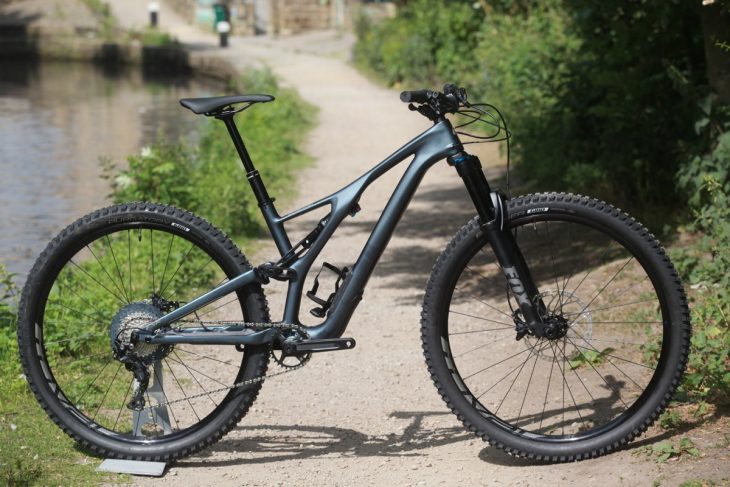 So what's different about this version of the Stumpjumper compared to the one above? We'll the price, and the spec, and the fact it has ST in the name which stands for short travel. Again we're looking at the new asymmetrical FACT 11m carbon frame, but this time there's just 120mm of travel on tap at the rear and 130mm up front.
There's also SWAT and a threaded BB on the ST, but only the single colour option "Satin/Cast Battleship/Taupe".
To get the ST Comp Carbon 29 down to this more affordable price point, Specialized has carefully selected parts from Shimano's 11-speed SLX and XT drivetrains, there's also a crank from RaceFace while Fox takes up suspension duties front and rear.
Katadyn BeFree Filter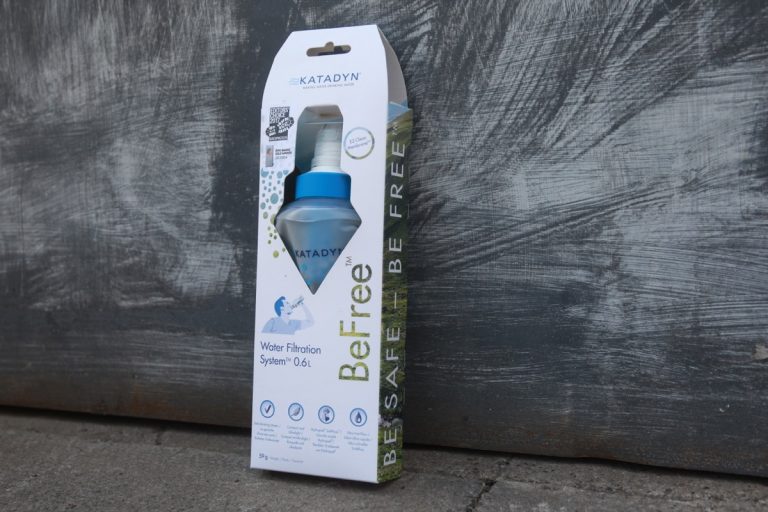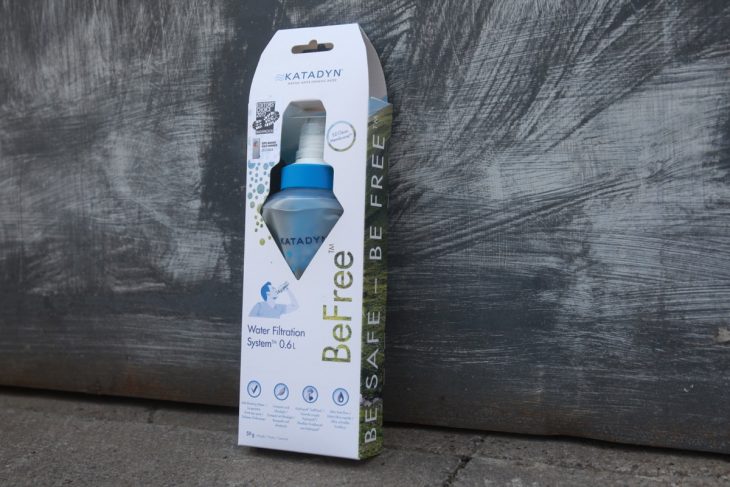 A soft water bottle that will squash down to very little when empty, doesn't weigh much, and then filters your water for you to stop you getting poisoned on your long distance bike ride? Yay! Suitable for clear to cloudy water – which might count the canal out of the equation – it's effective against micro-organisms.
Ratbite Tubeless Insert System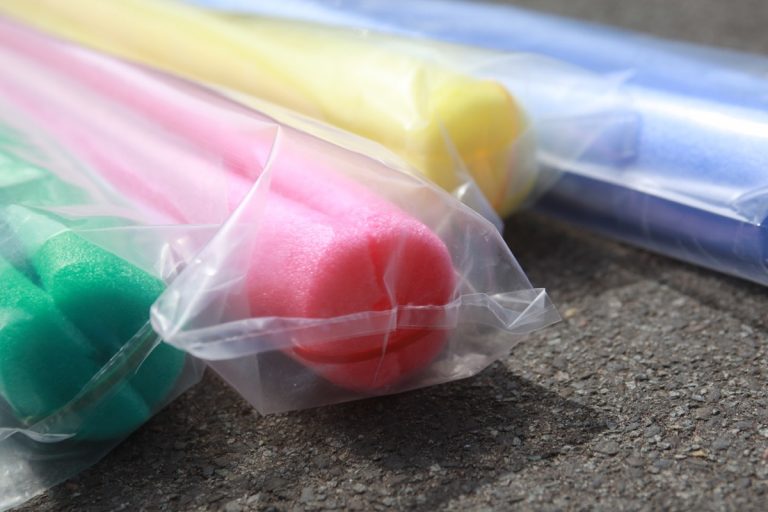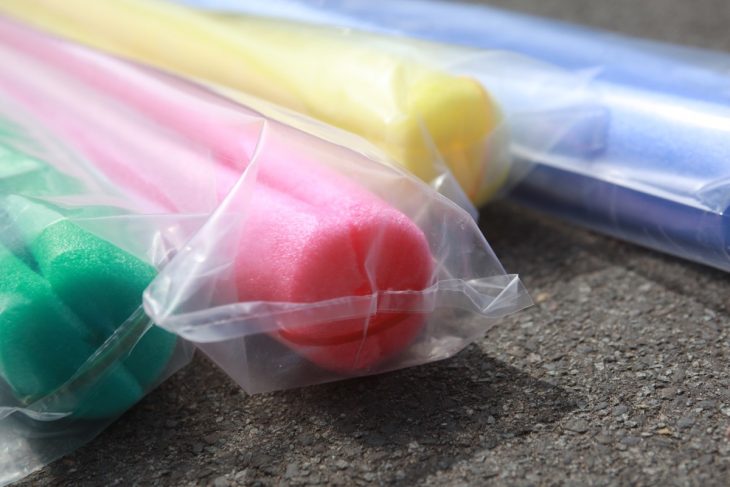 We know what you're thinking but the Ratbite is a UK manufactured Tubless Insert System designed to protect your rim, help to prevent punctures, aid tubless tyre seating and allow you to run lower tyre pressures. This is not a pool noodle!
The made in Cornwall tyre protection system is made from a closed cell foam to prevent sealant from being soaked up and colour coded depending on the wheel size and tyre width it's designed for. Red is for 29in x 2.2-2.4 tyres, Yellow for 27.5 x 2.6-2.8, Green fits 27.5 x 2.5-2.6 while Blue is rated for 27.5 x 2.2-2.4.
We're planning to test the Ratbite system against other similar tyre inserts in an upcoming grouptest, so keep your eyes peeled for a full review.
Primal Pantry Acai Berry and Superseed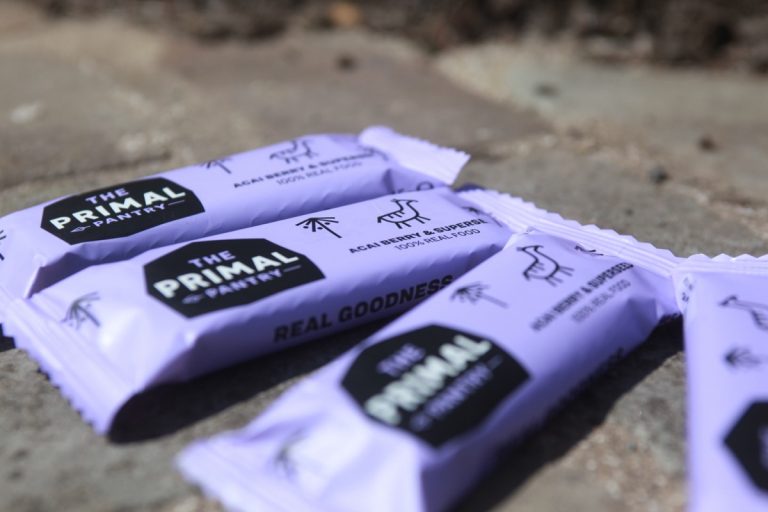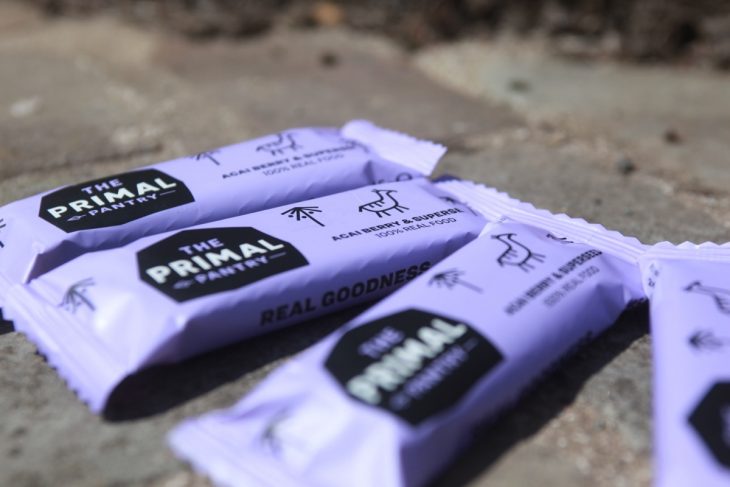 We've had Primal bars in before, and on the whole they've been quite tasty. These ones are the only  flavour in the range that are nut free. Instead of nuts, there are just seven other ingredients: dates, acai berries, figs, papaya, linseeds, sunflower seeds and pumpkin seeds. Vegan Amanda is happy.
GSI Collapisible Javadrip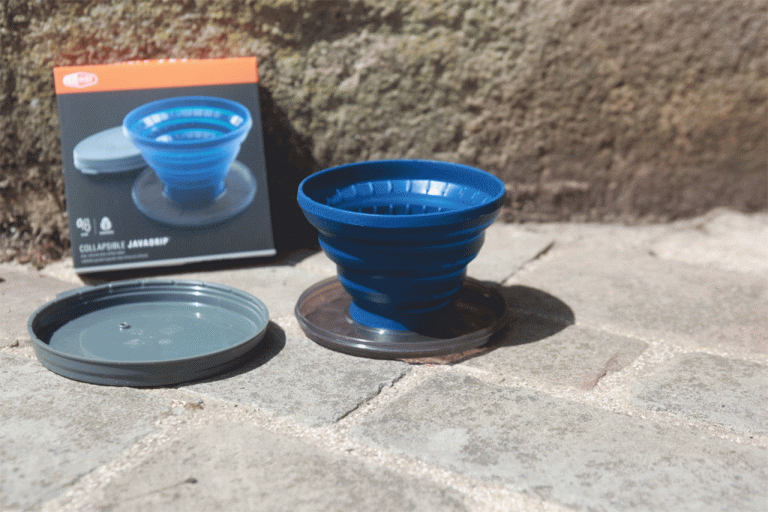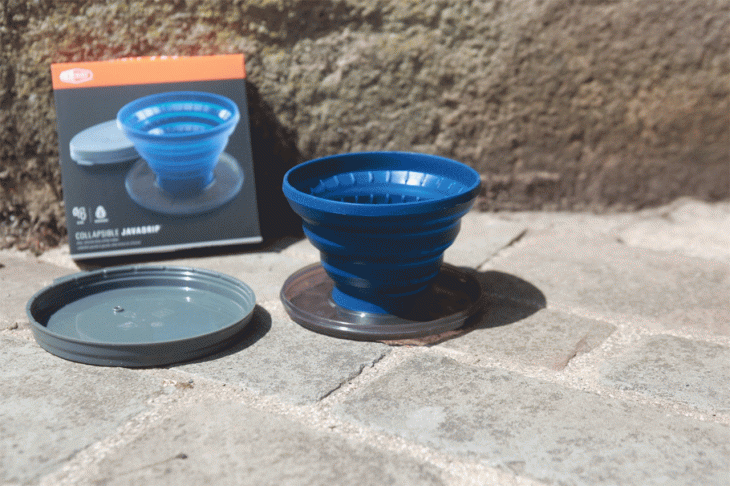 If the fancy espresso kit we had in last week's Fresh Goods Friday is too rocket fuel-tastic for your taste, how about this collapsible dripper? Squashes down nice and small – so you can stash it in your back pack, or maybe just your desk drawer. There are no excuses for crap coffee.
Manitou Mattoc Pro Forks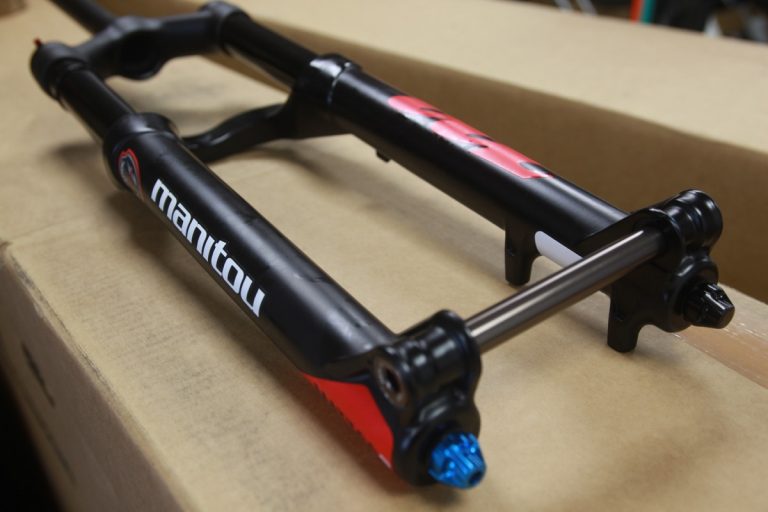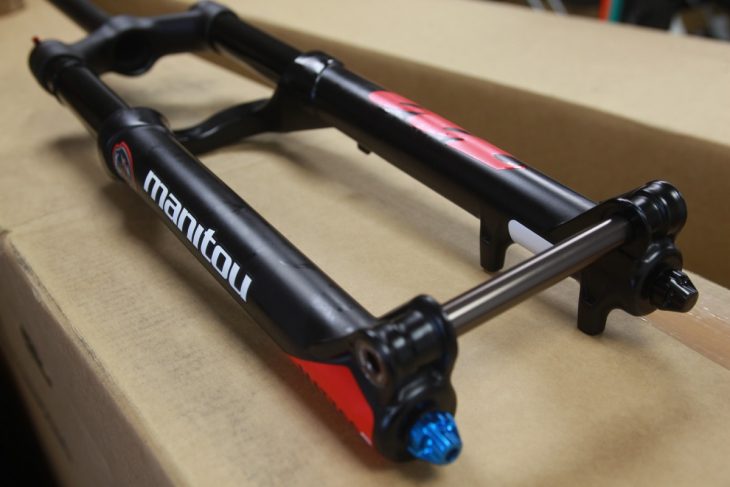 Manitou has sent us its latest version of the Mattoc suspension for, and while it might look similar to the model we saw last year there are quite a few changes, tweaks, and upgrades to this 140-160mm travel fork.
Last year the Manitou Mattoc was only available as a non-Boost 27.5in fork, so it was obvious what Manitou needed to do and that was to increase the hub spacing to Boost friendly 110mm and introduce a 29in variant and that's exactly what it has done.
In addition to now fitting bigger wheels and wider hubs, the new forks also ship with low-friction dust seals for a claimed 23% reduction in stiction and each version of the fork now comes with Manitou's IRT system as standard. IRT stands for Infinite Rate Tune. The system adds a second air valve to the base of the fork so that there are now positive and negative air chambers that can be adjusted independently from each other. Manitou says that this lets the Mattoc handle small bumps better than before while remaining supportive in the mid-stroke, just what we like to hear.
Other improvements include retuned rebound damping for improved traction and control and, on the 27.5 version, an integrated mudguard and a stiffer, more lightweight chassis design.
Drj0n bagworks DeWidget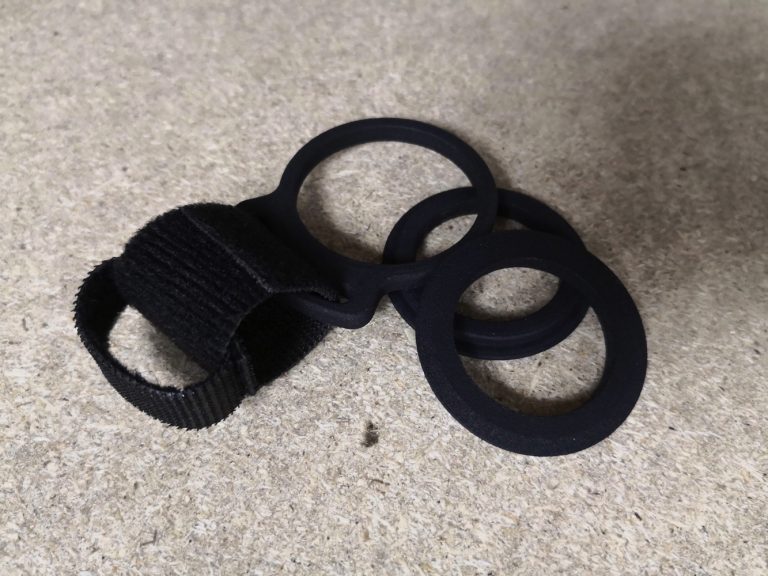 The DeWidget is a neat 3D printed gizmo, rotating bag mount for your steerer tube. Yes, we know that most bags offer velcro straps that attach around your steerer but they tend to work loose, become floppy and can wear the nice finish off your expensive components.
The DeWidget is made up of three 3D printed items to of which create a collar for the main mount to smoothly rotate around. It replaces a headset spacer above your stem and is the ideal upgrade for any self-respecting bikepacker. It's pretty cheap too.
Go wild, cry on the stairs, puke on your shoes – it's the weekend! Not just any weekend, but also the Malverns Classic weekender – a chance to get out your tie-dye and dubious Lycra. Let's have a couple of tunes from that era, one for the grunge crew and one for the ravers. Go dance yourself silly, ride bikes, and reminisce.
https://www.youtube.com/watch?v=Y9gWA491H4U
Singletrack Full Membership
Join us
If you like what we do - if you like our independence then the best way to support us is by joining us. Every penny of your membership goes back into Singletrack to pay the bills and the wages of the people who work here. No shareholders to pay, just the people who create the content you love to read and watch.
---