Snowdon is one of Wales's must-do mountains for walkers and mountain bikers alike. It's legally accessible by bikes, with three bridleways leading to the summit, but it also receives a huge number of visitors on foot, to the point where riders and walkers mixing poses a genuine safety risk. So since 2003 there has been a voluntary ban on mountain biking between 10.00 am and 5.00 pm, running from 1 May to 30 September. The alternative, proposed at the time, was a Traffic Regulation Order which would have removed any right for bikes to use the mountain. Over the years the agreement has been successful at reducing conflict, and having to ride the mountain in early morning or late evening even seems to add to the experience for some riders.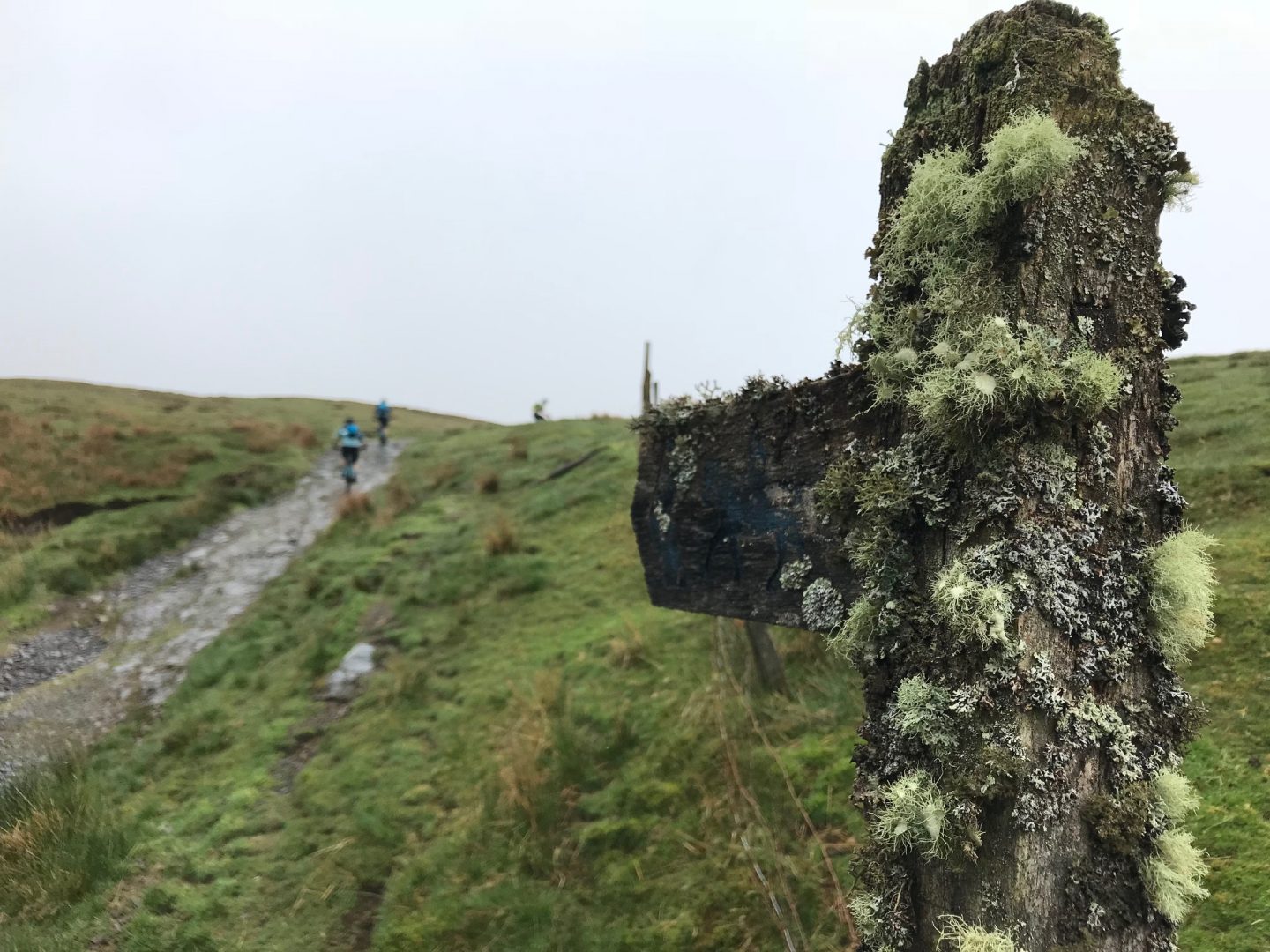 Sadly there are reports from the Snowdonia National Park Authority that so far this year, some mountain bikers are not only ignoring the agreement and riding in the middle of the day, but also descending at speed through groups of walkers and being verbally abusive when challenged.
In the words of the National Park's access officer Peter Rutherford:
"We ask that mountain bikers respect the standing agreement between the Snowdonia National Park and various mountain bike user groups and stay off the Llanberis, Snowdon Ranger and Rhyd Ddu paths between 10am and 17.00 from the 1st of May to the end of September. The agreement was put in place to prevent potential clashes between incredibly high volumes of walkers and cyclists at peak times. It has worked well for many years, showing that all users can share the paths successfully, but this does rely on cyclists complying with the agreement, which most do.
Cyclists should also be mindful that under Countryside Act 1968, they should give way to both pedestrians and horse riders at all times on a bridleway, and failure to do so (that is riding in a manner which is deemed to be reckless) is a criminal offence under the Road Traffic Act 1988. Cyclists should also be aware that they could find themselves liable in the case of any injury caused to pedestrians or equine users regardless.
We're delighted that so many mountain bikers come to Snowdonia and choose to ride on our highest mountain, and the success of this agreement could lead to increased access in other areas over time, so we would urge cyclists to please respect other users and exercise due caution – especially on their descents"
Local mountain bike guide (and Singletrack contributor) Tom Hutton was one of the first people to be approached by the National Park with their concerns, and sums up the situation:
"The Snowdon voluntary agreement has worked for years, but only because mountain bikers have made it work. If they start ignoring it in large numbers now, it's possible that the formal ban we managed to prevent previously will follow – this would apply to all bikes all year round."