Part of the international contingent who turned up to the UK Handmade Bicycle Show on the weekend, Mark Hester from Prova Cycles made a very long trip over from Melbourne, Australia, in order to be a part of the 8th edition of Bespoked. Hester brought three different bikes with him to exhibit at the show, including a jaw-dropping road racer made from carbon fibre and steel, a dashing green gravel bike called the Mostro, and this exuberant hardtail – the Ripido.
Spending 24 hours flying halfway around the globe is obviously considerable investment of both time and money – let alone the other 24 hours just to get back home – but Hester clearly had something special that he wanted to share with the European and international market. As it also turns out, Hester has a deeper connection to Bespoked and the UK frame building scene that would see him catching up with old friends, as well as new potential customers during the three-day exhibition.
While I was at Bespoked, I had the chance to chat with Hester about his Ripido show hardtail and some of the finer details lurking beneath the surface. At face value, it's a 29er trail bike that features TIG-welded Reynolds 853 tubing, a 140mm travel fork and 2.6in wide tyres. The geometry is progressive – it's built slack with a 66° head angle, low with a 66mm BB drop, and long with a 1203mm wheelbase. And it has a spectacular gold-flecked paint job crafted by Bikes By Steve.
There's a bit more to it than that though.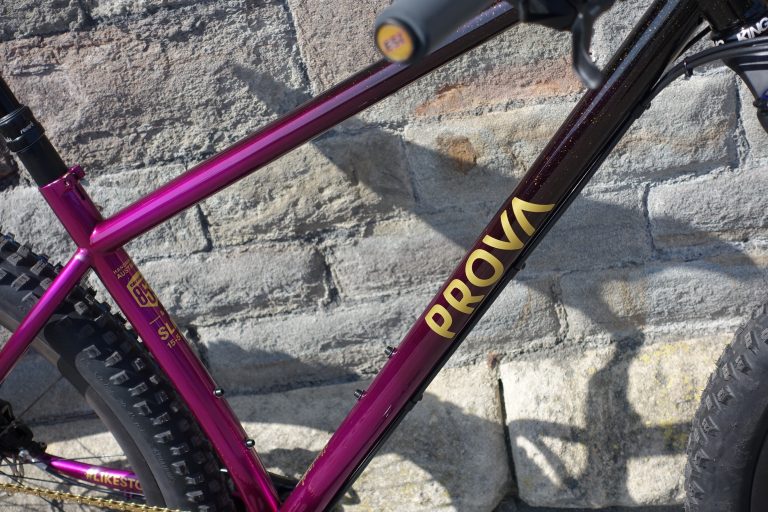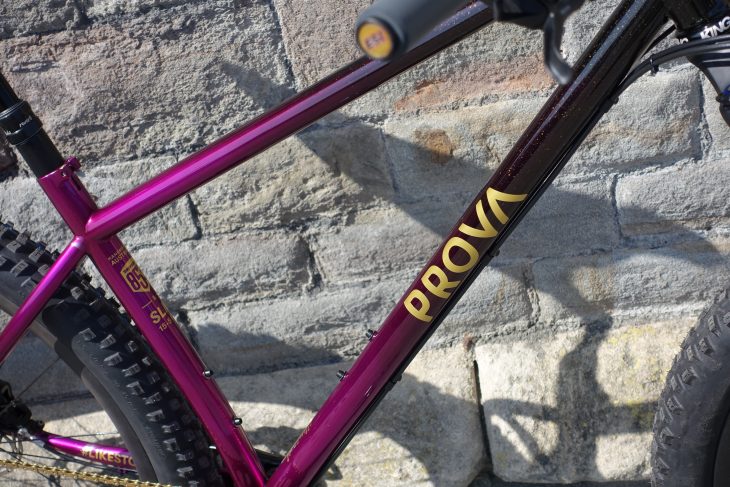 Every Prova Cycles frame is handmade by Hester in his Melbourne workshop – a space that he shares with Bastion Cycles. The frames are custom made for each customer, so the geometry, tube selection and fit are tailor made to the rider. There's a load of brands offering a similar kind of service, but not many work with the same kind of construction techniques as Prova Cycles.
On this particular Ripido frame, there are actually two sections that are made with 3D printed stainless steel – something we've not seen on a mountain bike frame before. Bastion Cycles (just like Robot Bike Co.) builds its road frames with 3D printed titanium lugs, and Hester, with his professional background in mechanical & automotive engineering, has drawn on the same technology to produce two complex components with the same technique, but made from stainless steel rather than titanium. One component is the driveside chainstay yoke, and the other is the non-driveside dropout. Both are hollow with thin walls and an intricate lattice-structure inside, which produces an incredibly light, and incredibly strong part. These have then been TIG-welded to the chainstays and seatstays with such incredibly fluid lines that I challenge you to spot where the intersections are.
If you're interested in how it all goes together, and why Hester embarked on such a design, read on to see plenty more detailed photos of the bike, along with some further insight about the design and fabrication process further below.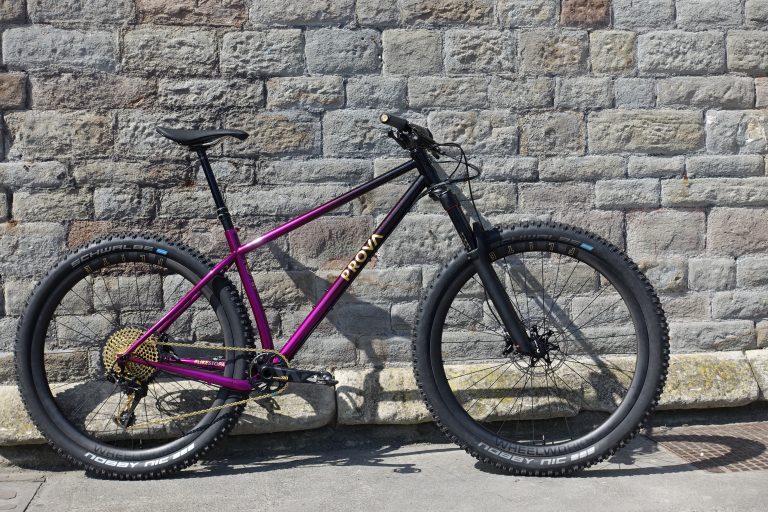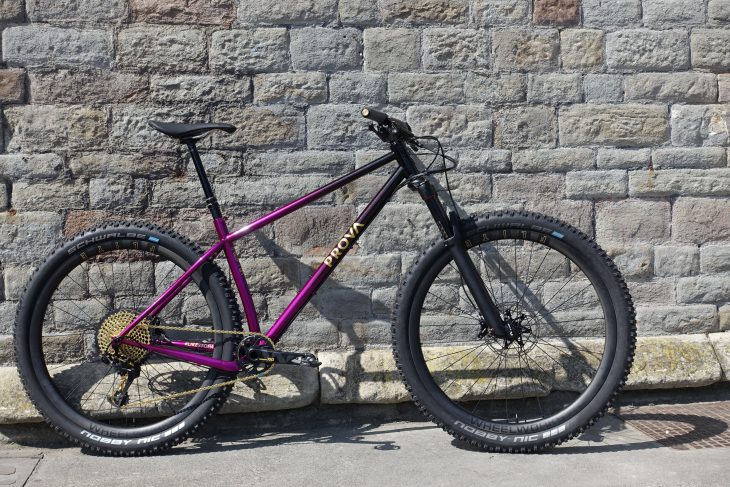 Prova Cycles Ripido Features
Handmade in Melbourne, Australia
TIG-welded Reynolds 853 steel tubing
3D printed drive side chainstay yoke & non-drive side dropout
29in wheels w/clearance for 2.6in tyres
140mm fork travel
66° head angle
74.8° seat angle
472mm reach
428mm chainstay length
English threaded bottom bracket
Syntace X-12 thru-axle
External routing for brake, gear and dropper post cabling
Full custom sizing and geometry
Frame weight: 2.1kg
Frame RRP: $3500 AUD (approx £1900)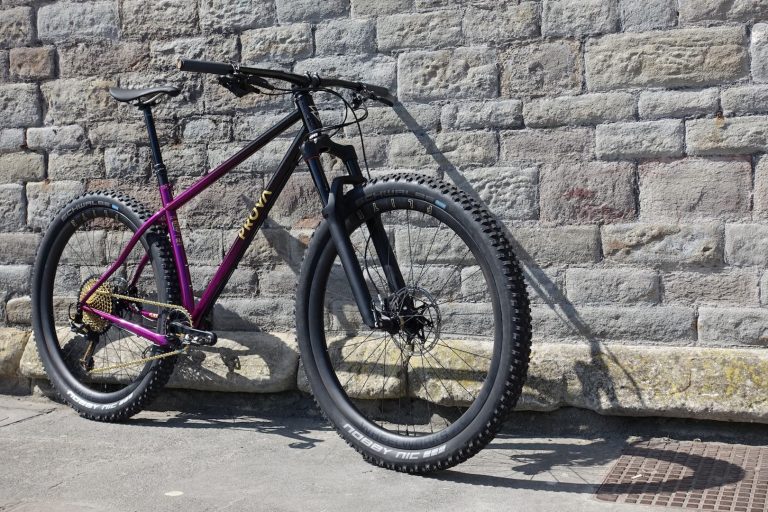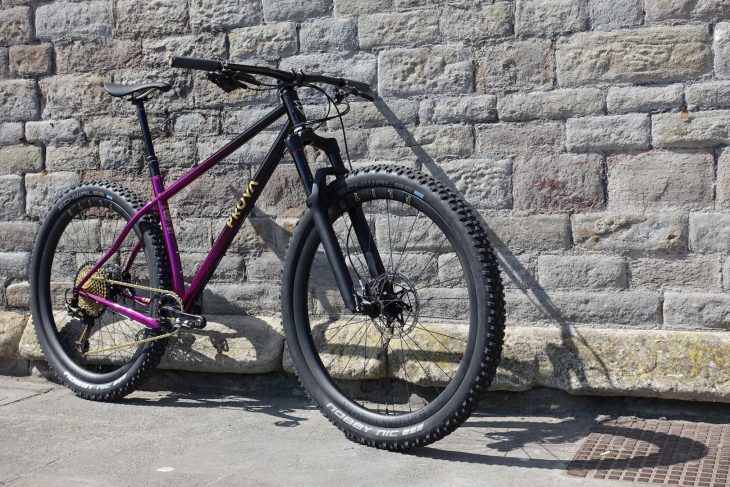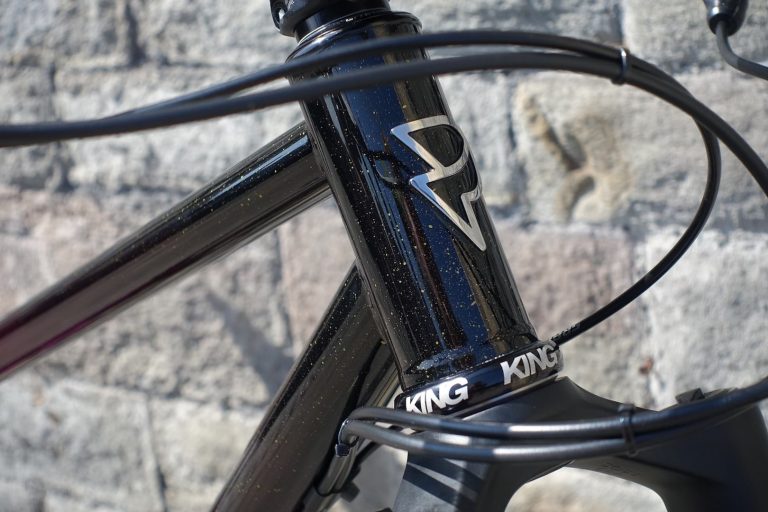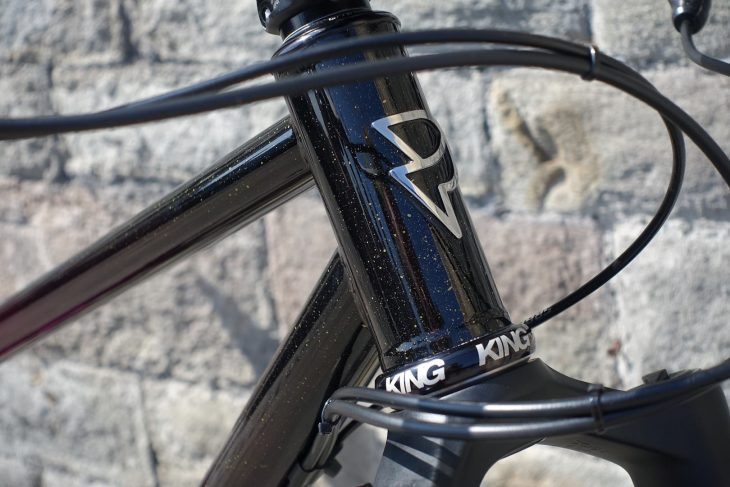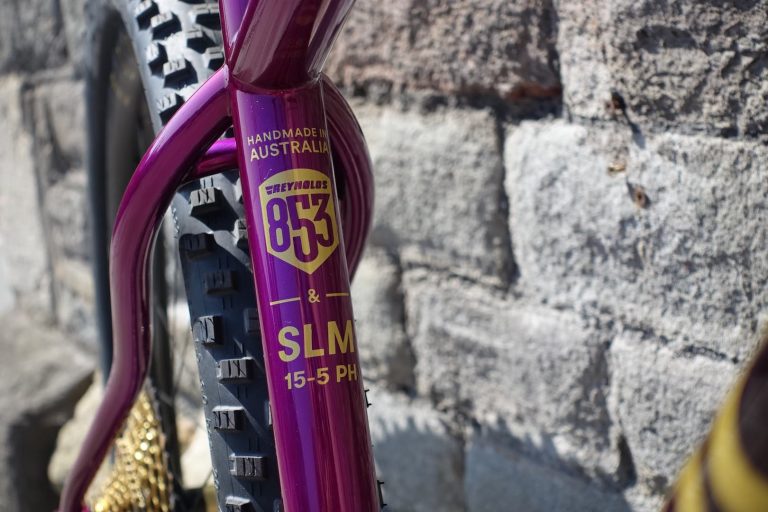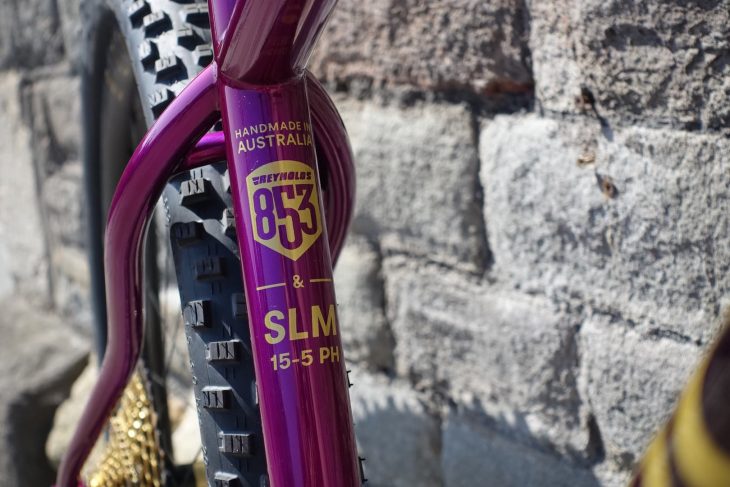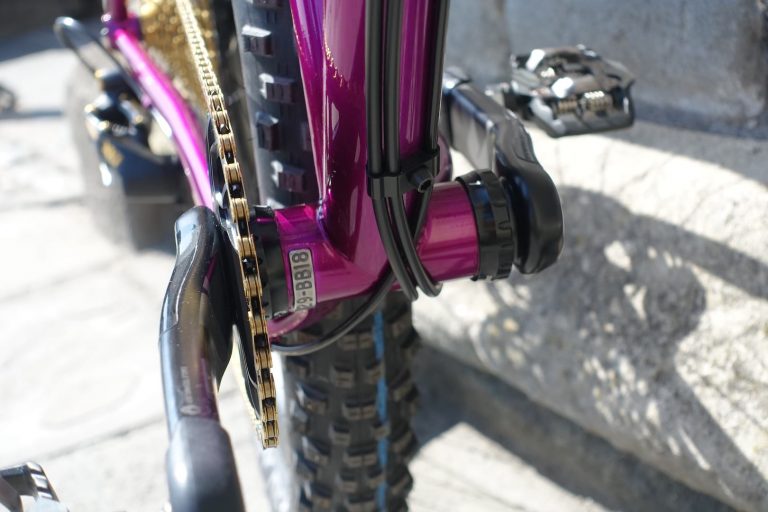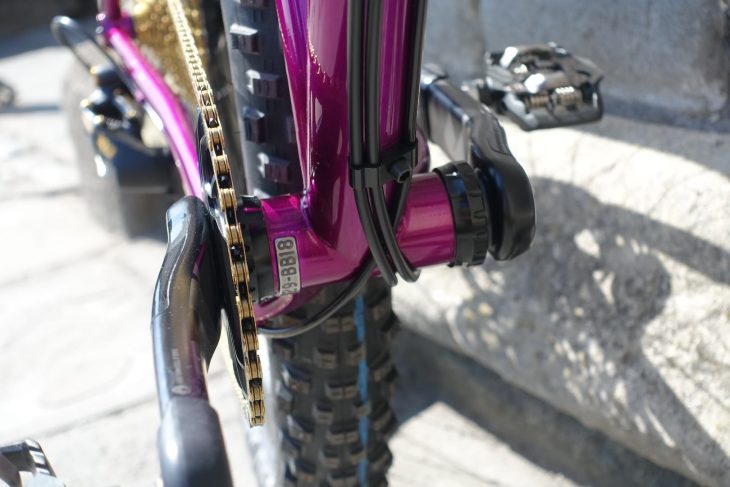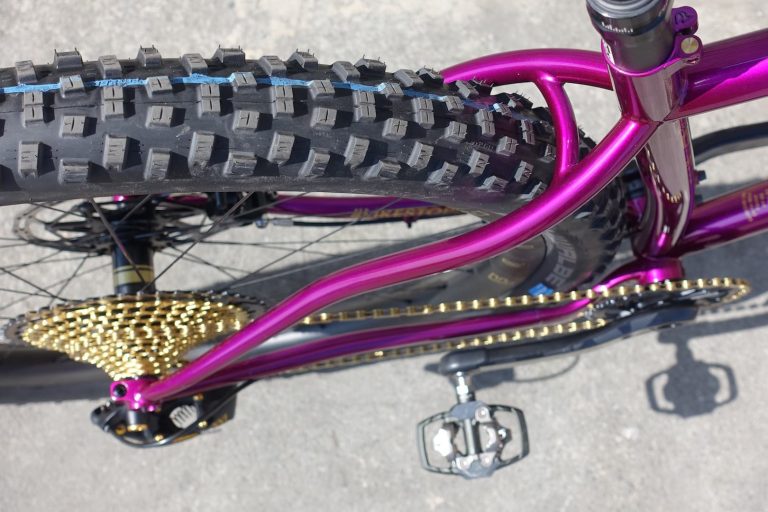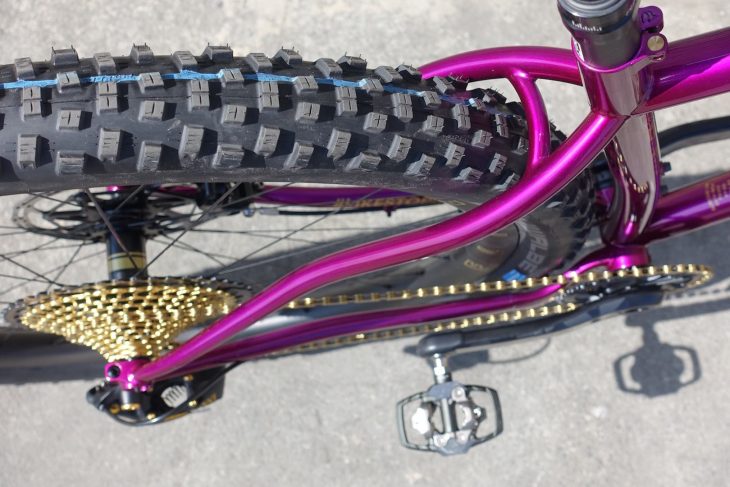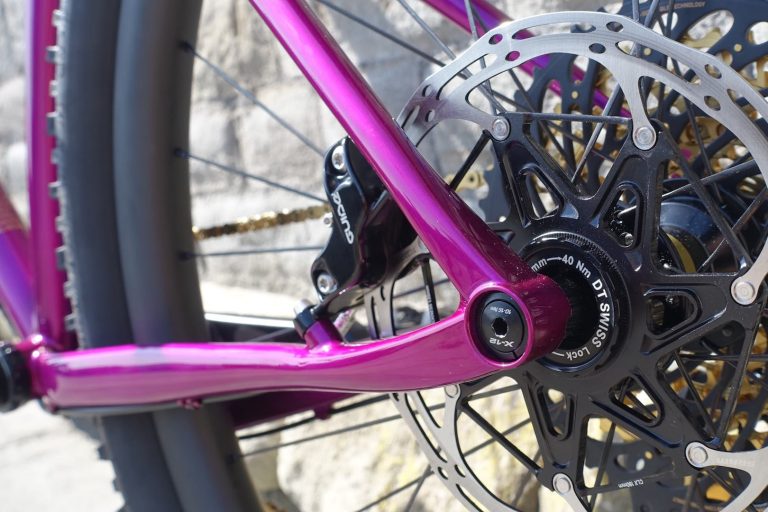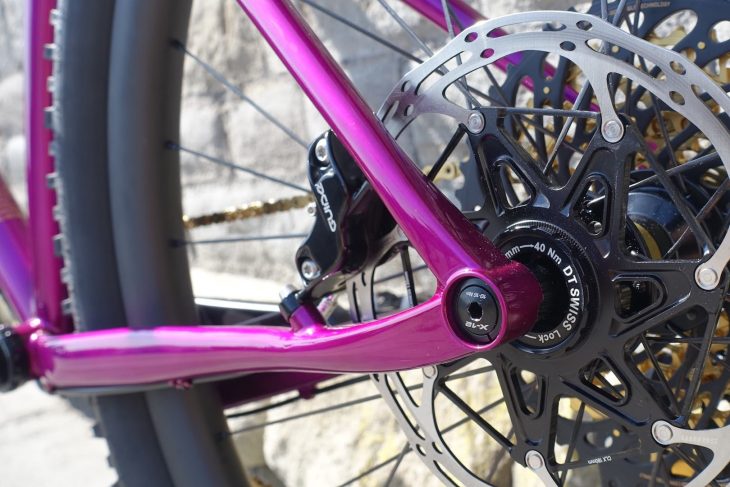 At Bespoked, I had the chance to have a good ol' chinwag with Mark Hester to get find out a little more about his custom built steel hardtail, and why he built it in the first place.
ST: How did you first get into building frames?
MH: When I was living in the UK, I attended an early Bespoked show and saw that there was more to life than working as an engineer in a large company. I spent some time at The Bicycle Academy building my first frame with guidance from Ted of Ted James Design. I also did some TIG welding training with Burf from BTR.
ST: When did you build your first personal frame, and what sort of bike was it?
MH:  The first bike I built was in January of 2015, and it was a 29+ hardtail.
ST: Is building bikes now a full time job for you?
MH: Yes.
ST: And are all frames manufactured by yourself?
MH: Yes, all Prova frames are designed and welded by me.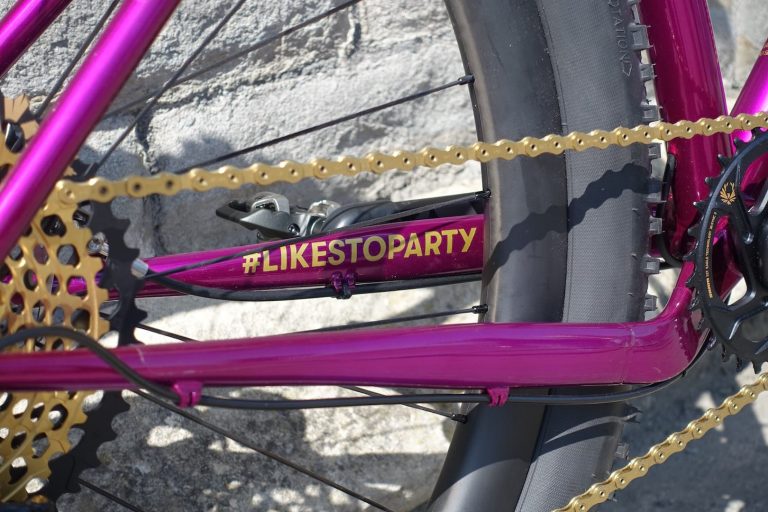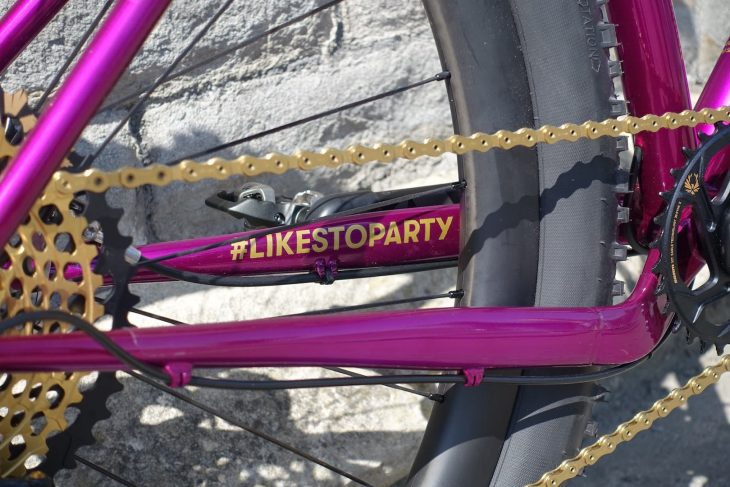 ST: Why did you embark on this particular design in the first place?
MH: Apart from suiting the type of riding I like to do, I feel the builder needs to know what geometry works for different types of trail. I have built bikes all the way from XC through to this so that when designing the bike with the customer, we can come to a design that will work for their type of riding.
ST: Who's this bike made for then?
MH: Someone who desired, but couldn't afford those classic high-end MTBs from the 80's and 90's from brands like Fat Chance and Yeti Cycles, and now has the means to spoil themselves.
ST: Can you tell me a bit more about the 3D printed sections? How they're made, what from?
MH: The lugs are printed by a company in New Zealand via 'Selective Laser Melting'. The material is 15-5 PH stainless steel. It is a very strong material with great elongation at break, so it's very tough. It is readily weldable to materials like 853 and 4130 with the correct filler rods.
ST: What were some of the challenges around making the frame with those 3D printed sections?
MH: Compared to purchasing dropouts and building yokes from steel plate, there is a huge amount of CAD design and simulation involved with developing the 3D printed components. Being a different process it has also required lots of testing to ensure the bike is fit for purpose.
ST: And what were some of the advantages?
MH: Dropping the chainstay for tyre and chainring clearance means the cross section of the RH chain stay doesn't need to reduce drastically right at the point where so many bikes fail. The words of a long time frame builder rings in my ears, "good design is the even distribution of stress through the structure". Once the initial design is complete it also gives me the ability to customise the design as unlike CNC machining or casting, I am not locked into one or two designs. There is basically infinite flexibility.
ST: What's your favourite feature of the bike?
MH: The brake side dropout implantation and the paint scheme.
ST: Now you've got Bespoked out of the way, what's next?
MH: Aside from building customer bikes, finish designing and build a prototype 29er dual suspension frame!
From the sounds of things, we'll have plenty more interesting frame designs to come from Hester in the future…
In the meantime, there's no denying the attention to detail that's gone into this particular bike. And thanks to that combination of innovative design, beautiful aesthetics and raw engineering expertise, the Prova Cycles Ripido was a deserving winner for a Singletrack Choice Award at Bespoked 2018. As for his other designs, those who are also into the drop bar thing need to have a squiz at the Prova Cycles Instagram feed to see the other two bikes that Hester brought to Bespoked, which have a similarly bonkers level of attention to detail. Though if you're just after more information about the brand itself, then check out the Prova Cycles website.
Keen to see what other mountain bikes were on show at Bespoked 2018? Then make sure you check out our highlights gallery from the show right here!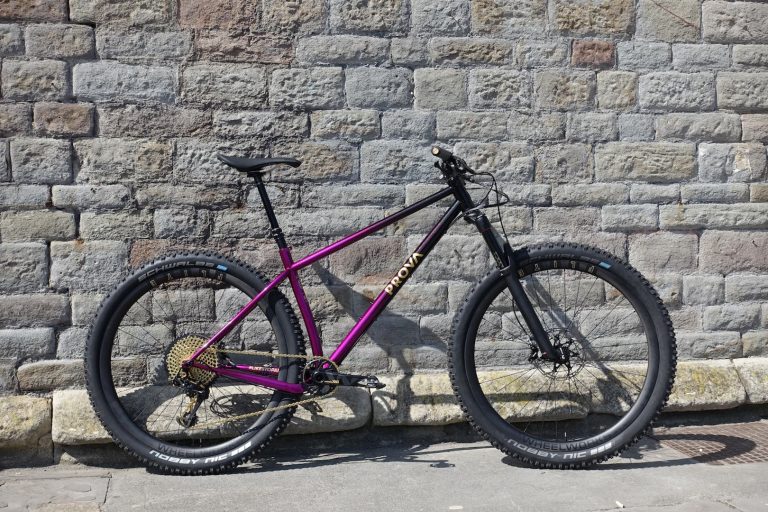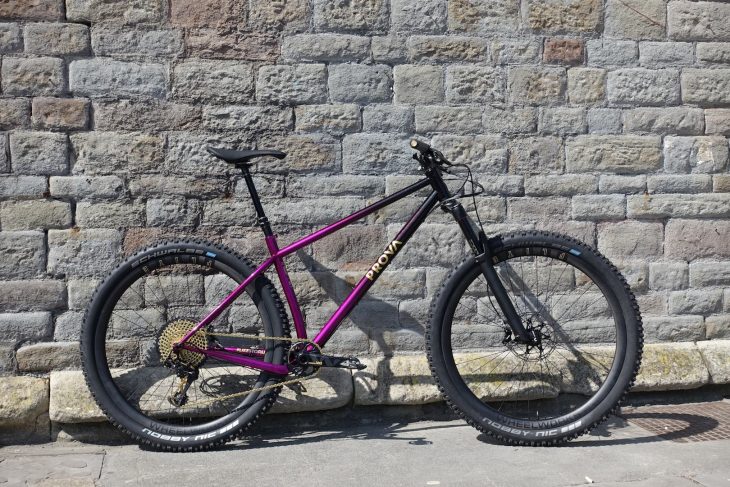 Prova Ripido Specifications
Frame // Reynolds 853 Steel Tubing w/3D Printed Sub-Sections
Fork // RockShox Pike RCT3, DebonAir, 140mm Travel
Rims // Wheelworks Flite Carbon Enduro, 32mm Internal, Tubeless Compatible
Hubs // DT Swiss 240, 110x15mm Front & 148x12mm Rear
Tyres // Schwalbe Nobby Nic, Addix Speedgrip, Apex Casing, 29×2.6in Front & Rear
Chainset // SRAM XX1 Eagle, 176mm Length, 32t X-Sync 2 Chainring
Rear Mech // SRAM XX1 Eagle, 12-Speed
Shifter // SRAM XX1 Eagle, 12-Speed
Cassette // SRAM XX1 Eagle, 10-50t, 12-Speed
Brakes // SRAM Guide RSC, 180mm Front & Rear
Stem // Syntace Megaforce, 40mm Long
Bars // Syntace Vector Carbon High10, 760mm Wide
Grips // ESI Chunky
Seatpost // RockShox Reverb Stealth, 31.6mm, 150mm Travel
Saddle // Fabric Scoop, Titanium Rails
Sizes Available // Custom
Weight // 11.5kg (25.3 lbs)
Complete Bike RRP // $11,500 AUD (approx £6,200)
---