Looking for a way to raise the bar on the #coffeeoutside movement? Searching for the ultimate utility vehicle for your trail building ambitions? Well, we might have found the perfect bike for you. Except to call it a bike would probably be doing it a disservice, because it's a whole lot more than that. Born from the mind of Alex Clauss of Portus Cycles, this mean green utility machine made its way over from Germany for last weekend's Bespoked show in Bristol, where it sat proudly on display at The Bicycle Academy booth.
Portus Cycles is a small and relatively young brand that offers fully custom-made bicycles made entirely of steel, with each and every one either TIG-welded or fillet brazed by Clauss. Having gone through a frame building course with The Bicycle Academy back in 2013, Clauss – much like Adeline O'Moreau of Mercredi Bikes, and Burf & Tam of BTR Fabrications – went on to hone his skills and establish his very own frame building company. He builds road bikes, cyclocross bikes, utility bikes and mountain bikes under the Portus name, and more recently he developed a sweet single pivot full suspension frame called the ICB2.0. In addition to building bikes for customers, Clauss also offers his own frame building workshops, so you can learn how to build your own frame over five days.
Somewhere in amongst all that, Clauss finds the time to work on projects like this: the 'Long Karl'.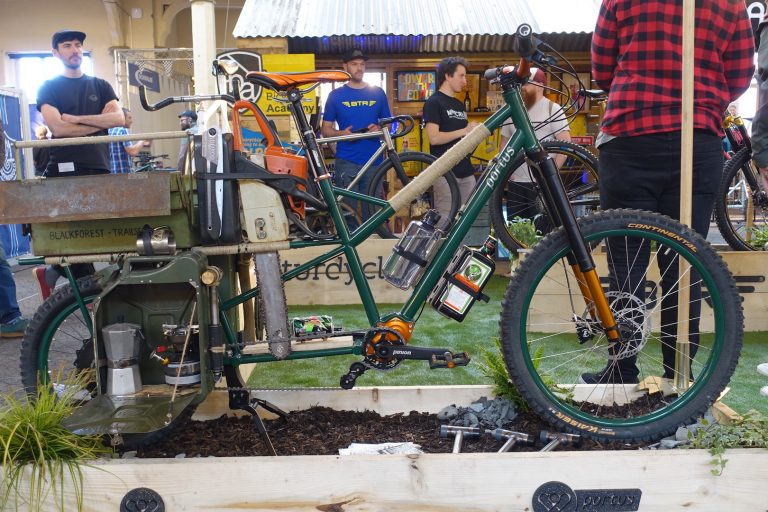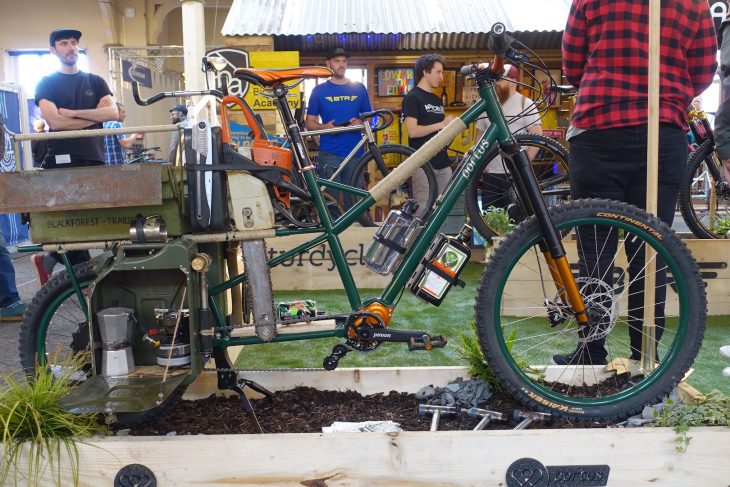 Using a similar TIG-welded front end as the Portus Krowd Karl steel hardtail, the Long Karl is otherwise completely different in every way. It's a long wheelbase utility bike, designed for carrying trail tools, a gas stove, and all the necessities for a trailside BBQ party. To stabilise the load, the custom frame features an extended rear end that measures 780mm from the centre of the bottom bracket to the rear axle, which was the longest that Clauss' frame jig would allow him to go. So probably not the best bike for pulling wheelies on. The frame is built around a Pinion gearbox, and it features a 26in front wheel along with a special 140mm travel upside-down fork from Intend.
Out back is a 20in rear wheel that's wrapped with a fat 2.5in tyre. At the centre of the rear wheel is a Go SwissDrive rear hub that delivers up to 500 watts of power and 45 Nm of torque for helping push the loaded Long Karl up the climbs. There are so many custom features throughout that it's hard to list them all, so let's just look at some pictures instead eh?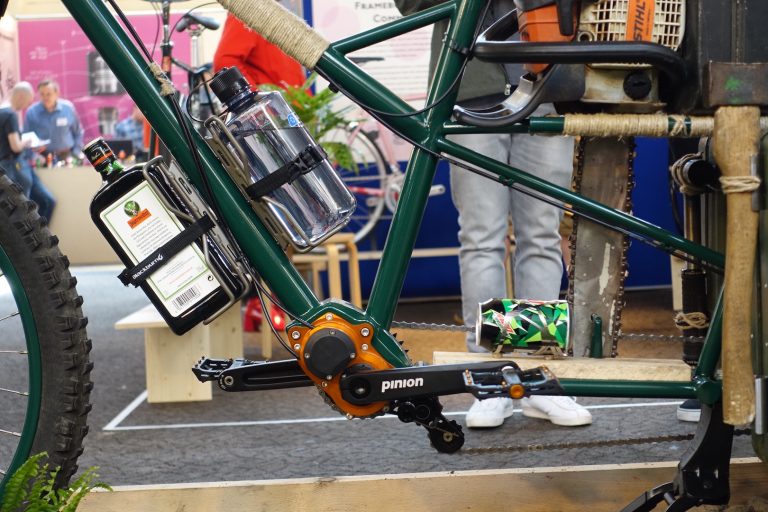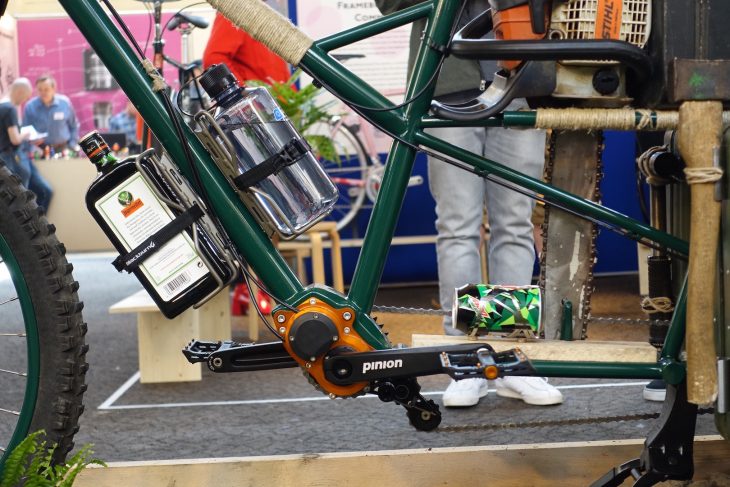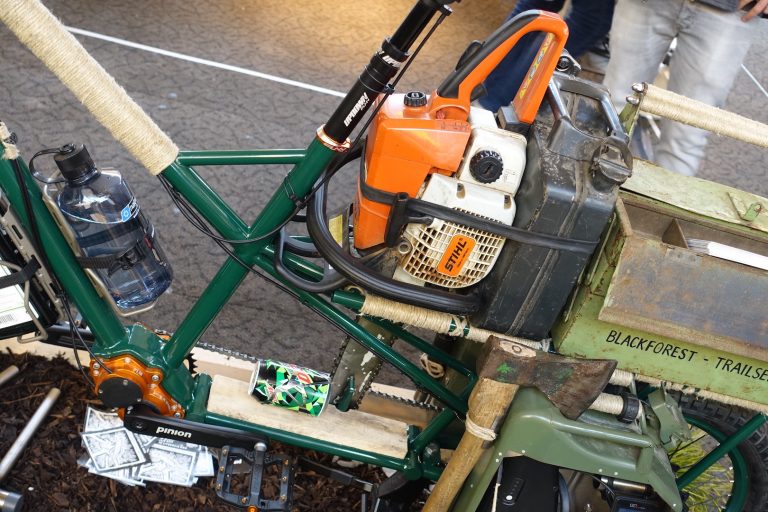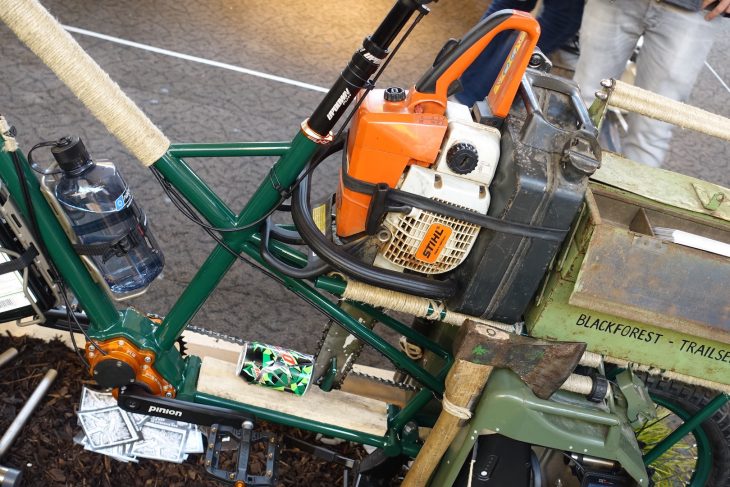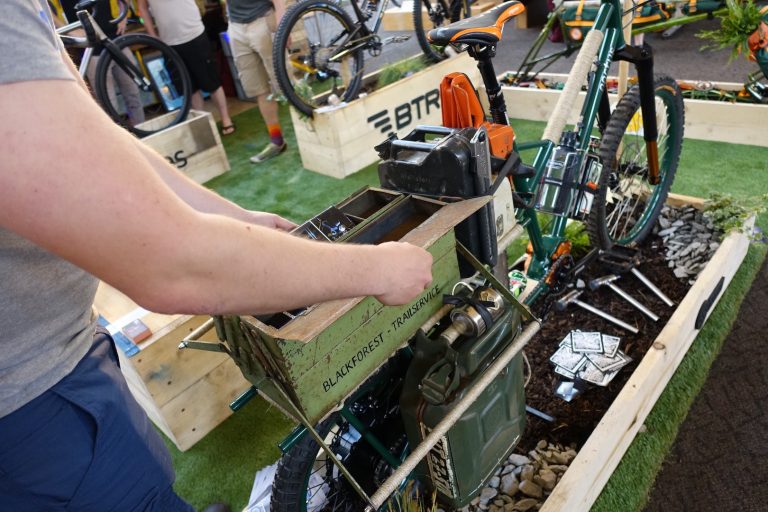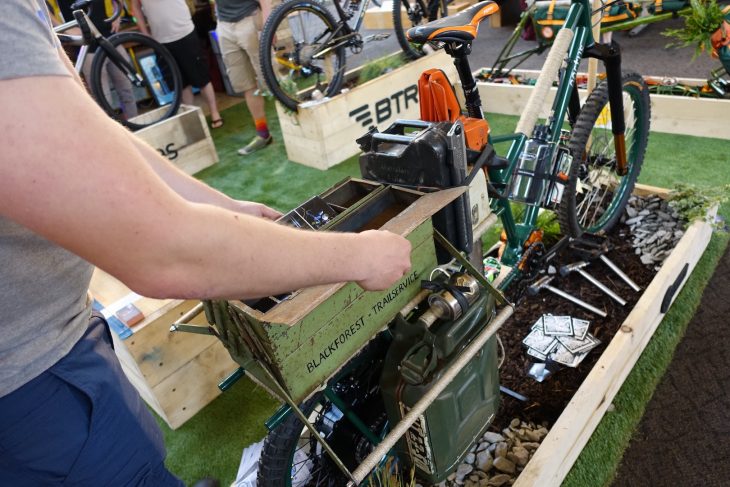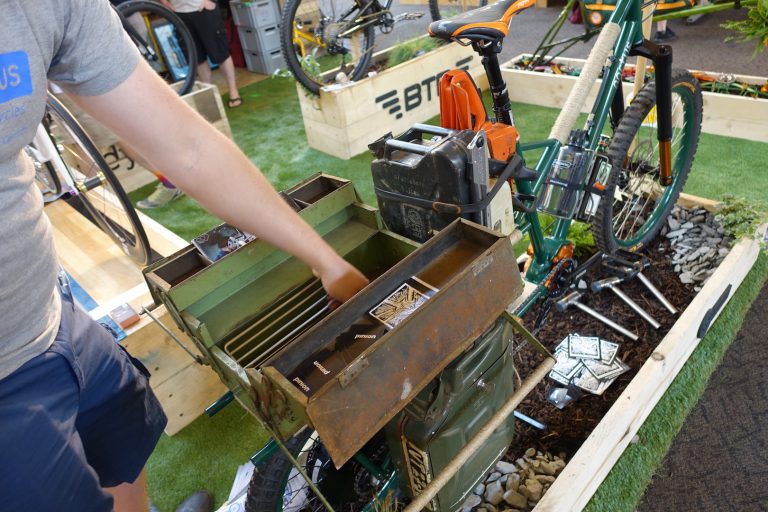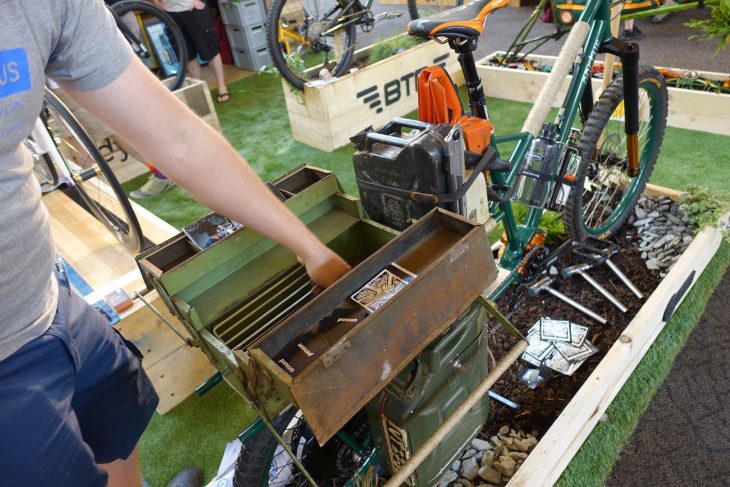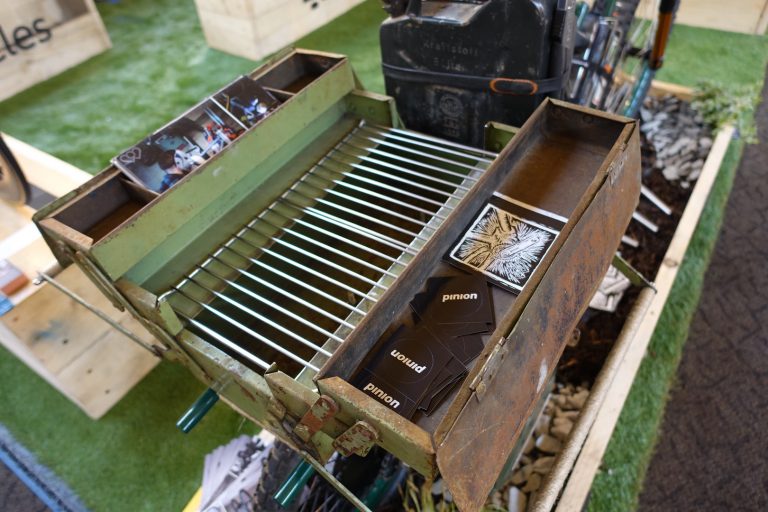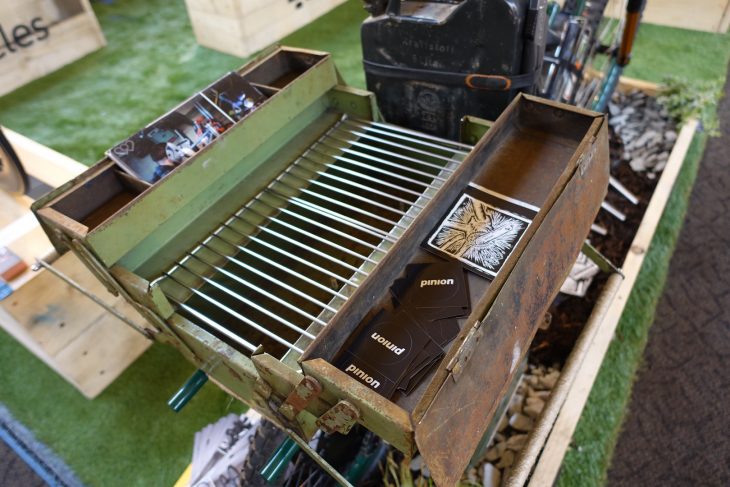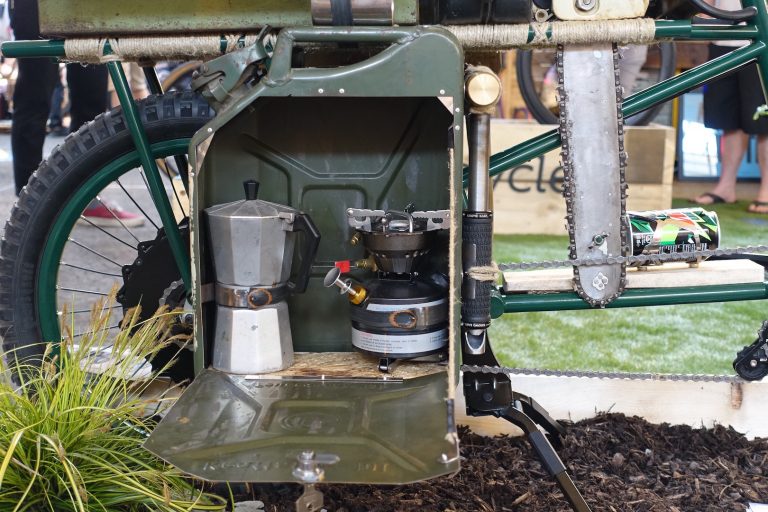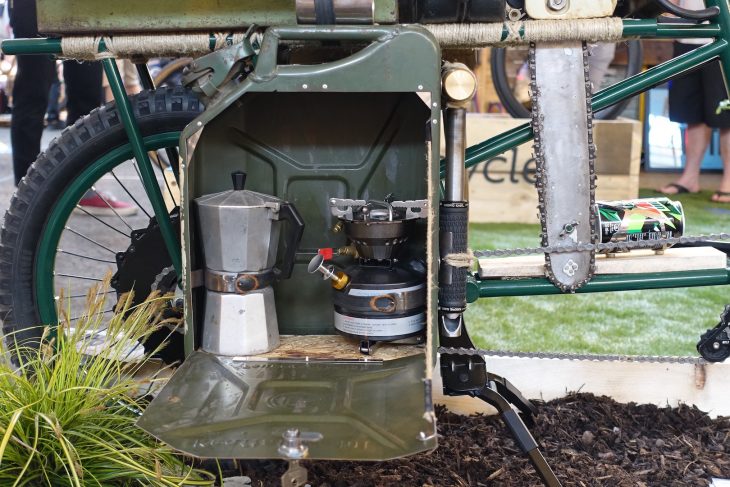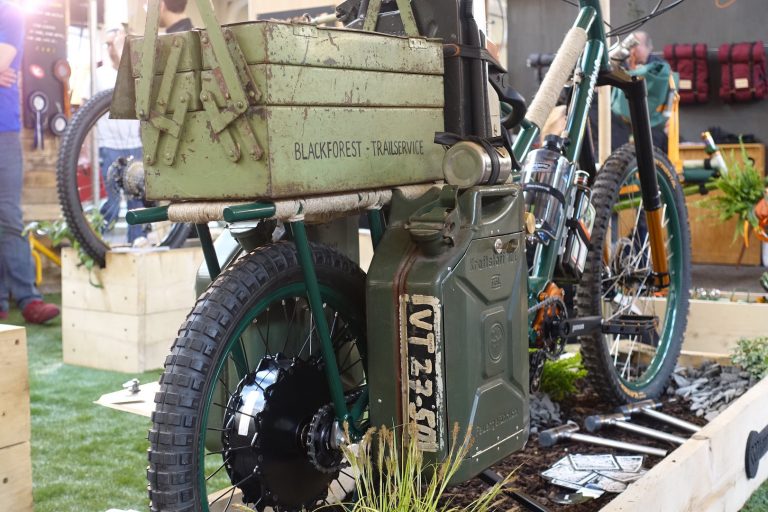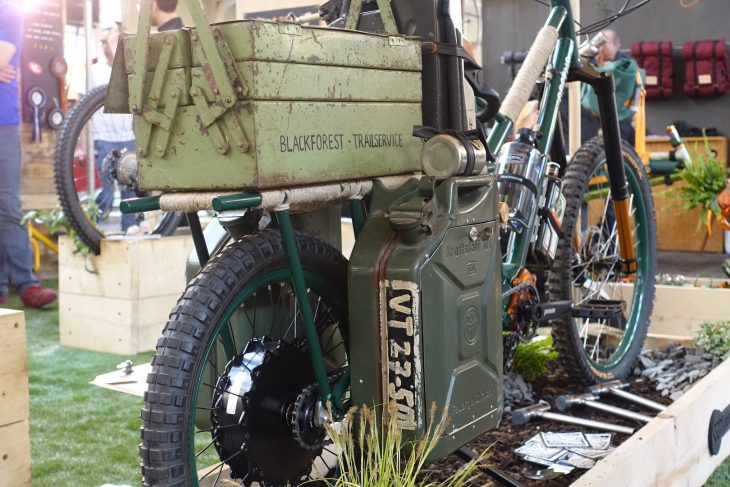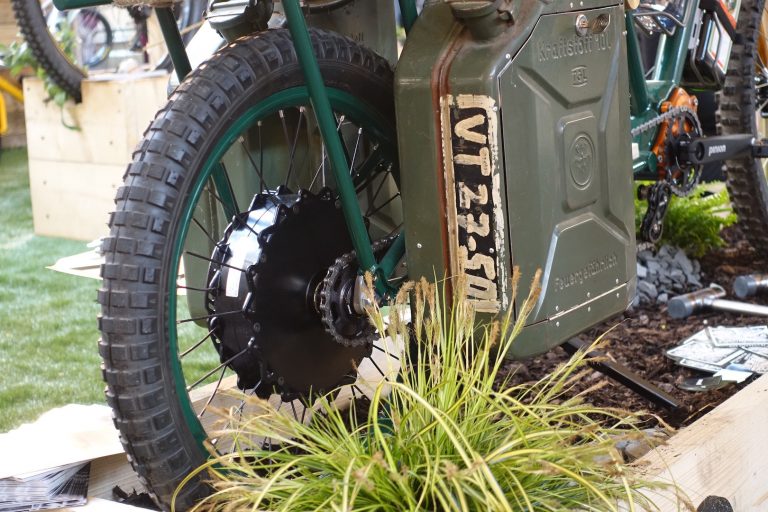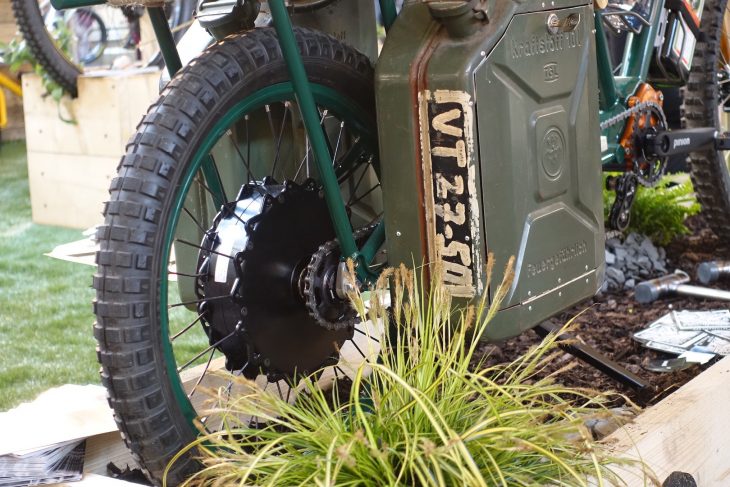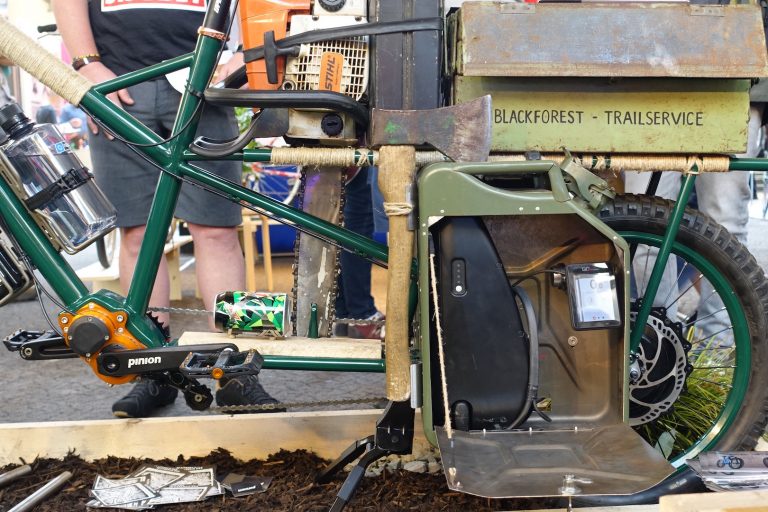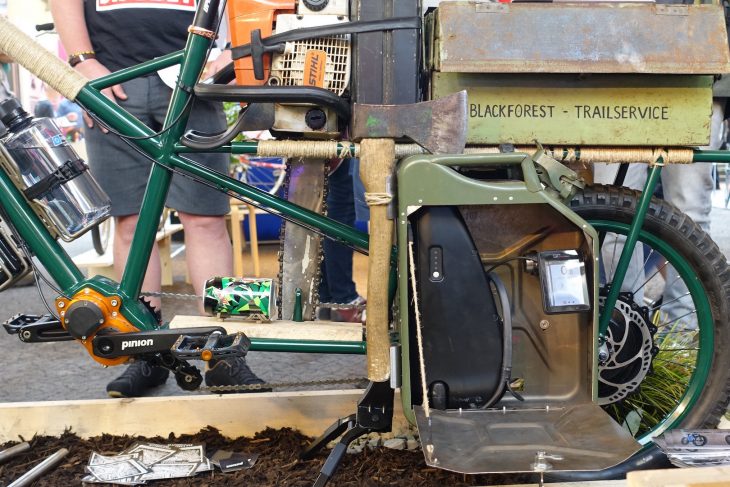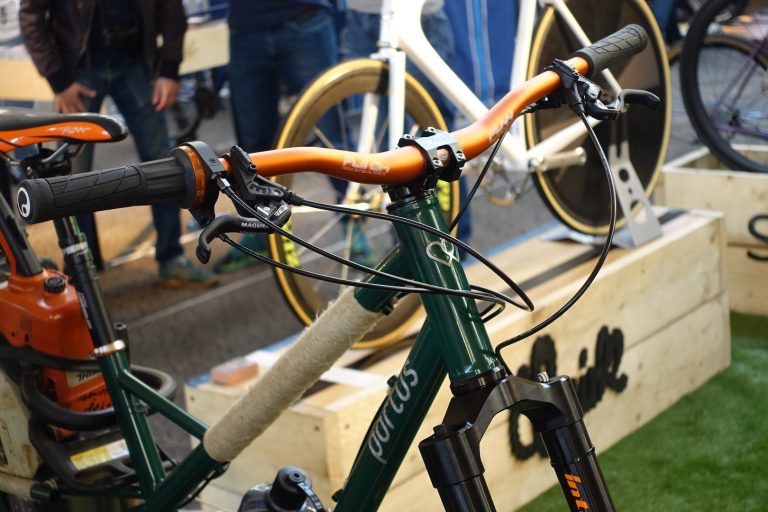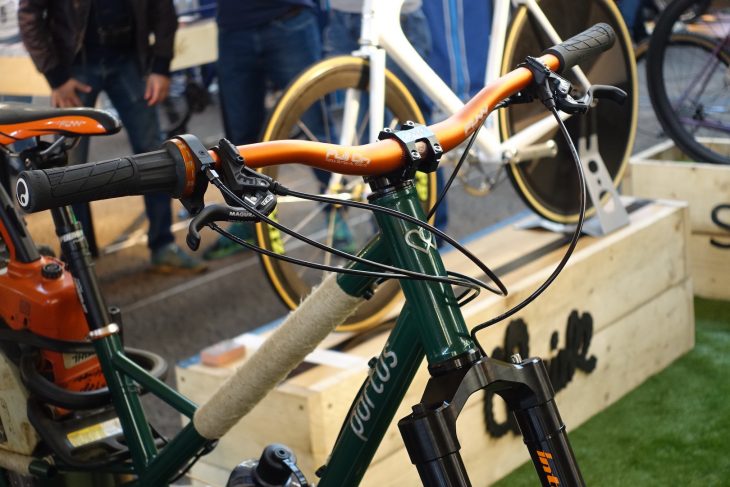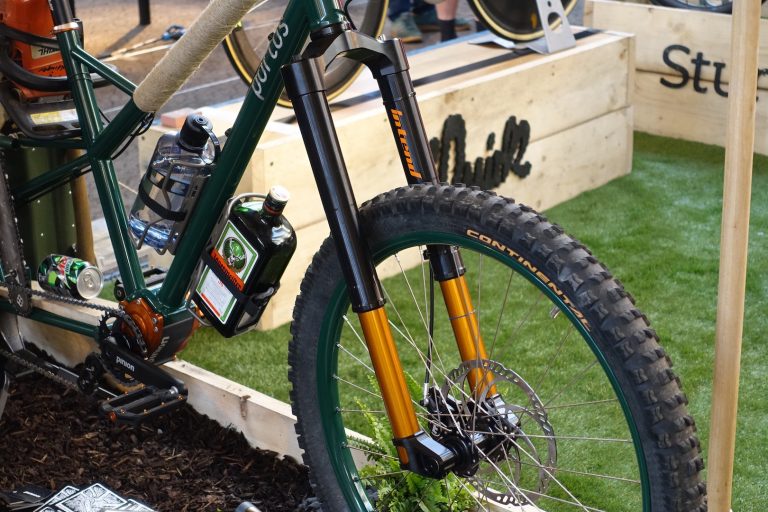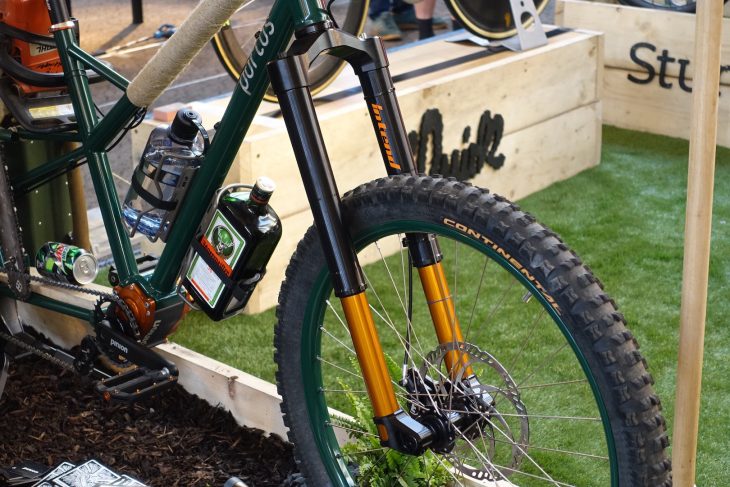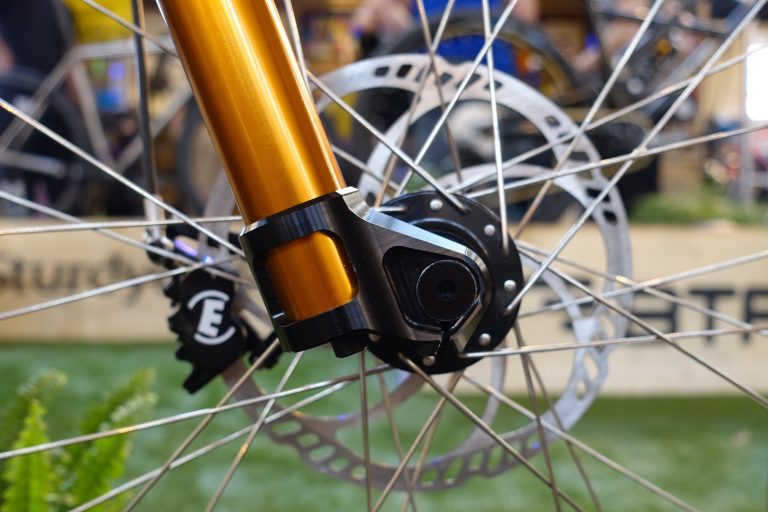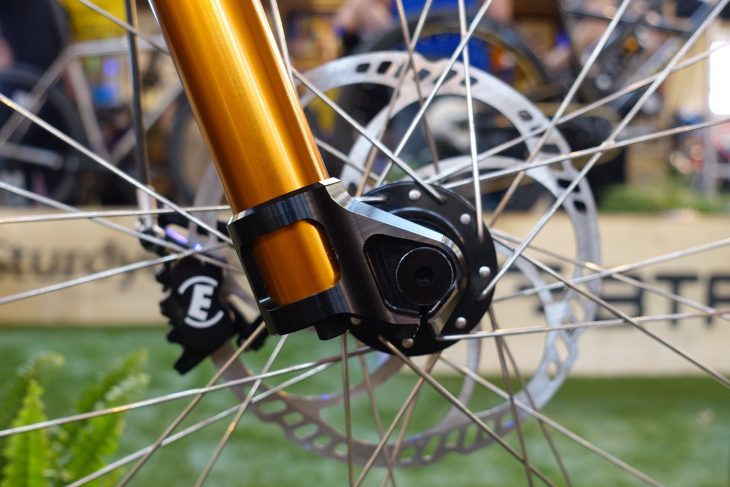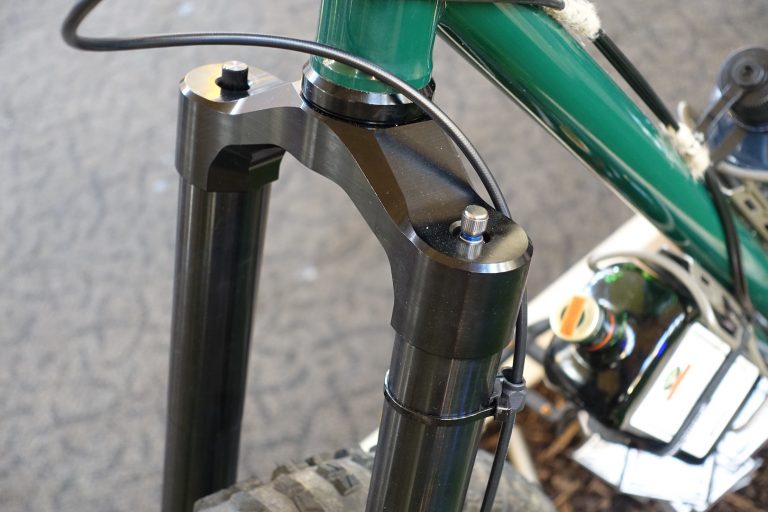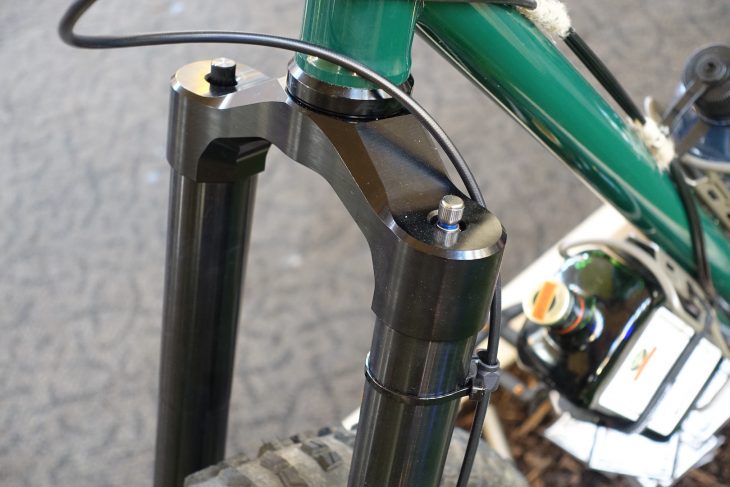 Digging the vibe that Alex Clauss is laying down with his custom Portus Long Karl? Then check out the Portus Cycles website and his Instagram feed to see more glorious handmade bikes.
Want to see some of the other highlights from Bespoked? Then have a gander at our highlights reel to see some of the most stunning mountain bikes from the show!
Singletrack Full Membership
Join us
If you like what we do - if you like our independence then the best way to support us is by joining us. Every penny of your membership goes back into Singletrack to pay the bills and the wages of the people who work here. No shareholders to pay, just the people who create the content you love to read and watch.
---