Hidden deep within a dull looking press release from British Cycling, we find that the future of men's Olympic Mountain Biking in the UK is at risk. UK Sport requirements to exclude male mountain bikers from their Olympic World Class Programme have forced British Cycling to find new ways to pursue XC Olympic success. Will it work?
What is hardly the most exciting sounding press release from British Cycling landed in our inbox:
BRITISH CYCLING CONFIRMS REVISED GREAT BRITAIN CYCLING TEAM SQUAD
British Cycling has today named the revised Great Britain Cycling Team (GBCT) Olympic squads following a recent review.
With all the reviews, investigations and reports coming out of and about British Cycling recently, this might seem like just another part of all the restructuring and lesson learning that's going on there. But this apparently dull press release masks some really interesting stuff for the future of competitive mountain biking.
Cast your mind back to December and you might recall there was a bit of a tizz over some sports losing their funding from UK Sport. Badminton, Fencing, Archery, Weightlifting and Wheelchair Rugby lost their funding completely, and other sports, including cycling, had their funding reduced.
Now it's all about to sound bureaucratic and dull, but pay attention, because this is important. Funding for sport in the UK comes from two main sources: Home Nations sports funding (Sport England, Sport Scotland, etc), and UK Sport. UK Sport gets its funding from two sources: the Government, and the National Lottery. We're all familiar with the age of austerity in public funding, and so it's probably little surprise that the Government reduced its grant to UK Sport. But people at home are also in the age of austerity, and while the proportion of funds given to UK Sport from the National Lottery have been increased, lottery ticket sales are down and UK Sport has had to cut funding to a whole range of sports – even the ones with plenty of Olympic medals to show for their efforts.
As far as UK Sport is concerned, Olympic medals are everything. Funding is granted according to a highly statistical and analytical approach which looks at past success and predictors of future success in the Olympics. Miss your targets – say for a top ten placing – and you're in trouble. Look like you don't stand a chance of getting a medal at all, you can probably kiss goodbye to your funding.
Let's just taken a little diversion here, and think about what this approach means. It means that it is not the taking part that counts, it's the winning. Winning is all very well and good – who doesn't feel a bit of national pride when you see your nation's athlete standing on the podium? But when funding is tight, and winning is what matters, one might begin to look for ways to make winning easier. Indeed, the history of doping is littered with such tales. But assuming your national governing bodies aren't going to engage in a state sponsored doping program, the next best way to make winning easier is to focus on those areas where there's not a lot of competition. How many of us have come third in a small local event because there were only a handful of competitors in the first place, rather than because of our amazing sporting prowess?
If you are UK Sport, and you're medal hunting on a budget, it makes sense to target those sports that don't have a huge international following. The ones that by and large don't enjoy massive grass roots followings across nations, and where it is therefore relatively easy to pour targeted funding into a lucky few who will trounce the competition thanks to other nations being completely overwhelmed by such professionalism and technological prowess. Cast your minds back a bit and you might well say that British Cycling has previously been the beneficiary of such an approach, and its only now that other nations have caught up with the UK's track program that the wins are getting harder for the UK to take.
A British Cycling source told us they felt the UK Sport stance was 'Massively short-termist, short-sighted and elitist'.
Follow this diversion down the line and into the future, and it's possible to envisage a world where the UK Sport funds only a very few, niche, Olympic sports. Elite sports for the elite…and if you're looking for niche sports without huge international grass roots followings we're probably looking at the economic elite, as well as the physical. Is that really where we want to be? A British Cycling source told us they felt the UK Sport stance was 'Massively short-termist, short-sighted and elitist'. Ed Warner, Chairman of UK Athletics, has gone on record with similar views, which is a brave move when you're biting the hand that feeds you.
Head back up the path and look for a moment at that other source of sport funding: Sport England/Scotland/Wales etc. This is where your grass roots sport is being funded. Your volunteer run clubs in your local towns and villages. The people who are doing sport for sport's sake, away from the pursuit of Olympic medals. It doesn't mean it's all non-competitive though – British Cycling's relatively new Cx Coordinator is funded by Sport England money, and the British results in the Cyclocross World Championships were pretty impressive.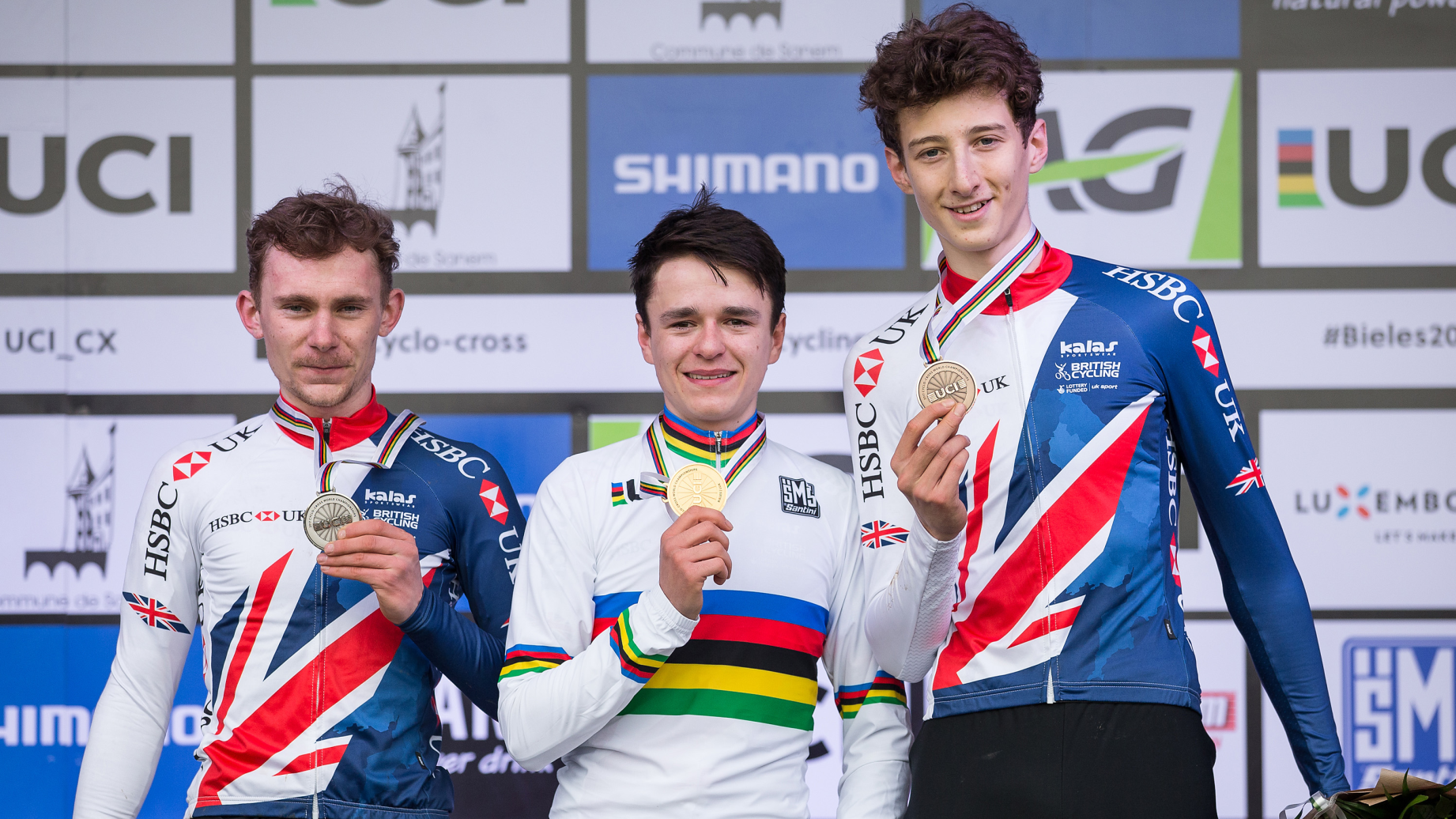 Back on the map, where were we? Oh yes, UK Sport funding. We've already seen that some sports have had their funding pulled completely, and British Cycling had their budget cut – by around £4million. But the UK Sport changes didn't end there. Instead of just giving British Cycling a pot of funding to spend on 'cycling', the funds have come with strings attached. UK Sport has told British Cycling the disciplines it can and cannot fund with UK Sport money – all based, of course, on the likelihood of Olympic medals over the next eight years. This meant that in planning its programme for the coming years, British Cycling was not allowed to allocate any UK Sport funds to fund any female BMX competitors, or any male mountain bike competitors. It was also stipulated that only a maximum of five male BMX and four female mountain bike places could be provided.
Yes, you read that right. No male mountain bikers on the Olympic World Class Programme (OWCP).
Not sure what the OWCP is? It's a tiered structure which works towards bringing athletes to the elite level needed to compete in the Olympics. This consists of the Olympic Podium Programme, Olympic Senior Academy Programme, Olympic Junior Academy Programme, Apprentices, and Regional Schools of Racing. The three 'Olympic' bits of this programme could therefore only provide for four mountain biking women – and no men.
So now you see why all this bureaucracy background information is important. UK Sport's approach to targeted funding for Olympic medals has forced British Cycling to cut men's mountain biking from its Olympic programme, and has set a limit on how many women can be funded.
To British Cycling's credit, the story doesn't end there, and Grant Ferguson, who finished 17th in Rio, has not had his funding pulled from under him. British Cycling sponsors HSBC UK have provided the funding needed for existing MTB and BMX riders to continue training until their respective World Championships. Not only that, but the press release states:
Later in the year a more bespoke mountain bike and BMX pathway will be rolled out.
Now that is really interesting. It's an opportunity for British Cycling to devise a programme for elite mountain biking outside the UK Sport required structure of the OWCP. Perhaps the five tiered structure isn't the right thing for mountain biking and we might see something different being proposed? Perhaps we'll see something that builds on the participation based approach of Sport England? It's not impossible to qualify for the Olympics if you're not in the OWCP, but it's hard work.
For British men, it looks likely that even if British Cycling can put together a mountain bike specific programme, the purse strings will be tight. Couple that with the noises that IOC are making (see here and here) about parity in fields between men and women and it looks likely that grabbing a men's Olympic place is going to be increasingly difficult. On the plus side, if the IOC does introduce parity and it results in an increase in women's places, former British Cycling programme rider Annie Last could be in with a shout of joining the OWCP riders in Tokyo.
We live in interesting times. With new leadership at British Cycling it's difficult to judge yet whether this will spell a new dawn of support for competitive mountain biking, or whether UK Sport's funding cut is the beginning of the end. We look forward to seeing the new mountain bike pathway, and hope that the lucky few who have a place on the current OWCP are nourished and grow under the new British Cycling regime.
The Great Britain Cycling Team for mountain biking has been named as follows. Of course, membership is subject to review and meeting performance targets, so there's plenty of time for change before Tokyo:
Olympic Podium Programme
No men or women.
Olympic Senior Academy Programme
Women's Mountain Bike
Ella Connolly
Evie Richards
Olympic Junior Academy Programme
Girls' Mountain Bike
Sophie Wright
Emily Wadsworth