Drink more, feel better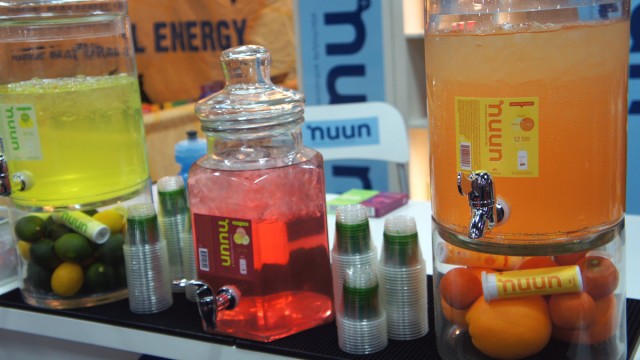 With sniffle season upon us and the tissue supply rapidly dwindling, it's time to find something to make us feel better. In addition to their Active Hydration sports/electrolyte drink, at Interbike this fall Nuun sent us home with samples of the company's recent All Day product- which has been coming out of the cupboard with increasing frequency.
With the sports drink divided into drink your drink, eat your food and drink your energy camps, Nuun falls firmly in the former.  Active Hydration tablets have zero carbohydrates or sugars- just the electrolytes needed to keep the synapses firing and muscles from cramping.  As such, that drink is light and easy to drink- though it's best to let some of the fizz go off to avoid taking in a lungfull of carbon dioxide whilst riding.  Energy in this case would have to come from one's midsection or supplementary trail snacks- which as a rule are more pleasant than energy food.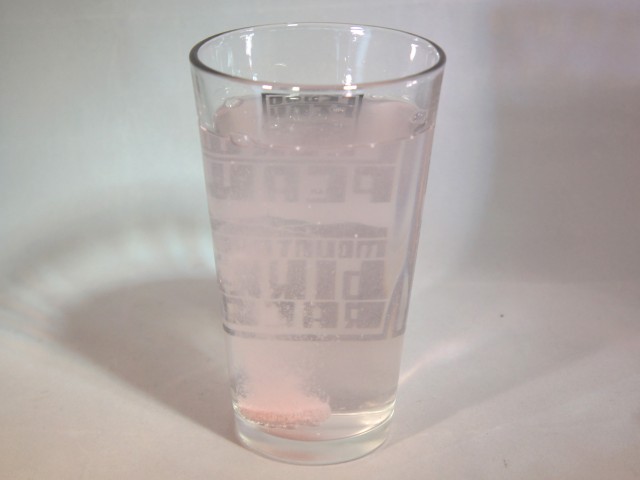 Intended to encourage hydration between activities, Nuun's All Day product is designed for those who aren't keen on water alone.  Sweetened only with Stevia formulated without caffeine, All Day is made to encourage all-day drinking (no- not that kind of drinking) without creating an unnecessary roller coaster of highs and lows.  Pleasantly fizzy and packaged in 15-tab tubes, each 16oz (prepared) glass is also loaded with vitamins and minerals.
Which brings us back to the sniffles.  There is some evidence that vitamin C and zinc supplements can help to shorten or lessen the effects of a cold.  It's not cut and dry, but they're unlikely to hurt and the simple act of doing something can be pretty powerful.  It's worth keeping in mind that the need for hydration is increased when moisture is flowing out then nose in addition to the usual routes.  Besides, who doesn't want a fizzy, fruity drink when they're feeling a bit under the weather?
Nuun Active Hydration products are available in fourteen flavours for £6/$8 per tube and All Day comes in four flavours at the same price.  Not cheap, but small indulgences can go far on unpleasant days.