I brought one of these: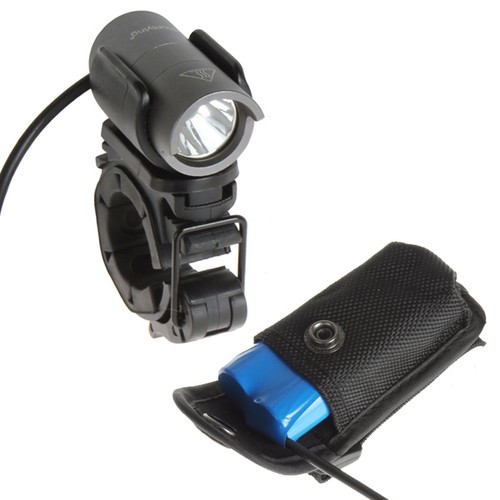 From Ebay seller "Chinavally"
I thought it would make a nice helmet light direct mounted, and I could use/modify the clamp to work with the Solastorm I have.
Anyway, it turned up, and as a light its nice, tiny, probably crap battery but seems ok so far.
But the Bar clamp is not as shown, not quick release, cheap, sharp , brittle plastic, so I wasn't happy about that.
I`ve opened a case through ebay.
But does anyone recognise the light ? or know where its available with a better clamp arrangement (Or even the one shown)
Cheers
Dom