We get all sorts of news and press releases coming through the virtual inbox at Singletrack Towers. Some offer to make us better lovers while others promise to give us the best price on bulk purchases of carbon black, but there are some that are relevant to a mountain biking website. The only problem is that we don't have the space (or time) to run them all, so instead we're going to distill the essence of them into bite-sized portions for you here…
Orange strike Black Gold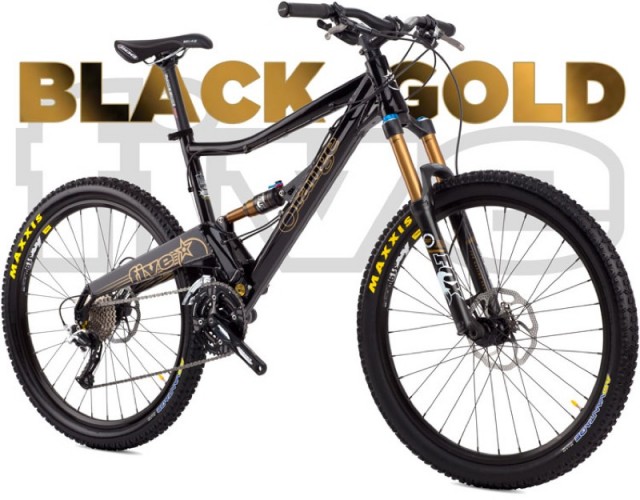 The gentlemen of Halifax have minted a new limited edition Five model called the Black Gold, offering the gold of a Kashima coated Fox Factory fork and shock mated to the Jet Black frame with Maxle swingarm. You get a 10spd Shimano XT/SLX drivetrain, RaceFace crankset and Avid Elixir 5 brakes to complete the build. Only 100 bikes will be made, each costing £2,699.99, a full hundred quid cheaper than the existing Five Pro.
You'll be able to get your hands on Orange's Black Gold from the 6th of February…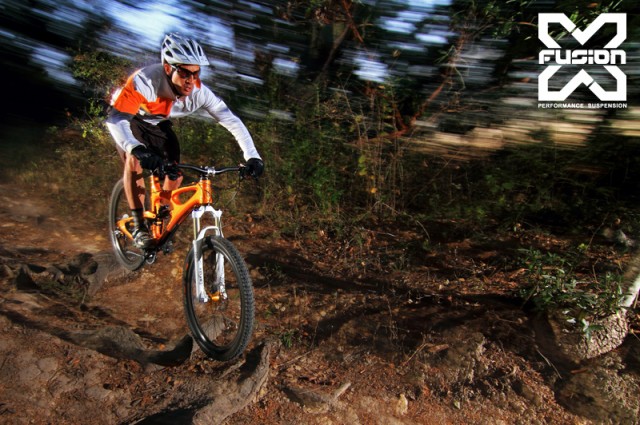 Brian Lopes now riding Magura brakes and X-Fusion shocks
Four time World Champion Brian Lopes has been a busy boy – within the space of two weeks he's announced two sponsorship deals. The first is a two-year deal with fork and shock manufacturer X-Fusion, who already have an existing relationship with Brian's frame sponsor Ibis. The second is with German brake manufacturer Magura, who'll be supplying their Magura MT series of brakes to him.
"Magura brakes have been on my radar for a while and after finally riding them I was definitely stoked at the weight and performance benefits they offered. Besides the fact that I have had no fade issues at all and they're stealthy quiet, they also have the best modulation I've ever experienced," says Lopes.
X-Fusion marketing manager John Hauer had this to say: "There were a lot of athletes looking to ride X-Fusion for 2012, but we decided to work with Brian because he offers more than just a marketing face for the brand"
"We've already benefited from his testing expertise and since he is riding everything from cross-country to downhill to pump tracks to dirt jumps, he can positively affect our entire product line."
So there you are.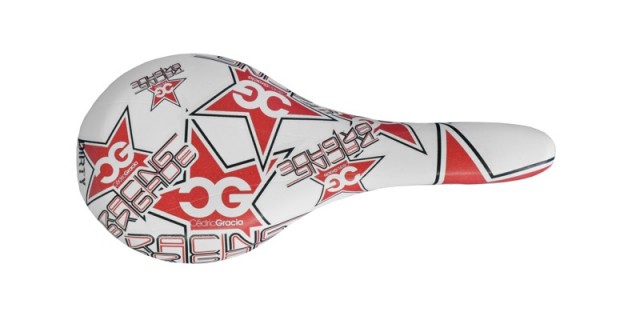 Cedric Gracia gets DIRTY
The flamboyant Frenchman Cedric might have had a big old crash back in July at the the French Championships, but he's coming back for 2012 with his CG Racing Brigade. While he does that he'll be sat atop his signature ZERO CG series saddle, that Selle San Marco offshoot DIRTY has specially made for him. Over to them for some choice Franglish:
"Craziness, eccentricity, free spirit and character. This is Cedric Gracia, but this is also DIRTY. The same soul to keep on to enhance downhill fans also in 2012. For another season indeed the partnership between the famous French biker and one of the leading Italian brand in the world of gravity mountain biking has been renewed."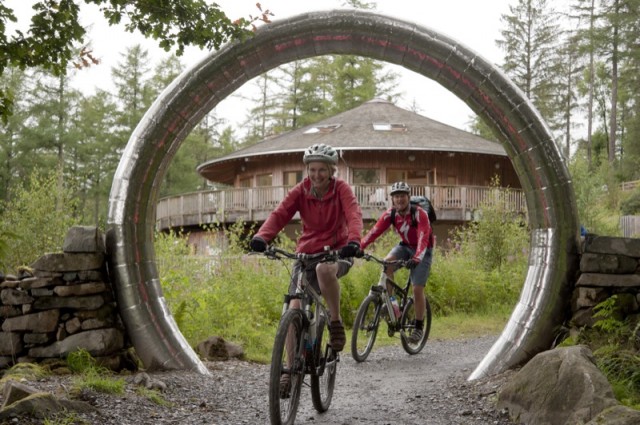 Coed Y Brenin's MinorTaur is major success
The blue graded MinorTaur trail at Coed Y Brenin has quickly established itself as the most popular trail at the centre, attracting more riders during the summer than well-established favourites such as The Tarw and The Beast of Brenin.
The trail is designed for beginner to intermediate skilled mountain bikers, adults and children and is suitable for small wheeled kids' bikes, tag-a-longs and adaptive mountain bikes for riders with disability.
It's also a modular design, with the first 3km long loop now being joined by a additional 5km long loop called White Bull. The second loop heads out to the Pont Cae'n y Coed car park, where riders can admire the stunning views down the Afon Mawddach gorge before continuing along the "Naxos" and "Hwyl Ddu" singletracks and joining the forest road back to the start, taking in a friendly 90m of climbing.
The whole trail will be completed over the next two years and is part of an ambitious Forestry Commission Wales aim to provide equal access opportunities for all sectors of society. It's all part the Gwynedd Council-led Eryri Centre of Excellence partnership, which is part funded by the EU's Convergence European Regional Development Fund through the Welsh Government.
We rode the first loop a while back and it was absolutely, fast and flowing brilliant fun – looks like a return is needed…
Where's HBCutTheCoursein1990 gone?
The bike industry gossip website seems to have disappeared from the internet over Christmas. Infamous for it's less than flattering take on various bike industry personalities, where once sat any number of spittle-flecked, bile filled and potentially libellous rants there is now only a website hosting page. With categories such as "Just Total Sh*t" "Bad Reviews" and "F*ckin Euros" issuing harsh judgement on their targets, it'll be missed by some people and certainly not by others. Anyway, here's a little flavour of what is no more, regarding a well known downhill racer:
"Nice lightning bolt tattoos on the back of your legs. Those would be obnoxious on Peaty or Minnaar or Hill. You know, the fast guys. Granted, you've gotten faster lately…but not lightning-bolts-on-the-back-of-legs fast. And definitely not condom-company-as-a-sponsor fast."
Ouch. Have the people responsible for the site finally been found? Has there been a bike industry lynching? Who knows…