Hawt of the press from Big Flats, New York, Stan's NoTubes has been in touch to let us know that it has updated its gravel rims and wheelsets. The Grail rim has been a go-to option for gravel and 'cross riders looking to upgrade their stock wheelsets since it was introduced four years ago. Not one to rest on its laurels though, Stan's has kept innovating and is now introduced the Grail CB7 and MK3 rims and wheelsets, to sit alongside the lower price Grail S1 wheelsets – apparently combining the best characteristics of classic ultralight road wheels with new levels of reliability, control and comfort.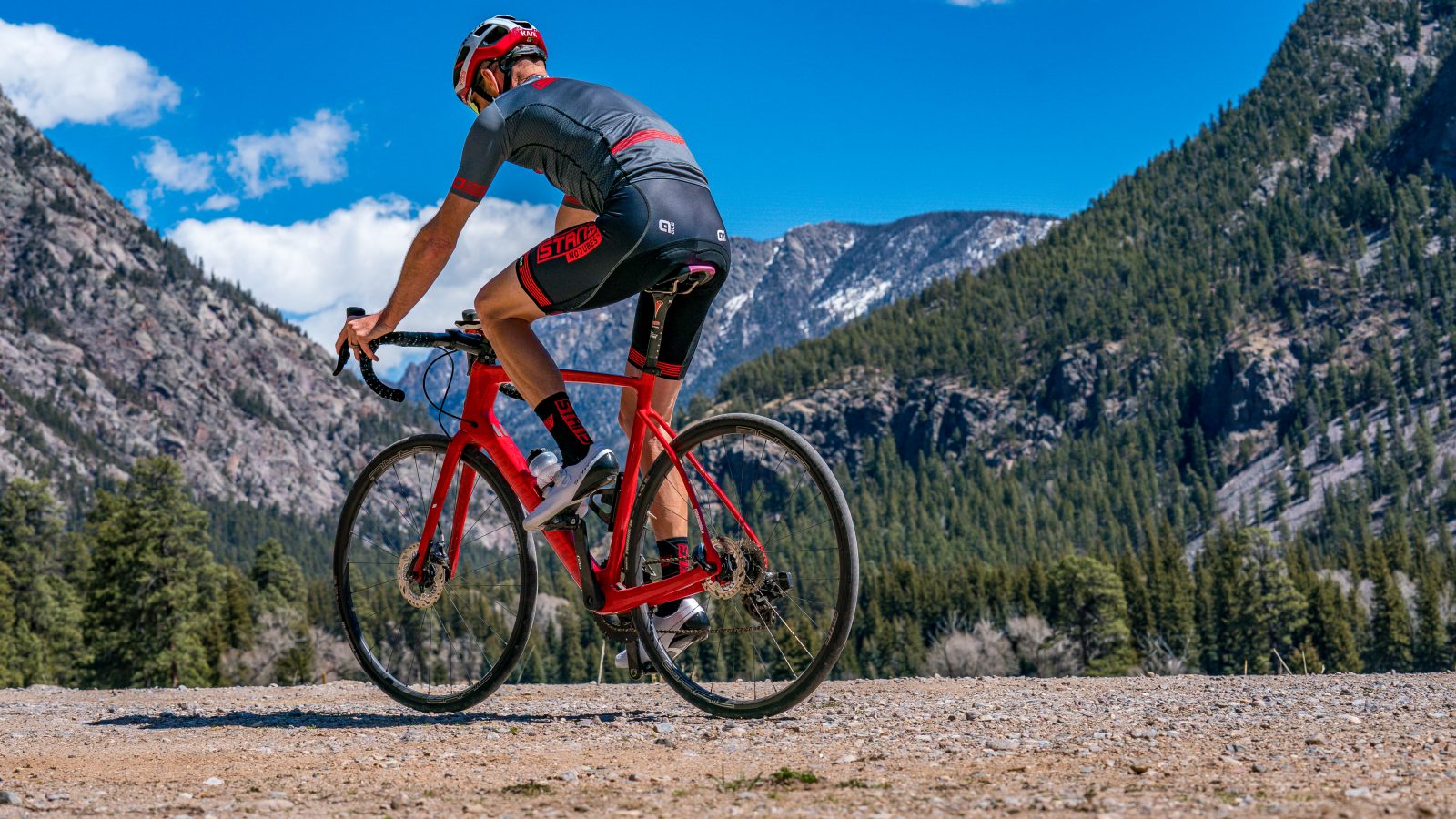 Anyway, in Stan's words, "Today's more versatile drop bar bikes demand a new kind of tubeless rim, one that's as capable of crushing 200 miles of gravel as it is scaling above category climbs." We're down with that, we think… So, what does the CB7 and MK3 bring to the trail?
Grail CB7 – aka the carbon one
Stan's say, "The Grail CB7 rim is designed for 25-40mm tires and a maximum pressure of 85 psi/5.9 bar (with 25mm tyre). Developed specifically for tubeless tires and disc brakes, the Grail CB7 uses Stan's patented low-profile rim shape, putting material only where it's needed. At only 300g, each Grail CB7 carbon rim is 30g lighter than even the lightest competing carbon gravel rims and over 100g lighter than many carbon road and gravel rims. Rotational weight is the most important and noticeable area of weight savings on a bike, and the Grail CB7 wheelset translates that weight savings into outstanding acceleration and a serious advantage on climbs.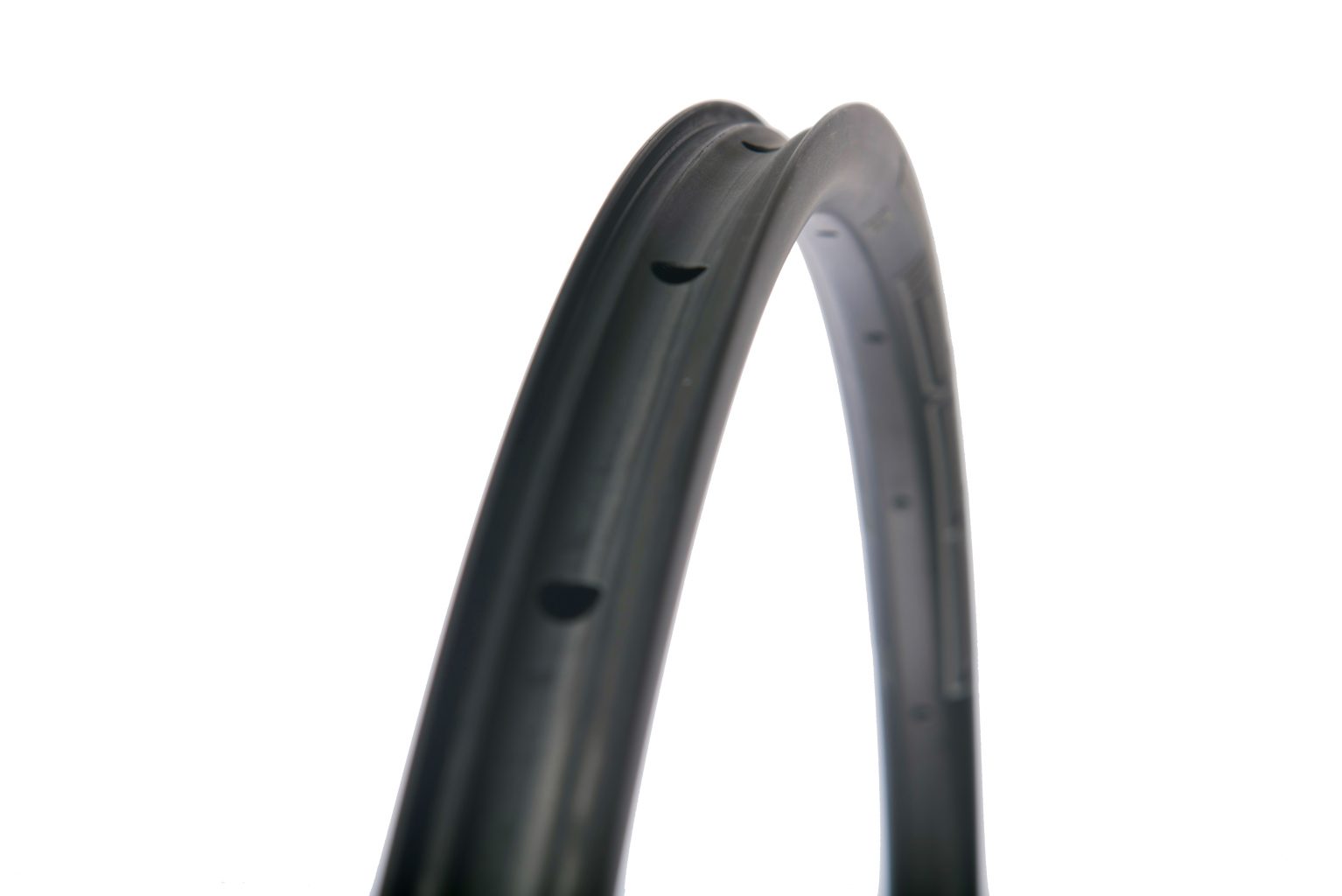 "The Grail CB7's 21.6mm internal rim width creates a more stable base and optimises tyre shape for improved cornering stability and intuitive handling. The shape of the Grail CB7 keeps larger tyres from folding over on the rim, even under the lower pressures and hard cornering of cyclocross and gravel races. The Grail CB7's patented rim shape also prevents tyre pinch flats and makes tubeless setup faster, easier and more reliable.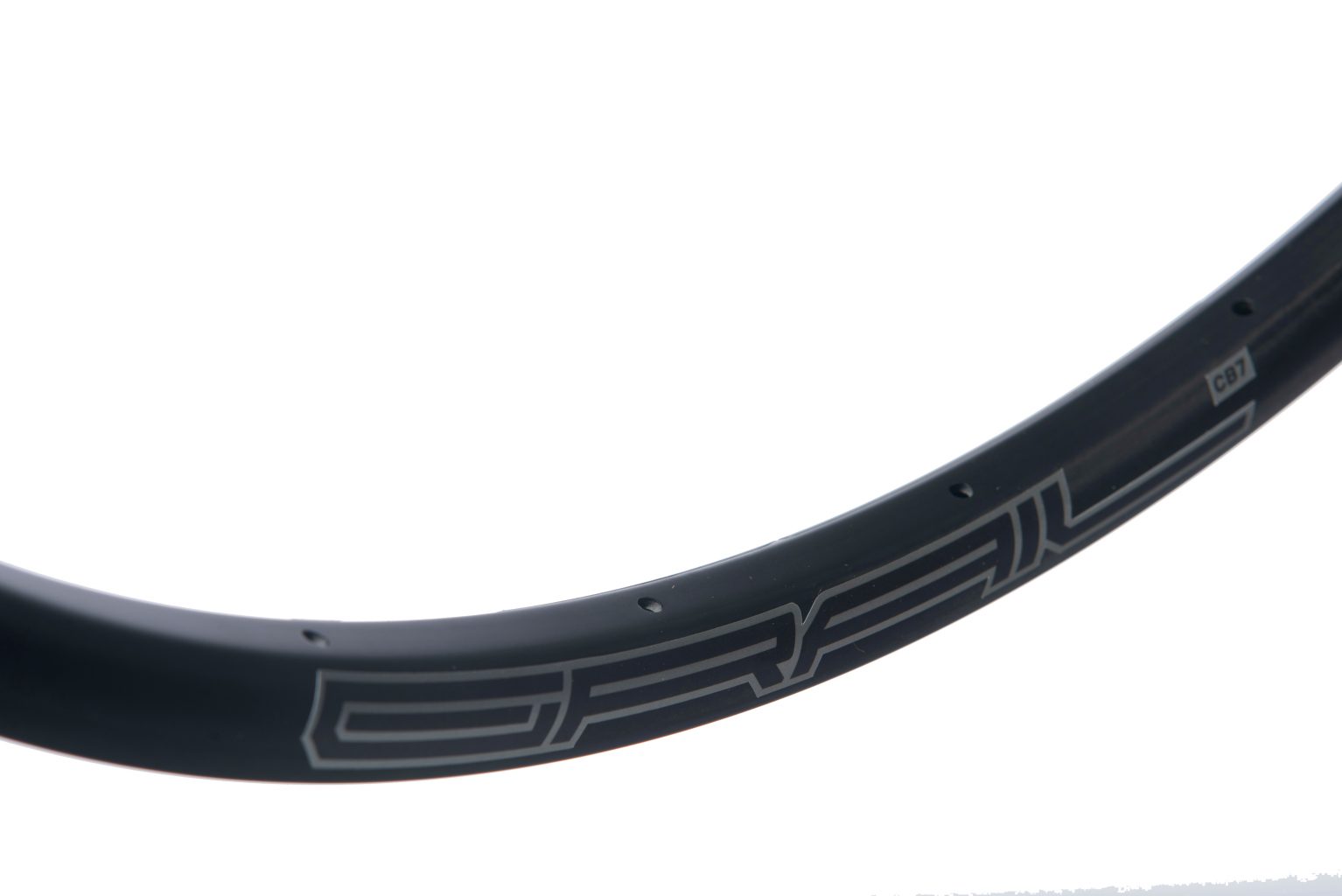 "Incorporating Stan's radial impact absorbing carbon technology (RiACT), the Grail CB7's low-profile shape and proprietary carbon layup work together to absorb road vibrations and distribute impact. Pioneered by Stan's based on our study of tubeless tyres, the radial compliance of the Grail CB7 rim also helps eliminate pinch flats. The RiACT rim shape and layup process allow the Grail CB7 to soak up vibrations, letting you ride faster with less effort and making this the most comfortable rim available for both road and gravel.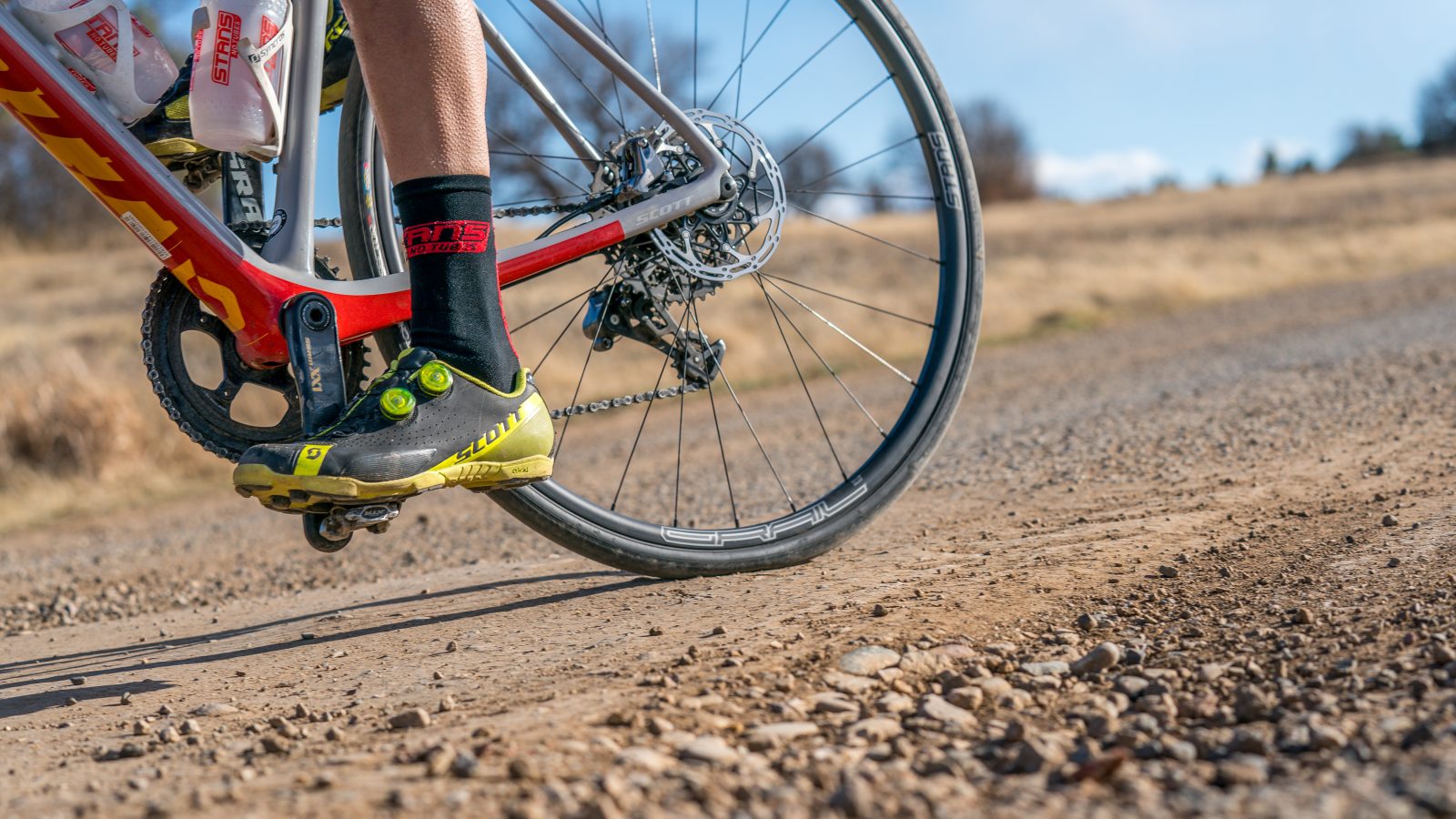 "The new Grail CB7 wheelset has already claimed a major podium with Geoff Kabush's third place finish this weekend at the 2018 Dirty Kanza, a self-supported, non-stop, 200-mile-long endurance race on the gravel and dirt roads of the Flint Hills region in east-central Kansas."
Worried about totalling your spanky carbon rim? Grail CB7 rims are automatically covered under Stan's two-year carbon warranty program. Owners who register their wheelsets get five years of warranty coverage. All registered carbon rims and wheelsets are also covered by Stan's lifetime crash replacement.
Grail MK3 – aka the not carbon one
And again, over to Stan's for the deets: "The Grail MK3 is designed for 25-40mm tires and a max pressure of 110 psi/7.6 bar (with 25mm tire). Based on the original Grail rim shape, the new MK3 rim features lighter and stronger 6069 aluminum construction and weighs 440g. Lighter than the original Grail, the new Grail MK3 is also stronger, laterally stiffer and even more resistant to dents, making it ideal for longer rides both on and off the pavement.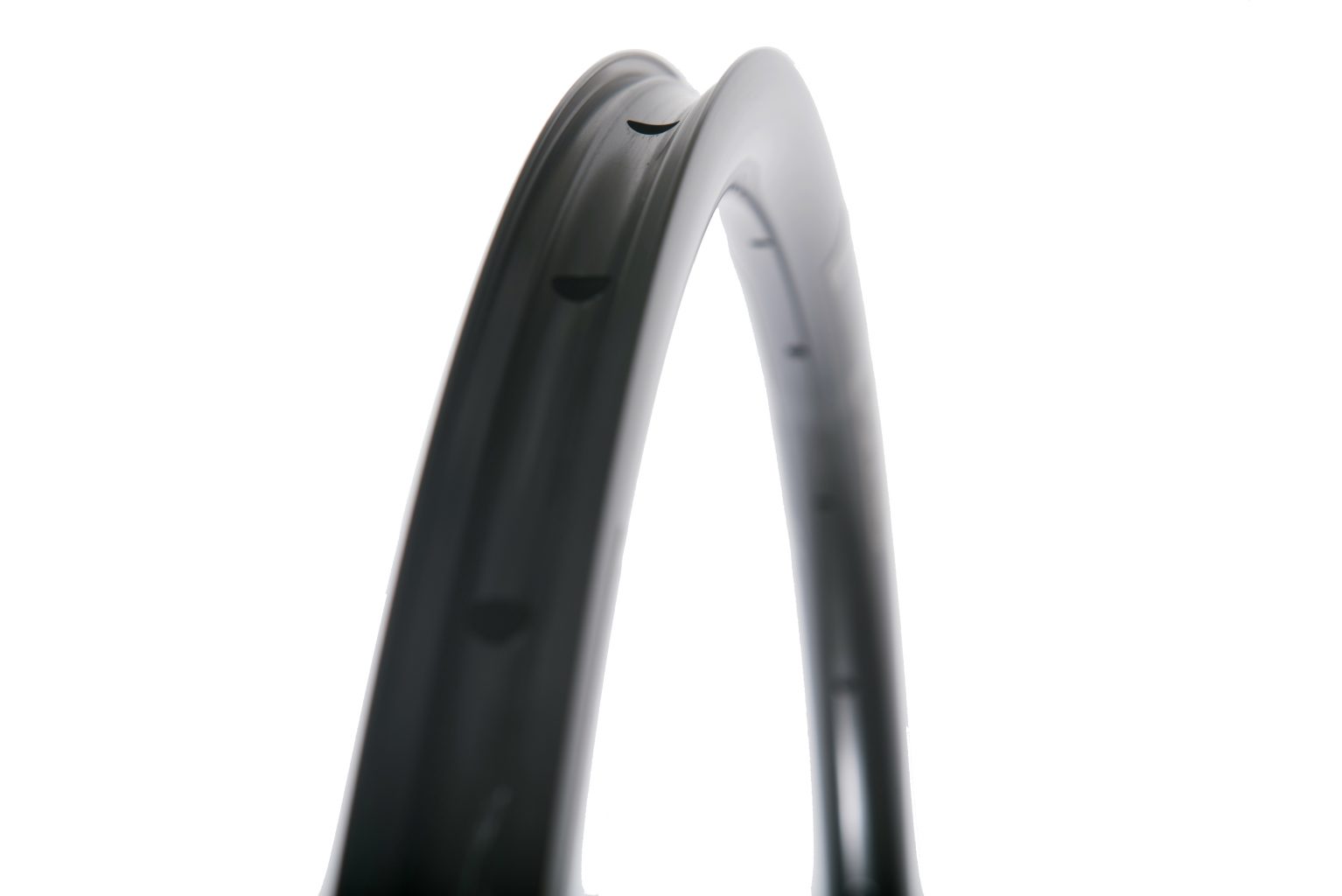 "Slightly narrower than the carbon CB7 model, the Grail MK3's versatile 20.3mm internal rim width and reinforced, low-profile sidewalls are built to handle the higher pressures of tubeless road tires, low-pressure tubeless converted tires and conventional tires with tubes. Like all Stan's tubeless rims, the shape offers a more secure connection and airtight seal when used with tubeless tires. Stan's patented tubeless technology can seal most punctures while you ride, for unmatched durability and peace of mind on every ride."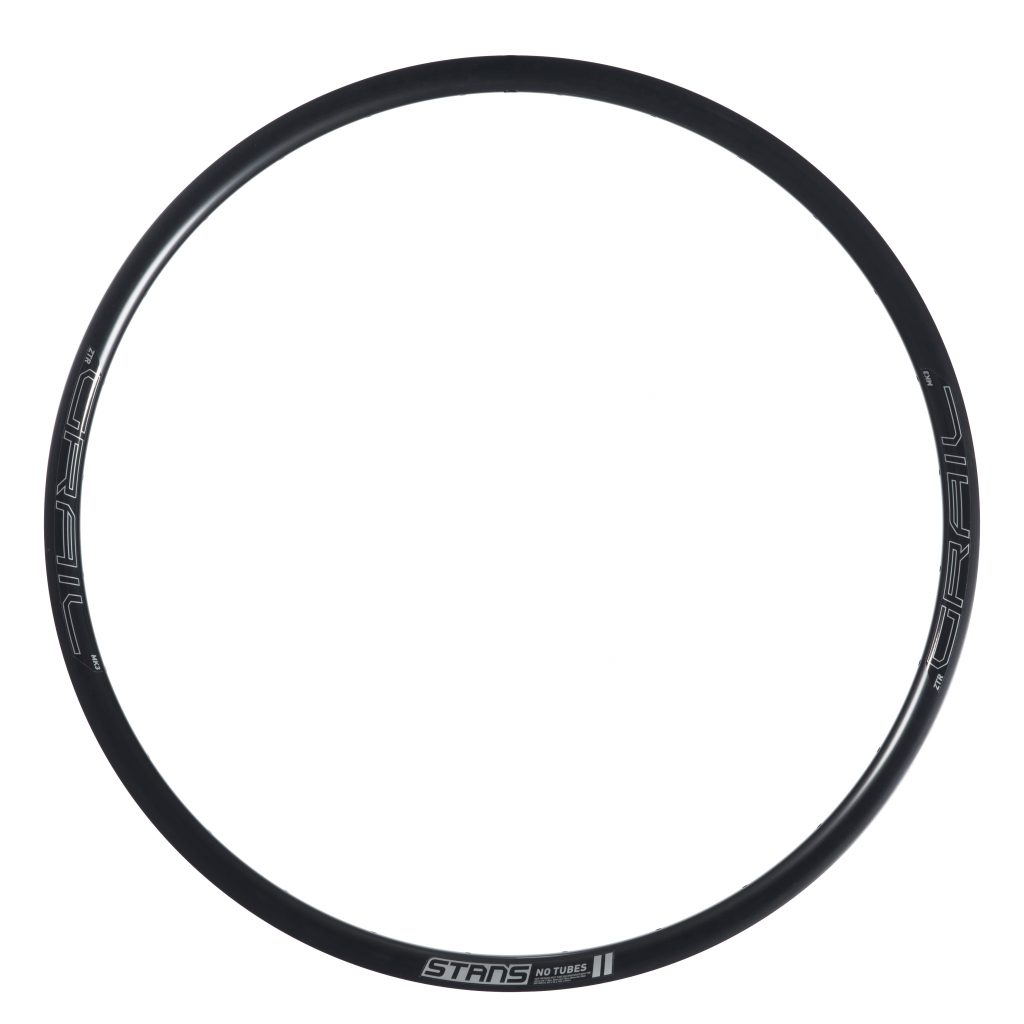 Wheelsets
There are various wheelset options available, based around the two new Grail rims. The top end option – the Pro comes in at a mind-boggling 1,277g, featuring Stan's precision CNC-machined Neo Ultimate Speedsync hubs with hardened steel ratchet and rapid five-degree engagement, Sapim Laser spokes and Sapim Secure Lock alloy nipples. The marginally heavier (these things are relative though…), 1,360g Grail CB7 Team wheelset includes Neo Durasync hubs with 10-degree engagement, Sapim Force spokes and Sapim Secure Lock alloy nipples.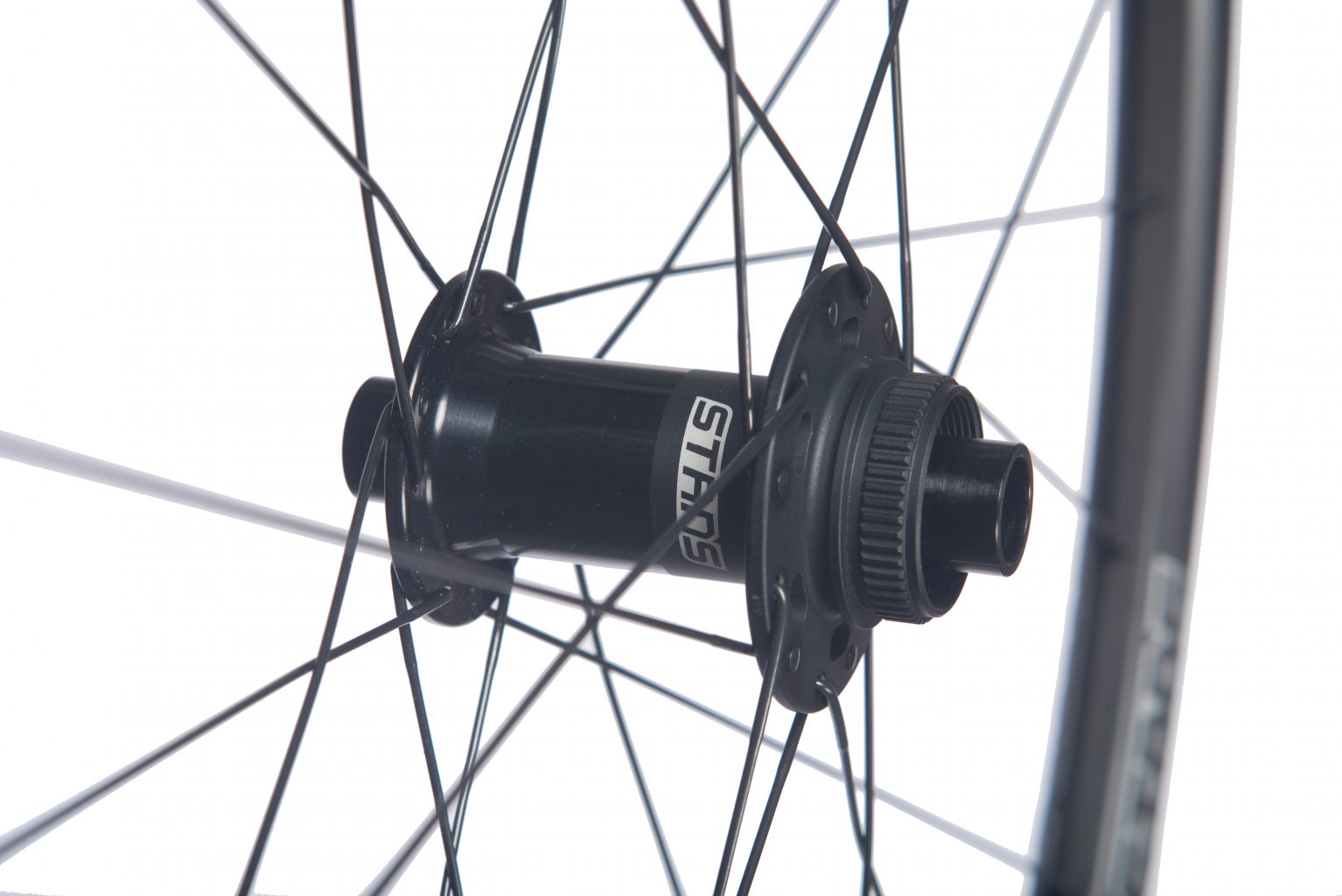 The Grail MK3 will be offered in a single wheelset weighing 1,675g and featuring Neo Durasync hubs, Sapim Laser spokes and Sapim Secure Lock alloy nipples.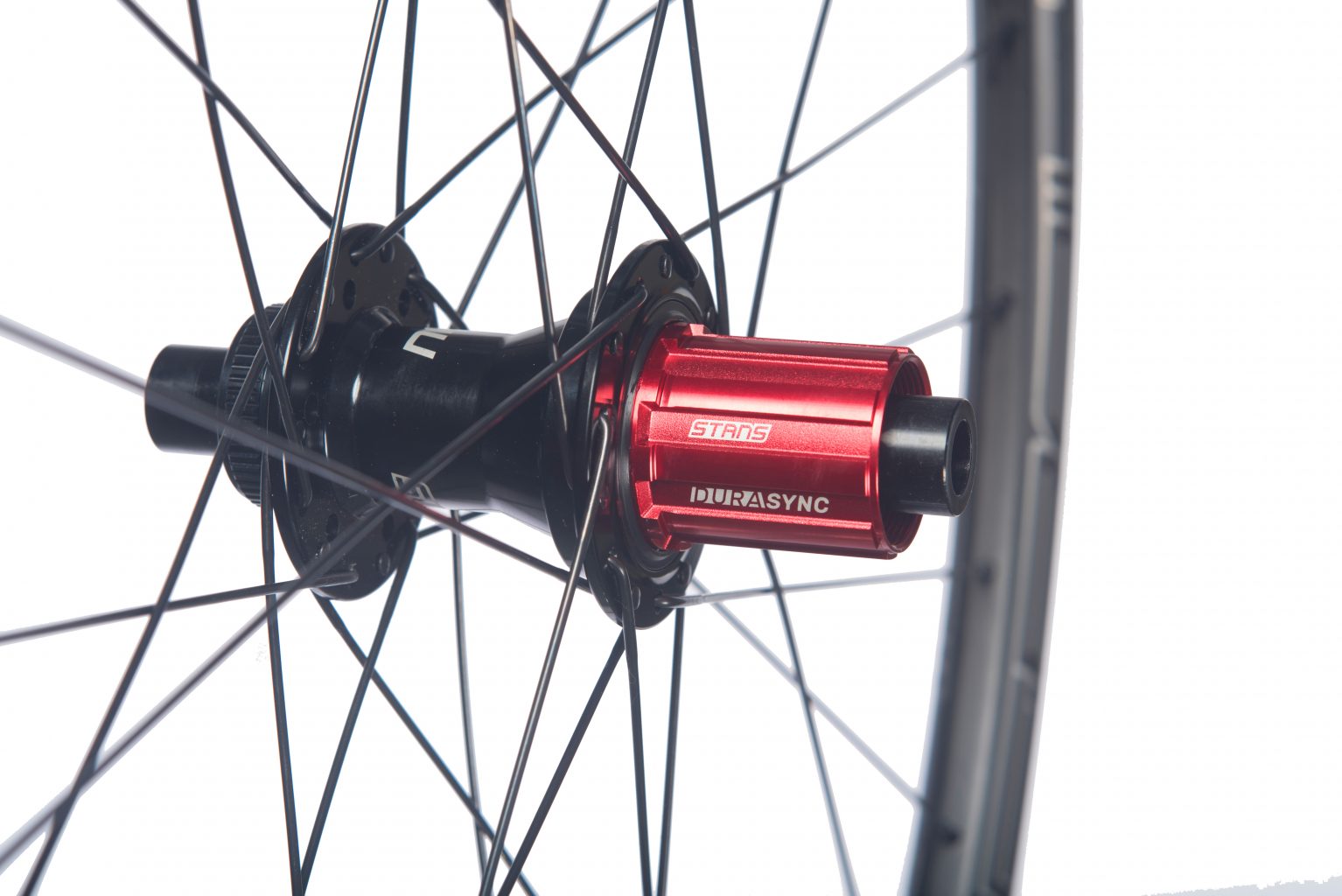 Grail CB7 and MK3 wheelsets will be available with custom decal colour options and multiple build configurations as a part of Stan's Custom Wheel Builder at notubes.com/custom-wheelset.
Interestingly, the Grail is currently still only available in 700c. Surely a 650b option will be on the horizon?
Specifications
Grail CB7 – Pro & Team
Uses: Gravel, Cyclocross, Road
Internal Rim Width: 21.6 mm
External Rim Width: 26.4 mm
Rim Depth: 19.3 mm
Optimal Tire Sizes: 28-40 mm
Hubs: Stan's Neo Ultimate with Speedsync 24-hole Front, 28-hole Rear (Pro); Stan's Neo with Durasync 24-hole Front, 28-hole Rear (Team)
Spokes: Sapim Laser Black 1.8/1.5/1.8mm (Pro); Sapim Force Black 2.0/1.7/1.8mm (Team); Nipples: Sapim Secure Lock Alloy Black
Wheel Weight: 1,277 g (Pro); 1,360 g (Team)
Rim Weight: 300 g
Max Tire Pressure: 85 psi (25mm), 70 psi (32mm), 55 psi (40mm)
Max Rider Weight: 86 kg or 190 lb (Pro); 104 kg or 230 lb (Team)
MSRP: Pro Wheelset – US$1,635; Team Wheelset – US$1,399; Rim – US$600 (We are checking UK pricing RIGHT NOW)
Grail MK3
Uses: Gravel, Cyclocross, Road
Internal Rim Width: 20.3 mm
External Rim Width: 24.0 mm
Rim Depth: 24.5 mm
Optimal Tire Sizes: 28-40 mm
Hubs: Stan's Neo with Durasync 28-hole Front, 28-hole Rear
Spokes: Sapim Force Black 2.0/1.7/1.8mm
Nipples: Sapim Secure Lock Alloy Black
Wheel Weight: 1,675 g
Rim Weight: 440 g
Max Tire Pressure: 110 psi (25 mm), 70 psi (32 mm), 55 psi (40 mm)
Max Rider Weight: 104 kg or 230 lb
MSRP: Wheelset – US$699, Rim – US$105 (Again, we'll let you know UK pricing when we get the details)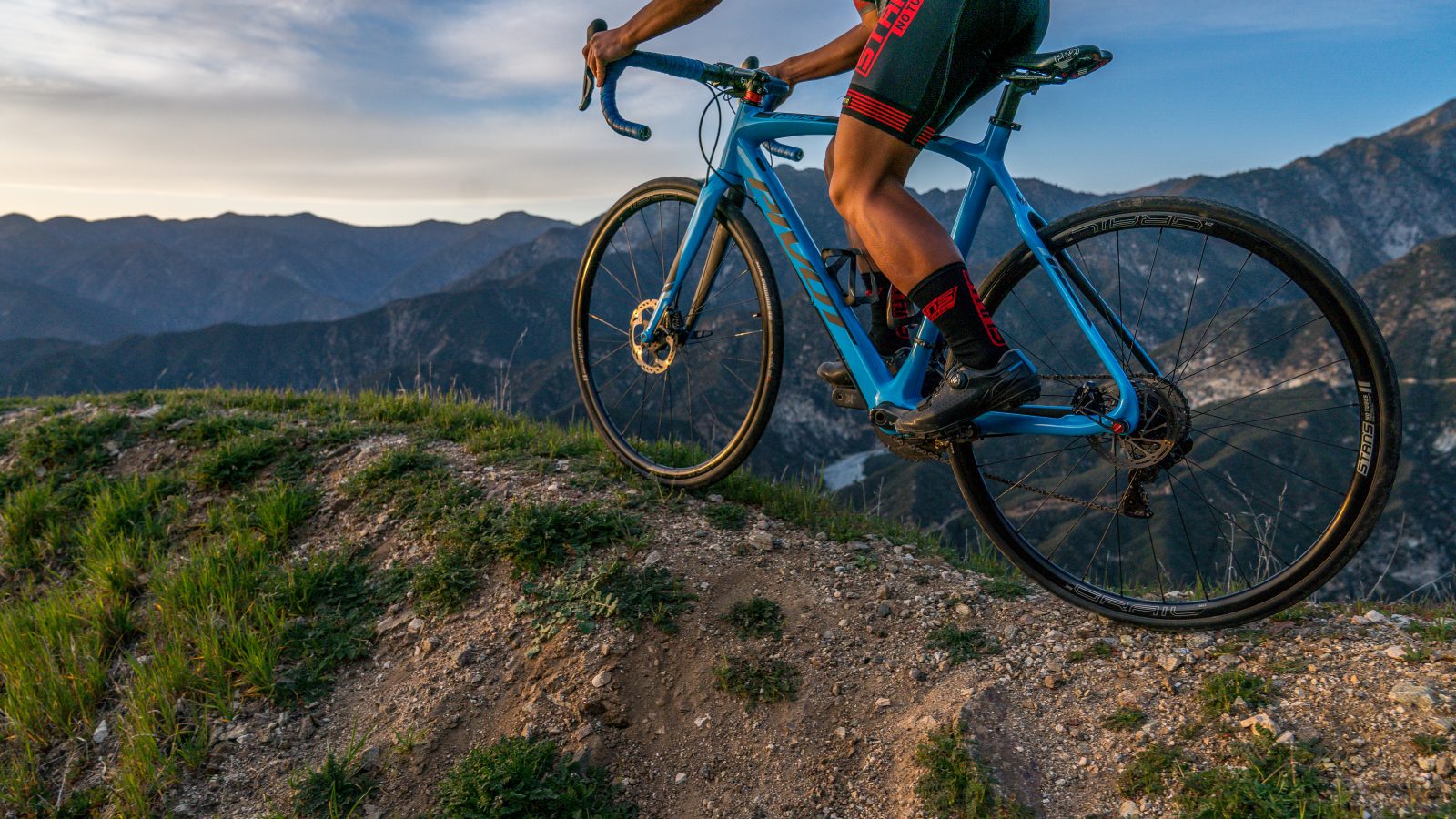 ---